Culture / Global
Culture
Briefing
A roundup of the best books, films and music.
A beautiful game
Football and art. Worlds apart surely? But when it comes to fair play, they're not as different as you might think.
By Robert Bound
How are the Spanish footballer Fernando Torres and the American contemporary artist Jeff Koons alike? Both can weave a beautiful shape out of nothing, both talk a good game and both fetch huge prices in the two most gloriously unregulated markets in the world. Both have most likely been bought by the same man too.
At the end of January, Chelsea bought Liverpool's star striker Fernando Torres for £50m (€58m) in a deal that broke the British transfer record. Some people cheered, and many sneered, as Torres moved from one loss-making club to another. Andy Warhol said that "the best art is good business" – Torres and his agent wouldn't disagree.
One man looking on is Michel Platini, policy-maker at UEFA, football's European governing body. Platini's "financial fair play" plan aims to stop just this sort of transfer in which clubs buy players they can't afford, thus avoiding a banking crisis in football.
Football teams and artworks are the most vogeueish of rich men's playthings, so what would happen if financial fair play were applied to the contemporary art market, private collections and museums and their public collections? If public museums like the Tate, Met and Prado – or private ones such as Charles Saatchi's in London or Francois Pinault's in Venice – had to rely on their turnstiles, loans and sponsorships, as football clubs will have to, they'd be in dire straits too.
Money, or a lack of it, has a habit of calling fundamentals into question. What are you buying and why are you buying it? Is it worth it? Will they really improve the team? Is this an artist of lasting, historical importance or a flash in the pan? Curators, like scouts, are searching the training grounds of small galleries to get the long view on talent. The secret to a rich and fascinating collection and a strong and exciting squad is the same investment in intelligence and faith in youth.
While government funding of museums is withdrawn, one museum, the Louvre, is opening a museum on Abu Dhabi's Saadiyat island, the equivalent of a Manchester United second team operating out of Beijing. The French museum is being paid $525m (€380m) for its name, $247m for loan of artworks, $214m for management services and an additional $253m for special exhibitions. Meanwhile, Barcelona football club has ditched its 111-year history without shirt sponsorship. The team will now run onto the pitch beating "Qatar" on their breasts, for a fee of €166m.
While we want to see fair play on the pitch and in the transfer market – and are doubtless bored to hear that Warhols are worth more than Breughels – the answer is the same. If you don't decide to play fair, you can make more money. The return of meat pies and small beer might take as long to reach Stamford Bridge as the sands of Saadiyat.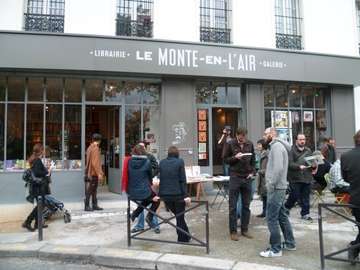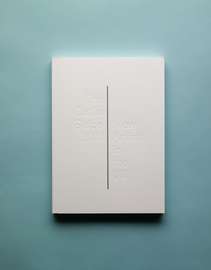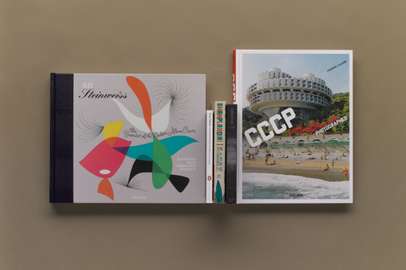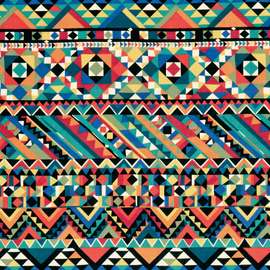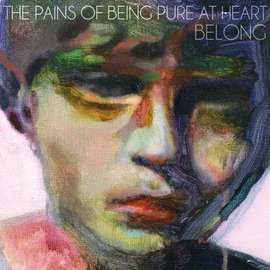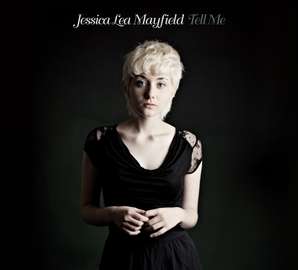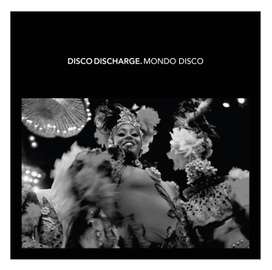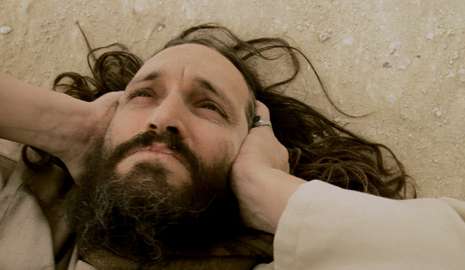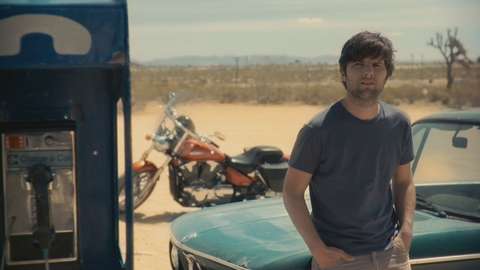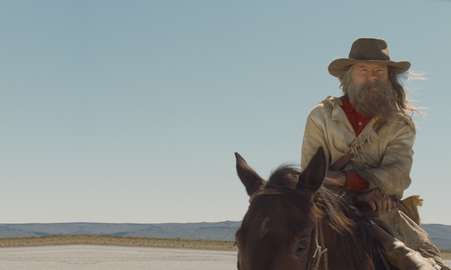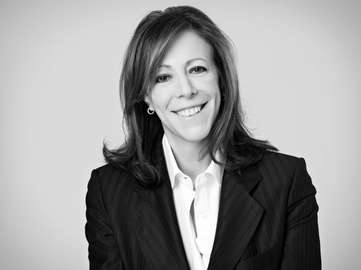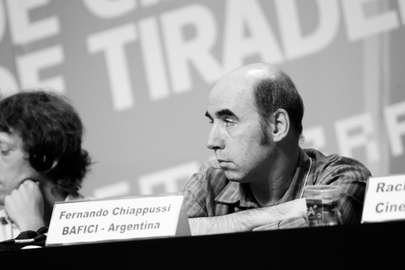 ---
Photography
CCCP Cosmic Communist Constructions Photographed
Frédéric Chaubin
Igor Vasilevsky's space-age building on the book's cover, the Druzhba sanatorium, gives a hint of what's inside: photographs of the Soviet Union's geometrical and sharply-defined mega-constructions. Here is proof that communist architecture was more than just cement bunkers and faceless plattenbau.
---
Fiction
Swamplandia!
Karen Russell
Russell's first novel is a whimsical account about a family of alligator wrestlers in the Florida swamp. The Miami-born writer renders the travails and delights of a semi-real world where the unconventional Bigtree family struggles to stay out of muddy water. It's a dreamlike world that leaves you intoxicated and slightly dishevelled.
---
Illustration
The Inventor of the Modern Album Cover
Kevin Reagan, with intro by Steven Heller
In the early days of the music industry, LPs came bundled in brown paper, or "tombstones". Columbia Records' Alex Steinweiss started illustrating the covers in 1939 and revolutionised the way music was sold. Beautifully illustrated, this book is a handsome read for anyone interested in the role of typography and graphic design in popular culture.
---
Essays
Frank Sinatra Has a Cold and Other Essays
Gay Talese
"Sinatra with a cold is Picasso without paint and Ferrari without fuel – only worse." Talese's groundbreaking profile of Ol Blue Eyes first appeared in Esquire in 1966 and fuelled what we now call New Journalism. From the wrinkle-proof women of Vogue-land, to the famous meeting between Castro and Muhammad Ali, this collection of Talese's vivid, witty essays entertains while giving a lesson or two on what good journalistic writing should be about.
---
Various
Granta 114: Aliens
Edited by John Freeman
From a scrubby outcrop in the West Bank to a crowded carriage in a Mumbai train, this issue traverses the territory of alienation. With poetry and photography rounding off the selection of fiction and reportage, the mix of emerging and established voices (including Paul Theroux, Dinaw Mengestu and Roberto Bolaño) creates a powerful portrait of the outsider.
---
Good Books
Paris — 
BOOKSHOP
Founded in 2005 by Guillaume Dumora, Le Monte-en-l'air was conceived as a gallery and a bookshop, specialising in illustration-related works and comic books. Following the move last year to larger premisesin the same bohemian area of Belleville in Paris, the range has been extended to books on humanities and science.
lemontenlair.free.fr
---
Curator and writer Justin Hammond released the first edition of his pocketbook, The Catlin Guide, a year ago to show off his shortlist for the Catlin Art Prize. The second has hit its stride as a resource for new art talent. Squeezing a biography, artist statement and artwork onto each spread, it's the elegant bulge collectors will have in their jacket pocket this spring.
artcatlin.com
---
Soul
About Group
Start & Complete
Hot Chip's warmest wedge, vocalist Alexis Taylor, lends his reedy pipes to this new mish-mash of London musos who look like they bumped into each other on the Tube but sound like they've been playing together for a lifetime. It's blue-eyed soul that grips, with virtuoso piano and Hammond, bluesy guitar and modern electro.
---
Rock
The Pains of Being Pure at Heart
Belong
For their debut, these New Yorkers inspired journalists to fill their reviews with references such as "C86", "shoegaze" and "the Wedding Present". Three ticks again, but they've made a superior follow-up, full of rocking longing, stronger drumsticks, double-shots of self-belief. The Pains are, to misquote the joke about the Finnish extrovert, gazing at someone else's shoes.
---
Country
Jessica Lea Mayfield
Tell Me
Where do all the new songs come from? This girl and her guitar from Ohio probably don't know either, but they're having a damn good shot demonstrating that they come from somewhere. Country in style but universal in address, Mayfield will appeal to those with Neko Case and Cat Power in their collections, and those with an ear for authentic songwriting, effortless tunes and expert playing.
---
Disco
Disco Discharge
Mondo Disco, Euro Beats, Cruising the Beats, Disco Fever USA
Compiled by the mysterious Mr Pinks, this is a dodgily-titled series of untouchable dancefloor burn-ups. The best of the new quartet is Mondo Disco, charting the period when disco shed its shadows to become the pop currency. Everything since then has stolen a little from the golden days of the silver ball.
---
Thriller
Essential Killing
Director: Jerzy Skolimowski
An intense and very graphic account of primal survival, leaving aside the more obvious war on terror theme. Snow, dust and blood provide what seems to be a perfect décor for the never ageing Vincent Gallo – his wordless, purely physical performance won him Best Actor at the Venice Film Festival 2010.
---
Comedy
Passenger Side
Director: Matthew Bissonnette
Sparky dialogue illuminates the bleak urban landscape of Los Angeles in this bittersweet tale of two brothers criss-crossing the city together in search of a lost love. In its contemplative study of the contrasts and conflicts between the siblings (one a recovering junkie, another a down-on-his-luck writer) a universal story is hewn of the family bonds that can pull us apart as easily as they connect us.
---
Western
Meek's Cutoff
Director: Kelly Reichardt
Sundance's favourite indie director Kelly Reichardt brings together a nicely selected cast led by Michelle Williams for this mid-19th century tale about the toughness of the settlers' life on the Oregon trail. The film is billed as a feminist western, but don't let this fool you – all similarities with previous takes on the genre (think the not-so- successful Bad Girls) are avoided. Thankfully.
---
Q&A
Jane Rosenthal
Producer
New York
Jane Rosenthal and Robert De Niro founded Tribeca Film Festival in 2002 as a response to September 11. Now in its 10th edition, the Manhattan festival runs 20 April-1 May.
This is the 10th edition of the festival – what has changed?
Each year we work to refine the programme. Today Tribeca has evolved dramatically, remaining rooted in its original mission as a response September 11 while becoming a prominent international festival.
How did the festival help regenerate the Tribeca neighbourhood's economy?
After the attacks no one was going downtown. The festival helped drive people to Lower Manhattan. We produced large community events that brought people together.
How has Tribeca changed the landscape of the film world?
We have introduced audiences to different points of view and perspectives from filmmakers around the world.
What are the highlights of this year's edition?
For me it's about the films. This year we are also adding some tent pole conversations – including, among others, Brian Williams interviewing Robert De Niro.
Q&A
Fernando Chiappussi
Programmer
Buenos Aires
Fernando Chiappussi is a programmer at the Buenos Aires International Festival of Independent Cinema (BAFICI), one of the largest events of its kind in the world. The 2011 editions runs 6-17 April.
Why a cinema festival focused on independent film?
The festival chose the independent focus to differentiate itself from the high glamour festival that takes place in Mar del Plata. And it was also to position the festival as a sort of Latin American Sundance.
How important is the festival?
In its category, it's the most important in Latin America. Several festivals have opened in the region inspired by BAFICI, including including Sanfic in Santiago, Chile, and Cero Latitud in Quito, Ecuador.
What are the festival aims?
Connect the public with the best in independent cinema. Also be a platform for the launch of "new Argentinean cinema" and help young Latin American directors solidify their projects.
Do many art house films never make it to Argentina?
Only films deemed the most commercially "secure" come out here. You can imagine what happens with Asian or European cinema, or low budget Argentinean films.