Fashion / Global
Fashion
Briefing
A new collection form Mackintosh, a German jewellery designer with a Scandinavian flavour, plus all the latest news.
Let there be light
Milan — 
DMAJUSCULE
Launched by Bosnian designer Davor Mutic in 2008, Milan-based dMajuscule offers mix-and-match elegant garments – all made in Italy. Playing with plissés, asymmetric shapes and silhouettes, the new spring/summer "Broken Hearts" collection uses light fabrics in pale colours such as soft pink and creamy beige. "I wanted to experiment with shapes and proportions and find new ways of expressions through various details," says Mutic, finalist of Vogue Italia's "Who is on Next? 2010" competition.
dmajuscule.com
---
Texture maker
Soragna — 
CARUSO
Caruso is one of Italy's most prestigious menswear manufacturers. Founded in 1958 by Raffaele Caruso, the brand is based in Soragna, a town in Parma known for luxury clothing. This spring's collection includes light linen-cotton and silk shantung suits, poplin shirts and cotton madras trousers.
carusomenswear.com
---
French fancy
Paris — 
LOUISE QUATORZE
Born into a family of leather artisans, Paul Barrate founded Louis Quatorze in 1980. Using only the finest French hides for the making of handbags and leather goods, the brand first established itself in East Asia but in 2009 returned to France with a renaissance collection of leather bags designed by Pierre-Louis Mascia.
louisquatorze-paris.fr
---
Case in point
Portland — 
TANNER GOODS
Each product from Tanner Goods is constructed by one crafts- person from start to finish, resulting in a well-made range of leather accessories from belts and bags to dog leashes and drink coasters. This spectacle case is based on a 1960s US military design and is made from English bridle leather, which is cut and assembled in the company's Portland studio.
tannergoods.com
---
Chest beating
Florence —
 LIVERANO & LIVERANO
Florence-based tailor Antonio Liverano takes a traditional approach. Personally measuring each customer and cutting fabric accordingly, his suits take up to 70 hours to make. Having been a young apprentice to a tailor in his hometown of Palagiano, Liverano now works with his brother Luigi. Their shirts are hand-finished, using carefully sourced, durable fabrics.
liverano.com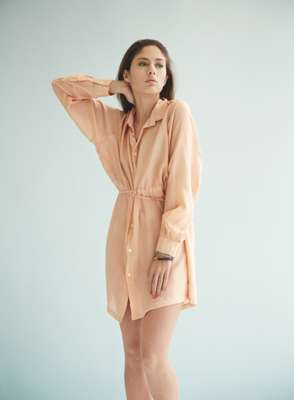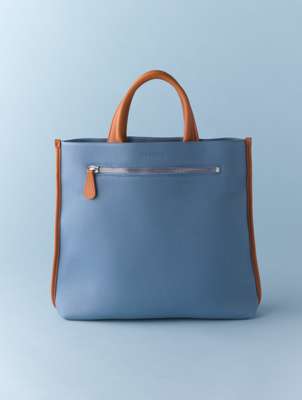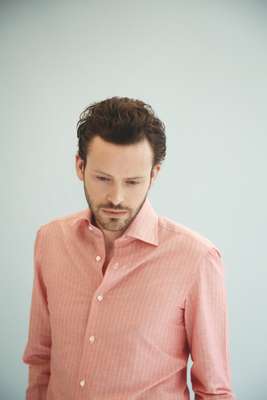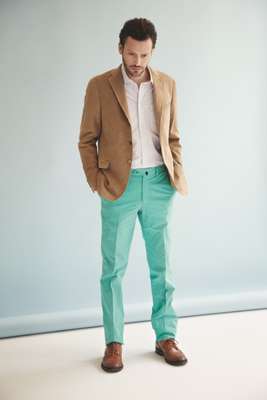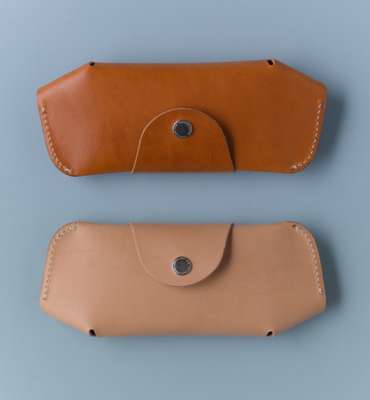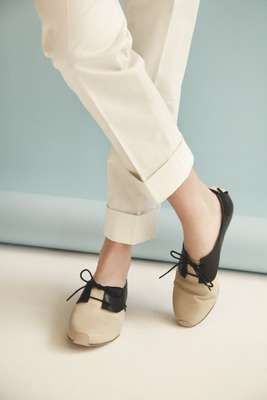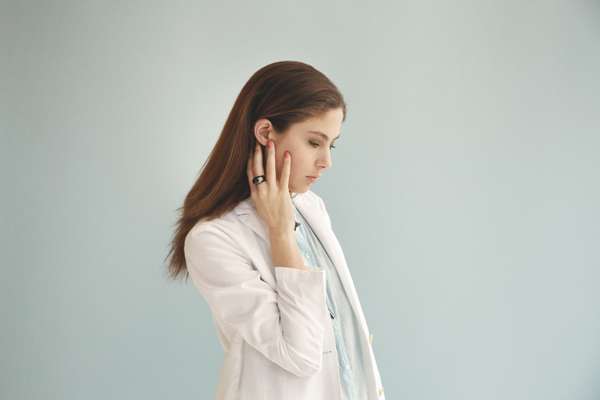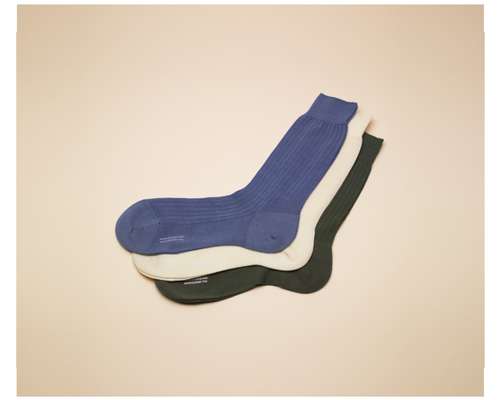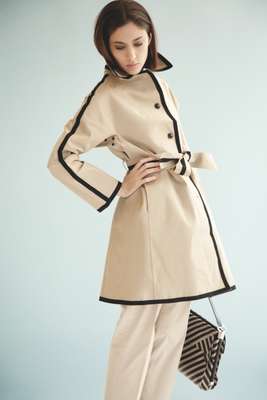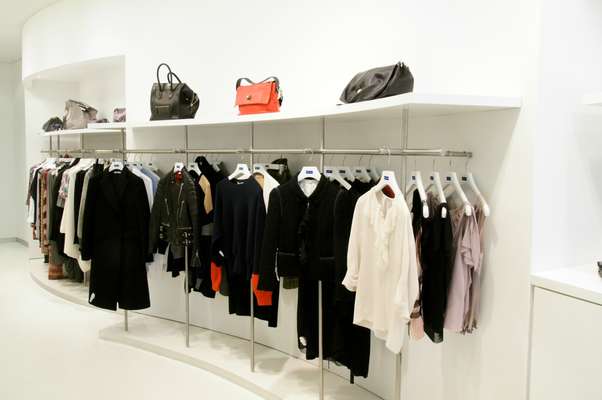 ---
Side step
Majorca — 
CAMPER
These limited-edition Combo BDC shoes were created in collaboration with the Barcelona Design Centre (BDC), a creative workshop established to build up a network of new design talents. The style playfully mixes colours, combining a light beige and a dark vegetable-tanned leather, with a reinforced toe and heel for structure.
camper.com
---
North face
Copenhagen — 
HANSEN
Born in Sweden but based in Denmark, designer Åse Helena Hansen has set out to rethink principles of Nordic menswear design. Collaborating with Norwegian weaving mills, as well as local embroiderers and knitters, Hansen manufacturers its pieces in Europe, focusing on solid construction techniques.
hansengarments.com
---
You got that vibe
Copenhagen — 
VIBE HARSLøF
Trained in fine jewellery in Germany, Danish-born Vibe has more than 10 years' experience designing pieces for Paul Smith, BCBG and Danish brands Soulland and Wackerhaus. Inspired by Scandinavian simplicity, Vibe uses wood, silver, resin and perspex.
vibeharsloef.dk
---
Gap in the market
San Francisco — 
UNIONMADE
A former visual director at Gap, Todd Barket opened Unionmade, between San Francisco's Mission and Castro areas, in 2009. It stocks brands such as Gitman Vintage and Il Bisonte.
Barket will be expanding into the next-door shop as well as opening a new branch in LA at the Brentwood Country Mart.
unionmadegoods.com
Barket's key pieces for spring:
The Hill-Side's mustard chambray tie
A leaf green cotton anorak from Woolrich Woolen Mills
Blue suede tassel loafers by Alden x Unionmade
Socking it to you
Leicester — 
PANTHERELLA
Founded in 1937, the Leicester-based brand prides itself on its long-established heritage of designing luxury socks for Savile Row's Richard James, Turnbull & Asser, New & Lingwood and Harrods. Available in pastel shades, the spring/summer line uses mercerised cotton and fine merino wool.
pantherella.co.uk
---
What it seams
Glasgow — 
MACKINTOSH
Each Mackintosh tailor trains for three years before working on one of the brand's coats, ensuring a standard of craftsmanship that the Scottish company has upheld for over 150 years. This spring's collection includes this mac, which is cut from a vulcanised cloth and uses the same hand-glued seams and polished buttons as all Mackintosh pieces.
mackintosh-uk.com
---
Label central
Hamburg — 
FELDENKIRCHEN
The redesigned womenswear Feldenkirchen shop opened last September in Hamburg's Poststrasse offering a portfolio of brands from Woolrich and Phillip Lim to Céline and Missoni. "We want to represent the new femininity – a woman who is self-confident and dresses without dressing up," say owners Andreas and Claudia Feldenkirchen.
feldenkirchen.com
Q&A 
Ariel and Shimon Ovadia
Founders Ovadia & Sons
New York
Israeli-born but Brooklyn-raised, the Ovadias apprenticed in their father's children's clothing business from an early age. The twins launched Ovadia & Son this year, which produces men's suits, shirts and accessories.
How did your experience help shape Ovadia & Sons?
Ariel: We saw how the business was built from the ground up, you can't pay for this experience.
What was your approach to autumn 2011?
A: We put together our favourite colours and fabrics and translated them into real, wearable clothing.
Why was it important to be based in the New York area?
A: Some of the best makers in the world are right here.
ovadiaandsons.com