Global round-up / Global
Food
Briefing
Cambodian pepper, the liveliest flavours from Istanbul and an interview with Marché brand strategist Kundo Koyama.
Regional star
Cambodian pepper
A century ago, the pepper farmed in Kampot was a staple of any respectable Parisian chef. Under French colonial rule, Cambodia exported vast quantities of what gourmets considered the finest pepper in the world. But with the Khmer Rouge, the pepper farms went to ruin.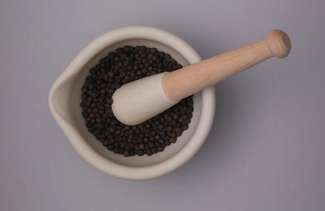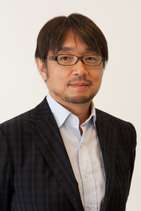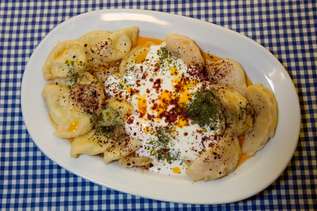 Today the children of Kampot's pepper farmers are resuscitating their traditions, restoring family-run fields in this ideal microclimate which offers mineral-rich soil and frequent rainfall. FarmLink, an expatriate-founded distributor started in 2007, connects 120 family-run farms in Kampong Trach district, in the eastern corner of the province, to foreign buyers. White, black and red (each progressively more potent) peppercorns are offered.
1.
Stir-fried crab:
caught nearby and served with black pepper
2.
Marinated beef:
with lime and black pepper dipping sauce
3.
Medicinal:
a remedy for head and stomach pain and to aid pregnant women
Q&A
Kundo Koyama
Brand strategist for Marché Japon farmers' markets and radio talk show host.
Kundo Koyama has been working with Japan's Ministry of Agriculture, Forestry and Fisheries to organise Marché Japon farmers' markets in eight cities across the country. They launched in 2009 and take place every few weeks.
How did you get involved in Marché Japon?
In 2007, I ate at Chef Masayuki Okuda's restaurant. He promotes his suppliers and the farmers and as he became famous so did the farmers. I realised putting farmers in the spotlight could raise awareness about food. Soon after, an Agriculture Ministry official approached my firm with an idea for farmers' markets in Japan.
What's been your role?
Creating the brand. We chose products that would distinguish Marché Japon markets from supermarkets.
Why has Marché Japon been such a success?
Our markets are like festivals and recently shopping centres and other venues have started hosting farmers' markets too.
marche-japon.org
Tast of the exotic
Istanbul
The liveliest foreign flavours to infiltrate Istanbul's restaurants aren't from abroad but from the country's often-overlooked ethnic groups. Dishes once confined to grandma's kitchen – from hacapuri, a cheese-filled warm Georgian bread, to Cretan salad of pistachios – are now emerging in restaurants across the city. In the working-class Pendik neighbourhood, Balkan-style tavern Lipa offers the food of Slavic Muslims. Beyoglu's Ficcin serves gabin, Circassian-style dumplings of potato, cheese or beef.