Ghostly International / Ann Arbor
Free Spirits
In the days before digital took over the music market, it was enough for record labels to just produce records. Now, a new approach is needed. Step up Ghostly International with its unique brand of art, music and retail.
In an age when music has become more readily available in personality-free, digital formats, Ghostly International's unusual blueprint stands out a mile. Founded in 1999 by a group of friends in Ann Arbor, Michigan (a leafy college town less than 50 miles from the centre of sprawling Detroit), the record label releases design products and visual art alongside its music. "From the start, we knew we had to create a complete brand," says founder Sam Valenti.
Inspired by the marriage of art and music in independent British labels such as Factory Records, Valenti had given Ghostly a name and logo even before the company's first music release. "Traditional labels can get into trouble if they don't put out a popular record each quarter. But we do a variety of things – from new print series to a pop-up shop in Berlin – so different aspects of the brand ebb and flow at different times."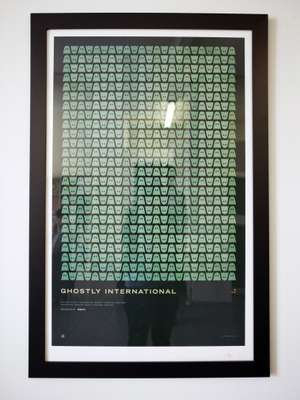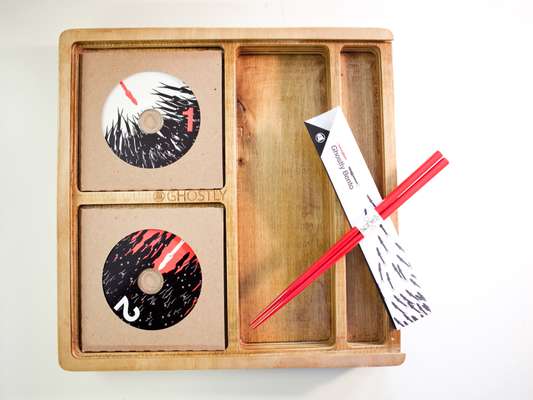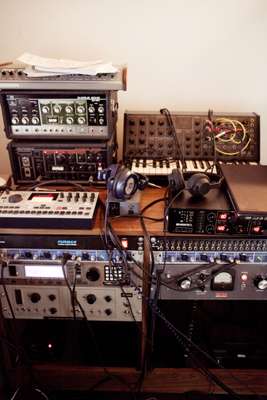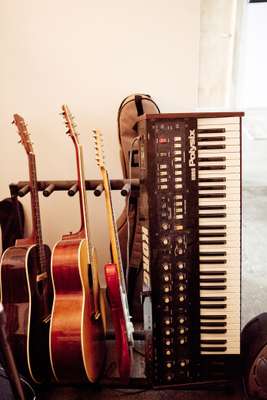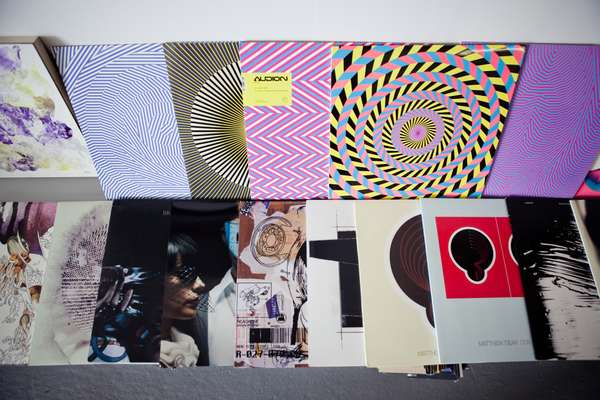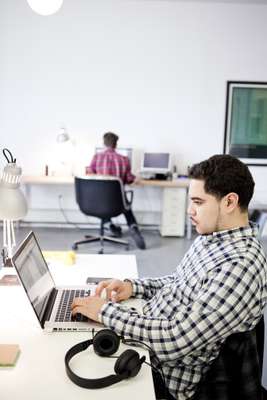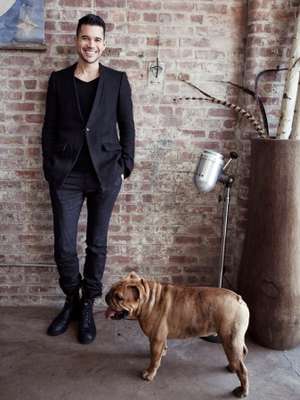 Now Ghostly employs a team of eight, based in New York, Los Angeles and Berlin. Ann Arbor still remains at the heart of the company though, with most of the team having either lived or worked in the town. "It's always been very friendship based," explains Matthew Dear, Ghostly's first musical artist and spiritual co-founder, who met Valenti while they were undergraduates at the University of Michigan. From the music and visual artists on the roster to the people who work in the office, most relationships have emerged from common friendships. "We sign people we like," says Valenti. "The business is built around the enjoyment of meeting like-minded people. We put out what we like, I don't think we'd be successful with music that we didn't personally enjoy."
The duo's first release in 1999 was Dear's own debut record, which they pressed and distributed themselves. Dear was on the phone to distributors, hoping they wouldn't realise that he was also the record's artist. Just over a decade later and their musical roster straddles the genres of electro, techno, dance and what they call "avant-pop". Acts such as New York's School of Seven Bells and Michigan's Shigeto are represented by Ghostly, as is Gold Panda from Essex in England and of course, Matthew Dear.
Alongside the music label and licensing company is a complementary retail brand, best represented by the Ghostly Store – an online shop and the fastest-growing segment of the business. In addition to both vinyl and MP3 formats for each release, the store sells products such as Industrial Facility's alarm clock and Düller sketchbooks, Ghostly clothing and a large selection of prints and artwork from the growing stable of visual artists. One of these is the Totem, released alongside Black City, Dear's third studio album. Designed by New York's Boym Partners, the sculpture symbolises the themes Dear explores in his album. Produced in a limited run of 100, the hand-cast aluminium editions feature a four-figure download code for access to the album.
The team's coherent approach has resulted in a stream of loyal customers. "We've created a space where people can feel like music imbues their whole life, so at the store we sell tools for living," says Valenti. And last winter, Valenti launched a subscription-based fan resource called the Ghostly Music Service. "It provides subscribers with a direct line from the label," he says. "They receive a new release into their inbox each week, and gain access to exclusive content. It's like a magazine subscription. It adds a sense that you belong to this brand."
A sense of customer ownership is key to Ghostly. From the detailed album artwork by designers such as Michael Cina and Will Calcutt, to the limited-edition Ghostly Bento Box commemorating the label's hundredth release, all are objects that encourage listeners to reconsider their relationship with digital music. And as more high-street record stores fall victim to the dominance of digital music, innovative approaches are becoming more necessary.
"We're not against being online," says Dear. "It means I can be in someone's pocket at all times, and that brings them to the shows. But we've split the original idea of what an album was. We've elevated both the artwork and the music."
For the record
Founded: 1999, Ann Arbor, Michigan
Staff: eight full-time, plus freelancers
Number of releases: 265 and growing
Upcoming music releases: New Jersey's Com Truise, San Francisco's Tycho, a new Matthew Dear EP, a re-issue of Gold Panda's works, and a release from London-based producer Mark E on the sister dance label, Spectral Sound
Upcoming art releases: Prints by Michael Cina and Andy Gilmore, photography from Detroit's Nicola Kuperas and works on paper by Matthew Shlian