Property prospectus / Uruguay
La Pedrera
La Pedrera's charm is in its simplicity. Its low-rise architecture, unspoiled beaches and vibrant artistic community are luring foreigners seeking a haven beyond the bright lights of Punta del Este.
For decades, Uruguay's Punta del Este was the only draw for South American sun-seekers and socialites. As the resort overflowed, nearby José Ignacio became the favourite getaway. But if you drive an hour up the coast you'll find a picturesque oceanfront rambla and two pristine beaches where savvy foreigners are now coming to escape the crowds.
Founded more than a century ago, La Pedrera takes its name from the rocks jutting out of the ocean at the end of La Principal. On one side is the peaceful Desplayado beach with its gentle waves. On the other side is the Playa del Barco, named after the Cathay 8, a Chinese fishing boat that ran aground in a storm in 1977. A fragment of the rusty prow still juts out of the sand.
Shelving sharply to form wild waves, this is the surf beach. Although there is only one undeveloped oceanfront lot and prime property is pricey, there are still bargains to be had, especially when you compare it with José Ignacio, the coast's most exclusive resort. Prices are rising as demand intensifies and last year, one property on the rambla was sold for $1.2m (€888,000), setting a new standard for La Pedrera. The village has caught the attention of developers but the local building code prohibits tall structures.
Once land for growing potatoes, La Pedrera makes a virtue of having no banks, virtually no street names and preserving a leisurely lifestyle. But it boasts good restaurants, a lively summer social scene, including a famous carnival, and is just a 10-minute hop from larger La Paloma for amenities.
La Pedrera blends the sleekly modern – houses with curved white walls and giant windows facing the ocean – with older brick buildings. Most of the traditional houses have porches on which to while away hours sipping Uruguay's ubiquitous herbal drink, mate. A discreet gated community on the edge of the village boasts breezy homes with big ocean vistas, while one of the latest additions is El Estrecho Paradiso, an eye-catching hostel made from six freight containers at the entrance to the town.
Shop
Moebius
Just off La Principal on Santa Herminia, + 598 98 915 724
This small shop stocks everything from contemporary European novels to art and biographies. It has an appealing children's section and some English books.
Cerámica del Barranco
Off La Principal at the OSE water tower, + 598 99 217 375
Owner Serrana Dos Santos sells colourful plates, pots and whimsical piggy banks from her tiny shop-cum-workshop, where she also runs children's pottery classes.
El Tomate Alegre
La Principal
The "Happy Tomato" boasts an alluring display of fruit and vegetables, including gourmet ingredients unusual in small-town stores, such as papaya, tiny Andean potatoes and red onions.
Maluka
La Principal, northern end, maluka.com.uy
The place to buy a stylish bikini, Maluka has an array of styles, as well as colourful, casual clothes for day and night.
Services
Go-to person
Martha Bello, + 598 4479 2070, lapedrera.com.uy, info@lapedrera.com.uy
Martha's website is an essential starting point for visitors and property buyers – she can find you that architect, interior designer, gardener or other professional from her contacts built up over 17 years of living in La Pedrera. She speaks French, English and Portuguese.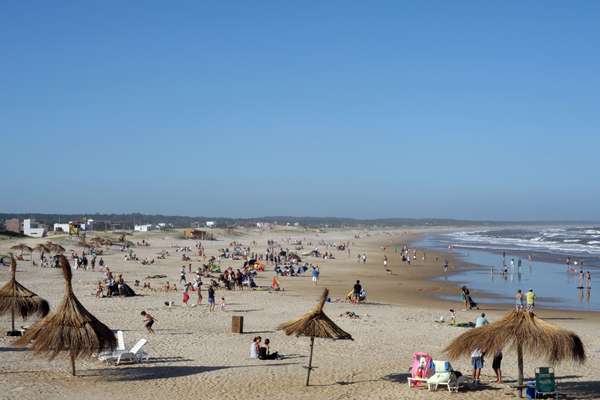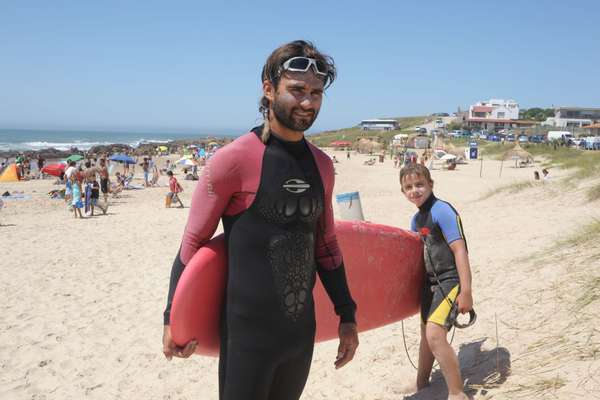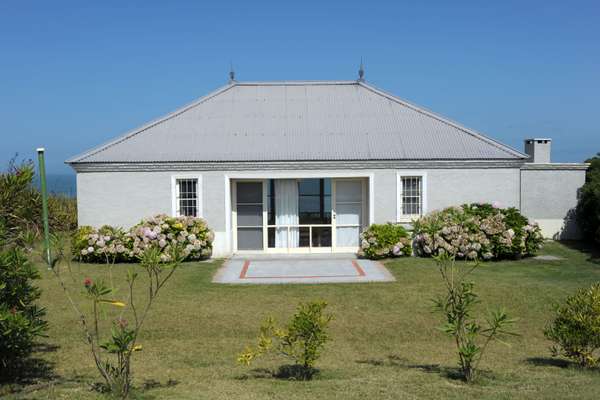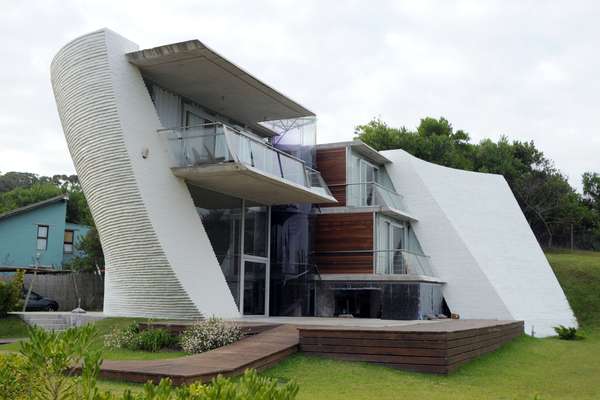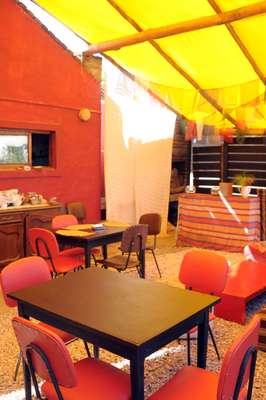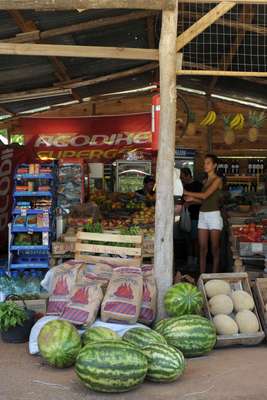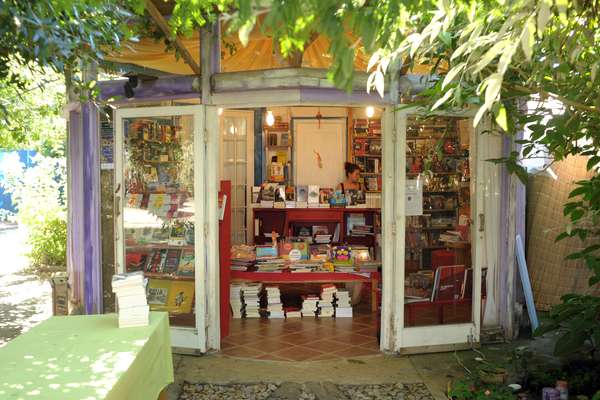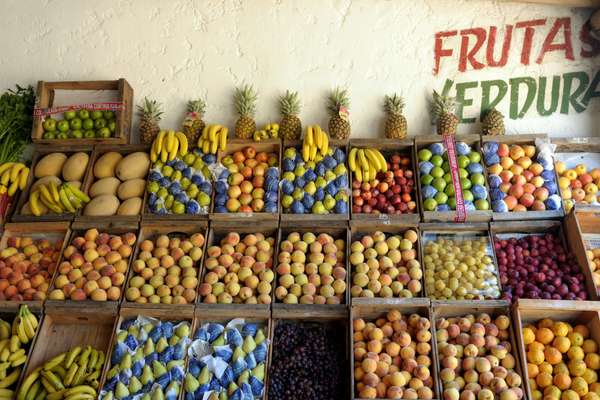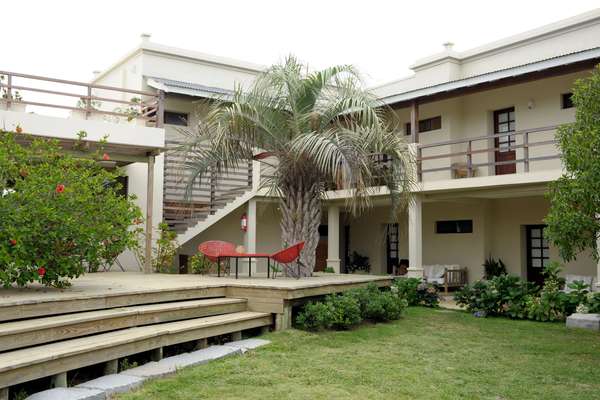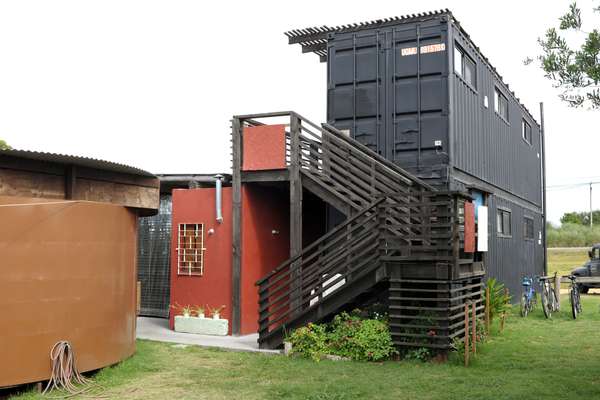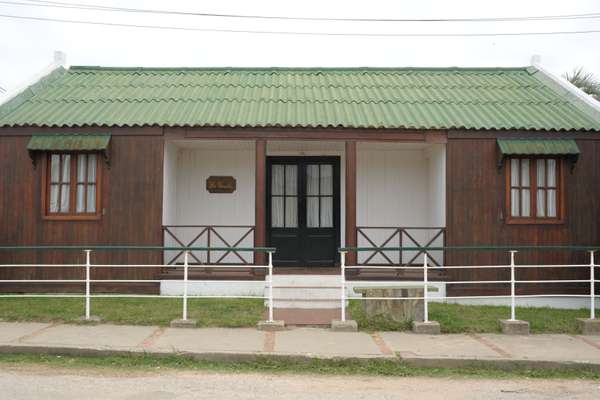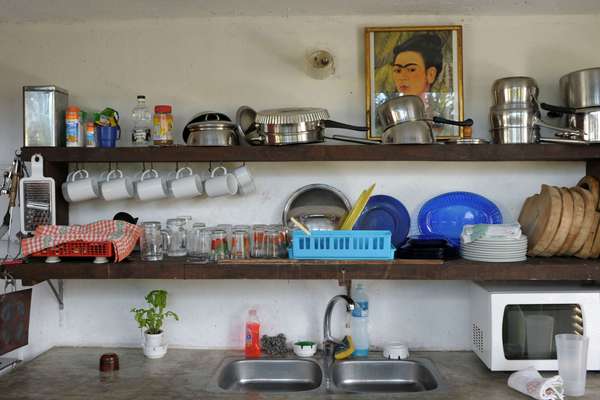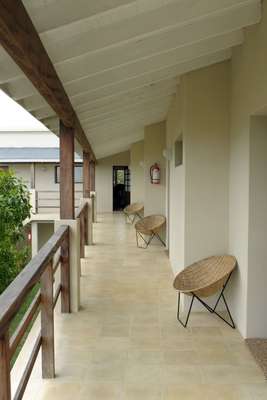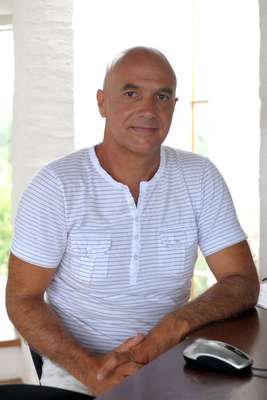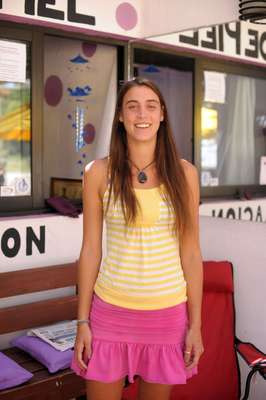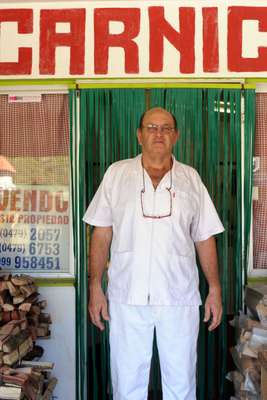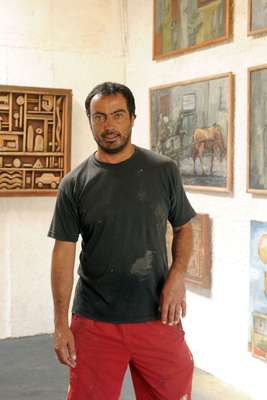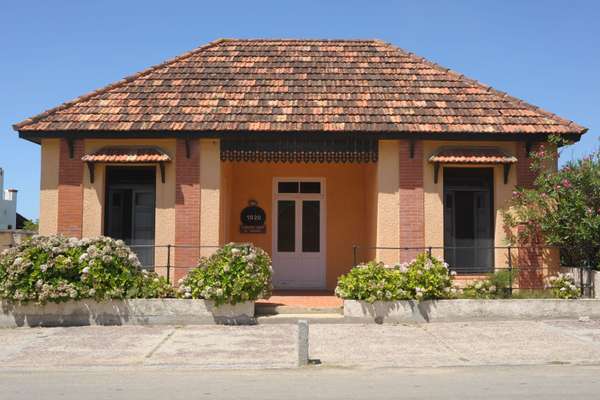 The social club is a village mainstay, offering homemade food, film screenings and exhibitions.
Architect
María José Oronoz, + 598 4479 2223, mjoronoz@adinet.com.uy
María José, a native of Montevideo, went to La Pedrera to build a house and ended up staying. Her speciality is sleek hardwood houses, and she has built several homes in and around the village.
Luna de Piel
La Principal, northern end, + 598 98 533 184
Massage and beauty shop run by Sur López and her friend Alejandra Castiglioni.
Surf school
La Principal, + 598 99 872 813
This six-year-old surf school and shop offers tailored lessons, starting at the gentler Desplayado beach.
Pharmacy
Just off La Principal, near the OSE water tank, + 598 4479 2210
A well-stocked chemist with knowledgeable staff.
Eat + Drink
Costa Brava
Rambla del Sol, towards Playa El Barco, + 598 4479 2051
Now in its 25th year, this beachfront restaurant is run by one of the village's best-known families in a building adjacent to their home. Don't miss the cazuela de mariscos, or seafood stew with rice. All the fish is caught by local fishermen. The squid rings, or rabas, are among the best in town.
Perillán
Junction of La Principal and Rambla del Sol, + 598 4479 2259
This white-façade restaurant occupies a prized location at the bottom of La Principal, with a terrace overlooking the ocean. It serves fish, meat, seafood and pasta dishes.
La Pe
La Principal,+ 598 4479 2122
In a charming garden setting, La Pe has a good selection of fish dishes, and pasta and seaweed fritters are on offer. Inside, a small dining room is decorated with antique furniture.
Darwin
Off La Principal, behind the social club, + 598 4479 2272
This cosy patio restaurant has a huge open barbecue for grilling meat and sausages. Olinda
Rambla Costanera,
+ 598 4479 2275
There may be no finer spot to share a platter of seafood tapas than Olinda on the oceanfront leading down to the Desplayado beach. It also has a small garden.
Dulce & Salado
On an alley off La Principal, near the social club and Supermercado La Pedrera, + 598 99 966 557
Take care not to miss the small blackboard announcing Dulce & Salado's vegetarian dishes. Grab a tofu or seitan quiche on your way to the beach.
Casa Dulce
Just off La Principal, past Moebius books, + 598 669 936
Saunter off the Playa del Barco and head for this perfect afternoon tea spot. A yellow awning and coloured cushions make a cheerful setting for eating oatmeal cookies, waffles and muffins. Also open for breakfast and light suppers.
Popi
La Principal, + 598 4479 7058
Escape from the blazing sun at this classic ice cream shop, which has been open for 10 years. The top seller is Dulce de Leche Popi, a caramel-flavoured treat.
Panadería y Confitería La Pedrera
La Principal
A tempting bakery with racks of chocolate muffins with apple slices, jam tarts and tasty loaves. It also turns out homemade pasta to pick up for dinner en route back from the beach.
This deck-fronted restaurant sometimes has bands playing in the cosy garden out back. Choose from grilled meat, fish, pasta and pizza, all homemade.
Stay
Brisas de la Pedrera
+ 598 4479 2265
La Pedrera's oldest hotel reopened at the end of 2009, revamped as a 14-room boutique hotel. Ground-floor rooms look onto a garden and on the first floor there are two master suites with panoramic beach views. Even the triple rooms are spacious.
There are no restrictions on foreigners buying property. You can bring cash into Uruguay through banks but you must fill out a form stating the origin of the funds. The purchasing process can be swift. The buyer usually makes a down-payment of 10 per cent and the sale is completed 30 to 45 days later in the presence of a solicitor or escribano. Buyers pay 3 per cent of the sale price in estate agent's commissions (subject to 23 per cent sales tax), plus 3 per cent to the escribano and a tax of 2 per cent of the fiscal value of the property.
Land costs $70-$150 (€50-€110) per sq m, depending on closeness to the ocean. Houses for renovation cost around $1,000 per sq m.
A house near the beach costs $6,000 (€4,440) for a fortnight in peak season.
Residents
Richard San Martín
Artist and sculptor
"I was art director at Ogilvy & Mather in Montevideo for seven years. I gave up a $2,500 monthly salary to come here and earn nothing. I prefer a better quality of life."
Gastón García
Surfer and staff member at Brisas de la Pedrera hotel
"Why does anyone stay here all year round? To surf. Some Uruguayan friends kept going on about La Pedrera and I came to work last summer and stayed."
Matías Sambarino
Architect
"I was born in Montevideo but I've been coming to La Pedrera for years. Now I divide my time between La Pedrera and Punta del Este. I have designed three houses here."
Juan Izaguirre
Village butcher
"When I was a boy, I used to come to La Pedrera to sell meat with my brothers in a horse-drawn cart. I've seen the village grow and now many of my customers are foreign but the people that come here adapt to our unhurried ways."
Susana Villalba
Waitress and housekeeper
"The village was like a family when I was growing up. Our house was the bus office and also the telephone exchange. We've had offers for the house but my mum won't ever sell."
Jacqueline Souqe Estèbbe
Retired secretary
"My sister and I are from near Toulouse, France,but we moved to Uruguay when we were girls and have been coming to La Pedrera since 1970. We built our house in 1992 and we rent out bungalows. This is a place for relaxation."
From Madrid
Iberia to Montevideo, six flights a week
From Miami
American Airlines, four flights a week
From Buenos Aires
British Airways' new non-stop service from London to Buenos Aires, and Pluna flies daily to Punta del Este