Internet radio / Global
Log on and tune in
The internet is transforming the way we consume music and news as more stations switch to a web-only format and internet radios roll off the production lines. Forget traditional stations – this is the future of the sung and spoken word.
The wireless is going wireless and it's not a quiet revolution. It's pop, rock, hip-hop, current affairs, country and live discussion thrown into one. Radio is changing as it moves online. A standard kitchen-window internet-enabled radio will allow you to search for steel bands from St Lucia, sugar-coated K-pop from Seoul, Beirut's decadent Radio Liban and individual shows – whether nuggets of NPR intelligence from Boston or a dagger-sharp new Sydney music show. With the internet, these shows exist outside their station and call-sign, enabling underground music and niche broadcasters to share the same space as the corporations and market-cornering behemoths.
To investigate this brave new world of internet radio, Monocle visited a high-end home-audio brand based in Cambridge in the UK as it incorporates wi-fi into their hi-fi before dropping in on two radio stations making the web their world. The diversity enabled by the technology and the intelligence and intimacy of the medium are so refreshing after all that imagery, aren't they?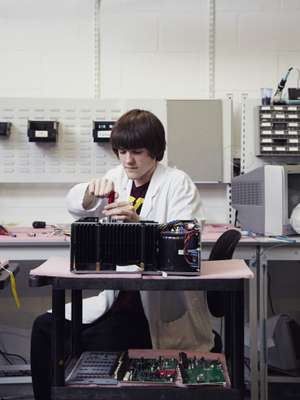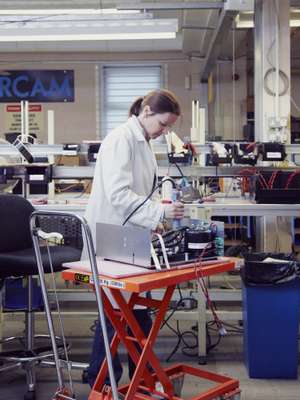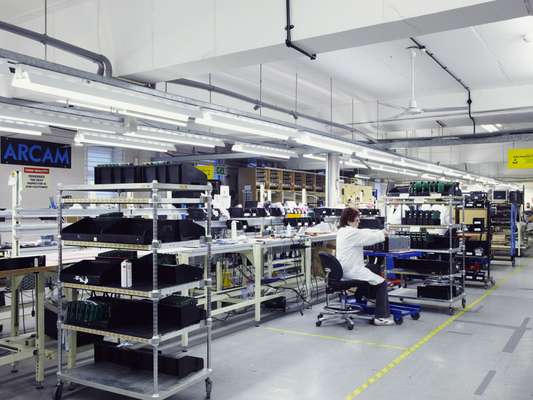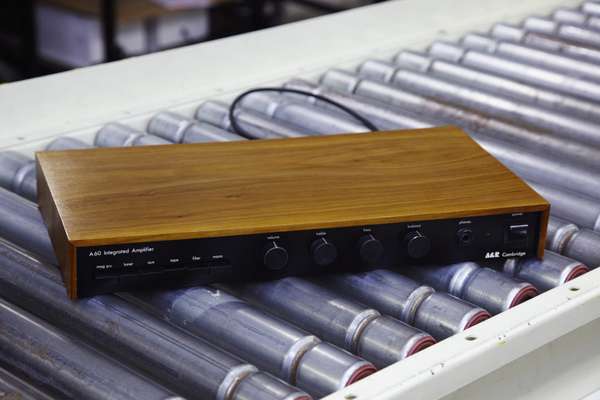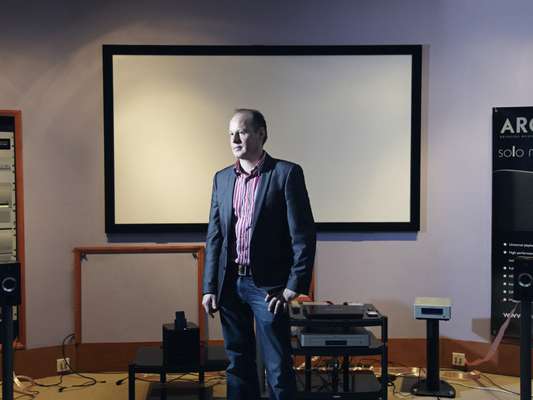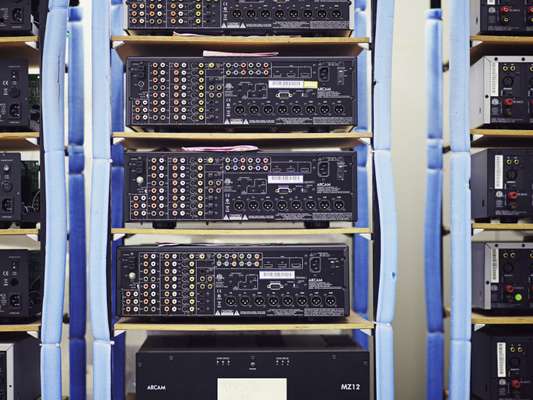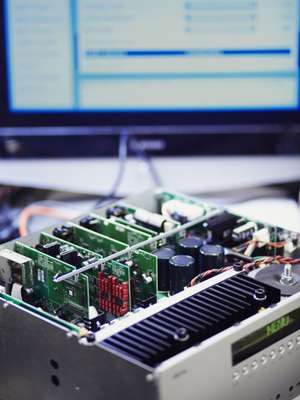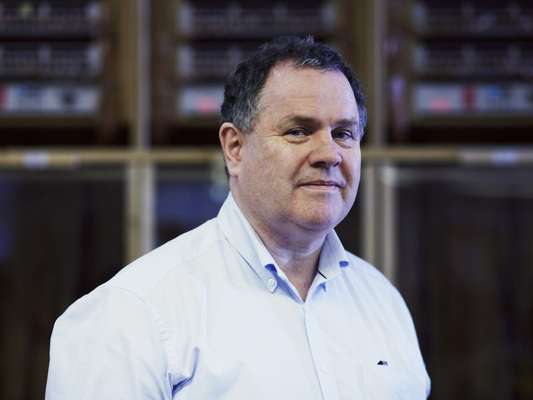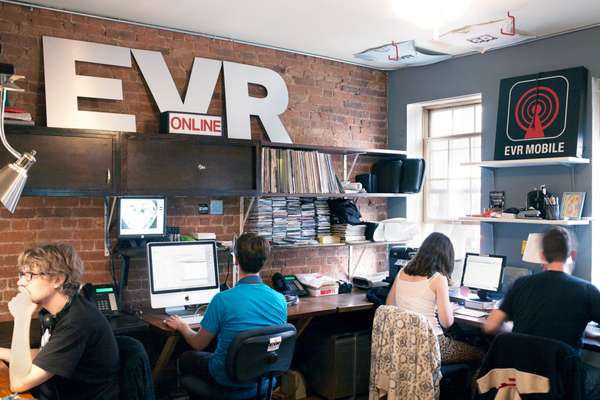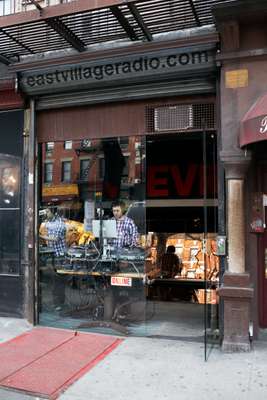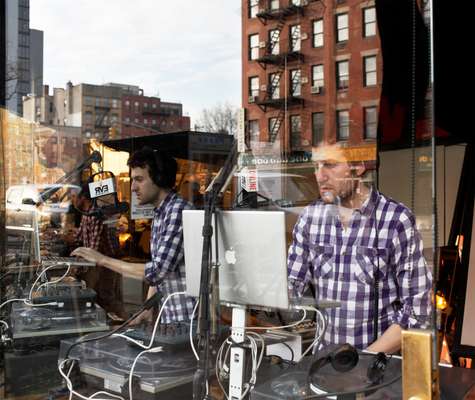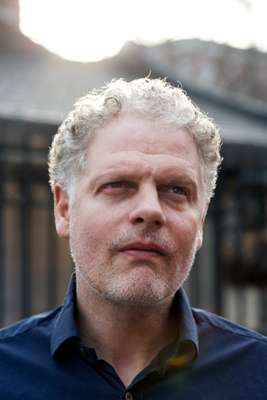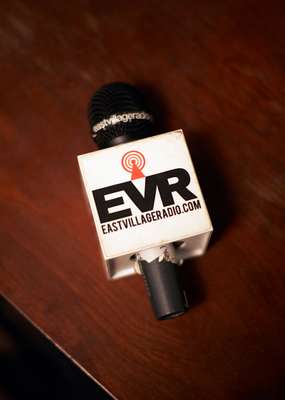 The Company
Arcam, Cambridge, UK
A stop beyond Cambridge, under the big skies of the English flatlands, sits an unlikely monument to tradition, a block-built unit on an unexciting industrial estate on the edge of the village of Westbeach (there's no beach and it's in East Anglia). This is the home of Arcam, the high-end hi-fi manufacturer that, since 1976, has been putting musical fidelity and build quality above bells, whistles, graphic equalisers and mass production. Despite a Brit-owned, (mostly) Brit-built reputation, Arcam's is a tradition of modernity and utility rather than the wilful fetishism of legacy that plagues some of the other British stereotypes. "We're a British company and proud of it, but it's not as important as making the music sound as good as possible," says Charlie Brennan, Arcam CEO.
For a maker of hi-fi separates – a society of engineers and manufacturers that can still be heard sniffing at the "cold" sound of CDs and certainly won't abide an encounter with an iPod – Arcam has been properly pragmatic. The production line at Westbeach throbs and chatters to the tune of the AVR600, a home cinema receiver regarded as a piece of exacting audiophile engineering rather than a compromise for contemporary listening habits. It mixes TV, DVD, CD, MP3, Dolby sound, multi-room usability and, now, internet radio. "We put internet radio in our first Solo system five years ago," says Brennan. "We thought 'What's the next big source of music for people?' My job is to look where the market's going and make sure what we've got is relevant to the future – internet radio's very much part of that."
For a mainstream electronics brand to deliver stacks of light, bright, mass-produced radios to high-street stores for around 100 quid a pop to surf the wave of broadcasting fashion is one thing, but for a manufacturer famous for its discerning ears and chuck-it-out-and-start-again reputation for engineering quality, wasn't embracing web radio – a fledgling format – a risk? "Internet radio can give a great sound when it's broadcast well," says Brennan. "It's all about bits and connection speed, and it's still in its infancy if you compare it to a CD."
Brennan is in talks with the BBC about broadcasting parts of the corporation's formidable archive and live material, in a high bit-rate, high-quality format to take advantage of the great music and the excellent reproduction that Arcam and a few of its high-level competitors can deliver, and maybe spurring them on to upgrade some of their systems. If there's any problem with internet radio for the engineers at Arcam, it's not the quality of their own tuners and amps that cause concern – it's the source.
While running a finger across the battleship proportions of the sedan-heavy AVR600, Brennan clicks the "tuner" button on its fascia. "It's the same as when we were all kids," he says. "It's the happenchance of radio that you love – the 'What the hell was that?' Someone else is playing you their music and you're in the hands of the DJ. That's how you really make a discovery."
Internet radio (as with all radio) use seems to be a very difficult type of animal to measure. How much you listen to, how, and how much you take in, have never been so hard to quantify.
RAJAR (Radio Joint Audience Research Limited) is the UK's audio data analyst. According to its extensive surveys that involve thousands of selected people keeping radio diaries (the biggest such survey in the world), listening of the radio via the internet represents 3 per cent of all radio.
However, another RAJAR survey of internet delivered audio services found that 16.3 million people used the internet to listen to radio in 2010. This also does not include all the streaming radio sites and podcasts.
Around eight million adults (16 per cent of the 15 plus population) claim they download podcasts. One thing is certain: internet radio is big and growing – for example, the US has over 2,000 web-only radio stations.
The station
East Village Radio New York City
With a glass-fronted studio on New York's First Avenue, East Village Radio (EVR) is both a tangible visitor destination and one of the earliest stations to commit to an online-only presence. Monocle talked to founder Frank Prisinzano and co-owner Peter Ferraro.
How did East Village Radio start?
Frank Prisinzano: I was expanding one of my restaurants and decided to add a radio studio into the space. I wanted to put it on the street, run it on the internet only and let people catch up to that.
Does running an online station differ much from more traditional models?
Peter Ferraro: We look to champion the idea of radio presenters. Online radio demands personality and a one-to-one relationship with the listener.
FP: Nothing speaks to our DNA as much as the street studio. It's integral to the neigbourhood and proves that live radio isn't under threat from algorithm-based online music services.
PF: The studio also means that we can work in the old fashioned way when it comes to finding musicians. They come to us with new records, and we host lots of live performances. Being independent and online also means that we have no corporation telling us what people want to hear. We have our own platform.
How is EVR developing?
PF: I came on board almost three years ago. The station then existed very much in a community based way with little international exposure. I've worked really hard to brand it. We've invested money in technology to make sure there is a continuous stream. It's important that there's a sense of urgency to what we offer. We've updated the physical station, the brand, and the programming.
Is your global, online audience important?
PF: We're starting to consider our scheduling to take other time zones into account as we have listeners all over the world. For a long time we didn't programme for overnight, but DJs are beginning to understand why we move their shows. We're affirming our editorial voice more and more. We've brought in a content director to help shape the site. Our mission statement is to take the culture, history and vitality of the East Village, and amplify it to the rest of the world.
How is the business run?
PF: Although the model has changed, and costs are a lot greater than they were at the beginning, Frank still funds it. Currently, DJs don't do the show for money. We have a very high level of clicks-per-minute on the site. There is a small level of advertising, but the opportunity for us to be sponsor-based is starting to present itself. We know that being based online we have the potential for growth. We're in talks with global companies.
eastvillageradio.com
When launched: Autumn of 2003.
Number of staff: Five members of the management team and over 70 DJs.
Key shows: Authentic Sh*t hosted by Mark Ronson, Andy Rourke's JetLag, Frozen Files Presents hosted by Schott Free & Matt Life, Mike Joyce's Coalition Chart Show.
Listeners: Numbers vary. Can have upwards of 300,000 live listeners per week across platforms (direct from EVR site and mobile applications for iPhone/Android).
The station
Triple J, Sydney
Sydney-based Triple J, broadcasting nationally since 1990 and focused on the 18-30 age group, was an early adopter when it came to online presence.
"We built our first website in 1995 and began streaming our signal a couple of years after that," says station manager Chris Scaddan. "Now we absolutely consider ourselves a cross-platform entity rather than a radio station with a website."
Online voting drives the station's biggest annual campaign, The Hottest 100, which compiles the favourite songs of the year as chosen by listeners, and counts them down on-air. Tellingly, seven places in the most recent chart were taken up by artists discovered through triplejunearthed.com, the website that gives exposure to 26,000 unsigned, self-funded musical acts.
Scaddan says that Triple J's main website (abc.net.au/triplej/) – which not only offers live streams, but podcasts, blogs, photo galleries, live recordings and forums – is a vital link with the world.
Meanwhile, the station's Facebook page, which has over 310,000 friends, is becoming an increasingly significant cross-platform presence. "We're really active on both Facebook and Twitter, which offer content, but also generate discussions and interaction with our audience," he says. "If your audience spends most of its day online or on Facebook, you've got to cater for them there."
1. Q2, Cube, + 44 1279 50111, q2radio.co.uk
2. Roberts, Revival iStream, + 44 1709 571 722 robertsradio.co.uk
3. Pure, Oasis Flow in silver, + 44 845 148 9001, pure.com
4. Pure, Sensia in black, + 44 845 148 9001, pure.com
5. Tivoli, Model 10+ in walnut, + 1 866 848 6544, tivoliaudio.com
6. Revo, AXiS, + 44 1555 666 161, revo.co.uk
7. Revo, Pico, + 44 1555 666 161, revo.co.uk
8. Revo, Heritage Renaissance in black oak, + 44 1555 666 161, revo.co.uk
9. Pure, Evoke Flow, + 44 845 148 9001, pure.com
10. Roberts, WM-201, + 44 1709 571722, robertsradio.co.uk