Media / Global
Media
Briefing
Expanding media in South Korea, cult German magazine launches an English edition, plus smartphone card payment systems.
Square eyes, round hole
South Korea [BROADCASTING]
­­While ingenious at mixing social media and the entertainment industry, South Korea's traditional media sector is long overdue a reboot. Blame the dearth of competition in the TV industry and a raft of tight government rules, some dating back to the country's military dictatorship in the 1980s. So the government's recent decision to grant broadcasting licences to four major newspapers and the country's largest news outlet, Yonhap News Agency, raises hopes that TV viewers will soon have a lot more content to choose from.
President Lee Myung-bak said the government's aim is to boost competition so Korean media companies will survive globally, but critics point out that all four newspapers share his conservative views. Dailies Chosun, JoongAng and Dong-A are likely to fill their cable TV channels with dramas and lifestyle shows, while Maeil Business will probably stick to financial topics. Yonhap's channel will focus on general news and will be up against a tough rival, 24-hours news channel YTN.
Big Issues
Hamburg [MAGAZINES]
­Enorm, a quarterly business magazine from Germany, has started publishing an international edition. The English language version is aimed at decision-makers and students in the fields of economics and "social business". The German edition is published four times while the English version will be available through enorm-magazin.de.
Look at me
Global [TECHNOLOGY]
At last, a camera that solves the never-ending conundrum of any amateur photographer: how to take a self-portrait without chopping off half of your head. Rotating on its own frame, the new Casio Tryx (EX-TR100) can be used on a tripod or hung from the wall. A motion-activated timer completes the narcissist's dream gadget.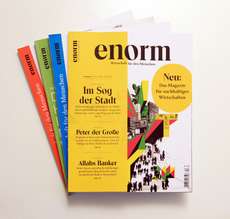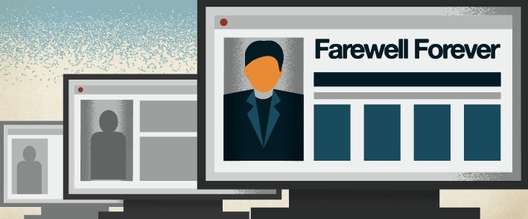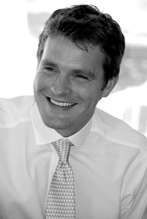 Q&A Toby Skinner
WunderRadio
San Francisco
WunderRadio is a leading web radio app for smartphones. Marketing director Toby Skinner talks to Monocle.
What does the app do?
After users download the app they can stream 50,000 radio stations from across the world. We offer a GPS service so that you can find a local station wherever you are.
How many downloads have you had?
We recently broke the half-million barrier and have recently developed apps for BlackBerry, Android and Windows.
Are people using the app to discover new stations?
Many of our users were born in the Mid-West, say, and have moved to California or New York but still want to tune into their favourite stations. Also a lot of our users are expats wanting to listen to radio from back home.
Logged off for good
Global
1000memories.com is far from the average youth-obsessed social network. A sort-of Facebook for people to commemorate deceased friends and relatives, the site supports free profiles, photos and postings that float in a limitless online cemetery.
Plastic fantastic
San Francisco [SQUARE]
Good news for small business owners and pop-up merchants – a new way of doing card payments. Square is headed by Twitter co-founder Jack Dorsey and offers a free, tiny card reader that plugs into smartphones. Customers can sign on the screen using a finger, as well as add tips. Square recently raised $27.5m (€20m) in funding.
Pan-google
China [TECHNOLOGY]
China has an uneasy relationship with the internet, as the recent fracas with Google demonstrated. That's why the Chinese state news agency has decided to launch its own search engine, panguso.com, to give a sanitised view of the web. It features content from Xinhua and is a partnership with China Mobile, a massive mobile provider.
Clerkdogs
Global [TECHNOLOGY]
The idea of asking your video shop assistant for recommendations is back, with an online twist. Clerkdogs.com swaps the algorithm for the nerd, with a new search option: users can chat live to a "video store clerk" who has been selected by the site for their expertise in a certain genre. The tagline, "Bringing the video store guy into your home", might need a rethink however.