Paper mill / Global
Milling about
With a rapidly shifting media landscape and declines in newspaper sales, it might seem logical to expect paper mills to be struggling. Not so in the case of northern England's James Cropper, whose unique colours and specialist papers have ensured healthy profits.
With the advent of digital media, paper mills across Europe are struggling for survival. Yet at 166-year-old James Cropper in the north of England, things couldn't be more different. With a turnover of £76m (€90m) in 2010, producing 45,000 tonnes a year, business at the family-run firm is booming.
People who usually associate high- quality paper manufacturers solely with smart stationery are surprised at Cropper's reach across so many sectors. The UK government relies on the firm for its White Paper reports, the medical industry would be at a loss without Cropper's anti-microbial paper, and priceless photographs in museums such as New York's MoMA are mounted on the mill's non-reactive cotton and wood paper that now only a smattering of firms produce.
Situated in the picturesque village of Burneside in the Lake District, the history of this company firm dates back to 1845 when founder James Cropper bought the factory so he could move near a cousin he subsequently married. Despite no previous experience in the paper industry, he managed to make the business prosper.
Local folklore says that villagers always knew what colour paper was being made in the mill according to the colour of the river water next to the factory. "We were one of the first mills in the world to make coloured paper," says the sixth-generation chairman Mark Cropper. "In the 1950s wood pulp hadn't been invented and there was a shortage of raw materials. To get round this, we made paper from jute bagging. Because you couldn't make clean white paper with it, we dyed it."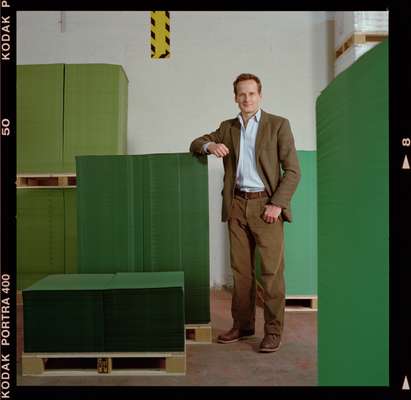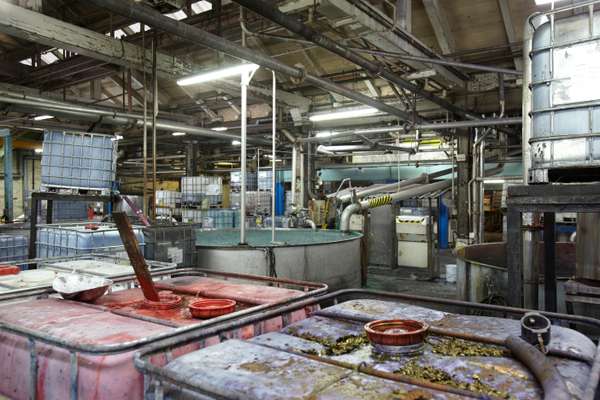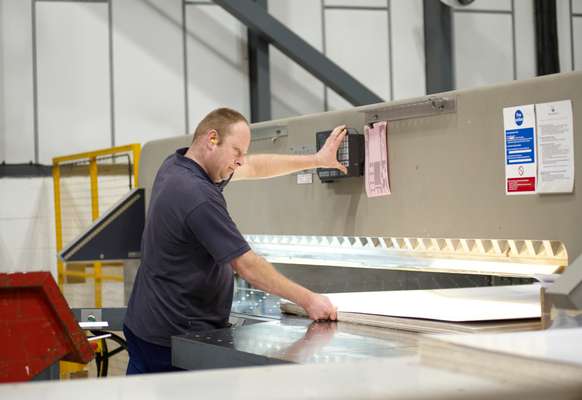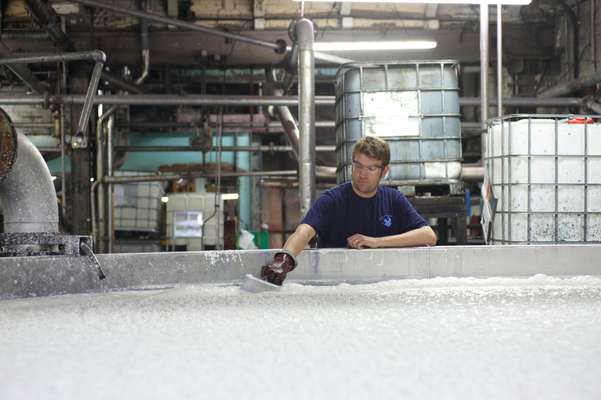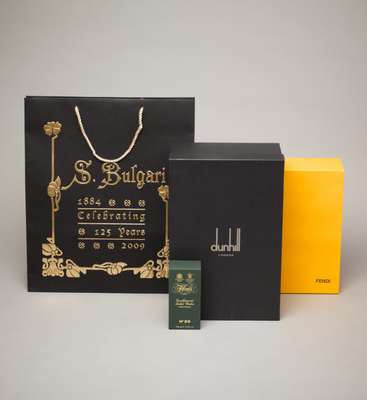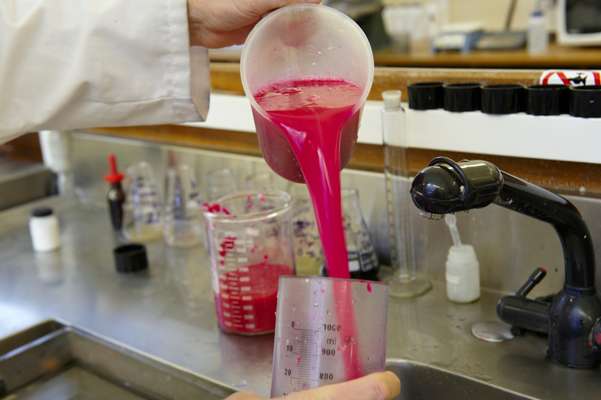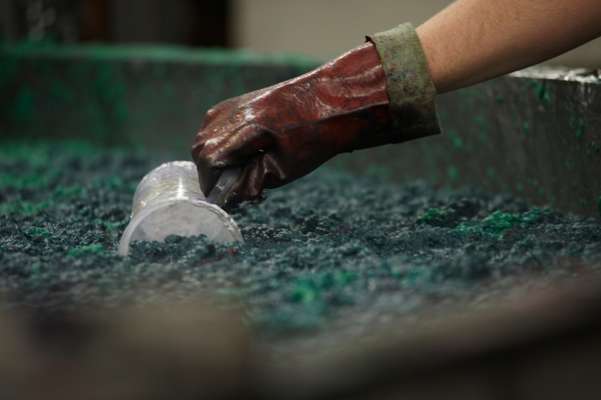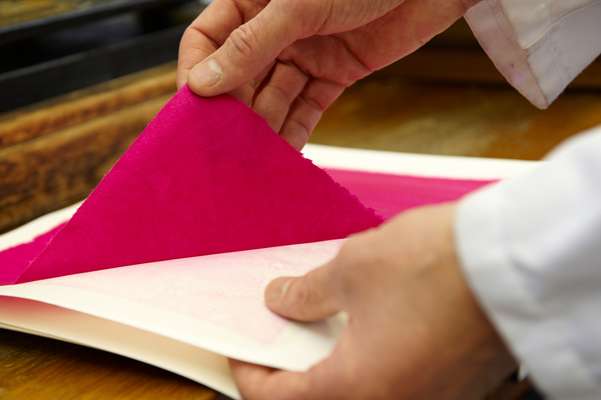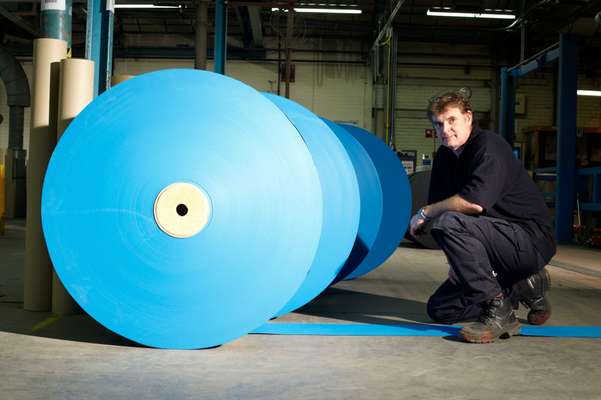 Pick up a hardback book in the UK and there's an 80 per cent chance it will contain paper made by one of Cropper's 500 workers, many of whom have been with the firm for over 20 years. Today, the mill's ability to produce bespoke colours and textures is also attracting luxury goods firms including Krug, Fendi and Bulgari whose smart shopping bags and clothing tags are made from Cropper's finest. Many firms are turning their backs on plastic packaging in favour of recyclable materials, which spells good news for Cropper. "If you walk down Bond Street or the equivalent in Paris or New York, we've probably supplied two- thirds of the brands at one time or another," says Cropper.
The paper-making process starts in a blending chamber where wood pulp is churned with water and dye. The next step sees it is run through a machine that squeezes the fibres together and dries it. Clients can be as involved as they like in the process and often turn to the advice of one of Cropper's two full-time colour technicians. One of them, Barrie Forrest, has been at the company for over 40 years. His job involves creating new colours each week with the 3,500 shades already on the system.
Aside from specialising in colour, Cropper's success is also attributed to its highly technical papers, including a mould-resistant paper for kitchen or bathroom blinds. It is the only company in the world that can make its Brandvision product, a paper that brands can print their logo on to but is invisible to the naked eye – proving a hit with luxury good firms concerned about counterfeiting. "The success story of Cropper's is because we've got our fingers in so many pies," says Cropper. "We're unique in the way we approach our business, we've got a hands-on style and aren't just a mill churning everything out." We couldn't agree more.
1. Get the colour right
The first step to making paper is developing a colour match. This helps determine the amount of dye to use. There are 3,500 colours on the system.
2. All in the blend
Dye is added to a stock of wood pulp and water in the blender. Wide blades at the base churn the pulp, water and dye together for about 40 minutes.
3. Down to the wire
Made up of 99 per cent water, the pulp mix is evenly distributed onto a moving mesh on the paper machine which is known as 'the wire'.
4. Keeping dry
Before it can form a paper sheet as we know it, water must be removed from the pulp mix. This is achieved by passing it through a number of heated rollers.
5. On a roll
Huge rolls of paper come off the machines and are either packed, stored in the warehouse, cut or intricately embossed in a wealth of patterns and finishes.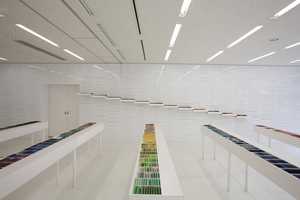 Founded in 1899 as a specialist paper importer, Tokyo-based firm Takeo has a following among Japanese designers for its one-of-a-kind inventory. White from floor to ceiling, its main Tokyo retail outlet in Nishiki-cho district was designed by Ryue Nishizawa, while Masaaki Hiromura created the logo.
Post-it-sized samples of paper in every colour and texture take up much of the room's narrow tables and what appear to be wall tiles, labelled with alphanumeric codes, are actually drawers stuffed with A4 sheets. A sign advertises the company's newest product, Cordoba, a thick stock with a texture resembling leather.
Takeo's biggest event is its annual paper show – this year is its 46th – a launch pad for new ideas. Designer Tokujin Yoshioka created a paper honeycomb structure for the show that he later used in the prototype of his iconic Honey-Pop chair, which sits in the New York Museum of Modern Art's collection. "We try to do new things that will broaden the possibilities of paper," says branding manager Kousuke Miyazaki.