Oceania / Global
Oceania
Briefing
National identity in Australia, Tonga and Fiji's territorial dispute and rugby World Cup headache in New Zealand.
Flagging design
Australia — 
NATIONAL IDENTITY
A coalition including more than a dozen Australians of the Year wants to dump the national flag, with its British-heritage Union flag in one corner (the rest of the flag features stars on a blue background). The bid is also adding fuel to a bigger debate: should Australia abandon the British monarchy? Opponents of the flag – mocked as "Britain by Night" by the American comedian Jerry Seinfeld – say it is an embarrassing relic of the colonial era at home and confusing overseas. "It's time Australia grew up. Right now, it's a bit like a slowly maturing Generation Y adolescent, a 27-year-old who just won't leave home," says 2010 Australian of the Year, Patrick McGorry.
Ausflag, a group working to divorce the Union flag from the Southern Cross, is fielding proposals, including a red and ochre number to honour aboriginal culture. The process must begin now, says Ausflag executive director Harold Scruby. "If Australia ­becomes a republic, our own flag will follow. Conversely, even if we don't become a republic, there is no reason why we shouldn't follow former colonies such as Canada and Papua New Guinea in having our own flag," he says.
However, opponents of the move, such as Australians for Constitutional Monarchy, aren't just citing ­history among their objections – they also say that the capital Canberra simply cannot afford it.
---
On the hop
Australia — 
EXPORTS
Kangaroo meat producers in Australia are hoping a possible export deal with China will save their struggling industry after a 2009 ban from chief-importer Russia sent the AU$270m (€200m) business reeling.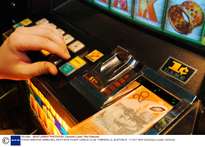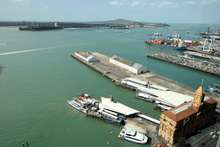 Soaring Chinese demand for Australia's minerals buoyed the economy through the worst of the financial crisis, so why can't Beijing's hunger work its magic again?
Kangaroo Industry Association of Australia executive officer John Kelly is eagerly awaiting a Chinese report that could give the thumbs-up, opening the way for "China at some stage to be a larger market than Russia ever was".
---
When to stop
Australia — 
GAMBLING
Poker machines ("pokies", to locals) are key to Australia's economy – players spent AU$4.9bn (€3.6bn) last year in New South Wales alone. But the government is worried that people gamble too much. It wants to force people to declare how much they will gamble prior to playing.
Pub and club owners, fearing billions in lost revenue, will mount a campaign against the changes, which are due in 2014, but is it even a worthwhile initiative? "Other measures, such as moderating prizes, should be considered," says Professor Alex Blaszczynski, director of the Gambling Treatment Clinic at the University of Sydney.
---
Fiji gets feisty
South Pacific —
 TERRITORY
The South Atlantic has the Falkland Islands; the NorthPacific, the Kurils. Now the South Pacific can boast its own obscure territorial dispute, with Tonga and Fiji squaring off over the uninhabited Minerva Reefs.
American libertarians tried to establish a "sovereign micronation" on the reefs in 1972, but Tonga swiftly annexed them. Now Fiji is exercising its traditional claim by sending patrol boats to chase away yachts.
Talks have been held at the UN over the dispute, which is widely believed to be motivated by the prospect of offshore mineral wealth in the area.
---
Rugby fumble
New Zealand — 
SPORTS
It's supposed to be the setting for New Zealand's biggest party but the mood surrounding a proposed Rugby World Cup "fan zone" on Auckland's waterfront has hardly been celebratory. Months of bickering between local and central government over the fate of two century-old cargo sheds has stalled the showpiece development, and has become a headache for organisers of the tournament, which starts in September. A compromise has seen one shed renovated and the other demolished to make way for "The Cloud", a temporary NZ$9.8m (€5.3m) structure. Yet critics remain unconvinced. Former All Black Marc Ellis says, for starters, "It's in the wrong part of town."
---
Key money-maker
New Zealand
For most New Zealanders, a salary of NZ$393,000 (€213,000) would be pretty impressive. For Prime Minister John Key though, it's relatively meagre. He amassed a NZ$50m (€28m) fortune through banking before switching to politics.
Other former colonies who made the switch:
1.
Canada:
The now-familiar Maple Leaf was introduced in 1965, replacing a flag which had previously incorporated the Union Jack.
2.
Papua New Guinea:
The South Pacific island went through six different designs, each reflecting a period of political history, before its current flag (a bird of paradise against a red and black background) was introduced in 1971.
3.
Sri Lanka:
The gold lion holding a sword, which forms the main part of Sri Lanka's flag, was the symbol of the country's independence movement in the early 20th century.