Punkt / lugano
Simple pleasures
A young Swiss electronics company has a plan to corner the low-tech market with a range of no-fuss, well-made products that just do the job.
Bombarded almost daily by the release of yet another tablet PC or smartphone, many featuring a crowded keyboard and dizzying array of apps, the average consumer is grappling with a bout of tech fatigue. A new Swiss company called Punkt believes it has a remedy. "Nowadays in technology the design is becoming so complicated," says Punkt CEO Raffaella Cardarelli. "Electronics should be about three things: functionality, simplicity and beauty."
Punkt's solution is decidedly old school. Indeed, the start-up consumer electronics brand's first product, the DP 01, is not a flashy 4G mobile with cute add-ons but rather a sober-looking digital cordless phone aimed primarily at the home market. "People work the whole day with technology and all the devices are trying to be multifunctional," says Cardarelli. "When they come home, they need to have something that's easy to use."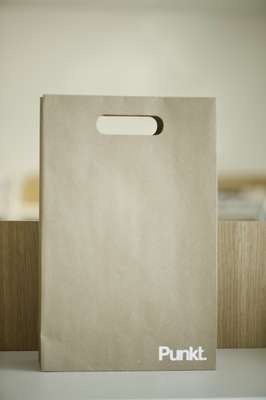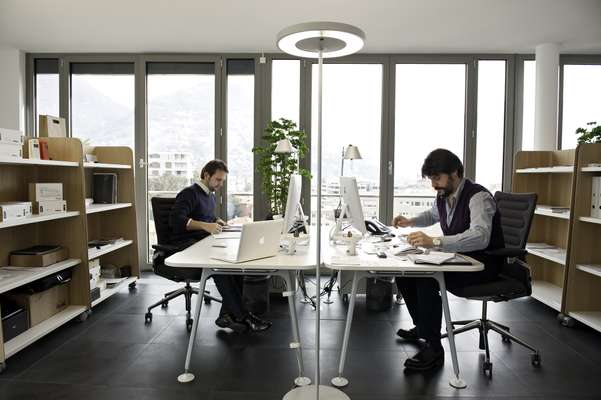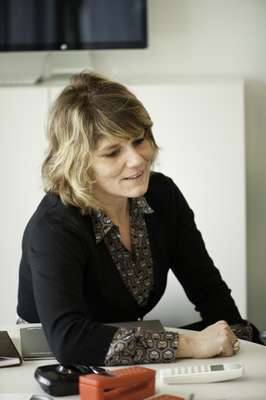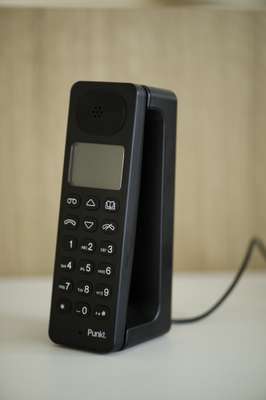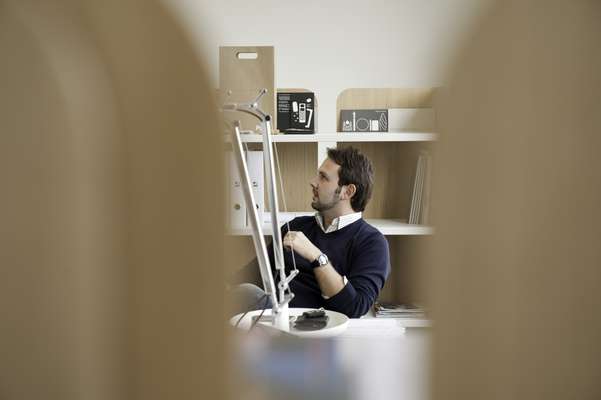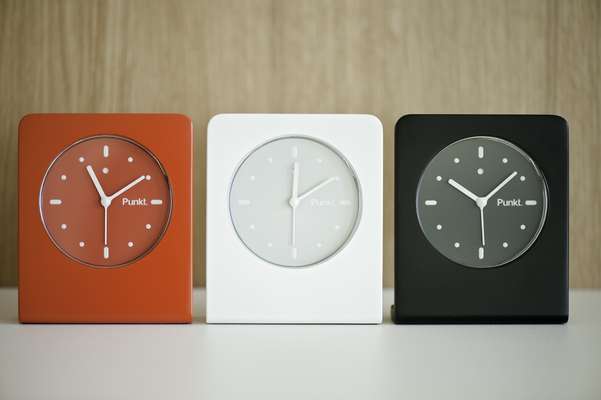 Launched in 2009 with backing from a Norwegian entrepreneur, the firm is keen to mine the appeal of well-made consumer electronics from the past. "The idea is to go back and look at when these products first came out, before the tech revolution," explains Cardarelli. Punkt's manifesto focuses on user-friendliness and stresses a return to the days of product design as practised by Dieter Rams. Gadgets have the bare minimum of dials and keys, uncomplicated commands and come in a few basic colours – in Punkt's case, the product palette is made up of matte black, off-white and Helvetica red in honour of its Alpine domicile. The company's no-fuss approach extends to its packaging – users simply go online to download manuals.
On a visit to Punkt's Lugano offices, it's clear the firm's aesthetic vision also extends to its work surroundings. The orderly space is decorated sparingly, the main attraction being the floor-to-ceiling windows that offer panoramic views of Lake Lugano and Monte Brè. Employees work under the glow of ever-practical Tolomeo lamps and enjoy Vitra office furniture by Jasper Morrison, who was enlisted by Punkt to design the company's product line.
Morrison cleverly updated the traditional phone so it now lies face up in the cradle which, despite its small size, stores an answering machine. A magnet in the handset's base, meanwhile, keeps it snugly in its station, even when mounted vertically. "With Jasper we wanted to find a way to make it very intuitive," says Cardarelli. "So you just take it [the phone] out of the box and it works – full stop."
Its simple shape, large buttons and easy-to-read screen (with its crisp font and five lines of text) ensured it had a warm reception on its debut at the Paris trade show Maison & Objet in January. In fact, the company already plans to ship 20,000 units in the first year.
Despite the positive reviews its first product has attracted, Punkt is not resting on its laurels. At April's Salone del Mobile in Milan, Morrison's clean-faced AC 01 alarm clock in aluminium will go on show. "It takes a bit from the Braun clocks of the past," explains Cardarelli. "Again, we were looking for something that served just this purpose. To set the alarm the person needs to turn the dial at the back manually." And in today's world of malfunctioning iPhone alarm apps, this low-tech approach clearly has a lot of appeal.
punktgroup.com
Why it works
1.
Research:
Prior to launch, the company carried out extensive market research, including reconstructing the history of the telephone.
2.
Clarity:
The brand's tagline "Cleverly put together" says it all. From the crisp collateral materials to the products themselves – everything is refined.
3.
Target marketing:
Punkt is marketed by word-of-mouth and sold in design stores such as London's TwentyTwentyOne.
4.
Long-term vision:
A business plan has been carefully put together with a new product launch scheduled each year until 2016.