Rethink Report / Global
Try again
Overhauling a business can go two ways: it either backfires badly – BA and Coca-Cola know how that feels – or it radically improves profits. Monocle meets 10 businesses taking the gamble and suggests 10 industries in need of a makeover.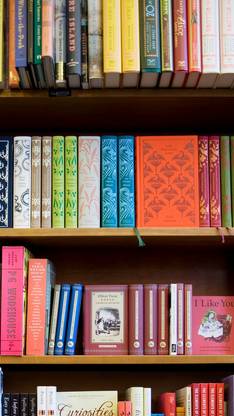 Relaunching a business can inject new life into an ailing brand, give a successful product a fresh boost or consign a bad reputation to the past. But for every successful relaunch, there are many that have fallen by the wayside: the history of business is littered with examples of great ideas in theory gone horribly wrong in practice.
From Coca-Cola's launch of New Coke, to the bizarre decision by the UK's trusty Royal Mail to rebrand as Consignia, the business rethink – if managed badly – can be a disaster. In the 1990s, British Airways chief executive Bob Ayling decided that the national carrier, long associated with the red, white and blue of the Union Jack, needed a face-lift to better represent its overseas customer base. The traditional tailfins were dropped in favour of a series of colourful "international" designs, but few understood what they had to do with BA. Even the former Tory prime minister Margaret Thatcher was famously vocal in her dislike of them. Within four years the new patterns – despite costing an estimated £60m (€71m) to install – were dropped.
The risks associated with any relaunch, no matter how big the company, are always considerable. But the rewards, when it goes well, can be impressive. Facing a massive backlash after a wave of negative publicity a few years ago, US fast food giant McDonald's quietly went about adapting its product. Across Europe, healthier options were added to the menu; a new advertising campaign was launched addressing concerns about health and the supply chain; and while the famous golden arches remained, a more muted palate, including a dark, "coffee shop" green, was adopted in store.
A successful relaunch then is about identifying a real need and doing it in a way that customers will respond to positively. Normally, that means subtle changes over a long period of time, rather than just a grand unveiling. And a bit of common sense never goes amiss.
In 2002, PricewaterhouseCoopers wanted to relaunch its consulting arm. It called in experts, chose a name and secured rights to it from a PR company, an exercise thought to cost around £75m (€88m). With great fanfare, it unveiled its new name: Monday. It believed the brand embodied the start of something fresh; everyone else saw a firm named after the most miserable day of the week. Shortly afterwards the business was sold to IBM Global Services – and Monday was never heard of again.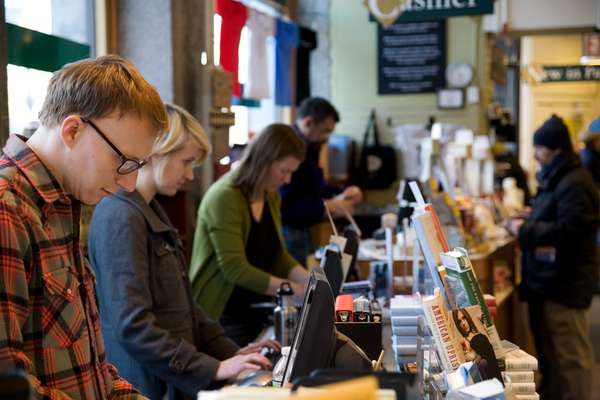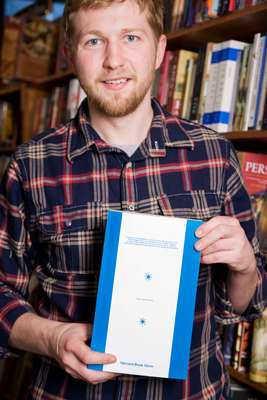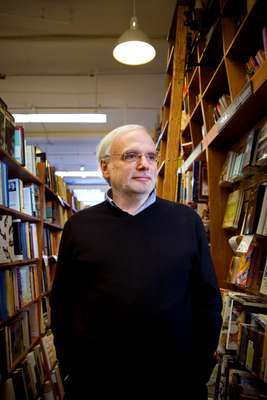 1.
Book shop
Harvard Book Store, USA
Mission: Prove that local bookshops can take on and beat internet giants
For a bookseller, $100,000 (€72,000) is a huge capital investment. But once Jeff Mayersohn and his wife bought Harvard Book Store (not to be confused with the university book shop) in 2008, having an Espresso Book Machine – which can print a single copy of a book to order in about four minutes – was an essential part of the strategy.
Mayersohn thought his new bookshop could use the machine to outwit Amazon's warehouses and what Mayersohn dismisses as the website's "20th-century distribution model".
Buyers have access to about four million public-domain works digitised by Google, but the bulk of orders are for self-published books, from student dissertations to family cookbooks. The store charges around $10 (€7) for a 200-page book. "A lot of it has particular appeal to the academic community," says Mayersohn. "If you are a philosophy professor you can get some 17th-century work that you probably couldn't have owned by yourself because copies were exceedingly rare."
Mayersohn also contracted a bike-delivery service so that buyers in the Boston area can get their orders within hours. "We will offer any book ever written. You can find it in our store or we can 'green deliver' it to you the same day," he says. "All of a sudden this is an environmentally friendly 21st-century model."
Harvard is now selling an average of 1,500 books from its Espresso machine every month.
2. Wood producer
Mattiazzi, Italy
Mission: Use decades of experience making products for other companies to launch own brand
What do you do if you're a producer in a country that's increasingly letting go of its "Made In" tag in favour of outsourcing overseas? You take matters into your own hands like Mattiazzi – a wood producer from the northern Italian town of Udine.
"We've produced chairs and parts since the 1970s for the Italians, other European and American clients – solid wood is our passion," says CEO Nevio Mattiazzi.
At Salone del Mobile in Milan last year, Mattiazzi emerged from the shadows of subcontracting and launched the Branca chair – the result of a collaboration with British designer Sam Hecht of Industrial Facility. Though one of thousands of chairs launched over the fair, Branca was widely regarded as something very unusual and special.
"With Mattiazzi, things could not be any more different to the companies I normally work with," says Hecht. "They are living and breathing their world of production – manufacturing is not at arms length. Over the years, it has kept its expertise and has had the sense to keep all facets of wood production under its own roof."
Cutting out the middle-man between designer and producer, as Mattiazzi has done, is a wise move. Provenance and quality craft have never been more important in selling luxury design and the fewer links in the chain that exist between the idea and the product the better.
Judging by the reaction at Salone – rather good.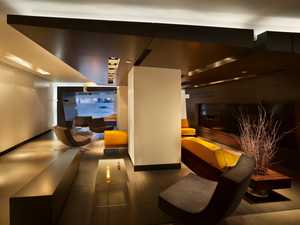 3. Hotel chain
AKA Hotels, USA
Mission: Fill the gap between budget and luxury hotels
The Philadelphia-based hospitality chain grew out of a 100-year old family property business that offered short-term rentals to keep revenue coming from underused apartments.
Now with eight properties spread between New York and Washington – and new projects planned in Beverly Hills and London – AKA is trying to bring a little charm to the booming but dour extended-stay sector, which targets business travellers looking for more than a couple of nights.
The company has refurnished its apartment-sized suites and added gyms and cultural programming, but the biggest shift is noticeable at ground level where AKA is replacing its commercial tenants with its own food-and-drink concepts. "As leases come up, we take back the property and make it into a café and lounge," says co-president Larry Korman.
Near Philadelphia's Rittenhouse Square, AKA took over a street-level bakery and ice cream parlour and is building an all-day restaurant in the space, designed by architect Edward Asfour with food from chef Bryan Sikora.
"This bad economy, incredibly, helped our ability to brand quickly because people found our pricing attractive compared to the Four Seasons or the Ritz," says Korman.
The economy is helping AKA, but there is still room for a more stylish, reasonably-priced hotel.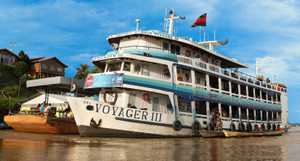 4. Bank
Bradesco, Brazil
Mission: Create Brazil's first floating bank to attract new customers in the Amazon
With Brazil's economy booming and millions of new consumers joining the middle classes, banks and businesses across South America's largest country are looking for new ways of reaching potential customers. Among the most unusual is the Amazon's Voyager III, a three-deck riverboat that has been transformed into a floating agency by the Brazilian bank Bradesco.
"It was something never seen before in the world – a floating branch," boasts Nézio Vieira, one of the Bradesco managers in São Paulo behind the Voyager III. "We are now present in 100 per cent of Brazil's municipalities." Each fortnight the boat sets off from Manaus, the capital of Amazonas state, and heads west up the Solimões River towards the remote town of Tabatinga, on the border with Colombia and Peru.
A Spanish-made satellite allows river-dwellers to access Bradesco's main server around the clock, opening bank accounts and applying for loans. The return journey normally takes around two weeks, with the Voyager III passing through 50 isolated communities in 11 municipalities.
"Before, there were cases where people would take 10 to 12 hours by boat to get to a bank. It wasn't worth it," he says. "To be able to serve these river-dwellers you need to go to them. Today the Voyager goes there."
The boat has already attracted more than 1,000 new account holders.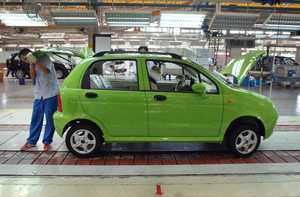 5. Car maker
Chery, China
Mission: Make China the world leader in electric cars
China has set a big goal for its car industry: by 2020, it wants to be a global leader in electric vehicle technology and have five million hybrid and electric cars on its roads.
Chery, the largest state-backed carmaker, is now seeking to reposition itself from a successful producer of low-cost minis to China's electric car king. Progress has come swiftly for the company, which only started making cars 14 years ago. Chery's first battery-powered vehicle, the Riich M1-EV, hit the market in November, with a reported top speed of 120 km/h and a single-charge driving range of 150km. The company recently completed a €365m R&D centre in Wuhu, its headquarters, which it envisions being an electric vehicle technology hub.
Since Chery is a state-owned enterprise, none of this would be possible without substantial financial support from the government. As part of its next five-year economic plan, Beijing has pledged €12.4bn to support research into electric cars, build charging stations and provide subsidies of up to €6,700 to electric car buyers.
"The government hoped to see the Chinese auto industry catch up in combustion engine models, but it's fallen way behind," says Boni Sa, an analyst with IHS Automotive in Shanghai. "So they don't want to fall too far behind with electric vehicles."
So long as government investment stays strong, Chery has a chance.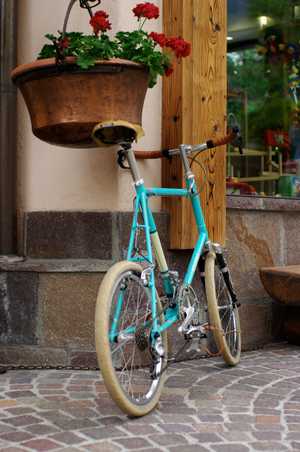 6. Bicycle manufacturer
Bruno Bike, Switzerland
Mission: Create a folding bike that's small and light but resembles a normal road bike
Designed in Switzerland, made in China, sold in Japan – Bruno Bike's nine-model range of "mini-velos" is giving office workers cause to rethink their daily commute. The cycling equivalent of a smart car, mini-velos share the style, ergonomics, riding position and components of normal road bikes – but their frames sit on smaller wheels.
Compared to most folding bikes, mini-velos are lighter and easier to carry. For the cycling purist, the mini-velo's stiffer frame yields a faster, more responsive ride. And yet, in his Klosters office, Bruno d'Arsie confesses puzzlement at why his bikes have become so fashionable. Bruno mini-velos are among the lightest by fabricating frames from chromoly, a high-carbon steel. That means they're also the most expensive, yet Bruno Bike accounts for 16 per cent of the 50,000 mini-velos sold annually in Japan, South Korea and Taiwan.
Adult frames on baby wheels suit Asian tastes but may prove too quirky for European commuters.
7. Pharmacy
Apoteket
Mission: Stay number one despite losing monopoly
When the Swedish government started preparing a deregulation of the retail pharmacy market five years ago, the state-owned monopoly Apoteket knew that it was facing a major challenge. The company started planning a renewal of its brand and operations, and when deregulation came into force last year, the new Apoteket was launched.
The company's rethink consisted of a new logo, a broader selection of products and services and a series of award-winning television, web and print commercials. "Our vision has been to not focus solely on medicines, but to talk about health in larger terms," says Eva Fernvall, the company's brand director. "We had made studies about the customers' perceptions of Apoteket and knew that we had to find something that was unique for us."
The company launched new services, among them hälsokollen, a 20-minute health check. The shop selection, which used to consist mainly of medicines, was broadened to include Apoteket's own product line and even sex toys – a move that sparked heated debate.
"It's difficult for us to be perceived as innovative, when other companies are in fact new and more exciting. So it's a challenge for us, and we still have some way to go," says Fernvall.
Sales have increased even though the company is now competing in a market with 20 other companies.
8. Coffee shop
Starbucks
Mission: Design the coffee chain's stores so that they are the right fit for each neighbourhood
London has succumbed to a local café culture where baristas rule, owners focus on making the perfect flat white and the decor is simple and individual. Such is their strength that in certain neighbourhoods the big chains are hurting.
Starbucks thinks it has a solution. It has opened a small coffee shop in London's Covent Garden that has an interior with exposed brickwork and iron girders, a communal table and shelf seats at the front of the shop that can be folded up at night. And the store follows a strict environmental brief.
Its architect, Starbucks' director of design Thom Breslin, is happy to admit that he's been to look at what his smaller rivals have been up to. "Whether you are in fashion or coffee, you look at what the independents do," he says.
Breslin has only been with the company for six months but he has been given a host of new sites from Knightsbridge to Terminal 5 at Heathrow where he can tweak the Starbucks look and feel. Breslin uses lots of buzz phrases, talking about emotional connection, the "third space" and "transumers". But while being a Starbucks loyalist, it's clear he knows the challenges the brand faces. The firm is also freshening its look with new mugs and a new corporate identity. And, yes, it now sells flat whites in the UK.
Starbucks will never be the place for those who drink in independents. But this will work for its audience.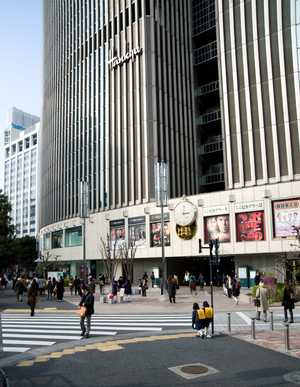 9. Department stores
Hankyu, Japan
Mission: Rethink the way department stores work and outsmart the competition, by focusing on men
Ailing Japanese department store chains are pulling out all the stops to find new customers, freshening their stores and targeting under-served niches. Now the Hankyu department store in Tokyo's Yurakucho district is about to be reborn as a men's fashion store. The Yurakucho Hankyu department store opened in 1984 and was doing brisk business in women's fashion until 2007. Recently, however, the number of women's shops in this neighbourhood has multiplied and Hankyu has struggled to compete.
So Hankyu decided it was time for a rethink and a new focus on a neglected audience: men. Nobuyuki Hizume, a consultant at the Nomura Research Institute, thinks a men's store is the right direction: "In Tokyo, there is only Isetan in Shinjuku [that focuses on men], so Hankyu might attract male customers from the east side of Tokyo and Chiba."
With more hotels opening in the Marunouchi district and Tokyo Station's overhaul nearing completion, Hankyu's male fashion focus will appeal to all those international businessmen looking for new blazers (they should make sure they buy a few western sizes), accessories and commuting salarymen in need of a new tote or umbrella.
With all the Chinese traffic in Ginza, Hankyu could be on to a winner.
10. Convenience store
7-Eleven, Japan
vMission: Turning Japan greener while keeping the neon light burning
With their artificial lighting glaring from every street corner 24 hours a day, Japan's convenience stores are not renowned for their eco-credentials.
7-Eleven, however, is determined to change this. The chain of 12,000-plus stores has unveiled its eco konbini concept with the intention of creating a new generation of environmentally aware convenience stores.
From solar panels on the roof to energy saving air conditioners, a raft of green initiatives not previously associated with the average convenience store are now being implemented.
A prototype store has opened in Kyoto. The logo may be familiar but behind the scenes the shop has undergone a green makeover. Among its eco-credentials are light- reflecting floors and sensor-adjusted LEDs, all designed to reduce the stores carbon footprint.
The new eco stores use 30 per cent less electricity than more conventional counterparts.
7-Eleven may hit its targets, but Japan still has one of the largest carbon footprints in the world.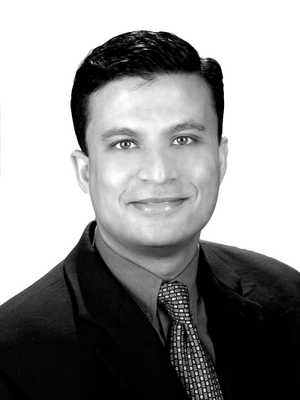 Amitav Chakravarti
Stern School of Business, New York University
How can bosses ensure everyone in the company backs a rebranding strategy?
There will be people in the organisation who don't buy in to the new vision. But it's critical that at least the majority do. Otherwise you could be in the situation of US car maker Saturn – dealers were heavily discounting their cars while nationally they were advertising "no price haggling".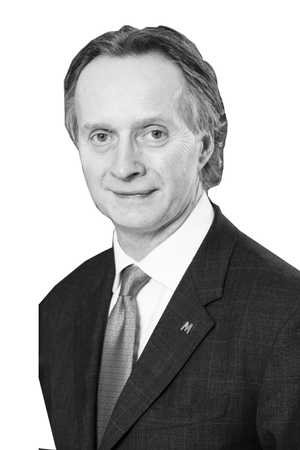 Anthony Thomson
Chairman and co-founder, Metro Bank
How has banking changed its practices?
Banks always opened from 09.00 to 16.00, Monday to Friday. Now it's longer hours.
What advice would you have for businesses in traditional sectors?
Always put the customer at the centre of everything that you do. Find examples of great customer service and look at how you can apply them to your business model.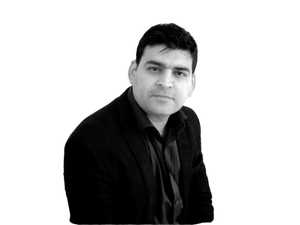 Dr Vishal Talwar
Managerial Economics and Strategy Group, LSE
Is rebranding all about increasing sales?
If it is seen that way, the organisation risks portraying a confused image.
­­­How do the rules differ for mass market versus niche market businesses?
The rules don't necessarily differ but the scope and the risks involved vary. For a mass-market brand, the magnitude, costs and risks involved may be much higher.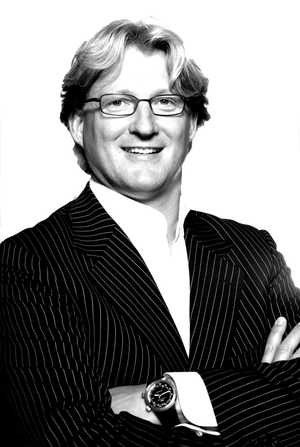 Frans Otten
Founder, Lemnis Lighting
How did your company rethink the way your industry operates?
Businesses need to rethink what their real product is. Lemnis realised that its business was not to sell light bulbs but to sell light. In the past, other big businesses such as passenger shipping or photographic companies were too slow to realise that they were selling travel instead of boat tickets or images instead of film.