Life after Nokia / Helsinki
Bright young Finns
As Nokia takes part of its software development abroad, a new generation of Finnish entrepreneurs is waiting to fill the gap – as long as they get the chance.
The news hit Finland on a cold February afternoon. Nokia, the pride and pillar of the country's economy, would join forces with Microsoft and abandon its Symbian operating system. To many Finns, the word Symbian probably didn't mean much, but with the help of doomsday headlines and shocked statements from trade union leaders, they soon understood what was at stake. Nokia was moving most of its software development abroad, leaving as many as 5,000 Finnish engineers out of work. In a country of five million people that's a big figure.
Nokia's importance to Finland cannot be judged by jobs alone. The rise of Nokia in the 1990s, as it switched its focus to mobile phones, coincided with Finland's economic recovery. Nokia spearheaded the global telecommunications boom and became the world leader in its field. The phenomenal growth of the information and communication technology industry was a major factor in bringing Finland back to life.
"The company counts for 1.6 per cent of our GDP and generates just under €1bn in tax revenue but mentally, its ­significance is much bigger than that," says Mauri Pekkarinen, Finland's minister of economic affairs. "It starts with self-confidence and ends in indirect consequences for subcontractors. Nokia is the symbol of Finland's modern technology-driven rise." As Nokia's influence begins to wane, a new generation of technology companies is hoping to fill the gap.
A decade ago, if you were a young engineering or business student in Finland, your professional goal was probably to work for a big conglomerate — preferably Nokia or maybe one of the big banks. Visit the Aalto University campus in Otaniemi today, and you will find a different mindset. The university, which was created last year by combining Helsinki's School of Economics, University of Technology and University of Art and Design, is the home of Aalto Entrepreneurship Society, an organisation founded in 2008 and run by students and start ups. Defining its goal as "helping students and researchers create world-changing startups from Finland and Northern Europe", Aalto ES is a good example of where Finland's future lies. Everyone here has a company or a business idea and would love nothing more than to embark on an insecure career as an entrepreneur.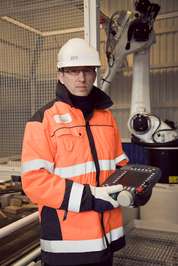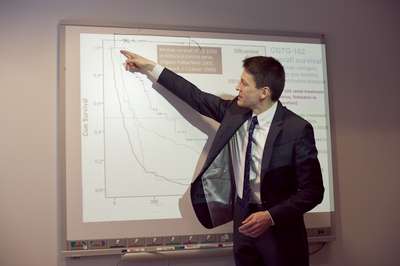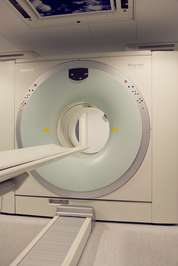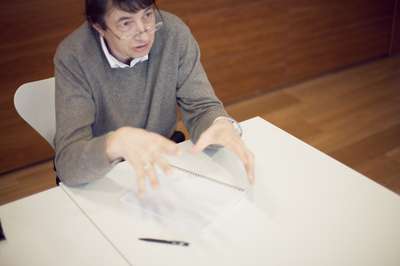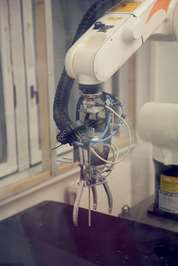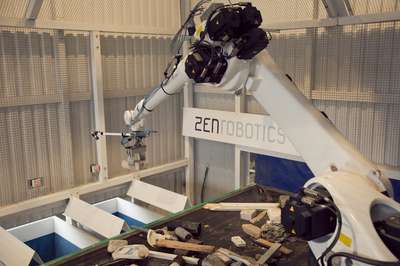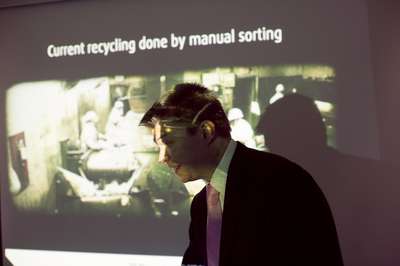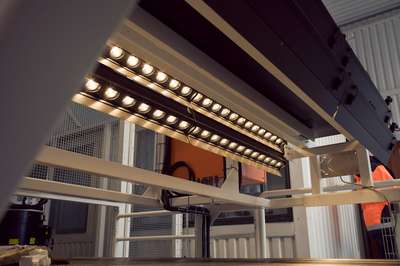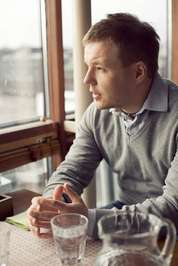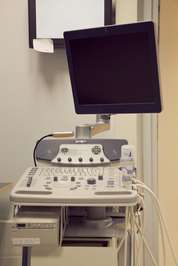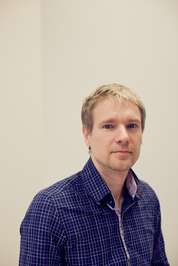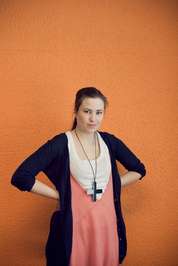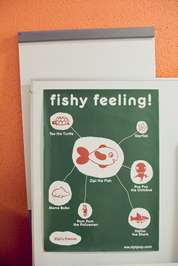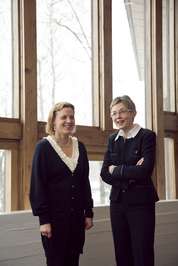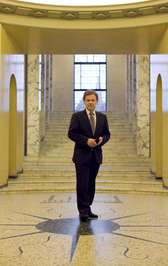 "The Finnish culture has not been a good one for people who want to build up an international company," says Mikko Kuusi, the society's chairman. "We lack role models, and neither failures nor successes are allowed. Aalto ES wants to be a support and a network for people with business ideas. Our goal is that in 20 years, this area will be something like the US's Silicon Valley. We will have both the investors and the emerging companies here."
In Finland, entrepreneurs have traditionally been perceived as a bit crazy, and failure has often been seen as a permanent state of affairs: fail once, and you're a loser for a lifetime. Attitudes are starting to change, and even the role models have started to appear.
The Finnish technology startup scene has wind beneath its wings and the gaming industry is especially buoyant. In March, Rovio, the creator of the mobile phone game Angry Birds, secured €30m from international investors. Another game developer, Rocket Pack, was sold to Disney for an undisclosed sum, while Grey Area, developer of the popular Shadow Cities game, raised €1.9m from investors in February.
"We are now seeing results from the past two years of work. The period starting from last summer has been a golden age for Finnish startups," says Antti Vilpponen, the founder of the technology website Arctic Startup. "There is a lot of interest from abroad and Finnish companies have been pulling in big sums of venture capital."
While games might represent the simpler end of the Finnish technology ­industry – Angry Birds consists of sling-shotting orange birds at small green pigs – biotechnology and clean technology represent the other end. The science and research conducted at Finnish universities has long been impressive, but the problem has been in translating the results into business. "We have invested lots of money in the first 'end' of innovations, meaning education. Now, we need to focus on commercialising our knowledge potential," admits Pekkarinen.
The government has recently taken steps to do just that. In 2009, the Finnish Ministry of Employment and Economy launched the Vigo programme, which is designed to help startups with international potential to reach a global market. The programme aims to bridge the gap between early-stage technology firms and international venture funding. In just over a year, it has invested €25m in 30 startups. Yet among Finland's young entrepreneurs there is a sense of frustration about the country's unsupportive culture. Many entrepreneurs share Kuusi's dream of creating a "European Silicon Valley" around Helsinki – and believe that it could happen sooner than in 20 years' time. But Vilpponen feels that the ambition would require tax incentives to facilitate international investments and startup development.
"Wherever that cluster of growth companies is formed, it will stay there for a long time," he says. "It's not unthinkable that it would be here; we're close to Russia, our buying power is good and the wages are low compared with, for instance, the US. But Finland needs to make it easier to invest in and start companies."
Minister Pekkarinen points out that some of Nokia's development work could stay in Finland. But he agrees that it's time to look forward, and he does so with confidence. "You always have to be worried when society is facing a big structural change, and this is the biggest one we have had in the new technology industry," he says. "But you have to remember that it means new opportunities, too."
Every year, 900 million tonnes of construction and demolition waste is created in the US and the EU alone. That gives you some idea of the potential for ZenRobotics' invention: an intelligent robot that can sort this waste.
Currently, most waste is sorted manually, burned or simply dumped. With the ZenRobotics Recycler, humans can be freed from the dangerous work of sorting pieces of glass, metals, plastics and wood. What makes it stand out from other industrial robots, used to build cars, for instance, is its ability to recognise different materials and grab irregular shapes.
"There is a need for this in the market," says CEO Jaakko Särelä. "Currently, the waste industry is using 19th-century technology, and the pressure to find new innovations is huge."
The brains behind ZenRobotics include co-founders Harri Valpola – who has been researching artificial intelligence for 20 years and has a PhD in machine learning – and Tuomas Lukka, who became Finland's youngest doctor when he received his PhD in quantum chemistry at the age of 20. Extra staff have recently been hired from Nokia.
Established in 2007, the biotech company Oncos Therapeutics develops cancer therapies based on oncolytic viruses. Oncos's team of scientists are developing viruses that attack the cancer tumor from the inside. So far, 220 late-stage cancer patients have been treated and full clinical trials for the treatment will start later this year. "In many cases, we have been able to stop disease progression," says CEO and co-founder, Pekka Simula.
Microtask takes big jobs and divides them into small ones, distributed to people all over the world. The firm employs people mainly in Asia, and everybody works over the internet.
"We want to create jobs for people in developing countries. This way, they can do pleasant work when it suits them," says co-founder Harri Holopainen. Sometimes the work can be done by volunteers, as in the project with Finland's National Library. Thousands around the country are helping digitise the library's archive and volunteers have so far performed more than 2.3m "microtasks".
Helene Auramo is just 28 years old but already a seasoned entrepreneur. The social media consultancy she runs together with Richard von Kaufmann was founded in 2007, and now has some of Finland's biggest firms on its client list. Last year, Zipipop was named the most promising startup in Finland by the IT magazine Tietoviikko.
Auramo realised early on that companies would need help with their exposure in social media. "There just isn't enough knowledge about these things, and many firms don't know how to form a broader strategy," she says.
Auramo is enthusiastic about Finland's future as a start up community. "There's a lot of people here who want to change the world, and you have a better chance of doing it through your own company."
Veera Mustonen and Marjo Hinkkala set up their consultancy in December last year. Both have long careers behind them at Nokia; now they help companies work better and more efficiently in virtual teams.
The consultancy is at a development stage within Protomo, an "innovation apparatus" at the Aalto University. The first pilot projects are just starting. "I had thought of leaving Nokia for a long time, and when this turmoil started to happen, it felt like a suitable time," says Mustonen.
"Starting your own business is a dream for many people at Nokia." Hinkkala agrees. "The best thing Nokia can do for Finland is to free engineers. That could speed up the process of getting new innovations out," she says.