Culture / Global
Culture
Briefing
A round of the best books, films and music.
The nomenclature of war
Odyssey what? When it comes to choosing a label for military operations, what's in a name?By Robert Bound
"Odyssey Dawn" it is, then. If you listen to the political rhetoric about Libya you'll hear that "no one wants another Iraq". Sure, no one wants a 12-year no-fly zone followed by a war, a country split between tribal and religious difference and a simmering feeling that things might have been better under the rule of a luxuriantly moustachioed despot, after all. But you'd never know that from the names of the military operations.
In Iraq, Allied forces mustered and attacked under operational names that spelt out geographical and political reductivism and aggression: Desert Shield, Desert Storm, Desert Strike. OK, there's quite a bit of sand in the Gulf, but come on. Bombs have been dropped on Tripoli under the name of Odyssey Dawn, a weird and wonderful name, which, you might think, imagines the Western military powers' role as quasi-mystical figures, travelling healers intent on quelling local trouble with wisdom, crystals and arcane ritual. Of course, that's not really true: if the US, the UK and France see themselves as the Magi, they're Magi with might, muscle and mid-to-long range military capability. And no camels.
These flamboyant names are mainly an American problem. While RAF Tornados patrol for operation Ellamy (a code name chosen at random by a computer program) and ALA Mirages fly for operation Harmattan (named after a dusty west African wind), USAF jets are consigned to flying around for a mission that sounds like a dodgy science-fantasy novel, a role-play computer game, or an English prog rock band. Or a fearsomely potent aftershave with a vaguely racist and sexist ad campaign: "Odyssey Dawn is for the explorer, the adventurer, for the man who's not afraid to show her that deep down he's a savage."
In fact, the US military chooses operational names within specific guidelines. According to its spokesman, names should not "express a degree of hostility" or be "offensive to good taste or derogatory to a particular group, sect, or creed". Due to both external criticism and self-restraint, the military has weaned itself off the aggressive, the bullying and the triumphalist. In short, since Operation Killer in the Korean war, Operation Masher in Vietnam and the 1983 invasion of Grenada ("Urgent Fury"), the American military has, at least outwardly, untied its bloodstained bandana and stopped pretending to be John Rambo.
A serious point lies behind the silly titles. A population's belief in the wisdom of regime change, a foreign power's protection of them, and the safeguarding of democracy are achieved by winning "hearts and minds" more than unleashing "shock and awe". Naming a mission Smash The Moustache will only guarantee crowds take to the streets, burning the invader's flag. And it makes a terrible name for an aftershave.
---
Despite the title The art of the idea (and how it can change your life) this book is about more than just ideas or art. Written by John Hunt (worldwide creative director of TBWA advertising agency), illustrated with paintings by South African artist Sam Nhlengethwa and with chapters like "never put lipstick on a pig", this insightful, witty book will be an inspiration for creatives and wannabes.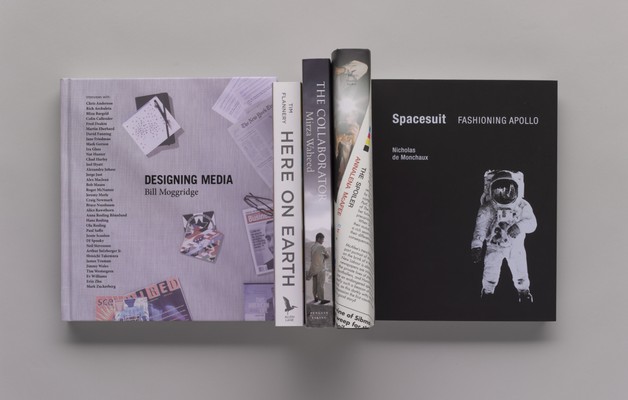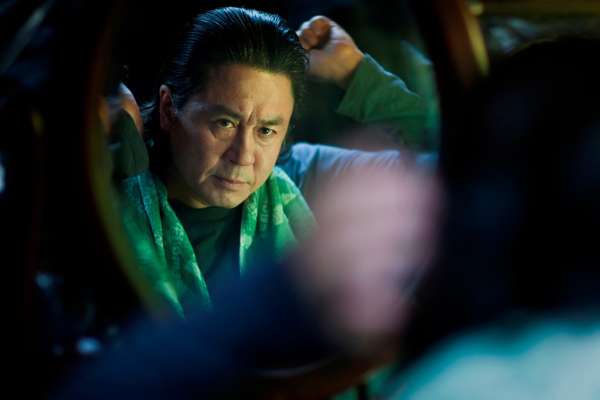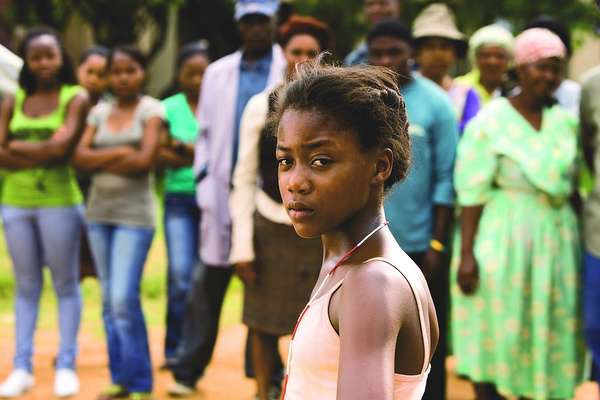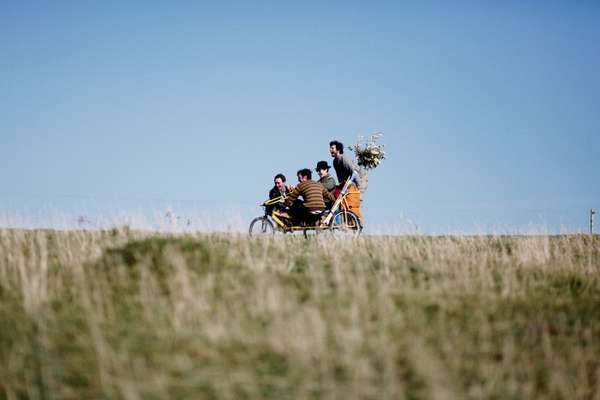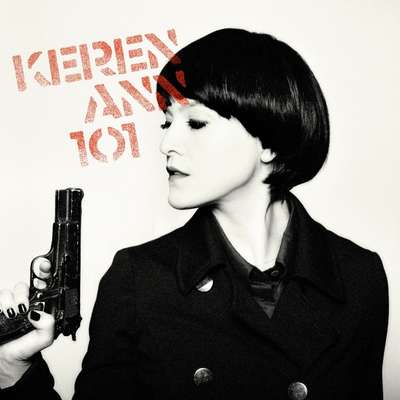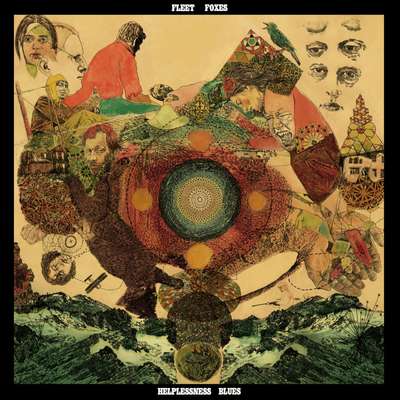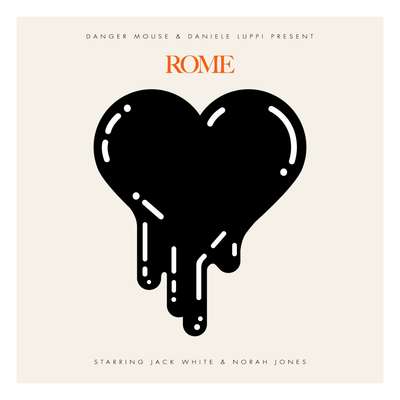 ---
Design
Designing Media
Bill Moggridge
Bill Moggridge, designer of the first laptop computer, examines the discrepancies between pre- and post-digital media. Tackling every aspect, from print to internet, he offers both admiration and criticism through a seamless series of interviews with innovators in media, including Ira Glass, host of This American Life.
---
Natural history
Here on Earth
Tim Flannery
To explain the world and our place in it is no mean feat for such a slim volume. But it's a task that Tim Flannery tackles excellently and in lucid prose, presenting the big ideas about life on earth – from Charles Darwin's first intimations of evolution to James Lovelock's esoteric Gaia theory. Flannery also shows that, while the earth's ecosystems are often very fragile, sustainability is viable.
---
Fiction
The Collaborator
Mirza Waheed
Leaving their homes in the borderlands of India-controlled Kashmir, a group of young men slips over the frontier to train as militants in the ongoing insurgency. Only one of them stays behind in the depopulated town of Nowgam, identifying mouldering corpses for an alcoholic army captain, half-expecting to see a familiar face amid the slaughter. Waheed's debut novel is a nightmarish invocation of a sublime landscape that has been stained by intractable violence.
---
Fiction
The Spoiler
Annalena McAfee
It's 1997, and we're a heartbeat away from New Labour's electoral triumph. A celeb-obsessed freelancer is given the task, by one of London's most respected broadsheets, of interviewing a veteran reporter. But what seems like a straightforward assignment soon unravels into a fascinating interrogation of truth, privacy and the future of the media in an uncertain age.
---
Design history
Spacesuit, Fashioning Apollo
Nicholas de Monchaux
De Monchaux, an architecture professor, shares his curious voyage into the world of space technology and design. The narrative ascertains that the 21-layer Playtex spacesuit worn by Armstrong and Aldrin when they first walked on the moon in 1969 influenced the history of popular culture, fashion and politics. A clever way to blend NASA's achievements with Christian Dior's "New Look".
---
Three more literary shortcuts:
Last Man in Tower
Aravind Adiga
In his second novel, Adiga revisits the themes of The White Tiger through the prism of ultra-rich property developers.
Whatever
Michel Houellebecq
A novel describing the miserable existence of a middle aged computer programmer.
The Asylum
Leah McGrath Goodman
Breaking the grip of the Middle Eastern oil cartels, only to drive prices to record highs.
---
Drama
Life, Above All
Director: Oliver Schmitz
An astonishing portrayal of a young girl's bravery, Life, Above All sensitively captures the human response to the Aids pandemic in all its complexity. The film features extraordinary performances from its two young stars – first-time actresses from the rural South African village used as a location. A heartrending yet ultimately triumphant film.
---
Thriller
I Saw the Devil
Director: Kim Jee-woon
The latest from Jee-woon takes Asian psychological horror to another dimension. Lee Byung-hun acts out the bloody demise of a secret agent whose vengeance for his beloved fiancée's psychopathic killer leads to an unstoppable letting of gore and barbarity. Set against the innocuous Seoul suburbs, tense, obscene and sometimes unwatchable, this film is yet more proof that they do things differently in Korea.
---
Drama
Love Like Poison
Director: Katell Quillévéré
Beautifully written and executed by newcomer Quillévéré, Love Like Poison centres on the 14-year-old Anna, who comes home from boarding school and is about to be confirmed in the Catholic church. Roaming between middle-class religious convictions and teenage sexuality, this tender coming-of-age story features subtle sensuality, stirring Breton landscapes and a rather surprising Radiohead cover: the French know how to deliver.
---
Drama
Third Star
Director: Hattie Dalton
Bafta-winning short-film maker Dalton's feature debut takes us on the road to self-discovery, friendships and goodbyes. Suffering from a terminal illness, twenty-something James invites his three best buddies on a trip to Barafundle Bay in Wales, where tensions surface, old fights are picked up and emotional revelations are made. The austere beauty of the Welsh coastline falls right into place as a counterpoint to the melodramatic script.
---
Some people listen only to debut albums: "Before they get all lazy and coked-up," they say. Cults makes you see why – full of ideas, urgency, hunger and enthusiasm to include every gem and nugget, every 4am bedside scribble, to define themselves against the crowd. What a stunning collision of girl-group, doo-wop, Motown, garage-band, hula-pop and Brooklyn-fuzz this is.
---
Folk
Helplessness Blues
Fleet Foxes
The revolutionary regression of Fleet Foxes' debut was always going to be a hard act to follow. Thankfully, Robin Pecknold's ear for teasing a riff and a harmony out of simple chords and scales is undimmed by hero status, touring and selling a million. Helplessness Blues is another set of disarmingly beautiful songs seemingly pulled out of the ether.
---
Rock
Rome
Danger Mouse & Daniele Luppi
The mash-up superman hangs with the Italian maestro of film composition in LA and a five-year transatlantic musical romance blossoms into this lopsided gem that imagines the soundtracking to a spaghetti western in which Jack White and Norah Jones trade drama and sultriness, and a dusty mistral chases tumbleweed down Main Street.
---
More smart art from the French-Israeli chanteuse (see Q&A), but it's catchy, too, and lasting, bearably conceptual and ear-hoggingly addictive. 101's a mix of pop-ish stuff: head-nodding synth-pop, folk-flecked torchiness, rhythm'n'blues with an arched eyebrow. She persuades that art-pop is just as catchy as pop…but with a black-and-white cover-shot, bien sûr. Lovely.
How and where did you make the record?
I had a few songs ready, but I often start from scratch when I'm in the studio, so many of the songs were just ideas. I recorded a bit in Paris, Tel-Aviv, New York and Reykjavik: wherever other projects took me.
Does each of those places leave its mark on the sound or lyrics?
I think a specific room can be heard in a recording, you may recognise the high ceilings of one studio, the walls of the other… It's all in there, at least I feel it.
Do you write as you record or is it all done in your head and ready to go?
Both. Some songs require hours with just a guitar or piano, others get built while producing. "My name is Trouble" took 15 minutes to write with just a guitar, but producing it was the constructive, fun part.
What kicks off the writing process? Are you disciplined or a dilettante?
I need to be able to write at all times. This morning I flew in from New York to Paris and had to go directly to the studio to write and produce a song.
Nice look on the cover. What's going on with the gun?
Thanks! I wanted a strong image that could be both a gangster and a poet. Writing gives me the freedom to find an aesthetic aspect to certain objects that don't seem appealing.