Fashion / Global
Fashion
Briefing
Collaborations, new lines, designers and retailers.
National treasure
Solomeo [BRUNO CUCINELLI]
During the creation of his latest spring/summer collection, cashmere designer Brunello Cucinelli was inspired by the 19th-century lyrical voices of Italy's Unification. From company headquarters in the hilltop village of Solomeo, Cucinelli interpreted the vernacular of the Italian national consciousness in his collection's exquisite craftsmanship, vibrant colours and lightweight, aged fabrics. Cashmere sweaters are blended with silk for breathability, jackets are treated to reduce rigidity and cotton gabardine trousers will retain their shape even with frequent wear.
brunellocucinelli.it
Floaty feeling
Paris [VERONIQUE LEROY]
Véronique Leroy launched her first collection in 1991 and is known for her ongoing collaborations with Maison Léonard and Belgian knit brand MUS. For the spring/summer line the Belgium-born designer offers stripped-down silhouettes, roomy skirts and oversized tops in linen, jute and sheer woven tweed.
veroniqueleroy.com
Dandy man
Arnhem [SJAAK HULLEKES]
Dutch designer Sjaak Hullekes launched his menswear label in 2008 after working for the likes of Alexander van Slobbe, Christophe Molet and Tommy Hilfiger. Made in Belgium and the Netherlands, with handmade finishings, the garments from the dandy-esque spring/summer collection are now available throughout Japan and the Netherlands.
sjaakhullekes.blogspot.com
Get the message
Zürich [FREITAG]
Known for its bags made from lorry tarpaulins (and favoured by bike couriers around the world), Freitag has now released a collection of 16 designs called Reference. Inspired by old bags used by messengers on horseback, this style comes in three colours. With the new elegant shapes Freitag is set to attract a fresh clientele.
freitag.ch
It's a wrap
London [JANE CARR]
Jane Carr's debut men's scarf collection comes as a long-awaited addition to her women's accessories brand set-up in 2005. Introduced at Pitti Uomo, the line offers wraps, pocket squares, neckerchiefs and traditional styles in silk, modal and wool – all inspired by all-time favourite rebel James Dean.
jane-carr.com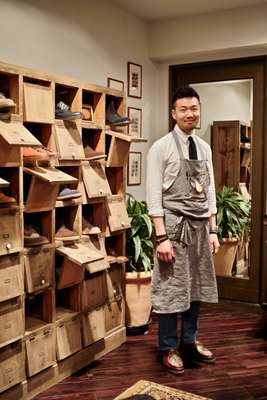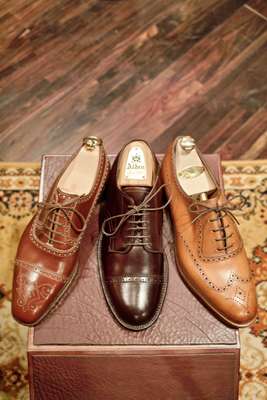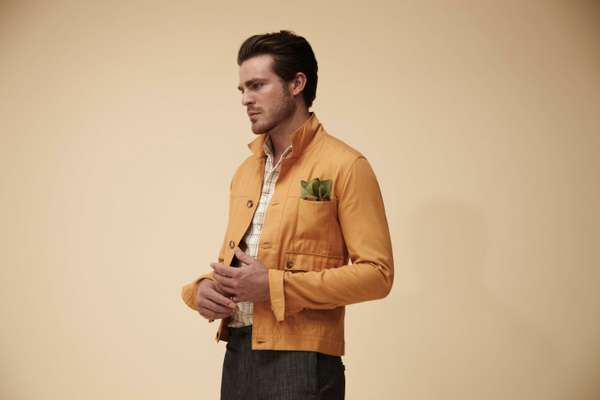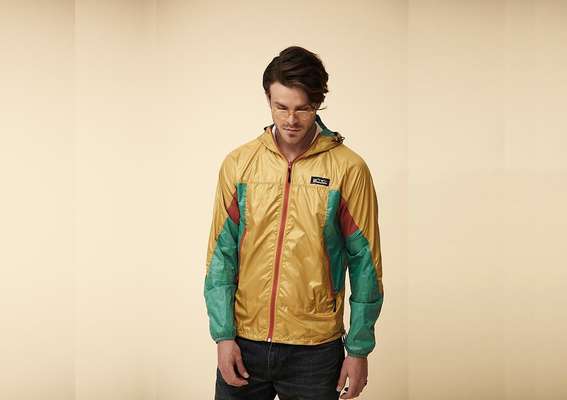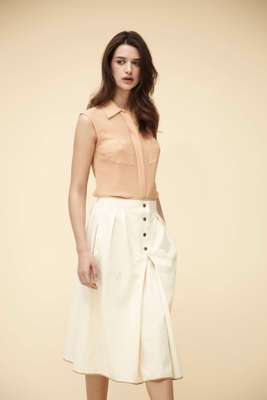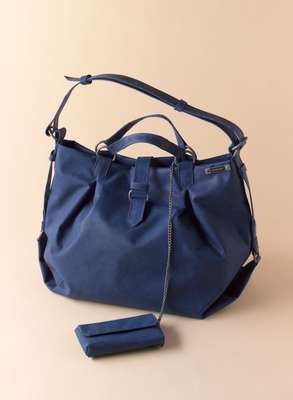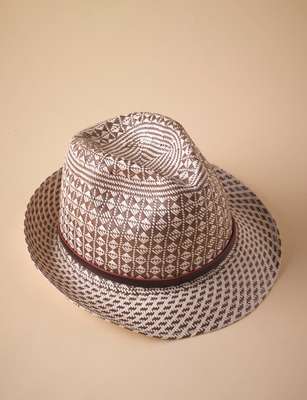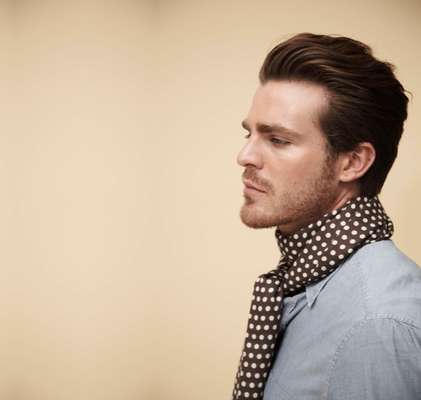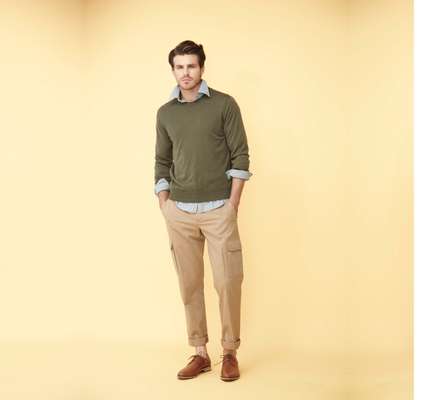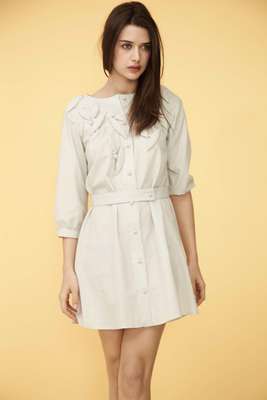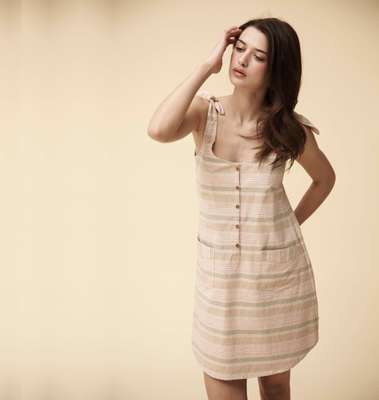 Pretty in pinafores
Brooklyn [FISCHER]
The setting for Fischer Clothing's spring campaign – clapboard cottages and wispy meadows – is a charming projection of designer Kristina Angelozzi's vision for her latest line. Made in the US, the collection offers a spring wardrobe comprised of relaxed, delicate dresses and bowed blouses. Angelozzi launched Fischer two years ago.
fischerclothing.com
Natural beauty
London [COLENIMO]
The inspiration for this Colenimo dress came from a photo taken in 1928 by Edward Steichen. "We were interested in the freedom of these elegant ladies out in nature in the summer. We wanted to incorporate this, hence the leaves and berries on this dress," says founder Aya Nakagawa. Each hand-stitched piece is made from men's striped shirt fabric.
colenimo.com
Dream coat
Seattle [MANASTASH]
Perfect for springtime adventures, this windproof and water-repellent Pertex Compact Parka II by Manastash is made of a high-performance material that's tightly woven to trap heat without adding weight. Formed in Seattle in 1994, the company now designs its jackets in Japan and, with a focus on sustainability, it uses recycled yarn to produce its fabrics.
mno.se
Heads above
Signa [RAFFAELLO BETTINI]
Based in the small town of Signa, west of Florence, Raffaello Bettini and Primo Papini started making hats by hand in 1938. Less than a decade later, the Raffaello Bettini brand was being exported through Europe, as well as to the US, and included gloves and scarves in addition to their traditional Florentine straw hat like this one from the spring collection.
bettinifirenze.com
SHOPPING GUIDE - Head to toe
Seoul [MSK AND UNIPAIR]
Monocle drops in on two of the city's unique retail spots.
Unipair: Taemin Han and Wonsik Kang know how serious Seoulites are about their shoes. Their new Unipair shop in Sinsa-dong is "the real men's shoe world", says the firm's Jaeyoung Kang. Tricker's, Edward Green and Paraboot as well as Unipair's own label are stocked. Staff measure customers' feet and Japanese cobblers Resh are on hand inside.
unipair.com
MSK shop: On the sixth floor of a small office building in Seoul's Gangnam-gu district is MSK shop, owned by business graduate Sooki Min. The intimate showroom stocks seven Korean brands including Fitbow outerwear and Spectator shirts alongside eight international brands. He has plans to venture into online sales and open a second store.
mskshop.net
Masculine edge
Bielefeld [WINDSOR]
Founded over a century ago in Bielefeld, one of Germany's historic textile-producing towns, Windsor was one of the first to bring high-quality, tailored menswear to the German market. In 1977, the brand launched its first women's line. "One of our favourite pieces from the spring collection is this linen trench coat, paired with a men's-style waistcoat in denim and a front pleated cropped pant," says Frank Wojczewski, who heads Windsor's womenswear. With stores across Europe, and having opened three new shops in China last autumn, Windsor has released a coffee table book celebrating the brand's identity.
windsor.ch
Q&A - Victor Aviles
Strategic business unit manager, PF Flyers
Boston
This spring sees the first partnership between PF Flyers, the American shoe company founded in 1937 and New York City's Freemans Sporting Club.
How did the collaboration start?
Once PF Flyers was stocked at the FSC boutique, it was a natural progression for the two brands to partner up since we are united in pursuing a classic American style.
What is special about the two archival shoe styles?
FSC began as a group of friends who often organised trips to camp, fish and enjoy nature. Hence the Taghkanic shoe is named after the New York lakefront destination while the Mohonk refers to a spot in the Appalachian Mountains. They were both derived from the PF Flyers' 1949 catalogue.