Balmond Studio / London
Fresh start
Setting up shop on your own after three decades at a leading engineering firm is a huge leap of faith. But for Cecil Balmond, who runs a nascent design company with his daughter, it seemed like the logical step.
Arup is a world-leading engineering firm with over 10,000 staff spread across more than 30 countries and more than half a century of history. Six-month-old Balmond Studio, on the other hand, has 17 staff based in a unit in the east London borough of Hackney.
The two companies may seem worlds apart. But Balmond's founder is Sri Lankan-born engineer, architect and businessman Cecil Balmond. In his sixties he made the alarming yet enviable decision to leave his comfortable job as deputy chairman at Arup and go it alone, ending a 36-year stint at a single firm.
Balmond is not entirely alone in this new venture. He is partnered by daughter Sarah Gormley (née Balmond), former design editor at Monocle (yes, we like to keep it in the family too). As director of Balmond Studio, Gormley is responsible for running the office, developing new business and evolving the Balmond brand. Her brother John, meanwhile, runs Palagama Beach, a Sri Lankan resort designed and owned by the studio.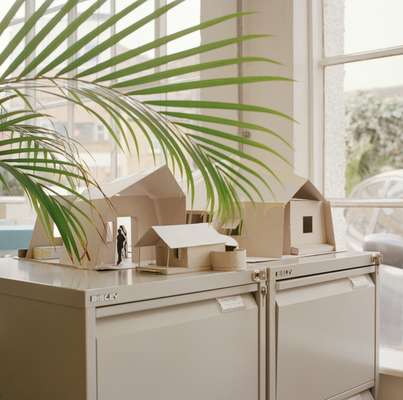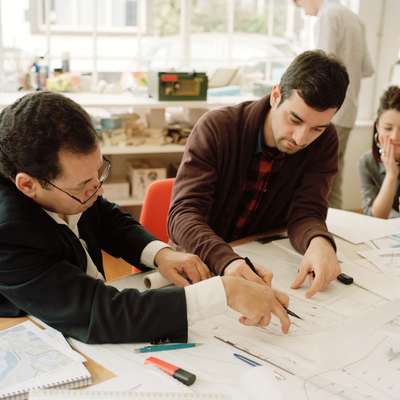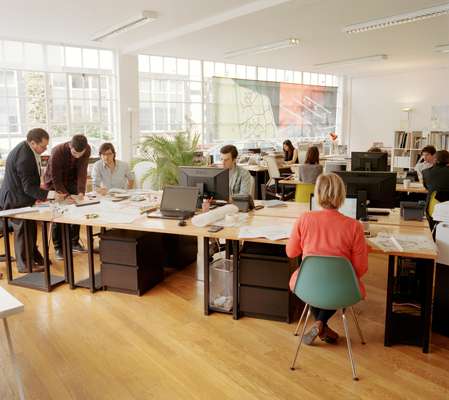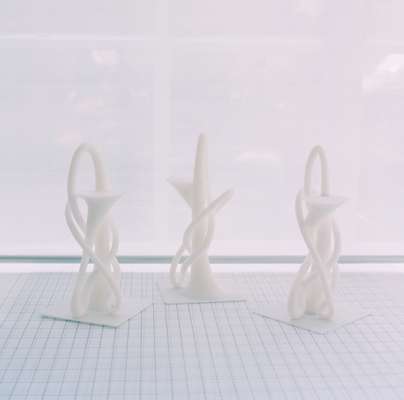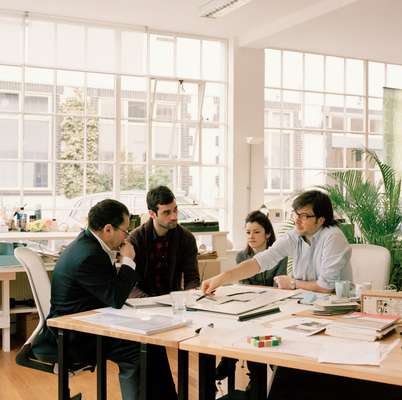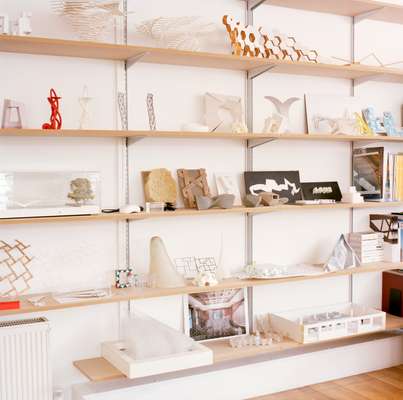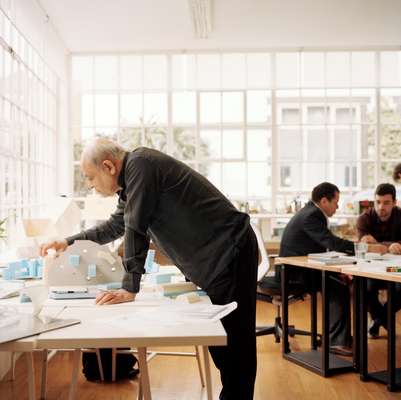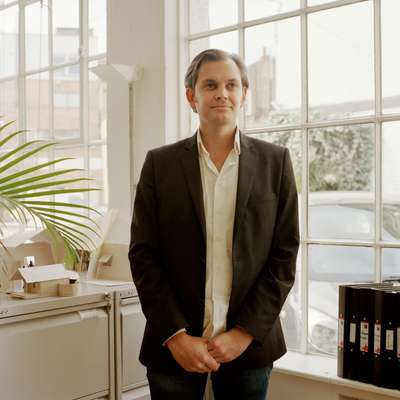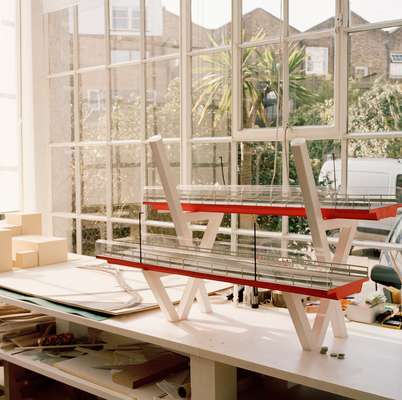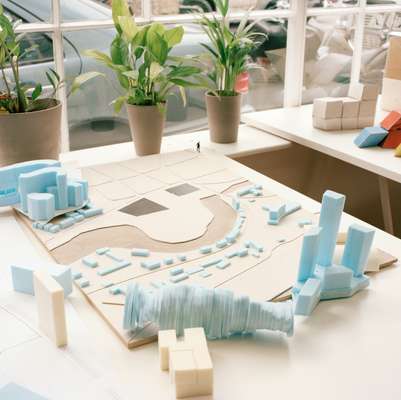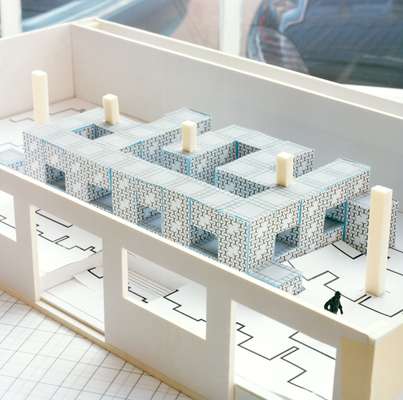 Despite Balmond's roots, the venture is no boutique engineering spin-off. Rather, it's an independent evolution of his design work at Arup. As founder of its high-profile and much-hallowed AGU (Advanced Geometry Unit), Balmond was involved in all manner of artistic and design projects, collaborating with Rem Koolhaas, Daniel Libeskind and Anish Kapoor among others. In fact, the one Arup scheme he is still involved with is Kapoor's Orbit super-sculpture, being constructed for next year's London Olympics.
The themes underpinning AGU were about "using rigorous ideas around geometry to develop a new kind of form", Balmond says. "It's a way of thinking about how to grow something from very abstract ideas." He brings to our table a collection of ABS (strong plastic) models of seemingly organic or random shapes, which have been created with "emergent form" computer modelling. "My research into emergent form is leading to this art," he says, adding that because the computer modelling is scaleless, it could as easily be applied to a brooch as a space station.
It is no surprise that Balmond loves theory – he picked up the first RIBA Charles Jencks Award for Theory in Practice in 2003. And while the theory may be lost on some of us, it intrigued museum directors enough to host exhibitions of his artwork at Louisiana Museum of Modern Art in Denmark and Tokyo's Opera City Art Gallery, among others, while at AGU.0
Gormley sees this deep thinking as Balmond Studio's raison d'être: "I want to take Cecil's designs in a different direction and apply them to other products." Balmond echoes this, saying: "The truth is we don't have a plan, but we have an ambition – to build our brand in different areas of scale and function."
Interestingly, most of the 11 projects on the go and 12 in the pipeline are from new contacts, suggesting "people wanted to work with Cecil but wouldn't have approached him at Arup," Gormley says. Ongoing schemes include a $400m (€284m) mixed-use building project in Southeast Asia, artwork for a US college and stackable modular housing concepts.
If the mixed-use development moves to the next stage – and if they win a competition to create a 1.3km viaduct to take vehicles from Milan's city centre to its 2015 Expo site – then Balmond's plans to stay small will have to change. So far, he's attracted a dozen or so young architects from countries including Germany, Lithuania, Italy, Greece, Turkey and Hungary – but no one from Arup. "I wanted a clean break," he says of AGU, which since his departure has been absorbed back into Arup.
Even if Balmond Studio grows, it will remain a tight team with a softly spoken, charismatic leader. And according to the UK's RIBA, there is an appetite among architects for this sort of set-up. Its recent report, entitled "The Future For Architects?", concluded that the future was bleak for conventional architecture firms, while interdisciplinary, creative and strategic businesses had more potential to thrive. What's more, the report suggested that having a real difference will become a key factor to businesses. "The culture of practice is becoming increasingly important – enabling distinctiveness and diversity in a climate of homogeneity," the report goes on to say.
This chimes with the studio's ethos and it was set up with this in mind. As Balmond says: "Whatever your time of life, if you want to explore your thought processes outside your own medium, this [business] model works, because the risks are small." The risks may be small, but the rewards – if the Balmond brand really takes off – could be sizeable.
The design and master plan for a major mixed-use 275,000 sq m development in south-east Asia, including a five-star hotel, ice-rink, residential, commercial and retail spaces and landscaping.
A modular housing project for an undisclosed client. Looking at the "next-generation" of pre-fab housing, it consists of a modular, stackable unit. The units could be used in several situations, including refuges for disaster zones.
Nebula is an art installation planned for the new Targetti/Poulsen showroom in Milan. The artwork demonstrates how daylight can be projected through a building.
An integrated art programme over three floors of a college in the US. The installation of varying and shifting patterns will fill the school's "forgotten spaces" of corridors, hallways and lobbies.
Competition win for a piece of public art for a public government building in Alaska, due to be completed next year and designed in aluminium.