Property prospectus / Lisbon
Lapa
The Lisbon neighbourhood of Lapa retains much of its traditional charm, making it feel more like a quiet village than part of Portugal's sprawling capital. Peppered with cafés and small shops, it's far enough from the centre to escape the noise and near enough to be able to walk there.
One of Lisbon's oldest neighbourhoods, the freguesia (parish) of Lapa was founded in 1770 and at the time stood on the city's outskirts. Despite the Portuguese capital's continuing sprawl, the district today still retains the atmosphere of a peaceful hamlet detached from the metropolis, the calm only broken by trams carving their way downhill to the river.
While its western section now hosts many embassies, streets closer to Jardim da Estrela, a leafy park with wide paths laid out in the 19th century that borrows its name from the adjacent basilica, are filled with the sounds of school children playing and shopkeepers exchanging opinions at one of the many bolt-hole cafés. There are also few tourists with map packs wandering about.
Just below Lapa are some popular watering holes in the parish of Santos, with some streets shared between the two – the border is quite fuzzy; even locals are unsure where it lies. For exercise, many skip the gym and work off the calories by walking uphill on the hard-to-navigate Portuguese stone sidewalks.
Given the country's current financial crisis, attractive properties are for sale at bargain prices, some with views of the 25 de Abril Bridge and Cristo Rei monument across the Tejo.
---
Flights to Lisbon
From New York
TAP; one flight daily from Newark
British Airways; four flights daily from Heathrow
Air France; five flights daily from Charles de Gaulle
---
Pátria Interiores
21A Rua da Lapa,
+ 351 21 800 9617, patria-interiores.com
This design emporium has a mix of Luso-Scandinavian furnishings, including Architectmade toys, Tonfisk tableware and Sergio Rodrigues chairs.
---
DegustArte
12 Rua Garcia de Orta,
+ 351 96 663 4518, degustarte.com.pt
Gourmet food shop that stocks Trás-os-Montes olive oil, Serra da Estrela cheese and has an all-Portuguese wine cellar. Also delivers to homes and businesses.
---
Sabores da Nossa Terra
65 Rua das Quelhas,
+ 351 93 701 4112
Isabel Neves de Sousa and husband Luis work in their home atelier making bespoke gift boxes that hold Azorean tea, Portuguese ceramics and port.
---
A Diferença
30 Travessa da Oliveira à Estrela,
+ 351 21 390 4102
Antiques dealer José Santos trades in Art Deco side tables and vintage ceramics from classic Portuguese brand Secla. He also does appraisals and has a network of restorers.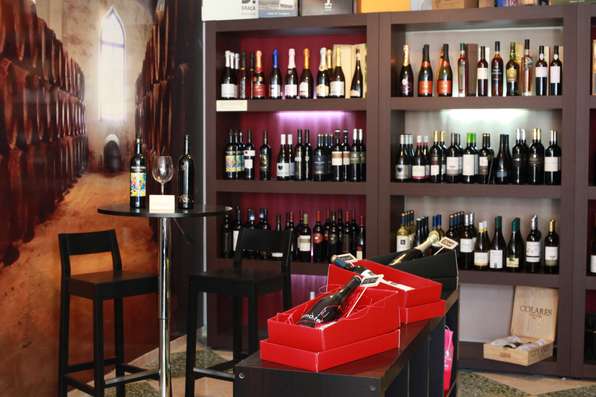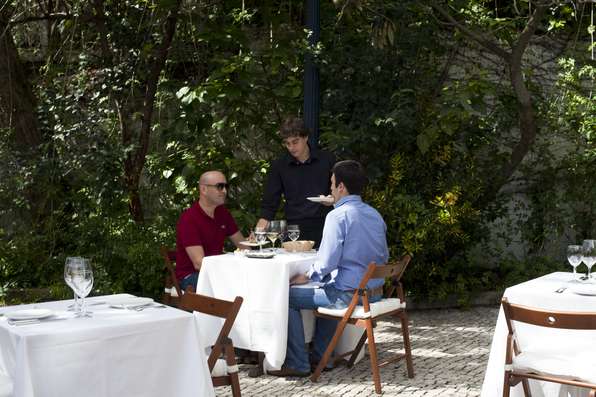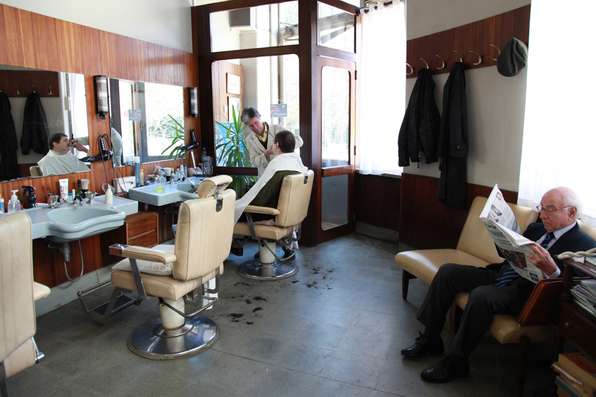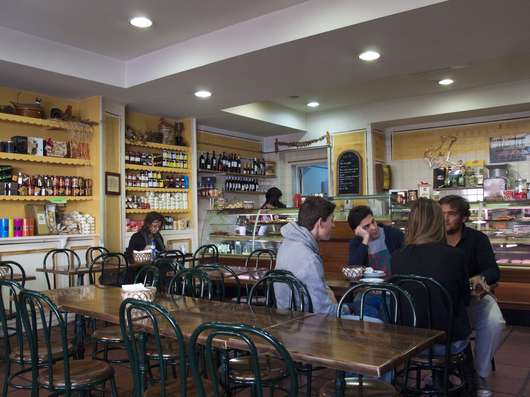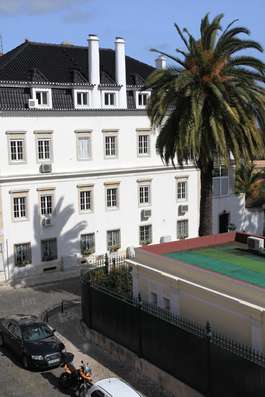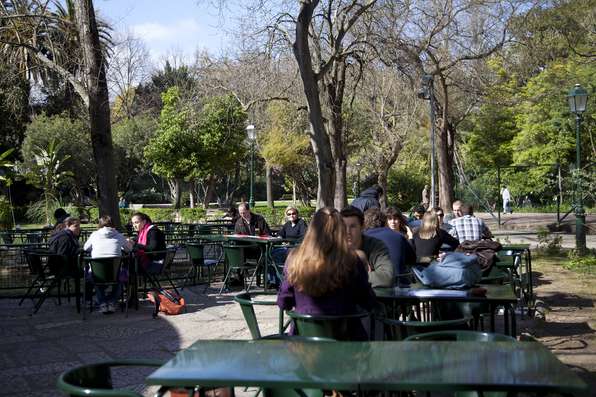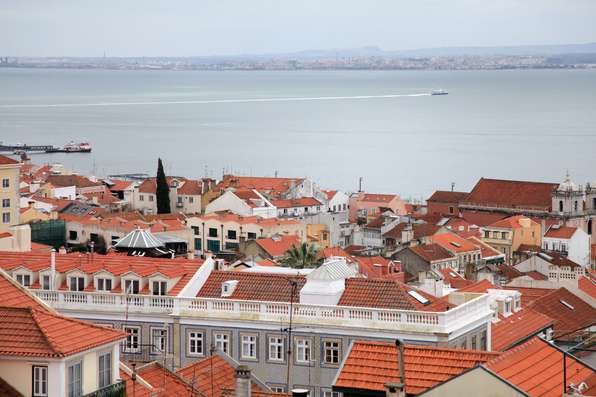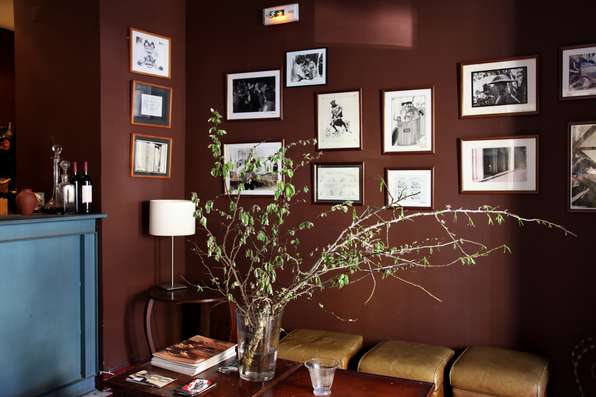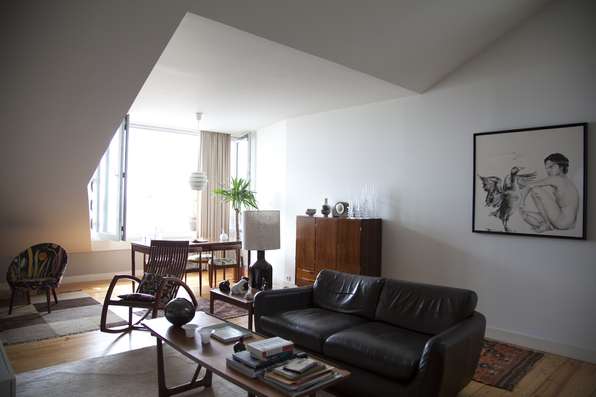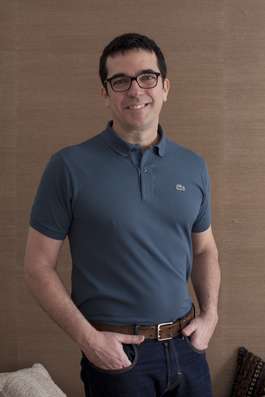 ---
Talho Amaro
209 Calçada da Estrela,
+ 351 21 396 1866
This neighbourly grocer has the basic necessities and a meat counter with choice costeleta de novilho (veal cutlets).
---
Architect
Euclides Barros,
89 Rua da Lapa,
+ 351 91 419 5110
For eight years, São Paulo native Barros has remodelled Lapa flats with a clean, contemporary look and helps clients track down furnishings. He also designs 1950s-inspired sofas and a line of copper lamps.
---
Estate agent
Diana Pinto,
+ 351 96 368 9718
Has experience with Scandinavian and UK homebuyers and specialises in Lapa properties.
---
Tailor
Júlio Lafuente,
46 Rua Garcia de Orta,
+ 351 21 396 9168
Veteran men's outfitter Lafuente makes bespoke suits out of Holland & Sherry fabrics, Italian super wools and summery linens, with the help of his scissors and a vintage Singer sewing machine.
---
Barber
Melcar,
13A Rua João de Deus,
+ 351 21 397 3735
Old-school barber shop for a wet shave and trim.
---
Cristal
25A Rua Buenos Aires,
+ 351 21 396 1557
Voted Lisbon's best pastry shop for its pastel de nata custard tart. Locals park out front and block traffic to get their hands on them.
---
Boutique Doce
22 Rua da Lapa,
+ 351 21 396 7858
This hole-in-the-wall bakery gets a hodgepodge of clients (genteel ladies, bank tellers, construction workers) hungry for its mini potpies, queijada cupcakes and homemade apple cake.
---
Chef
11B Rua Borges Carneiro,
+ 351 21 393 1050
An all-day eatery that does take-away and catering. The kitchen specialises in Portuguese comfort food with popular plates including squid with rice in the house sauce.
---
Clube de Jornalistas
127 Rua das Trinas,
+ 351 21 397 7138
Co-owned by food writer and chef André Magalhães, the Lisbon Press Club's restaurant has a cosy reading room and an inner garden for outdoor dining. The kitchen does a modern take on the bacalhau à brás codfish plate.
---
XL
57 Calçada da Estrela,
+ 351 21 395 6118
Open only for dinner, XL is sought out for its steaks and delicious red wines from the Douro Valley.
---
Mel das Arábias
187 Calçada da Estrela,
+ 351 21 390 4251
Alexandria native Said Yadem runs this teahouse/café with a Levantine buffet of hummus tahini, baba ghanoush, baklava and mahalabia. Bellydancing on weekends.
---
Matiz Pombalina
25 Rua das Trinas,
+ 351 21 404 3703, matiz-pombalina.pt
Classy cocktail bar on the ground floor of an 18th-century building where patrons relax in Louis XIV-style chairs and sip on long drinks.
---
York House
32 Rua das Janelas Verdes,
+ 351 21 396 2435, yorkhouselisboa.com
Situated on the border of Lapa in a former convent, the York House hotel has 32 guestrooms with a mix of modern and classic décor.
---
Buying
Two-bed, 120 sq m apartment costs €320,000
Renting
80 sq m apartment costs €800 a month
---
Foreigners can purchase property in Portugal but need to apply first for a tax number (número de contribuinte) at a local tax office (Repartição de Finanças). Buyers usually put down a deposit of 10-20 per cent. Expect to pay 3-6 per cent of home's value on the property purchase tax (IMT) plus a stamp duty (imposto do selo) of 0.8 per cent. On a home worth €300,000, budget for approximately €15,000 in taxes and notarial fees.
---
"I've lived in Paris, Stockholm and Milan but I always like to come back to Lapa. There are lots of little things I love, like a pharmacy on every corner."
---
"Lapa sits on one of Lisbon's seven hills. It's filled with history. Living here is living with the river. There are lots of verandas and terraces that face the Tejo."
---
Filipe Soares
Landscape architect
"It's centrally located but still has the vibe of a little neighbourhood. You can get around on foot, whether it's to go out to dinner or head to the office – and it's close to the design district and Museu Nacional de Arte Antiga."
---
Francisco Herédia
Graphic designer
"Lapa is a laid back area. I like to do lots of sports and from here it's easy to cycle down to the river. There's also the Estrela park for jogging."
---
Lara Marques Pereira
Journalist
"It's an area that still works as a neighbourhood with its small shops. It's close to nightlife but far enough away that it's possible to sleep at night. I live in a building with a view of the river and a tram stop out front – nothing's more Lisbon than this."
Architecture
Following Lisbon's devastating 1755 earthquake, the city underwent a rebuilding effort that was marked by the Pombaline architectural style, associated with the Marquês de Pombal, a Portuguese statesman instrumental in getting the country back on its feet. By the end of the 18th century, many Lapa residences followed this neoclassical style, with four-storey buildings decorated with more sober azulejo tiling. "Lots of older buildings here also have staircases still in wood," explains Brazilian architect and Lapa resident Euclides Barros.