Media/Art / Global
Media/Art
Briefing
A gallery in Istanbul, a radio for rock star and a Q&A with New-York based art collector Henry Buhl.
Start-up Mission
San Francisco [THE SUMMIT]
Like many cafés in the San Francisco Mission district, every surface at The Summit is covered in laptops. But the venue doesn't just look like a tech incubator – it is part of one.
The space is owned by i/o Ventures, which grants $25,000 (€17,750) to six start-ups and for three to six months allots them a desk in an office above the café. If the wannabes working at the long tables downstairs have a decent business idea, they may get to move upstairs.
We wanted to create this all-engulfing, cool, entrepreneurial clubhouse," says Paul Bragiel, one of the four founders of i/o (pictured right, centre of pic, with other founders Ashwin Navin, right, and Aber Whitcomb).
By the time the first six start-ups graduated, four had won outside funding and two were acquired. Word about the project has spread fast: 350 companies applied to join the current incubator session.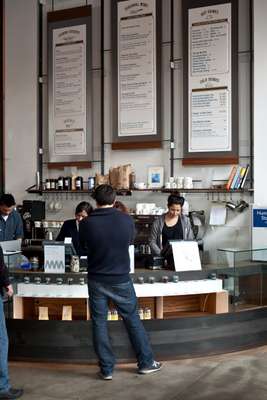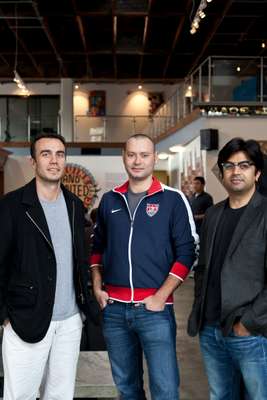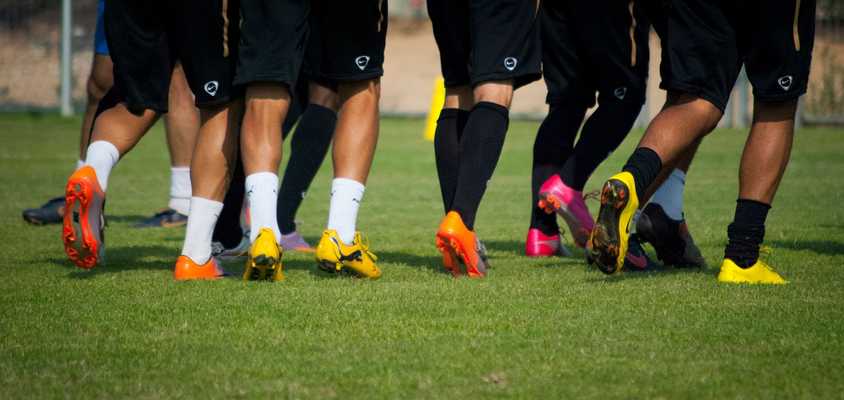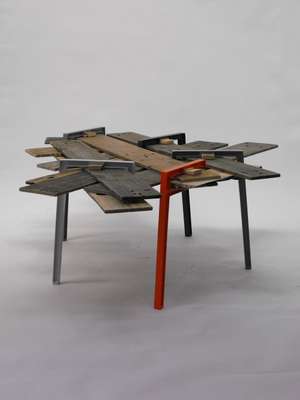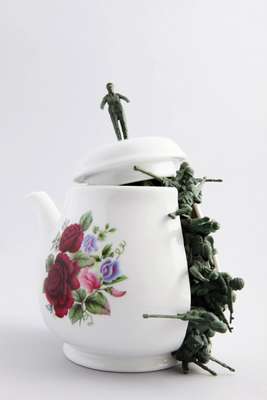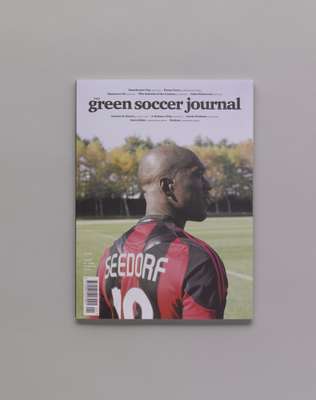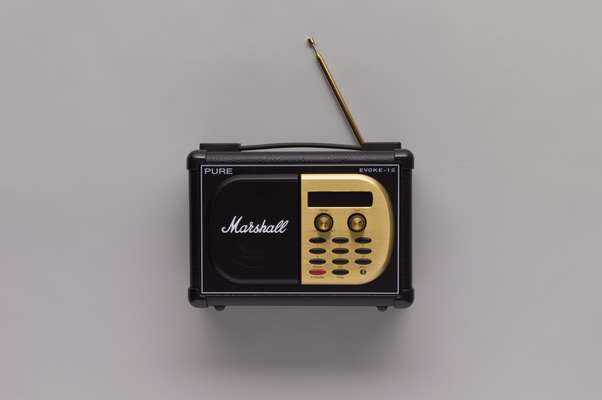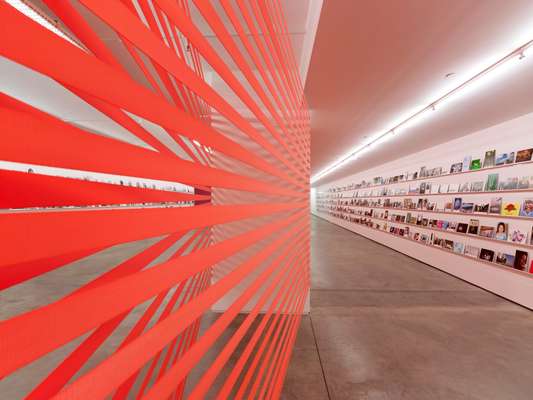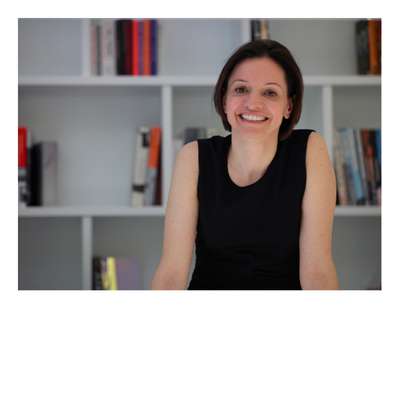 Radio for rock stars
Evoke-1S Marshall [DIGITAL RADIO]
British radio specialist Pure and iconic guitar amp brand Marshall have teamed up again for this revamped version of 2006's Evoke-1XT Marshall compact digital radio. Styled to look like a Marshall amp, it comes with vinyl-covered casing, Marshall badge and chunky plastic corner protectors. EVOKE-1S Marshall also has an input for an iPod/MP3 player, auto-dimming OLED display, and a preset-station option. The sound quality is quite impressive for a unit of this size, and remains undistorted all the way up to 11.
Going Dutch
Utrecht [ART JOURNAL]
Recently found on our travels, Metropolis M is a sleek art biannual edited in Utrecht. In the increasingly globalised world of art mags, it provides a refreshingly vernacular voice, paying attention to local talent, yet being outward-looking enough for international readers. What does the M stand for? "It's up to you to decide," says editor Domeniek Ruyters. "Mondrian" is our guess.
UK [MAGAZINE]
The Green Soccer Journal, a thinking man's football magazine, kicked-off when founders Adam Towle and James Roper – after a few drinks in the pub – decided to combine their passions for sport and writing. With in-depth articles and top photography on matt paper, the Journal is as refined as the modern game. "Readers want to collect it, it has a real tangible quality," says Towle.
Giftrocket is an app that allows users to send a cash gift to a wired-up friend for use at a specific venue – great for forgotten birthdays, and it supports start-ups with small cash-incentive recommendations. Record stores, bookshops and bars are set to benefit.
WELL HUNG
Ramping it up
Istanbul [GALLERY]
Opened only a year ago by Leyla Tara in Istanbul's Besiktas district, Rampa Gallery has already helped cement the Turkish city's well-deserved spot on the global art map. The 900 sq m gallery opened in May 2010, with the first comprehensive show of works by Turkish leading light Cengiz Cekil, whose work "The Diary" was recently snapped up by New York's MoMA.
Rampa's mission to help Turkish artists find their place in the art world is an ongoing process. The gallery has just hosted a show of Ayse Erkmen, who will represent Turkey this summer at the Venice Biennale.
"I truly hope that Rampa will be able to mediate [to enable] more Turkish artists to take their place in museums and collections around the world," says Tara.
As is usually the case with young galleries' master plans, fairs are high on the agenda. Rampa attended the Hong Kong art fair earlier this year, and it also has plans to attend Art Basel in Switzerland and Frieze in London. Not bad for a one-year-old. Following the huge success of the Istanbul Biennial – which was inaugurated in 1987 – and Sotheby's new presence in the city (the auction house also holds an annual sale of Turkish art in its London auction rooms), Istanbul has become a contemporary art destination to be reckoned with. "The art has always been present," says Tara, "but now the world has the opportunity to look at it properly." Sair Nedim Caddesi 21A, Besiktas, Istanbul, + 90 212 3270 800,
rampaistanbul.com
Israeli creatives
London [ART & DESIGN]
This month, Sotheby's hosts a selling exhibition of graduate and student works from the Bezalel Academy of Arts and Design in Jerusalem. British curator Janice Blackburn – helped by Bezalel-alumnus Ron Arad – has chosen ceramic, photographic, glass and design works, keen to support Israel's fledgling design industry. "There's only one proper design gallery in Israel – they don't get support from Israeli collectors," says Blackburn. Introducing an isolated creative scene to one of the world's commercial art and design capitals is her mission. "The standard is high, it's fresh and interesting, and it's not copycat."
Sergei Litvinov, Team : printed on luster paper. £400.
David Amar, Raymond: reclaimed wood and cast-aluminium image. £1,700.
Idit Yemini, Untitled: porcelain and plastic. £360.
Q&A
Edwy Plenel
Mediapart
Paris
Edwy Plenel launched the French investigative news website Mediapart in 2008. Since then it has set the agenda on many major stories, including the Bettencourt political funding scandal.
How did you launch the site and why?
We reflected on the eruption of new media online and on the crisis in French news. We decided we had to make the leap into digital, but also wanted to defend our traditional way of working.
What does it offer that traditional French media doesn't?
I worked at Le Monde for 25 years. In 2005 I resigned, as the paper seemed less dynamic and bold. The French news industry's independence is in crisis due to conflicts of power and influence.
How can a paid news website compete with traditional media?
By forging a new relationship with its readers, who have the power to contribute to the website.
How's it doing?
We set out to prove people would pay for our news online. We've found that it works. We've gained 49,000 paying subscribers, and 150 for our English language site. We've made a partnership with Wikileaks and we have also launched a "Frenchleaks" website. We will doubtless turn a profit in 2011.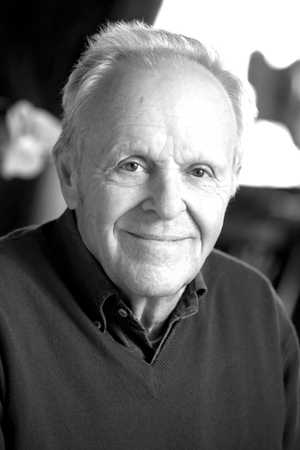 THE COLLECTOR
Q&A
Henry Buhl
New York
Philanthropist and collector Henry Buhl owns nearly 1,100 photographs of hands. His collection, which features works from the likes of Gregory Crewdson and Diane Arbus, has been presented in institutions around the world, including New York's Guggenheim and the State Russian Museum in St Petersburg.
Did you set out only to buy works featuring hands?
It was purely by accident. I was a wedding photographer, and one day a girlfriend showed me a silver gelatin print of Georgia O'Keeffe's hands called "Hands with Thimble" (1920) by Alfred Stieglitz, which was for sale at $75,000. In October 1993, Christie's had a palladium platinum identical image estimated at $100,000-$150,000 (€71,000-€106,000). The seller [we were dealing with] took half of the high-end estimate of Christie's $150,000 to arrive at our $75,000 price (a silver gelatin generally sells for half that of a palladium platinum print). The Christie's Stieglitz sold for $398,000 (€283,000), pricing my Stieglitz theoretically at $200,000 (€142,000). A great two-day profit. Six months later I purchased my second photograph of hands. It went on and on.
Why hands? Something about them struck me. They are beautiful and utilitarian. Our brain signals our hands to do almost everything we have to do. They are necessary to life.
How do you buy? We get most from Hans P Kraus Jr Fine Photographs in New York. I have also been going to Art Basel in Switzerland and Miami for years. When most galleries see a hand they know I don't own, they send it to me. I say yay or nay. I collect emotionally.
What will you do with your collection? I can imagine it will eventually be sold individually or as a unit. The money will go to a foundation that I've set up.