Travel edits / Global
Monocle travel guide
Avant-garde dining in an Athens art gallery, designer apartments in the Bavarian mountains, whale-sighting off the unspoilt Tasmanian coast – explorations to savour in this month's Monocle travel round-up.
Once a forgotten island, the rustic outpost of Tasmania is in the process of repositioning its brand. Along the pristine east coast, a two and a half hour drive from the recently opened Mona (Museum of Old and New Art) in the capital of Hobart, is the AU$32m (€23m) Saffire hotel, which opened in June 2010. The family-owned hotel boasts a total of 20 suites, with floor-to-ceiling views of the bay. It was designed by the award-winning Tasmanian architects, Circa Architecture, who made good use of Tasmanian wood to produce the hotel's distinctive, curvaceous roof.
saffire-freycinet.com.au
---
33will is the latest addition to Hong Kong's up-and-coming Sheung Wan district. The shop houses a bar where you can try green tea concoctions and find international magazine titles such as Apartamento. Co-founded by New Yorker Julie Shah, film producer Willie Chan and designer Geoff Tsui, 33will changes the origin of its wares every couple of months. The shop currently has stock from Korea.
33will.com
Vein Scandinavian fashion pieces and accessories, including Marimekko, Hasbeens and Odeur. 2D Star Street, + 852 528 4988
bvein.com
Ritz Carlton Hotel that opened at the end of March, on the 102-118th floors of the International Commerce Centre. ICC, 1 Austin Road West, Kowloon, + 852 2263 2263
ritzcarlton.com
De Sarthe Fine Art US-based gallery with a new HK branch. Opened with exhibitions by Zao Wou-Ki and David LaChapelle. 8/F Club Lusitano, 16 Ice House Street, Central, + 852 2167 8896
desarthe.com
At lunchtimes in Gastown, an endless line of people can be seen queuing outside Meat & Bread for one of its succulent meat sandwiches. Owners Frankie Harrington and Cord Jarvie pride themselves on their locally sourced meats, describing their venture as a "simple and classic ode to the butcher shop". The star of their stripped-down menu is the porchetta, which has won legions of devoted fans for its crunchy crackling. Made from local free-range pork that is slow-roasted every day, the porchetta is served with lashings of salsa verde.
meatandbread.ca
Meat & Bread's hand-churned maple bacon ice cream, served between two Italian pizzelle wafers, is the shop's novel take on an ice cream sandwich.
---
Hiding down an unassuming side street is Athens' most exciting contemporary art gallery, The Breeder (see Monocle Mediterraneo). Evenings here are now packed with food lovers, thanks to the recent opening of an intimate 45-seater restaurant, sumptuously decorated with vintage Greek furniture and rugs – one rare kilim rug dates back to 1836.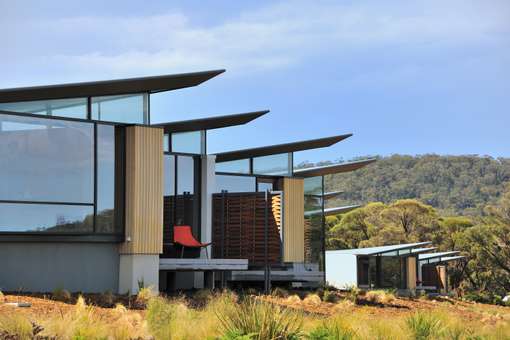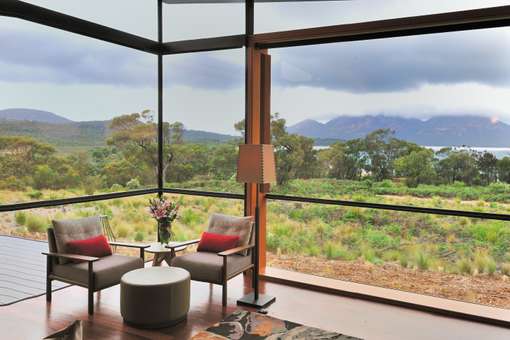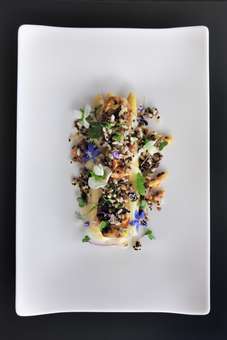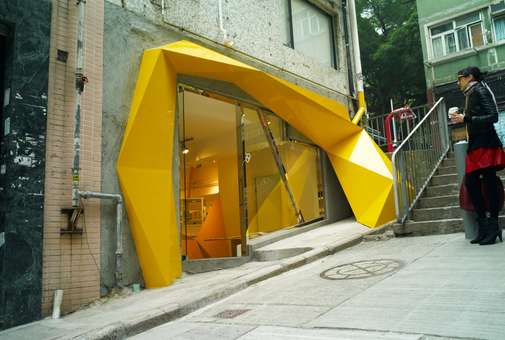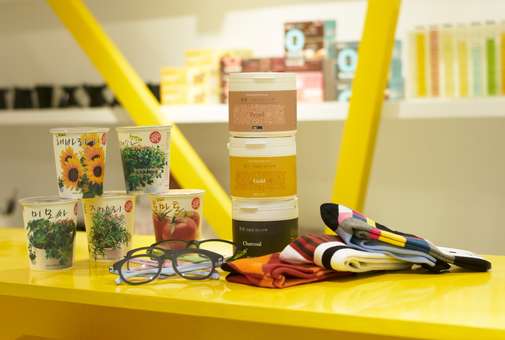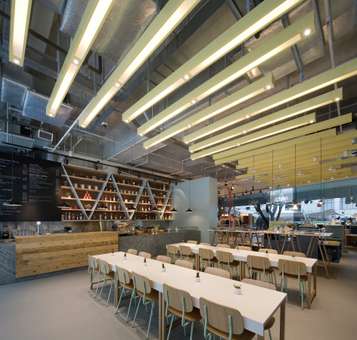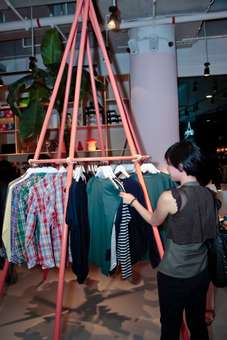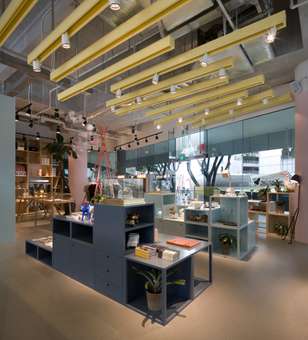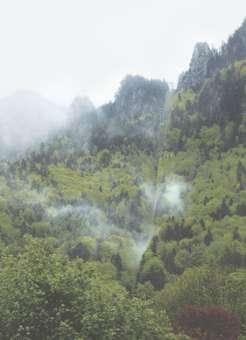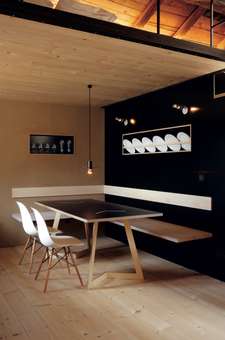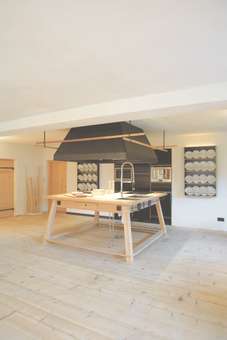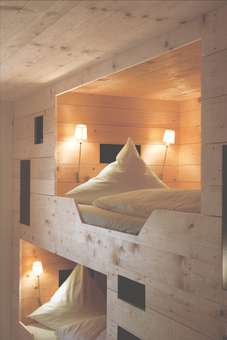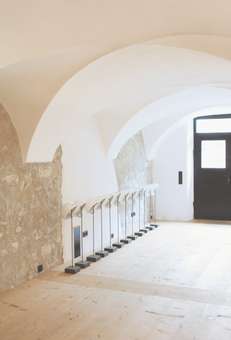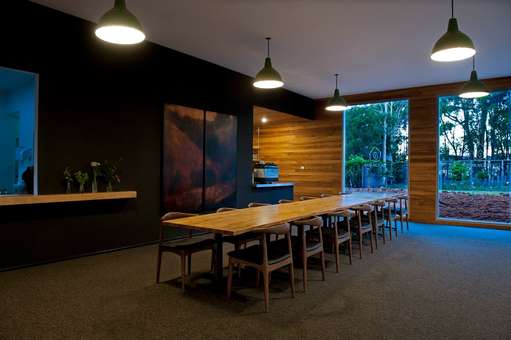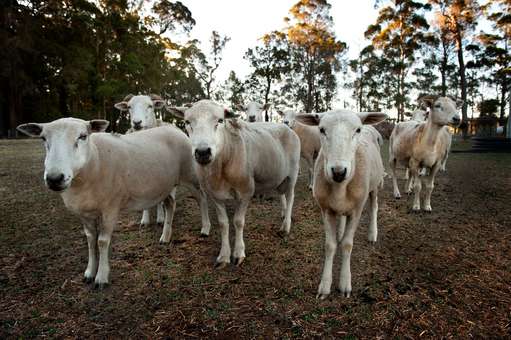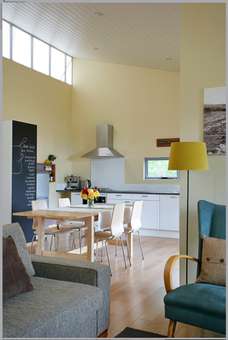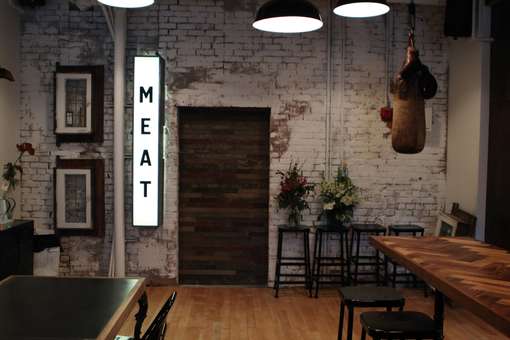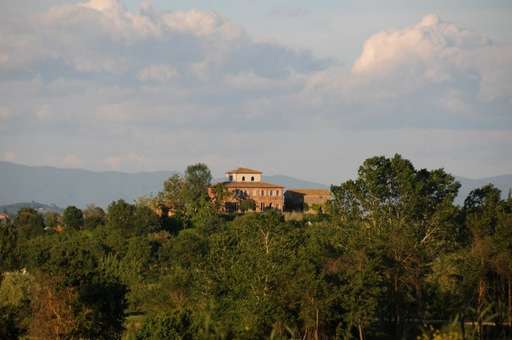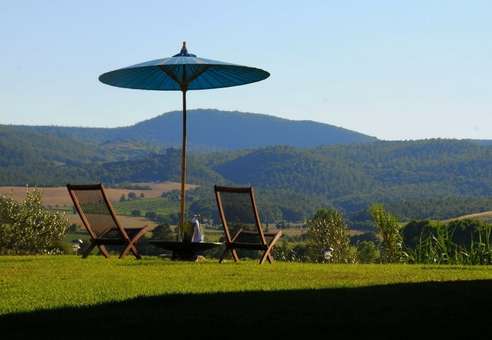 Set menus are offered on a monthly or weekly rotation by artists/chefs invited to cook by the gallery directors. In May, Nina Savidi, aka Veggie Wedgie, will create a raw plant-based menu entitled "Rainbow Green Live Food". She is due to be followed by the Food Queens, who will conjure up an Asian-based menu with a twist – think Asian popcorn and salmon with maple syrup.
Perdika 6, Athens + 30 210 331 7527
http://thebreederfeeder.blogspot.com
---
The 16 apartments at the Berge, in the Bavarian Alps, double as a showcase for local craftsmanship. Rare Alpine spruce flooring is fitted by a carpenter from the area; steel door knobs are produced by a local blacksmith; and even the towels are custom-made.
"The name Berge refers to the mountains around this 17th-century house, but also to the German word for an inn, herberge. I wanted to build a place that people could feel at home in," says owner and designer Nils Holger Moormann. A furniture designer by trade, Moormann kitted out each apartment with shelves of books chosen by himself, hoping the absence of television will inspire guests to read.
welcomebeyond.com/property/berge
---
St Pancras Renaissance Hotel London:
Sitting pretty next to St Pancras station, this stunning example of Victorian artistry will re-open its doors on 5 May.
marriot.co.uk

---
Foragers
Pemberton, Australia
In a towering karri forest south of Perth sits Foragers cooking school. In the grounds, seven self-contained chalets provide cosy lodgings for up to 30 students who learn how to cook under the tutelage of founder Sophie Zalokar, guest chefs and artisanal food producers. Zalokar, who launched the venture in March, is leader of a local slow food convivium and is a protégée of the legendary Australian cook, Maggie Beer. Each stay begins with a field trip to nearby farms – including a beef and avocado farm – to gather ingredients such as plums and marron (crayfish), which will later be cooked.
Cnr Roberts Road and Pemberton Northcliffe Road, Pemberton, Western Australia, + 61 8 9776 1580,
foragers.com.au
---
Highlight: Eating a meal you helped prepare in the field kitchen's vast dining room, including marron with preserved lemon butter and buckwheat cake with roasted plums.
---
A Curious Teepee
Singapore
New shop cum café cum bar, A Curious Teepee is a welcome respite from the mass-market offerings on Singapore's main shopping drag, Orchard Road. A range of homeware is stocked, as are international fashion labels such as Stolen Girlfriends Club. Collections by promising local designers get a look-in too, including quirky See You Tomorrow, and menswear brand Sundays. Staff also serve coffee by Papa Palheta (see Issue 39).
A Curious Teepee is a partnership between designer Takenouchi Webb, Tracy Phillips, founder of Present Purpose, and Lo & Behold Group (behind restaurants Tanjong Beach Club and The White Rabbit). "It's a one-stop shop to plug into Singapore design," says Phillips.
acuriousteepee.com
Siena House
Tuscany, Italy
It took Malvin Tyler 10 years of rooting around the Tuscan countryside before he found the perfect property for this unique agriturismo. "We wanted to offer a change from the usual red-floored, yellow-walled places," explains Amanda, Malvin's artist wife, who designed the interiors. The couple's deep knowledge of the area teamed with their fine cooking skills – they rustle up local dishes using ingredients from the garden – make for the perfect rural Italian holiday.
sienahouse.net
Rooms: 4
Location: The rolling countryside of Torrita di Siena, Tuscany
Key attraction: The warm and genuine hospitality
Interesting fact: Siena House doesn't market itself, preferring to welcome the kind of guests who search a bit harder in order to find something special.
Yorkshire-born chef Donovan Cooke, a protégé of Michel Roux and Marco Pierre White, has launched a 300-seat restaurant in Melbourne's riverside Crown Casino complex.
theatlantic.com.au
Q&A
Matt Casey
GM of Saffire Hotel
Best restaurant: Richardson's has amazing views of Great Oyster Bay, and you're also treated to local seafood and an extensive wine list.
Best spot: The southern end of Friendly Beaches, via Saffire's quad bike. You'll find crystal-white sands bordered by fiery red granite with some of the world's clearest waters. It's absolute paradise and can only be reached by quad bike.
Best local secret: Accessible only via boat, the Seal Haul off Schouten Island is populated by over 50 Australian fur seals.
Best view: Freycinet Air offers scenic flights over Wineglass Bay across Great Oyster Bay and over Friendly Beaches. From November to May you'll get amazing sightings of whales and whale calves – and pods of dolphins all year round. For walkers, it is impossible to beat the view of Wineglass Bay from the Lookout, an easy climb from our car park just a few minutes from Saffire.