Flights of fancy / Anchorage
Northern flights
PenAir was set up by a teenager as a lifeline for Alaska's more remote communities. Today, it is the region's second-largest commuter airline.
In 1955, Orin Seybert, the 19-year-old owner of a 1946 two-seat Taylorcraft founded Alaskan PenAir. Having started by offering services to destinations neglected by the region's commercial airlines, today it is Alaska's second-largest commuter airline and is run by Orin's son Danny. The company moved from Pilot Point to Anchorage in 1997 and also has bases at Dillingham airport, Unalaska airport, King Salmon airport and Cold Bay airport.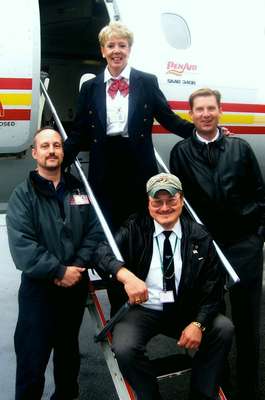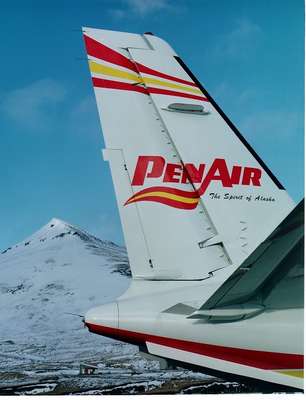 The airline operates a fleet of 40 and flies to 36 remote coastal communities in the vast highlands and watersheds of southwest Alaska, such as Dutch Harbour, Atka and Adak. In addition to passenger services PenAir operates up to five freighters a day.
"Our most popular destination is Bristol Bay for both commercial and recreational fishing," says Seybert – PenAir is also the only airline to offer flights to this destination all year long. Located on the easternmost arm of the Bering Sea, the bay is home to the world's largest sockeye salmon fishery and attracts large numbers of visitors throughout June and July. The most challenging route is from Anchorage to Unalaska airport, otherwise known as Dutch Harbor. The scheduled three-hour service is often interrupted by harsh weather and winds can reach 100km/h (see Monocle issue 41).
PenAir has long been involved in supporting rural Alaskan communities and wildlife, and in 1989, it was contracted by Exxon to help out with the clean-up of the "Exxon Valdez" oil spill. The same year, PenAir signed a contract with Alaska Regional Hospital to provide 24-hour Medevac service and assistance.
PenAir facts
Fleet: 40, including a nine-seat Grumman Goose G21-A, a 30-seat SAAB 340, a nine-seat Piper T-1040, and a Piper Saratoga, which accommodates five passengers.
Staff: 480 full-time.
Uniform: In winter, warm clothing is a necessity. Stewards wear navy trousers with white, blue and red shirts, scarf, trench coat and polar fleece vest or soft shell jacket.
Catering: Complimentary snacks and soft drinks are offered on all flights.
Entertainment: The airline carries Alaska Airlines' in-flight magazine as well as Alaska Business Monthly and Fish Alaska.
Cabin design: All Saabs have leather interiors with two seats on one side and a single seat on the other.