The view from Tunisia / Tunis
After the storm
The wave of revolutions shaking up the world started in Tunisia. What happens after you've dislodged your dictator? Also for our series on the Arab spring, see how Malta is coping as Libya collapses (page 30) and how Turkey is influencing events (page 53).
In a cosy room in the Tunisian capital, lined with ancient hand-painted tiles and old books about the country's history, Mohamed Bennani holds up a glass and calls for his friends to stop chattering for a minute. "My friends," he declares, with a grin, "I wish to announce that I am going to stand in the elections!"
There is a round of applause from the small circle of intellectuals who gather here every Wednesday to talk about their country and their ideas over vegetable couscous and Tunisian wine. "We need to fight all forms of extremism in Tunisia, religious or political or other," he says, before the group, which includes several artists, a photographer and Mahmoud Bouali, the 85-year-old former personal secretary of Habib Bourguiba, the country's first president, move into a whitewashed, sun-bathed inner courtyard to eat.
Bennani, who is known for his library which is open to the public, is just one of over 180 individuals and parties who have declared an interest in running in elections for a constitutional assembly on 24 July. By mid-April, around 50 had been formally approved to run.
After the revolution in January, which ousted Zine El Abidine Ben Ali after 23 years and triggered a wave of pro-democracy protests across North Africa and the Middle East, Tunisia is now leading the way again, holding the first truly democratic election since its independence from French rule in 1956. The vote will identify those who will club together to write a new constitution, after which a new government can be elected.
Having lived under one party rule for so long, the nation is fizzing with the energy that comes with sudden freedom. New political parties, business enterprises, social projects, rappers and comedians are popping up all the time in a country where, just a few months ago, only those with good connections to the family of Ben Ali and his loathed wife, former hairdresser Leila Trabelsi, could get anything done.
An interim government, comprising some members of the old regime and some opposition figures, has released political prisoners, relaxed laws on freedom of speech and accelerated procedures for registering new companies. Giant posters of the old leader, which previously dominated streets and offices, have disappeared. As has his favourite colour, a sickly shade of violet, which was used everywhere to please him.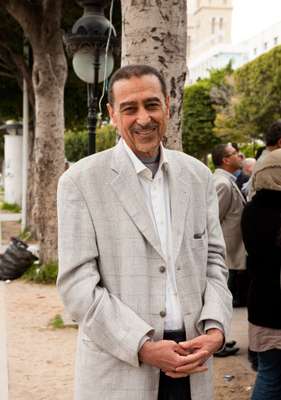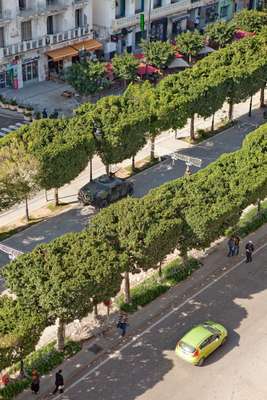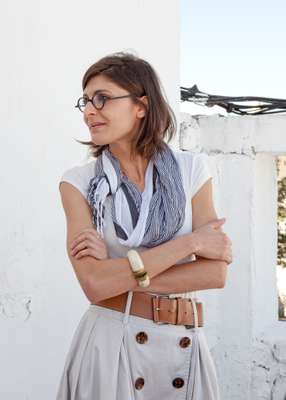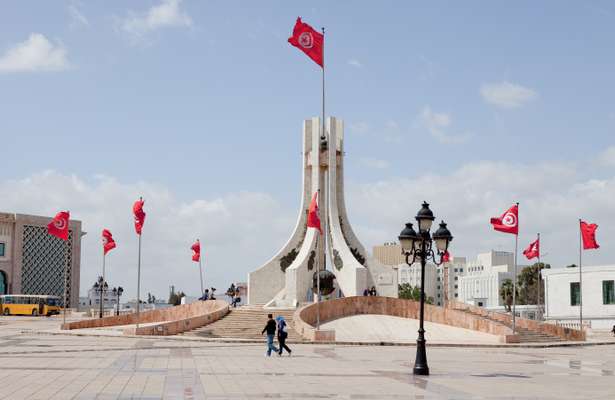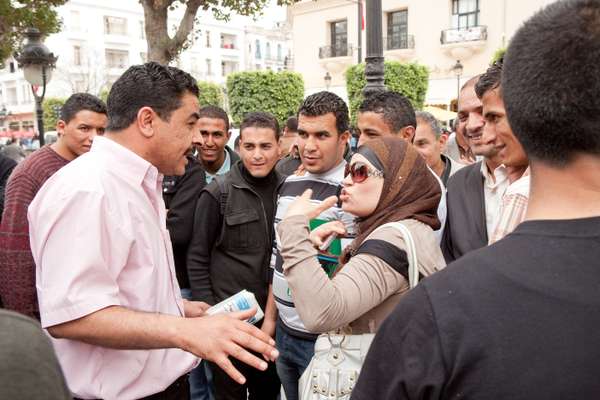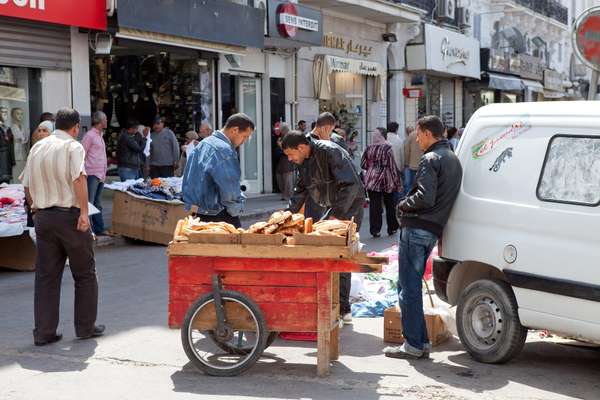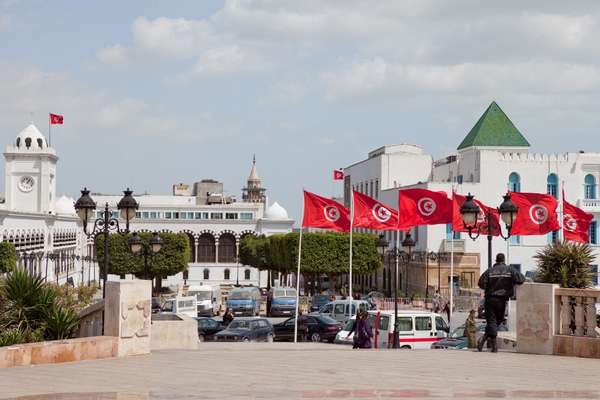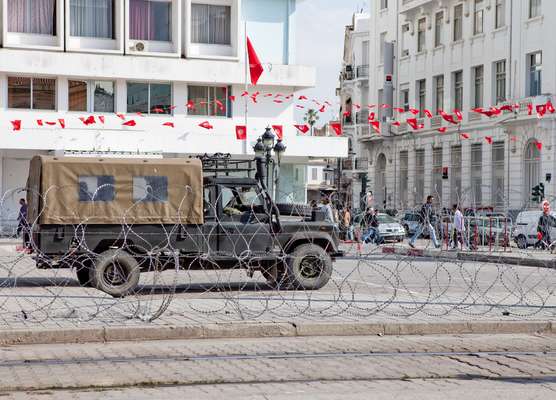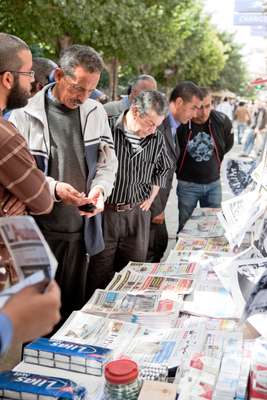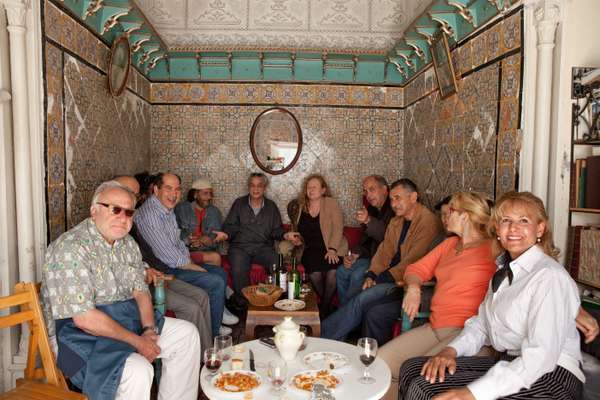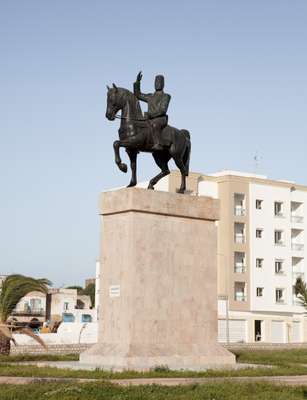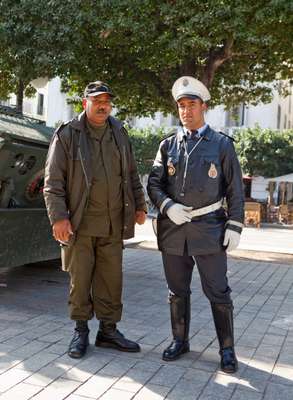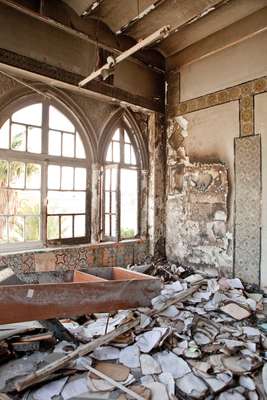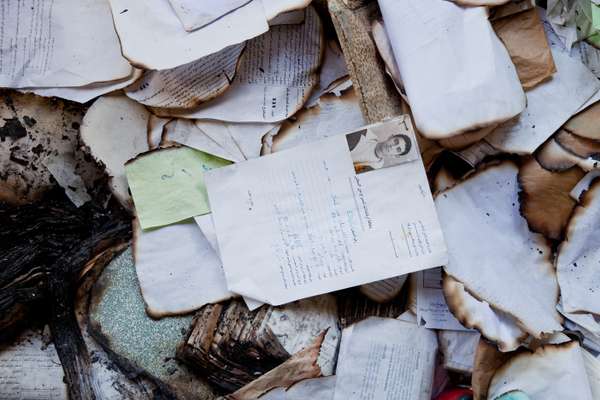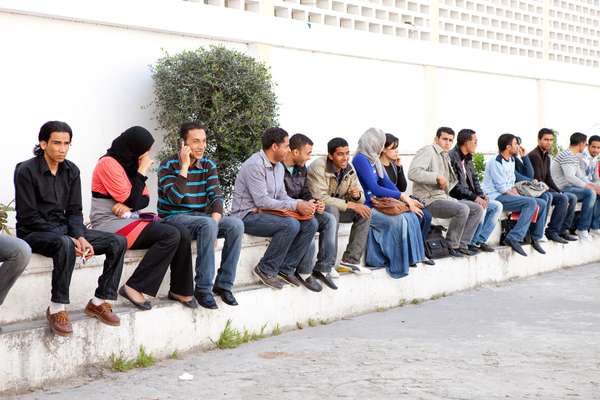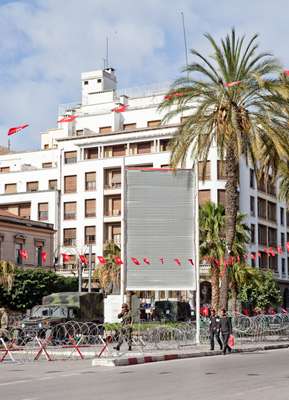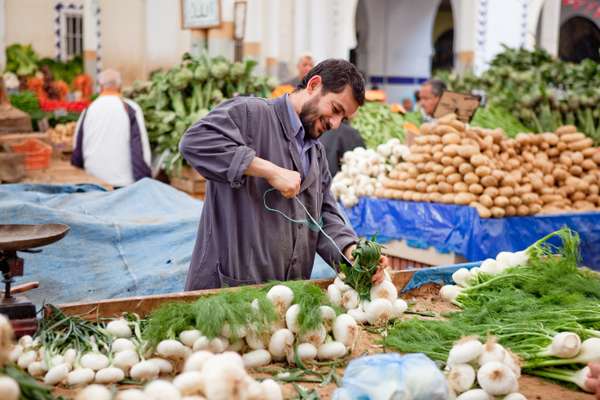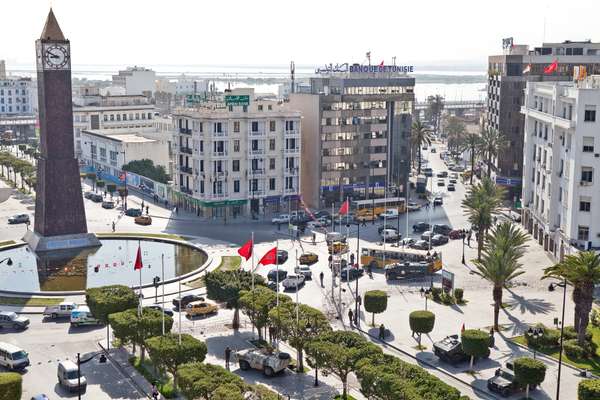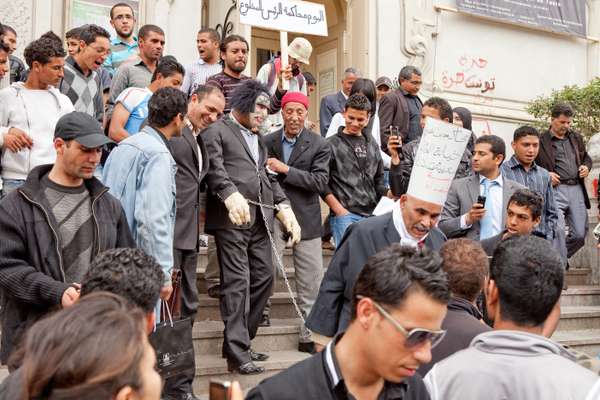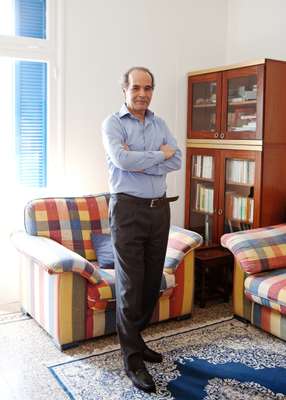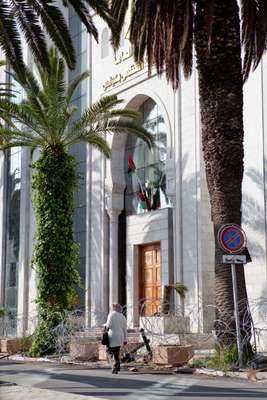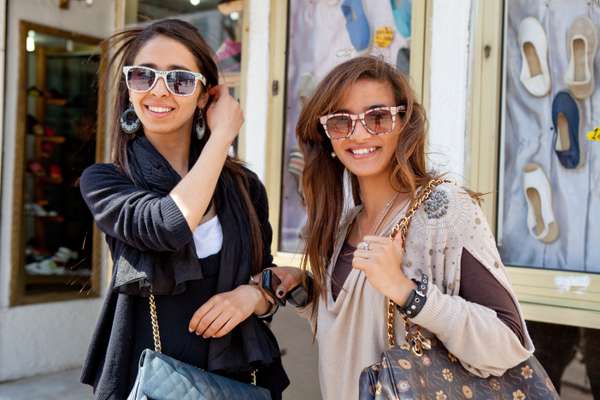 Huge problems remain, including unemployment estimated to be at least 15 per cent and around 28 per cent among graduates, plus a deeply entrenched culture of corruption. The conflict in neighbouring Libya has added to economic and social problems. But the collective sense of relief at being free from tyranny is palpable.
Sitting at a café on Avenue Bourguiba, the main gathering place in Tunis, Monocle watched a man shouting "I am happy" as he approached his friends. All around groups were poring over newspapers and having animated debates about the country's future. Two years ago, when Monocle was last here, the atmosphere was deeply subdued and the same avenue was crawling with plain- clothed police.
"Tunisia is not healthy yet, but it is in good spirits," says Fares Mabrouk, a Yale- educated economist. "What keeps me dreaming," he says, sitting in his bare-walled new offices, "is my vision of how well things would evolve in future." He sees the potential for Tunisia, with its highly educated population, to turn the Maghreb from a little-known and deeply problematic region into a dynamic international player. Mohamed Frikha, CEO of Tunisia's biggest technology company Telnet, agrees: "Now that we have legitimacy as a country, this is a historic opportunity for us to become a global hub of innovation and technology." But most people accept that it will be years before anything so ambitious can be achieved. The immediate task of just creating a clean, functioning democracy is hard enough. "In many ways, ousting the president was the easy part," says Zied Mhirsi, a public health expert and popular blogger who hosts a daily rush-hour programme The Next Big Thing, at one of the country's newest independent radio stations, Express FM. "Building a nation is much more difficult. People don't even have the idea that they can do things for themselves yet."The 10 million-plus inhabitants of this country on the southern shores of the Mediterranean are beginning to embrace their newfound freedom in simple ways, such as gathering in large groups in public places around the country to discuss topics of the day, holding street protests and going on strike.
Visiting Avenue Bourguiba on the steps of the capital's main theatre, a group of excited young men were holding a mock trial of their ousted leader and calling for him to be extradited for trial from Saudi Arabia where he fled on 14 January. But at the same time, the streets are no longer as safe or as tidy as they were under a reign of fear. There are piles of stinking rubbish (the rubbish collectors were on strike for weeks) which worries a population so respectful of public places that protesters in the Kasbah calling for more change after the fall of Ben Ali tidied up their own mess when they retreated. Crime has also risen.
In Tunis, there is a sudden flourishing of illegal street sellers peddling everything from counterfeit perfume and sun-baked chocolate bars to flip-flops and hair straighteners. And in the suburbs, villas and home extensions are popping up overnight, while authorities are too busy to enforce planning laws.
"Now is the time to do things. While they [authorities] are not watching," says Mohamed Ali Chabaane, a 26-year-old former activist and blogger setting up a business events management company.
Would-be politicians also feel aware of the need to build the confidence of a population that deeply mistrusts anyone who seeks to be in power. But most new parties are still struggling to organise themselves and get their message to the people in a country with no culture of political communication apart from propaganda and underground activism.
Chabaane, and many others of his age who were deeply involved in the January revolution, have not transformed into a new generation of political leaders. Most of the nascent political parties are led by an older, foreign-educated elite who may have support in the relatively wealthy coastal cities but who are seen as out-of-touch with the population of the poorer hinterland where the January revolution began.
The big fear, which has prevented Tunisians from whole-heartedly celebrating their great break from the past, is what could happen if the opposition or new political parties fail to organise themselves and if strong new leaders don't emerge. Then the forces of the now banned Constitutional Democratic Rally party (RCD) of Ben Ali – or al-Nahda, the Islamist party outlawed during the Ben Ali years – may gain the most support.
"I am optimistic," says Rachid Ghannouchi, 69, al-Nahda's leader at the party's modest headquarters where he has been based since his return from exile in London after the revolution. "There is a real will for change. Religion is there to offer people values of justice, freedom and religious identity. We are against anyone preventing women wearing headscarves and against imposing headscarves on people by law."
Members of the old regime are banned from being candidates in the July elections and those most identifiably guilty of corruption or repression are being investigated and arrested. But at least one million people (one tenth of the population) are thought to have been involved with the old party. Not all can be removed from public life or sacked from their jobs. Some have even started holding their own street protests, demanding the right to participate.
"We do not know what's coming next," says Mokhtar Yahyaoui, a member of the Committee for the Protection of the Revolution, a group of around 30 different organisations involved in the revolution. Yahyaoui campaigned for the release of political prisoners under Ben Ali and was banned from practising as a lawyer or leaving the country. His phone was tapped, he was frequently arrested and his electricity and gas supplies were often cut off over years of intimidation. He is now standing in the elections and looking forward to voting for the first time. "We need to create a whole new political class," he says. " There's a lot to do. But we would prefer to fail [as a country] for lack of experience than for being guilty of corruption or repression."
Tunisia in numbers:
Population: 10.5 million
Population under 24 years old: 3.1 million
Unemployment: thought to be at least 15 per cent and around 28 per cent among graduates
Economy: Tourism, a key part of the economy, has dropped as much as 50 per cent since January. Trade with neighbouring Libya, which many relied upon for a living, has ground to a halt because of the conflict there.
Major exports: Olives, dates and wiring for cars
Rebranding business
Many in business are attempting to rebrand themselves in the aftermath of the revolution. Taoufik Hbaieb, who runs a PR company, has thrived producing a glossy magazine, Leaders, that is like a high-quality Hello! magazine of the Tunisian business world. It has several focus pieces on the successes of members of the Ben Ali family in its latest quarterly issue (commissioned pre-revolution). But today, he is deeply critical of the family. "You knew they were bad and you avoided provoking them," he says.
Tunisia's football league is back up and running, but with a catch. Only the home fans are allowed to attend matches, for fear of clashes the now weakened police could not control.

The notorious Information Ministry has been closed down by popular demand. But as a result there is no system in place to process applications for licences for new radio stations or newspapers. Your best bet is to write a letter to the prime minister and see if he answers. Only a few licences have been approved since January.

Clusters of policemen still hover on street corners in their jeans, leather jackets and sunglasses. Only now, in the name of transparency, they wear white sleeveless vests with police marked on the back.
The long-standing opposition Progressive Democratic Party. Al-Nahda, the Islamist party (thought to have as much as 30 per cent popular support although there are no reliable polls). The Congress for the Republic, an opposition party banned under the old regime.
New party, Afek Tounes (Horizon), led by a leading Tunisian businessman and becoming known as the white collar party. Tunisian Workers Communist Party, a long-established, small but noisy Marxist party that proposes that English and French should be dropped in schools in favour of Arabic and anyone with a second home should give it up.