Briefing / Americas
Americas
Briefing
We examine Brazilian president Dilma Rousseff's image makeover, report on Qatar's investment in the US property market and bring you the view from Bogotá.
Five states in the US have approved gay marriage, although a further 30 have explicitly prohibited it. Activists are trying to overturn the Defense of Marriage Act, a federal law which supposedly bans same-sex marriages.
---
Dress to impress
Brazil — 
DILMA ROUSSEFF
Dilma Rousseff underwent plastic surgery, started a diet and exercise regime, and adopted a new glamorous hairdo before she took power in January as Brazil's first female president. It was all part of a carefully crafted makeover to soften Rousseff's stern image from her former days as a Marxist rebel and dowdy technocrat.It meant Rousseff, the daughter of a Bulgarian immigrant, had to start taking an interest in fashion and her appearance, says Noris Martinelli, senior fashion editor at Claudia, a Brazilian women's magazine. "Before her election campaign, Rousseff didn't show any specific interest in fashion," she says. "She kept a basic style and dressed in a very predictable way."
The 62-year-old economist and former energy minister under Lula da Silva is also overseeing Brazil's makeover as it prepares to host the World Cup in 2014 and the Rio Olympics in 2016. Despite lacking the charisma and oratory skills of Lula, Rousseff has survived early political tests, displaying, as her dress sense often does, a no-nonsense approach. After dealing with Brazil's worst floods in decades, Rousseff cajoled a disparate coalition to approve a seven per cent increase in the minimum wage, along with R$50bn (€21.7bn) of federal spending cuts this year, in a bid to tame growing inflation and interests rates.
---
Health pays
Ecuador — 
MALNUTRITION
Faced with a crisis of malnourished children, Ecuador's Health Ministry has devised a plan to nurture not only the families' health but their wealth: whenever a mother takes a child to the doctor, the government will hand them a $10 (€7) reward. Pregnant women will also be offered $60 if they choose to give birth in an official government-run health centre.
---
Eastern promise
USA — 
INVESTMENT
Qatar is taking its dollars into the upper echelons of the world's property market. The tiny Gulf emirate is turning its attention to the US as the primary investor in a new €480m building in Washington, to be completed by 2013. The Gulf state had been waiting for "the right investment opportunity", says Jody Sanderson of HSBC Qatar.
---
With US healthcare reform mired in political sniping, the cost of growing old for America's increasingly top-heavy population is by no means clear. Easier to calculate is the cost of a different form of OAP – old aged prisoners.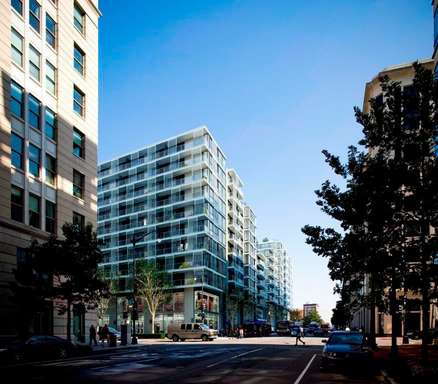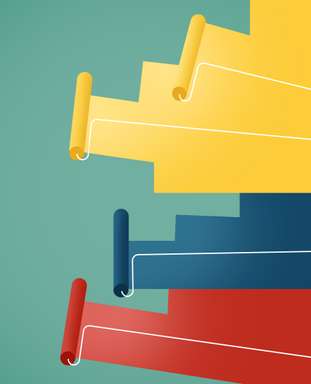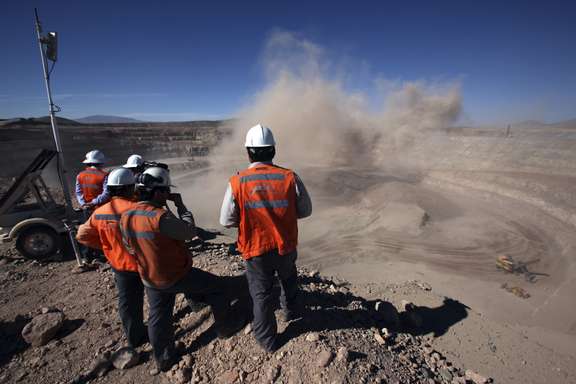 Medication, nursing and special diets mean that ageing inmates cost around three times that of regular jailbirds, averaging $70,000 a year (and some up to $1m). With one in 100 Americans behind bars, elderly inmates are predicted to increase by up to seven times over the next 20 years. Could this lead to a new crime wave amongst canny octogenarians without a decent pension plan?
---
Hair: Brazilian Celso Kamura, hairdresser to the rich and famous, gave Rousseff a more modern and youthful haircut, complete with reddish highlights.
Face: In a country where plastic surgery is popular, Rousseff followed the trend by getting a face and eyelid lift. The nip-and-tuck took about 20 years off her, Rousseff told the local press.
Suit: Rousseff replaced her stuffy and monochrome trouser suits and injected more vibrant colours and variety, while still "reflecting her classic and sober personality", says Martinelli of 'Claudia' magazine. "It would also be interesting to see her wearing dresses to highlight her femininity."
Shoes: Rousseff favours a flat, practical shoe over the high-heeled look.
---
View from Bogotá
Colombia is shaking off its bad reputation, but the president faces difficult social problems
By Anastasia Moloney
Once branded a failing state engulfed by violence and cocaine trafficking, Colombia has turned itself around and is now perfectly placed to make its presence felt on the world stage and become an important regional player. "President Juan Manuel Santos wants the country to stop being on the defensive and actively participate in contributing to managing world problems," Colombia's ambassador to the UN, Néstor Osorio, said recently.
Earlier this year, Colombia gained a non-permanent seat on the UN Security Council and, for the first time, assumed its presidency in April. Colombia's newfound confidence stems largely from a waning insurgency. Over the past decade, a US-backed military offensive against Colombia's largest rebel group, the Revolutionary Armed Forces of Colombia (Farc), has seen the leftwing group placed on the back foot and government forces regain control of some guerrilla strongholds. Military victories against the rebels have in turn brought improved security and record foreign investment driven by a commodities boom in the Andean nation.
With Colombia, the world's fifth largest coal producer and Latin America's fourth largest oil producer, regaining a coveted investment-grade rating in March, foreign investment flows are set to grow. Under President Santos, Colombia is beginning to shift away from a US-centric foreign policy and instead play a more active role in the region. Former Colombian foreign minister, Maria Mejia, was recently elected as head of the Union of South American Nations (Unasur), reflecting Santos's wish to see Colombia integrate with its neighbours. Within a week of taking power last August, Santos patched up relations with Colombia's longtime foe, the Venezuelan president Hugo Chávez.
Next April, world attention will focus on the colonial Colombian city of Cartagena, due to host the sixth Summit of Americas, where all of the hemisphere's heads of state – bar Raúl Castro of Cuba – are expected to attend. The big test for President Santos in the coming months will be to ensure the coalition government approves a series of wide-ranging social reforms which, if passed, will define his presidency. These include a bill to tackle a long-running land tenure problem that aims to return some two million hectares of stolen land to around three million people, many of whom were driven from their homes by illegal armed groups as part of the country's violent conflict. President Santos has also proposed a bill that would allow victims of the decades-long unrest to claim compensation from the state.
Amid unchecked corruption, ensuring mining and oil profits trickle down to Colombia's poor – in a country where half the country's population of 45 million live in poverty – is set to be another major challenge. For Santos, flexing Colombia's diplomatic muscles will prove far easier than solving the nation's longstanding social ills.
---
Key Colombian politicians and their challenges:
01
Mining minister Carlos Rodado is tasked with overseeing the country's oil and mining boom that is driving Colombia's economic growth, while minimising its environmental impact and boosting foreign investment.
02
Justice minister Germán Vargas is promising to define the rights of victims of Colombia's conflict and award displaced families land titles.
03
Foreign minister María Holguín is strengthening diplomatic and economic relations with neighbouring Venezuela while seeking new bilateral trade ties across Asia, especially China.
---
Thirsty work
Chile — 
MINING
Chile, producer of a third of the world's copper, has a problem: turning mountains into cables and kitchenware requires water. But the country's copper reserves are stuck under the Atacama desert. One potential solution is sucking Patagonian river water into giant rubber sacks and towing it behind ships before transporting it across land to the desert.
---
Through thick and thin
Chile
Chile became one of the last developed countries to legalise divorce, when it passed a law in 2004. Like many other Latin American countries with a strong Catholic church, divorce rates are still substantially lower than in other western countries.
---
Facts:
Type: Presidential run-off
Date: 5 June
Candidates: The two who polled highest in the first round of voting on 10 April are retired army officer Ollanta Humala, a nationalist protégé of Hugo Chávez, and Keiko Fujimori, daughter of disgraced former president Alberto Fujimori, who is serving a 25-year stretch for human rights abuses and corruption.
Issues: Peru's natural riches versus the poverty of its people.
Comment: Peru's Lima-dwelling middle classes saw their votes split by the moderate candidates, leaving the field open to this pair of relative extremists.