Briefing / Asia
Asia
Briefing
Monocle meets Denmark's ambassador in India, foreign schools flock to China and power problems in Japan.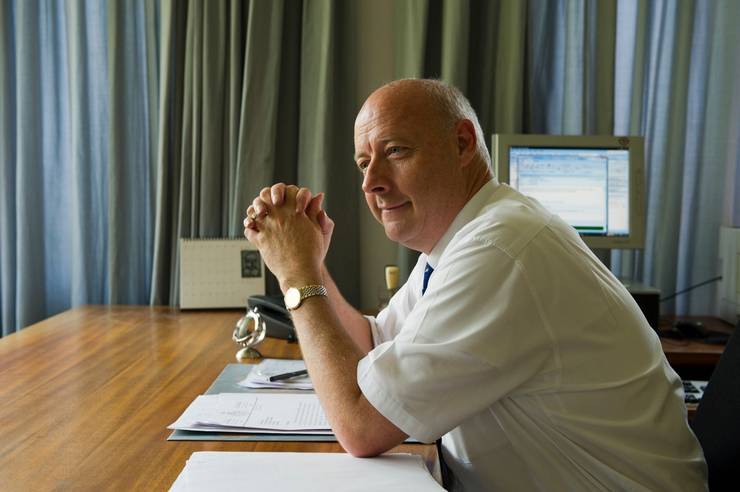 The mouse and the lion
New Delhi — 
DANISH EMBASSY
You might wonder what a boutique nation of five million could possibly have to offer the billion or so inhabitants of one of the world's emerging superpowers. But trade and diplomatic relations between the Danish mouse and the Indian lion (or is that tiger?) date back to 1620, and they remain in vigorous health.
"Denmark is the globe's leading clean-tech nation and India is, like all countries, facing a lot of challenges in terms of energy consumption," says ambassador Freddy Svane, who took up his post last September having previously been ambassador in Japan. "The world's largest wind turbine company, Vestas, has a large market position here, for instance, and a consortium of other Danish companies is setting up a pilot project in Delhi to look at generating waste-water treatment – one of the biggest challenges facing India."
Back in the 1950s and '60s, Danish know-how played a prominent role in the expansion of the Indian dairy industry. "Still today, ask the man on the street what they know about Denmark and many will describe a country floating on a sea of milk," says Svane. Now, however, 55 per cent of the €700m trade between these two countries is accounted for by the Danish shipping industry. Meanwhile, Denmark sees both commercial and soft-power opportunities in the fight against India's diabetes epidemic (India is often called the diabetes capital of the world).  
Pharmaceutical firms such as Novo Nordisk and various foundations are taking an active role."We have to make sure that those who can't afford this expensive treatment are diagnosed and treated, so there are several joint Danish-Indian activities to cope with this immense threat," says the ambassador.
---
Economic insecurity and rising unemployment are causing South Koreans to delay marriage, according to a report by Bank of Korea. The average marrying age is now 31.6 for men and 28.7 for women, up from 27.8 and 24.8 respectively in 1990.
---
Team building
Japan — 
RECONSTRUCTION
Japan's government has brought together an eclectic fusion of 15 individuals in its new "reconstruction design panel" following the 11 March disaster. This is no dry forum – at least, not in aim. The PM's briefing? Not just to rebuild, but to "create" a new Tohoku, the region hit by the tsunami. The forum's first proposals are due this month.
---
Power vacuum
China — 
ENERGY
Japan's nuclear crisis has stalled plans for more nuclear power plants in China, but the world's most populous country was already struggling with the technology, as it doesn't have enough nuclear scientists.
In Shanghai, positions outnumber trained graduates by 10 to one. Student interest in nuclear science waned from the 1990s, when "the salary in the nuclear field was not so good", according to Changxin Liu, deputy secretary-general of the Chinese Nuclear Society. "Education needs time. I think by 2015, we will have enough students." But China may have switched emphasis to solar energy by then.
---
School exchange
China — 
EDUCATION
For years, China has sent its students abroad to be educated. Now, some of the world's best universities are coming to them. New York University has announced it will build a liberal arts and science college in Shanghai that will bestow the same degrees awarded on the Greenwich Village campus. And China hopes to attract other top universities in the years ahead. "The Chinese realise that getting these schools is a sign of their opening up," says Terence Chong, a sociologist and senior fellow at the Institute of Southeast Asian Studies in Singapore.
The embassy
The Danish embassy in New Delhi is in rented offices but a new 3,500 sq m embassy building designed by Vilhelm Lauritzen is due to open in 2013. The ambassador's residence, where Svane, his wife and his 15-year-old daughter reside (they have three older children who live in Denmark) is a Lutyens-era bungalow near Lodi Gardens.
The staff
As well as the embassy in New Delhi, which has 40 staff (25 of them diplomatic staff), Denmark has honorary consulates in Mumbai, Chennai and Calcutta, and a trade mission in Bangalore. The embassy in New Delhi deals with over 10,000 visa applications a year from Indians.
The challenges
"I am one of the few ambassadors who volunteered to come to India,"laughs Svane. "Lots of my colleagues from other countries want to leave as soon as possible but you cannot ignore India. Wherever there is change there is an opportunity, and there is constant change in India."