Business / Global
Business
Briefing
The regions, sectors, markets and companies to watch, including Australian wool, Venezuelan rum and Palestinian tech entrepreneurs.
The UK's National Statistics Office logged just over 110,000 divorces in 2009 (low, compared with recent years). London law firm Lloyd Platt & Co are cashing in by selling gift certificates for an hour of legal advice that anyone can buy for an unhappily married friend.
---
Region to watch
Economic sense
Tatarstan [INVESTMENT]
Central Russia's Tatarstan republic might suffer from long cold winters, but its business climate is hot news. Located 800km east of Moscow, the region's capital, Kazan, recently topped two nationwide surveys as the best place to do business and invest in property. One of these surveys (from Moscow's New Economic School and Ernst & Young) found Moscow to be the most hostile. Set up in 2006, the Alabuga special economic zone has been a draw for foreign investors wanting to cut down on red tape. Linar Yakupov, chair of the Republic of Tatarstan's Small and Medium Business Development Committee, explains, "We are setting up a one-stop shop for foreign investors in the region to help them address the challenges of starting a business here." Investors also enjoy access to central Russia's lucrative market and cheap property prices. Kazan is breaking new ground in finance and plans to be the first place in Russia to issue an Islamic bond this July, capitalising on its large Muslim population and lure investors from the Gulf.
---
Branching out
India —
 FINANCE
Up to 97 per cent of Indian villages have no access to a bank branch, according to A Little World, a Mumbai-based financial inclusion player. The company is harnessing new technology to deliver services on behalf of major banks. Turning a biometric scanner, a printer and a smart phone into a mobile branch, A Little World allows any rural adult to open a no-frills bank account in less than 10 minutes. "We do away with the need for formal ID, which most villagers don't possess. All we require is a fingerprint and a photograph," says Anurag Gupta, the firm's founder. The firm will be visiting 12,500 villages.
---
Text drive
Palestine — 
COMMUNICATIONS
Palestinian drivers in the West Bank have a unique set of challenges on their daily commute, not least the frequent Israeli checkpoints. A couple of young entrepreneurs have responded by setting up a company called Ezma (Arabic for "traffic"), which enables drivers to update each other on what is happening on the roads using SMS technology. Founders Muath Al-Badawi and Hammam Samara are in negotiations with phone companies to roll out the system across the Palestinian territories.
---
Off-piste
Denmark — 
ENERGY
The idea of a new power plant disguised as a 90m ski slope may sound strange, but this is the new vision of Nordic energy from Danish company Amagerforbrænding. Copenhagen sends only 4 per cent of its waste to landfill, but wants this eliminated in its quest to become a "global eco-metropolis" by 2015. "It enables us to tell the world about our capabilities in the fields of environment and energy," says Amagerforbrænding managing director Ulla Röttger of the Bjarke Ingels group designed set-up. The €450m combined heat and power plant will open for business, as well as skiers, in 2016.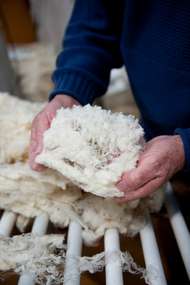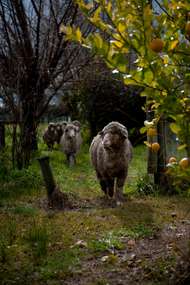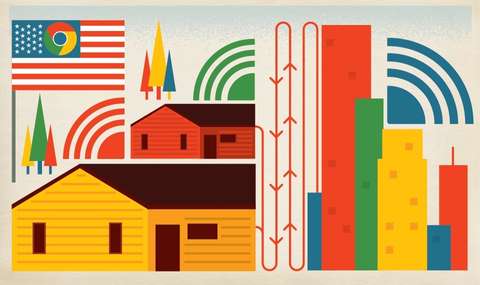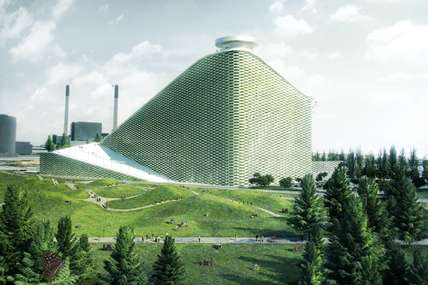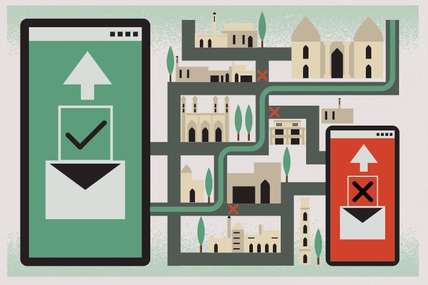 ---
Ron with it
Venezuela — 
RUM
In Venezuela's wobbly economy, the rum industry is a rare success. Forecast to increase in value by $20m (€14m) over the next two years to $93m, the boom has come after intensive lobbying of a business-wary socialist government to grant a trademark to private producers. The "Ron de Venezuela" designation was finally pushed through in 2006, mirroring the French Appellation d'Origine Contrôlée system guaranteeing quality control. "In the past five years we've seen the number of brands triple," says Alberto Vollmer, head of Ron Santa Teresa label and a key player in CIVEA, the National Chamber of Alcoholic Beverages.
---
Chinese wedding planners are in business. Not only are more couples getting hitched than ever before (more than 12 million in 2009), but many are demanding western-style ceremonies with all the associated costs. The industry is worth Chinese ¥247bn (€26bn).
---
Where to invest
Follow the flock
Australia [MERINO WOOL]
After decades of escalating wool prices and a loss of market share to man-made synthetics, the fortunes of Australia's 30,000 wool producers are finally looking up. The Australian Merino flock size has stabilised for the first time in 20 years at 68.3 million heads and the annual turnover is forecast to hit the AU$2.3bn (€1.7bn) mark this year, a 35.2 per cent growth since 2010 (AU$1.7bn).
An international campaign highlighting wool's eco-credentials has been boosted by a new Merino Casual blend from Australian Wool Innovation (AWI). AWI's scientists accelerated the introduction of dye during the manufacturing process to give wool a cotton-like finish. "This is one of the most profound trends to hit and influence the Australian wool industry in the past 20 years," says AWI's global business development manager, Sam Guthrie.
Since September 2010, Australian wool growers have sold 50,000kg of Merino Vintage to global apparel manufacturers, which translates to 200,000 individual garments.
---
Australian Merino unravelled:
The Australian Merino flock has been in steady decline since 1990, down-sizing from 174 million to 67.7 million in 2010/11. Australia remains the world's largest producer of Merino wool, accounting for 24 per cent of the total clip, followed by China.
The AWI is marketing Merino Casual to western Europe, Japan, India, China and the US, and has brands such as Esprit, Mango and Hugo Boss as early adopters.
Ultrafine Australian Merino producer Jemala, from rural Victoria, currently produces wool at an even finer micron (12.5-15 micron) than wool from the alpaca-like Peruvian vicuña. Jemala's knitwear and shawls are hand-woven in India and Hong Kong, retailing in Tokyo, from ¥210,000 (€1,766).
Australian Wool Innovation (AWI) has plans to open high-end Woodmark branded stores in London, Paris and Shanghai in 2012.
---
Fresh air
Japan — 
CLOTHING
Japan's Onward Holdings isn't a familiar name to many outside the fashion industry. But with annual sales exceeding €2bn, the Tokyo company founded in 1927 is a formidable fashion conglomerate. It owns more than 30 brands, including Joseph, Jil Sander and J. Press, and produces clothes in Japan for Paul Smith, Ralph Lauren and Michael Kors.
Lately, Onward Holdings has attracted attention for its innovative take on traditional men's jackets. The company unveiled its Air Jacket in Japan last year, made of a lightweight jersey knit of polyester and wool. For this year's spring-summer season, Onward Holdings has expanded production, selling the jacket at J. Press, Daks and five other brands in Japan. It's a well-timed move: come summer, Tokyoites could be wilting in the heat if the Fukushima nuclear plant's problems force businesses to cut back on energy and lower air-conditioning.
---
No place like home
USA —
INTERNET
When Google was selecting a US city to test its ultra-fast internet network, politicians in Topeka, Kansas, renamed their town Google as part of the bid. The company was apparently unimpressed, selecting Kansas City to benefit from connection speeds of one gigabit per second. Google will also work with local businesses to find uses for the bandwidth boost – the advent of the "Silicon Prairie" could be just around the corner.
---
Kiss me quick
Finland — 
MOBILE PHONES
A Finnish firm, colourfully named PowerKiss, is rolling out wire-free phone chargers to cafés and restaurants at dozens of European airports, including Charles de Gaulle, Stockholm-Arlanda and Frankfurt Main. Users attach an adapter to their phone and place it inside a marked zone. Thanks to something called resonating field induction, the phone is charged wirelessly.