Culture / Global
Culture
Briefing
A round-up of the best books, films and music.
Verité is stranger than fiction
Escapist blockbusters or quirky documentaries? When it comes to cinematic viewing this summer, choose reality over fantasy.
By Robert Bound
Soon it's June and the season of the summer blockbuster will be upon us: Kaboom! Zoom! Swoon! Multiplexes will be thronged with punters intent on escaping the clement weather in front of Transformers 3, Captain America and another addition to the seemingly infinite X-Men franchise. Read the comic, buy the toy, eat the burger, see the film.
The blockbuster season is strange. It is when, en masse, cinema-goers suspend the little bit of disbelief that was naggingly clinging to the cerebral cortex, the bit that was stopping them becoming a Scientologist. The alternative to this fantasy of pre-pubescent Wolverines and evil robots is reality. This summer bursts with an amazing array of documentary films that show us, deftly, intelligently, entertainingly, that truth is stranger than fiction. Or in other words, if you think the X-Men are odd, reserve your judgment until you've watched the weird worlds of a chess grandmaster, a chimp scientist and a motor racing legend.
Bobby Fischer is regarded as the greatest chess player of the 20th century; a boy from Brooklyn who beat most of the best while he was still in shorts and went on to beat Russia's Boris Spassky and become world champion in a match that defined Cold War pride and prejudice in Reykjavik in 1972. Bobby Fischer Against the World is a brilliant film with a nice title that follows the rise and fall of a man who could absorb every abstraction of the chessboard but could not be sane because of it.
"I'm not a chess genius, I'm a genius that happened to play chess," said Fischer, something the late, great Brazilian Formula 1 champion Ayrton Senna would understand. Senna knew he was God's gift behind the wheel and that was all that seemed to matter to a man who won three world championships by being the most exciting, aggressive and obstinate driver on the grid. Asif Kapadia's film, Senna, is a beautifully made paean to a man whose selfish streak on the track belied his selflessness off it.
After Oscar success with Man on Wire, James Marsh returns with a subject equal in quirk-factor to his impish tightrope-walker: a once-famous, then-notorious 1970s nature/nurture experiment featuring a chimp sent to live with a family on Manhattan's Upper West Side. Will Nim grow up to be a New Yorker or a monkey? Nim pulls a collection of lovers and fighters into his orbit to squabble over his life and death: that of a chimp, like a Christmas puppy, that grew up too soon and too much like an animal for everyone's liking.
Somehow, the reality of these films about reality seems stranger than aliens invading or spandex-clad superheroes, and offers us a mirror, if we want one, that Thor just doesn't. When the impossible gets familiar, invest in some cinema verité this summer.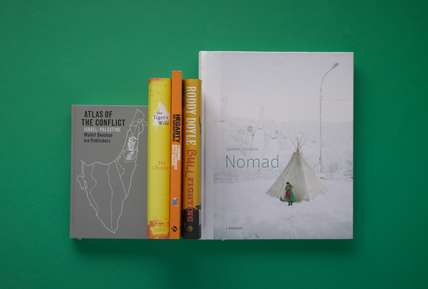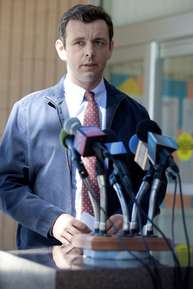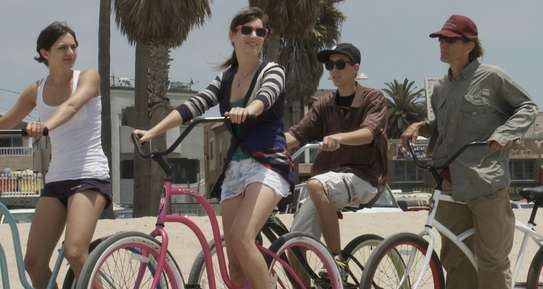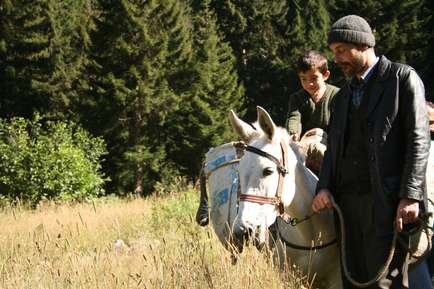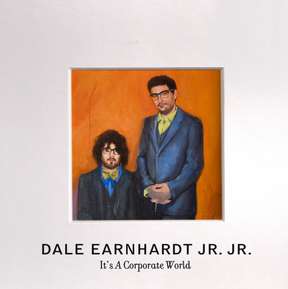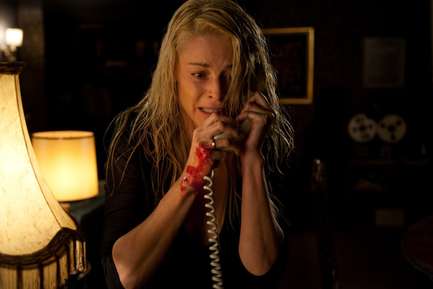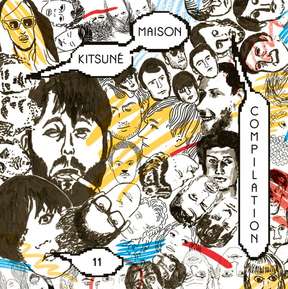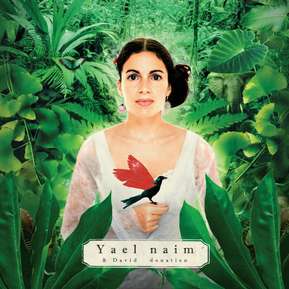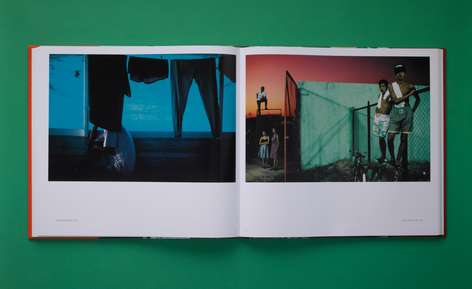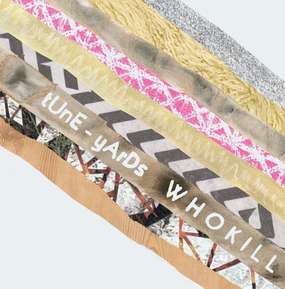 ---
Street smart
Photography — BOOK
The Suffering of Light is the first comprehensive retrospective of Alex Webb's photography, featuring some of his key works and previously unpublished shots taken during the course of his 30-year career. In Webb's own words: "You have to go out and explore the world with a camera," and The Suffering of Light does exactly that, offering a tempting glimpse into street photography and photojournalism – plus light, lots of it – from the streets of Kinshasa, Havana, and Istanbul to the beaches of 1980s Coney Island.
---
Non-fiction
Atlas of the Conflict
Malkit Shoshan
The fruit of a decade of research, Israeli architect Malkit Shoshan uses cartography and illustrated statistics to elucidate the tortuous history of the Jewish state. Winner of the 2011 "Schönste Bücher aus aller Welt" prize, this almanac crystallises facts from the world's most intractable conflict.
---
Fiction
The Tiger's Wife
Téa Obreht
Interest in Eastern European folklore has increased over the last few years and The Tiger's Wife plays on this theme. A cryptic tale set in an unspecified war torn country, the novel follows the narrator, Natalia, as she chases after the pieces of the puzzle of her dead grandfather's life.
---
Non-fiction
Hegarty on advertising: Turning intelligence into magic
John Hegarty
After 45 years in the industry, Sir John Hegarty's latest brainchild is an insider's guide to the advertising world. Full of legendary slogans and pictures of the campaigns the veteran crafted, the book also spills the secrets behind million-dollar branding strategies. Follow his do's and dont's for a successful career.
---
Fiction/short stories
Bull Fighting
Roddy Doyle
Doyle's collection of short stories is a middle-aged male affair that dwells on mundanities to cast light on universals: a semi-flirtatious trip to the Spar for a paper becomes "how long have I got left?"; the tragi-comedy of an ageing lap-dancer; why slippers mean the end. But the gloom of doom is avoided by Doyle's wry, Irish, middle-aged protagonists and their bright-eyed notes of contentment in being slightly thwarted.
---
Photography
Nomad
Jeroen Toirkens
Dutch photographer Jeroen Toirkens has made 12 journeys to the edges of the earth to document the northern hemisphere's last nomadic peoples. From the icy Arctic to the bleak plains of Mongolia, his pictures offer a poignant portrait of the way in which radical societal and ecological change is splintering communities.
---
Drama
Honey (Bal)
Director: Semih Kaplanoglu
The final part of Kaplanoglu's reverse-order trilogy (preceded by Egg and Milk) follows the early childhood of Yusuf, growing up in a remote, foresty part of Turkey. Beautiful landscapes, scarce dialogue and clever use of cinematographic tricks. Honey deservedly won the Golden Bear at the Berlin Film Festival in 2010 – it's picture perfect.
---
Documentary
Donor Unknown
Director: Jerry Rothwell
The quest for the unknown biological father/sperm donor has never looked more honest, funny and… weird. Raised by a lesbian couple, 20-year-old JoEllen Marsh decides to find her real father. The story makes it into the NY Times and more siblings, plus the father, emerge. Meet Donor 150: Jeffrey, former stripper. Too good to be true? But it is.
---
­
Drama
Beautiful Boy
Director: Shawn Ku
A married couple on the verge of separation cope with the death of their son who started a mass shooting at his college and then killed himself. With stripped-down performances by excellent Michael Sheen and Maria Bello, and focusing on the grief of the killer's family, Ku's debut offers a scorching take on the college-shooting theme.
---
Thriller
Julia's Eyes (Los Ojos de Julia)
Director: Guillem Morales
Produced by psycho-thriller veteran Guillermo Del Toro, the film follows Julia, who's suffering from degenerative blindness as she investigates the mysterious death of her twin sister. The film is a creepy, gripping and emotional ride, with stunning camera work by Óscar Faura (The Machinist), and an intense performance by Belén Rueda, Goya winner for The Sea Inside and lead in The Orphanage. It's Del Toro-team galore.
---
Rock
It's A Corporate World
Dale Earnhardt Jr Jr
Google the name and you'll get a butch petrol-sniffer, quite unlike this Detroit duo whose debut is the result of EPs spent fiddling with knobs, kicking drum-machines and covering Beach Boys songs. That's all checked here: hypnotic soundscapes, lush harmonies, catchy choruses. But they rock, too – if the Steve Miller Band bred with the Flaming Lips, this is what their Jr would sound like.
---
Merrill Garbus's Bird-Brains debut was recorded on a dictaphone in her Montréal bedroom. Now she's gone all rock star, using a studio in California. But the charm's still there. Tape-loop experimentalism, hip-hop beats, folk-cum-soul vocals and brass-band humping-themes ensure this dazzling, mixed-up, ingenious stuff will get you dancing like an itchy chimp. In the best possible sense.
---
World Jazz
She Was a Boy
Yael Naim
Another month, another album by a French-Israeli singer with an unerring ear for melody, an innate understanding of easy pop and a neat line in dipping into chanson history with a laddered stocking and an arched eyebrow. Although much of the record is as cute as a polka-dot 2CV, there's spikiness in the lyrics and a space for reflective torch songs and Middle Eastern beauty, too. 
---
Electro-dance
The Indie-Dance Issue
Kitsuné Maison
This is all about white denim, midnight Wayfarers and rolled-up jacket sleeves. G Loaec's 11th compilation is the grinning, sweaty fulcrum at which indie's disparate inspirations and baggy T-shirts meet electro's sucked-in cheeks, hair-gel and Korg keyboards. Kitsuné's ear for numbers that mix credibility with a dancefloor invasion at Jimmyz in Monte Carlo remains reliable.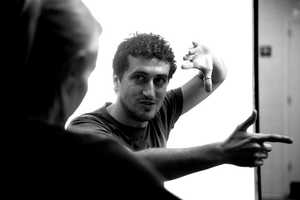 Q&A
Guillem Morales
Film director
Spain
Julia's Eyes (see left) is Guillem Morales's second full-length feature after his 2004's psycho thriller The Uninvited Guest (El Habitante Incierto). Now the Spanish filmmaker talks to Monocle about his inspirations and working with the Del Toro team.
The film is produced by Guillermo del Toro. What was it like working with him?
He was there for everything, especially when I had a problem. Guillermo is not only a producer, he's also a director so he understands perfectly what a director needs. We didn't agree on some things but he was very respectful.
You co-authored the script with Oriol Paulo. How did it work?
It all started with an image of a blind woman. I only knew that she had been operated on and had to keep the bandage on for two weeks. We wrote the script and developed all characters based on this.
What is the line between making the film entertaining and making it horrific?
I suppose you only find the line during the filming process. It's pretty much like finding the tone and the intensity of the film. At one point you know perfectly what's too much or what's not strong enough. The camerawork is very important as I wanted to make the audience feel Julia's blindness.