Defence / Global
Defence
Briefing
How Hungarian troops are adapting to Afghanistan and who is buying which weapons from whom.
In the field
Rude awakening
Afghanistan [HUNGARIAN FORCES]
"I was asleep in the truck and woke to find bullets flying above our heads," says Sergeant First Class Attila Cseresznyes of the Hungarian Defence Forces (HDF). His team had only been in Afghanistan for a couple of weeks when they found themselves under Taliban attack in the northern province of Baghlan last December. The Taliban were beaten back, most probably killed by machine-gun fire from Cseresznyes' unit and a joint force of US and Afghan soldiers.
Sergeant Cseresznyes was not as surprised as some, as he had been deployed here before. But most of the Hungarians, whose army had not fought since the Second World War, admit they were shocked when they first came into contact with the enemy.
The HDF was deployed in Afghanistan in 2003, but until two years ago its role had been limited to peacekeeping. Few of its soldiers had any idea what war was like. But now with Nato mired in the Afghan war, the HDF has begun to play more of an offensive role. One unit is attached to an Afghan infantry battalion in a combat-support role and sees regular action.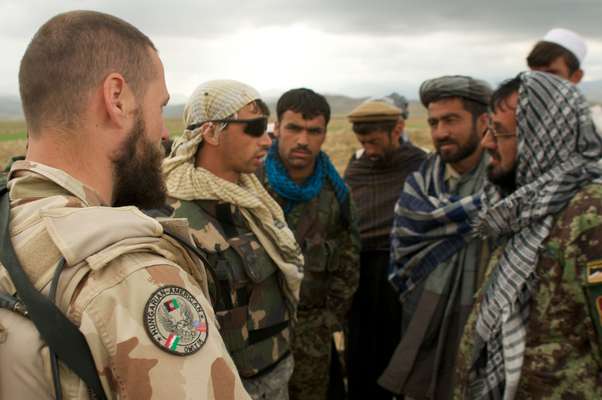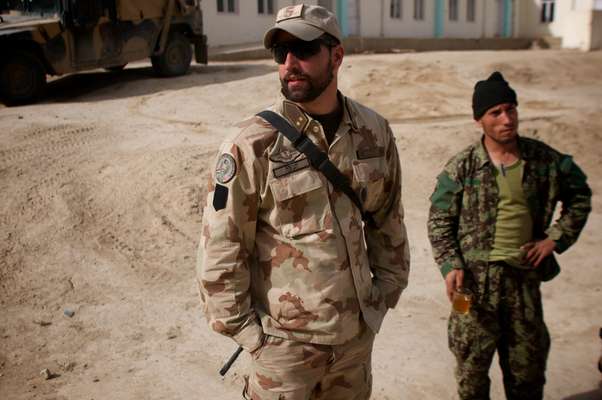 The Hungarians' lack of fighting experience initially caused problems. "We had some difficulties because the structure of the HDF is very officer-oriented," says Sergeant First Class Jess Daniels of the Ohio National Guard who, with a dozen other Americans, is attached to the Hungarian team. "They are used to making all the decisions whereas in our army non-commissioned officers have a lot of independence. Basically, we resented being relegated to their drivers. But after a while, we realised it was a nice little army." Yet it's the oddest thing, seeing young US soldiers reporting to a Hungarian lieutenant-colonel who was a serving officer during the Cold War – on the Soviet side, of course.
The Hungarians have other difficulties to contend with. Their second-hand vehicles are falling apart (a shipment of new trucks has just arrived). Some of their Soviet-made machine guns date back to 1945. But war becomes normality with frightening speed. Troops from earlier rotations, who came to Afghanistan for the combat pay, are clamouring for another tour. "This is real soldiers' work," says one.
Soldiers' names have been changed
---
Hungary for a fight: the new Nato nations go to war in Afghanistan
Hungary is the fourth largest ISAF troop contributor of the 10 countries that joined Nato since Budapest acceded to the alliance in 1999. But its 483-strong contingent officially on the books in Afghanistan is dwarfed by Romania's 1,726 and Poland's 2,527. The Czech Republic is only marginally behind with 463 uniformed personnel in theatre, but it has also donated 12 attack and utility helicopters to the Afghan National Army.
Hungary has long been held back by its Soviet-era equipment and doctrine. Its involvement in Afghanistan is more a sign of political goodwill than a war-winning presence. That strategy nevertheless appears to be working and in return the US has loaned Hungary 19 MaxxPro mine-resistant ambush-protected (MRAP) vehicles to protect troops in the field. The Pentagon has also paid for an upgrade package that enables Humvee crews to see in the dark and new radios to be able to talk to other ISAF members. Budapest is now planning to send a fleet of Nato-compatible helicopters to Afghanistan in 2012, giving them mobility and a real sense of participation.
---
Husbands and wives are now allowed to serve together in the US military. Almost 300 couples were deployed overseas together last year after the Army adopted new rules to make it easier for couples that wanted to serve on the same mission.
---
Deals
Asian tiger
Thailand [ARMS}
Thailand has become the latest country to join Southeast Asia's undersea arms race, as militaries around the region put submarines at the top of their wish-lists.Thai deputy prime minister Suthep Thaungsuban justified Bangkok's decision to buy at least two German Type 206A diesel-electric submarines for around €150m in late March by arguing that Thailand would be vulnerable if it didn't balance its forces against the new submarines being bought by Indonesia, Malaysia, Singapore and Vietnam. However, the second-hand German boats are 35 years old and could struggle to match new boats commissioned by rivals.
---
Cash flow
Global — 
SPENDING
The world spent $1.63trn (€1.11trn) on defence last year, around 2.6 per cent of total spending, according to research by Swedish think-tank SIPRI. Cash-strapped Europe reduced its outlay, while South America and Africa grew the most. The US accounted for the lion's share of the extra dollars spent – Washington now spends 43 per cent of the global total.
A US: $698bn
B Europe: $382bn
C China: $119bn
D Middle East: $111bn
E Africa: $30bn
F Rest of World: $290bn