Design/Architecture / Global
Design/Architecture
Briefing
The latest products, players, projects and happenings in the worlds of architecture, homeware, packaging and more.
Unlabelled living
Japan — 
FURNITURE
Founded in Osaka in 1998, design group graf has worked on everything from furniture and interiors to architecture and art collaborations. Its new collection, TROPE, pushes furniture in a new direction. The assembled range might leave some initially scratching their heads but the idea is to create pieces that can be used however the owner chooses. Trestle legs can make a table; the chair (the most easily identifiable piece) can double up as a table support. The leaning poles could be for hanging clothes.
"By placing it differently, or putting different pieces together or using it with other furniture, TROPE can be multi-functional," says graf's Itsuo Kosaka. Buyers can order in natural woods such as Japanese oak or choose one of six TROPE paints.
Led by Shigeki Hattori and Michio Yokoyama the designers came up with eight products and another eight are due out this month, including a wooden bench/table and a lightshade that comprises no more than a clip that can be attached to a cup or a sheet of paper to make a shade. TROPE certainly encourages creative thinking. The team is reluctant to label the products or even say what they're for – that would be missing the point. The new collection has been on display at graf's home in the Nakanoshima district of Osaka where a new event space has been added to the popular shop, showroom and café.
graf-d3.com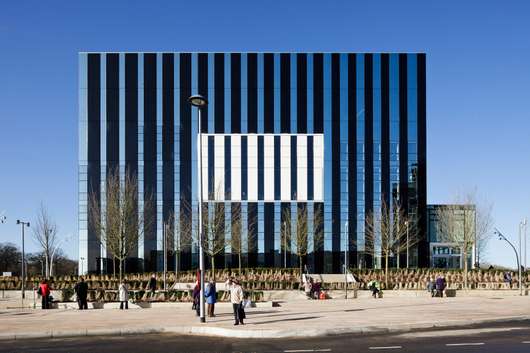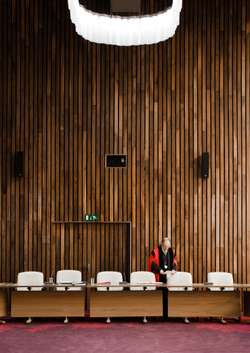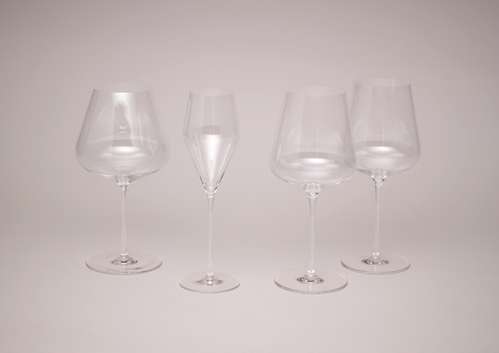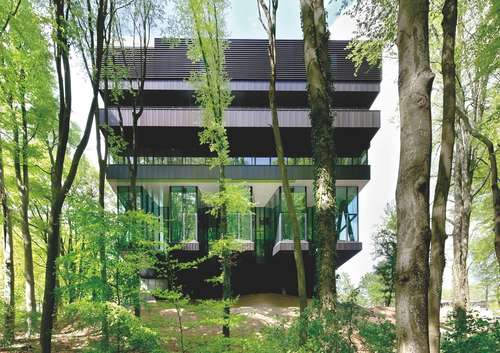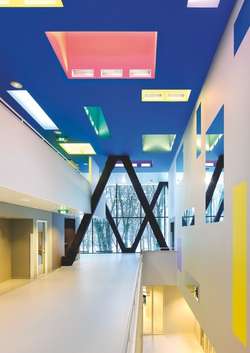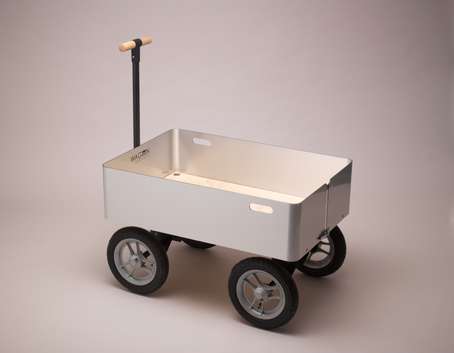 ---
Bestseller
Charles Sofa: Antonio Citterio for B&B Italia
Given its rich sofa heritage it's little surprise that B&B Italia's bestselling product is Citterio's Charles, designed in 1997 and available with 16 modular elements. This year the brand has added an outdoor version to its portfolio.
bebitalia.it
---
Power of good
Global — 
GENERATORS
Honda's new ENEPO EU9iGB domestic generator is powered by butane gas canisters and cuts C02 emissions by 10 per cent compared with its predecessor. This environmental efficiency is a bonus, of course, but it's the charming, portable design, with echoes of 1950s appliances, that earns it a place in our home.
honda.com
---
Sweet stuff
Singapore — 
PACKAGING
Founded in 2008, the Chocolate Research Facility boasts over 100 flavours sold in its three Singapore outlets. This summer it will add 10 new ones, inspired by cocktails. More than the mojito, daquiri and bellini flavourings though it's the colourful drink stains on the packaging, designed by the in-house team, that we like.
chocolateresearchfacility.com
---
Home blown
Austria — 
GLASSWARE
Located in Lower Austria, the Zalto glassworks makes lead-free goblets and decanters using methods from the early 14th century. The slim-stemmed Denk'Art series is mouth-blown and heated to 1,300C. Glasses are shaped to mimic the angles of the earth's axial tilt and carafes follow the lines of Ancient Greek amphoras.
zaltoglas.at
---
Making it better
Netherlands — 
HOSPITAL
When Koen van Velsen, one of the Netherlands' leading architects, was commissioned to build a rehabilitation centre in a forest near Arnhem, he drew the project away from the expected construction. "We didn't want to use materials that characterise dreary hospital environments. Instead of fluorescent lighting and linoleum flooring we used glazed areas, large lightwells and internal voids to allow plenty of daylight into the heart of the building," says van Velsen. The 14,000 sq m centre is part of a larger plan that includes a public park with three high-density buildings, including a school and an apartment complex.
koenvanvelsen.com
---
Civic pride
UK — 
COUNSELING BUILDING
The Corby Cube, a five-storey civic and arts centre, has opened in Corby, UK, as the centrepiece of a huge regeneration project. The building, by London-based architects HawkinsBrown, will house facilities for town administration including council offices and a meeting chamber as well as commercial space, a library, 445-seat theatre and roof terrace. The façade gives the building a black and white-striped "barcode" appearance. Inside, much of the concrete and steel superstructure is exposed, creating an industrial feel, in keeping with the town's steelmaking history.
hawkinsbrown.co.uk
---
Wagon on a roll
Belgium — 
GARDENING
While outdoor furniture was a hot topic at this year's Salone del Mobile, little attention was paid to garden accessories. But Jean-Pierre Galeyn of Belgium's Tradewinds has engineered this cute Wagon cart. Made of alumnium and marine plywood, it hauls an impressive load of cuttings and flower pots.
trade-winds.be
---
Old and new
Porcelain perfection
US and Japan [ceramics]Original Teco Art pottery was produced from 1899 to 1920 in Illinois as a ceramic expression of modernist principles. Illinois firm Prairie Arts is now reproducing a series of the 500-odd designs. The Japanese town of Arita has been producing porcelain since the 17th century. Arita firm Shobido-Honten has made a new range of bowls, Cacomi, made with the same attention to detail as traditional Imari but is designed for everyday use.
prairie-arts.com; shobido-honten.com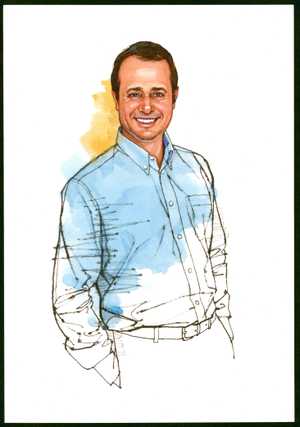 Q&A
Pierre-Alexis Dumas
Artistic director
Hermès - Paris
Some of the biggest news at Salone was Hermès' debut range of furniture and fabrics.
Why have you decided to launch a furniture and fabric division now?
The journey started in 1930 when Emile Hermès collaborated with Jean-Michel Frank and this foray was followed by many more, including Rena Dumas' 'Pippa' collection in the 1980s. We feel now is the right time to create a universe for the home, taking furniture and furnishing fabrics as a starting point.
What can Hermès bring to the furniture market?
I believe we bring a unique approach to furniture design – a quest for excellence and a very high level of craftsmanship. We put all our values and philosophy into each object.
What does the range consist of and how did the decision-making process evolve?
We relaunched Jean-Michel Frank furniture in 2010 and then invited different designers to give us their vision of 'Hermès' furniture. Antonio Citterio designed a collection of living-room furniture. Enzo Mari designed a collection for the study – magnificent leatherwork that pays homage to the skill of our craftsmen.
How long has it been in development?
Two years.
How will the range be marketed and distributed?
Our Jean-Michel Frank furniture collections are in two of our Paris stores and will soon be launched in several Hermès shops around the world, starting in the US, then Asia and Europe. The contemporary furniture collections will be available from October 2011 in these stores too. Within two years around 40 Hermès stores will be able to present the complete world of 'la Maison'.
Are you targeting a new audience?
I think our home collection will appeal to aficionados of Hermès because it embodies the timeless style of Hermès: the search for quality and comfort, honest materials, and perfection in the details and the finish. But I believe all lovers of beautiful furniture, interior architects and decorators searching for timeless objects of utmost quality in terms of materials and savoir-faire will be interested too.
hermes.com