Fashion / Global
Fashion
Briefing
A new concept store in Tokyo, Sunspel's first line of womenswear and a Q&A with Oliver Peoples' Larry Leight are featured in this month's fashion round-up.
Tailor made
NY — 
BROOKLYN TAILORS
Brooklyn Tailors hand-sews only small runs of ready-to-wear clothes. Set up in 2007 by Brenna and Daniel Lewis, the studio also offers bespoke tailoring and in June it will open its first boutique on Grand Street in Brooklyn. Part of the new season's line, this slim-fit Japanese cotton chambray shirt is finished with mother of pearl buttons.
brooklyntailors.net
---
White light
Milan — 
AGNONA
Since 1953 Agnona has championed sustainable design and takes nature as a source of inspiration. Part of the Zegna Group and entirely made in Italy, the brand now offers made-to-measure in its Montenapoleone boutique. This Ottoman cotton sheath dress comes in time for summer, teamed with an oversized woven shopping bag.
agnona.it
---
Japan's new concept store
Tokyo — 
SUPER A MARKET
Post-earthquake the mood is still unsettled in Japan but for people in Tokyo life must go on. The latest shop opening by Hiroyuki Sasaki, who founded Tomorrowland in 1987, is Super A Market, a reworking of a store in Aoyama that has long been part of the Tomorrowland fold. Brands on offer include James Perse, Norwegian Rain and Umit Benan for men, and Jean-Paul Knott, Jasmin Shokrian and Kitsuné for women. Upstairs has a laid-back feel with rugs, candles and cosmetics. The Tomorrowland team worked with Masamichi Katayama of Wonderwall on the interior and cosy bar.
superamarket.jp
---
From the front line
Paris-Stockholm — 
RON DORFF
Inspired by the original model developed for the Swedish Army, the French-Swedish sportswear brand launched the 747 underwear kit – seven briefs, in three looks, for each day of the week. This well-cut, no-frills Y-front (pictured with Ron Dorff's vest) is made of the finest breathable cotton. It's available at boutiques internationally, including Jeffrey in New York, NK in Stockholm and Club 21 in Singapore.
rondorff.com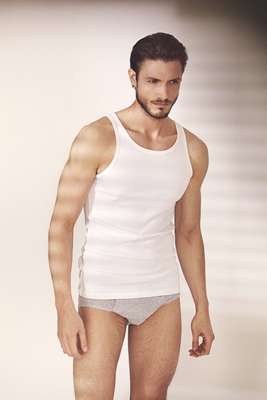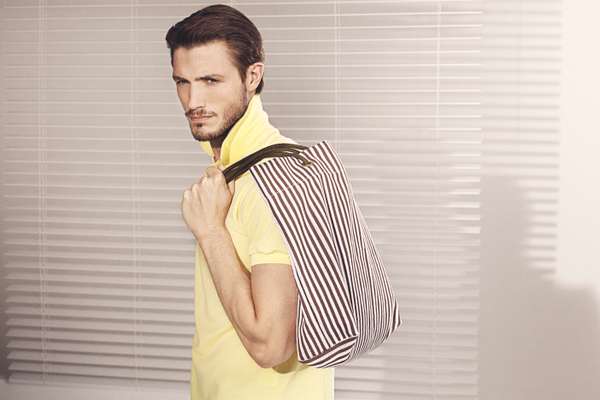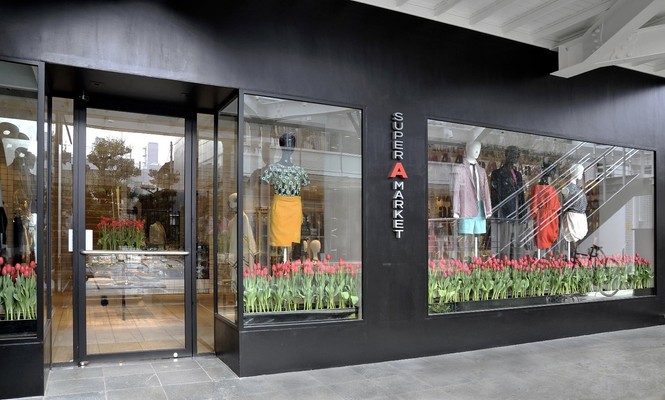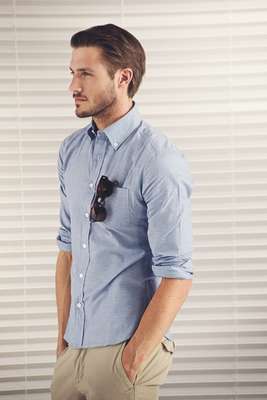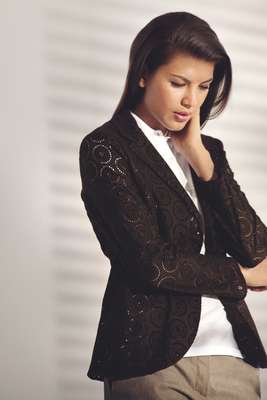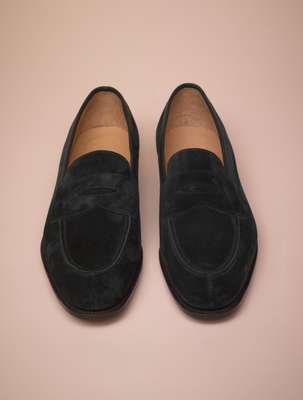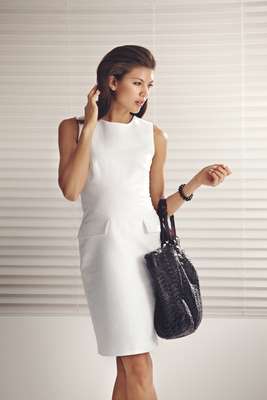 ---
Basic instinct
Tokyo — 
WARDROBE
Mixing aspects of utility outdoor clothing with playful prints and fabrics, Yosuke Aizawa founded White Mountaineering in 2006. In addition to the main line, he has launched a collection of simple basics called Wardrobe, and a hi-tech range named BLK. Aizawa's first women's line, Porlar, also debuts this season.
whitemountaineering.com
---
Trail blazer
Milan — 
ALBERTO BIANI
Through the 1970s and '80s, Alberto Biani launched several clothing brands for both men and women, including Oliver, a collaboration with Valentino. In 1996, the Italian founded his eponymous women's line and two years later came ab, aimed at a younger customer. The main line's spring offering features printed blouses and dresses and this lightweight blazer.
albertobiani.it
---
All about the girl
UK — 
SUNSPEL
Sunspel has been making underwear and T-shirts since 1860 and was the first to introduce the boxer short to the UK. For this spring/summer season the Brit heritage brand launches its first women's collection offering modern must-haves such as this Egyptian cotton polo dress with a handy patch pocket and the beaming vintage Sunspel sun logo. The new line also features a women's equivalent of the signature Sunspel boxer (as worn by Nick Kamen in the 1985 Levi's commercial): elasticated-waist skirt.
sunspel.com
---
Get roped in
Madrid — 
POOL
Madrid fashion retailer Nicholas Benitz opened POOL in 2009 after working in product development and shop design for the Richemont group. Designed by Benitz, this made-in-Madrid cotton canvas tote with adjustable rope handles is an example of what small-scale production in an urban cottage industry can turn out. The boutique also stocks menswear brands with a similar philosophy, including Drakes and Barena.
poolmadrid.com
---
Face to watch
New York — 
DEDEGUMO
After seeing the work of master watchmaker Izumo Senco on a visit to Kyoto, Bob Guest decided to bring Dedegumo's watch workshop to New York. "I felt that the artistry and designs deserved a broader audience," he says. Here Japanese watchmakers craft every piece and there's also an intimate showroom.
dedegumo.com
---
Using their loaf
London — 
TRUNK
British brand Edward Green teamed up with Trunk Clothiers (an affiliate of Monocle's parent company) to design this green suede Sloane Loafer. "It was a fascinating process – I learnt a lot about shoemaking and I felt proud to be wearing something that has been completely made by hand in England," says Trunk founder, Mats Klingberg.
trunkclothiers.com
Q&A 
Larry Leight
Founder of Oliver Peoples
Los Angeles
The American eyewear brand has collaborated with the Peck family on the Gregory Peck frame. To coincide with the 50th anniversary of the film version of To Kill a Mockingbird, proceeds will be donated to the Los Angeles Public Library.
How did the design come about?
Anthony Peck, son of the late Gregory Peck, has been a fan of Oliver Peoples for many years and he had kept the last original frame his father had worn in To Kill a Mockingbird. He approached us with the idea to recreate these famous glasses.
Are you working on any other exciting forthcoming collaborations or tribute styles?
We are currently planning our 2012 collaborations and there are some exciting possibilities.
oliverpeoples.com