Magnus Renfrew / Hong Kong
Founding father
In under four years the Hong Kong International Art Fair has become a key date on dealers' and buyers' calendars. Founding director Magnus Renfrew tells us about his work life, and how billionaires and airplanes helped him create a prize show.
"I was recruited to help set up the Hong Kong art fair – ART HK. Previously I'd been an auction house specialist with Bonhams in London for seven years. I was doing a lot of research into the art scene in Asia and was really struck by the sophistication of what was being produced out here and I was keen to come out to see first-hand some of the changes that are happening.
Asia is booming economically; there's huge growth here. The auction market is very young but Hong Kong is already the third largest in the world after New York and London. It's a natural hub for the entire region. There are more billionaires in Asia than in Europe, and that looks set to continue. The market tends to follow the money and there's no doubt that the money is going to be in Asia over the next 50 years.
So I can see the circumstances in which this could become one of the most important art fairs if we keep working hard at it. A large part of that is because the world is changing and Hong Kong finds itself at the centre of the new world.
The art fair is not just a niche for Asian art – we're trying to create a global art fair. Over the past three years we've been strengthening the western gallery line-up. Last year we made a big leap forward with galleries such as Gagosian, White Cube, Lisson Gallery, Hauser & Wirth, Galerie Lelong; so now we've got a fair that's of a truly global standard.
Many of the art fairs that take place in the West are very western-centric and they have carried on along the same path without necessarily having the flexibility to react to what's happening.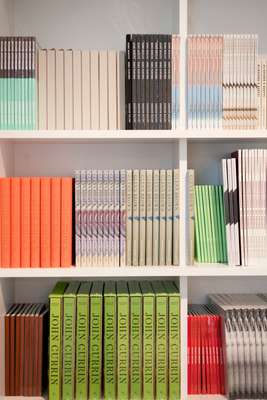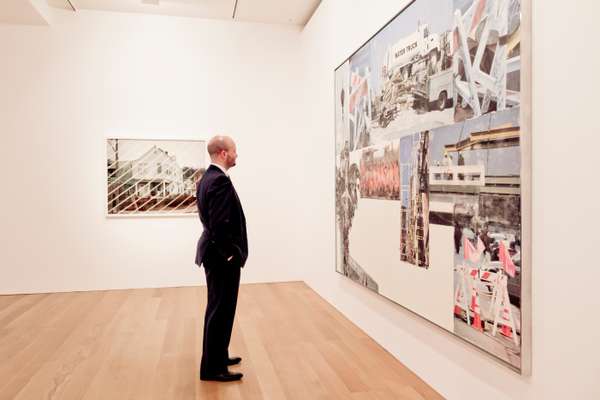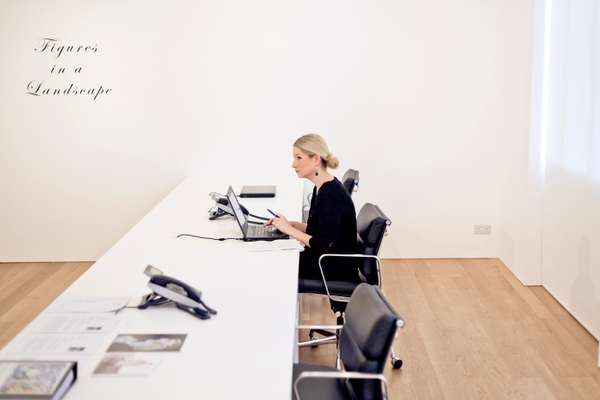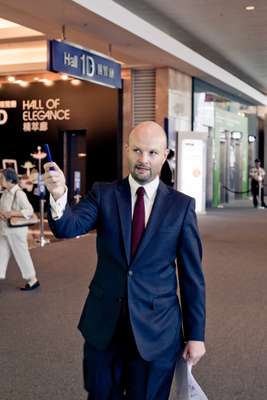 The great advantage of starting something from scratch is that you can really bend with the wind. Things are happening so fast in Asia; you can't have a five-year or three-year plan. You can have a one-year plan, but even that's going to be significantly revised. That's part of the excitement of it.
I go to lots of art fairs and we're trying to create something that is going to be different, new and exciting. People want to see the best blue-chip work but they also want to see something they've never seen before. They want to go away thinking they've discovered something. People are always interested in seeing young artists' work because they feel that they may be able to find the next big thing – the Damien Hirst of tomorrow.
There is a growing interest in collecting international art from a pan-Asian audience. Indonesia is looking very interesting at the moment. The Taiwanese and the Koreans have been buying international art for some time and although Chinese art is very popular, Chinese collectors are beginning to look at artists from South Africa, from Germany, the UK.
And what's interesting is that western galleries are picking up Asian artists, who are getting a wider ­exposure than they might otherwise have had. We've had Hong Kong artists who've been getting international exhibitions as a result of relationships that have been generated at the Hong Kong fair. There's huge room for growth.In my first year here I was on 40 flights in six months – Shanghai three times, Beijing four times, Taipei, Seoul, Singapore, Tokyo, London, Paris, Sydney, New York, Miami, Mumbai, Delhi – you name it. It was a punishing schedule but we managed to get 101 ­galleries from 19 countries in the first year. I think people were quite surprised by the level of quality that we've managed to attract.
In June I go to Art Basel – it's only a couple of weeks after the Hong Kong fair has finished so there's still quite a lot of buzz about it when we get to Basel and we establish some initial conversations with galleries there for our next fair.
In August I focus on getting as many of the Asian galleries as possible to come. Between September and December, I'm probably on the road about 50 per cent of the time, going mainly to Europe and the United States.
We look to try and get things pretty much done by the time of Art Basel Miami in December. But that's a very tough few months. From January to May, the focus becomes much more on getting the collectors to come and the marketing operation then goes into full swing.
I'm usually in the office for nine. Often I don't have time to take lunch, I just grab it on the run. Hong Kong increasingly has a vibrant gallery scene so it's important that I get to as many gallery openings as I can but I have a young son so it's not easy to juggle everything.
Working across time zones, it's very difficult to separate professional and home life – I'm talking often late into the night to New York or wherever. I try very hard to keep Sundays free so that there's one day absolutely with the family. That doesn't always work out.
Luckily my wife and I have been together for a long time – we met at university. She used to be the sous-pastry chef at The Wolseley in London. She loves Asian food and Asia."
ART HK runs 26-29 May.
Magnus Renfrew CV
1975 Born Winchester, UK; grows up in Cambridge
1999 Graduates with a first class honours in Art History from St Andrews, Scotland and joins Bonhams as a fine art specialist
2004 Marries pastry chef Emma Williamson. They have a son, Finlay
2006 Joins Contrasts Gallery, Shanghai, on one-year contract as head of exhibitions
2007 Appointed founding fair director of ART HK: Hong Kong International Art Fair
The Hong Kong International Art Fair may only have been going since 2008 but it has already firmly put the city on the global arts' agenda with its impressive line-up of international and regional galleries, including Barbara Gladstone, Greenberg Van Doren Gallery and Seoul's Kukje Gallery, and a plethora of smaller outfits fighting to get in – 260 galleries out of 500 applicants were accepted this year. Renfrew has been a driving force behind its success, convincing big-time buyers to attend the fair in large numbers.