Ethio-jazz revival / Ethiopia
Keep on playing
Ethio-jazz was the thrilling sound of Ethiopia in the 1960s and '70s, blending traditional music with funk and soul. James Brown impersonators yelped and pelvic-thrusted their way around stages before a communist dictatorship killed off the genre. Until now, that is.
Ethiopia's jazzmen never thought they'd have it this good again. But Addis Ababa is starting to swing once more and, with youngsters and old-timers now playing together and influencing one another, a new golden age may be about to emerge.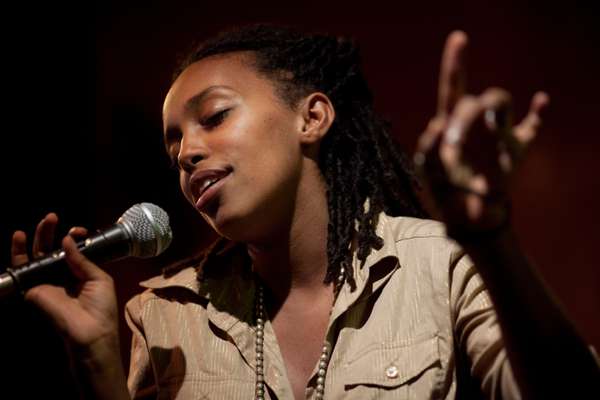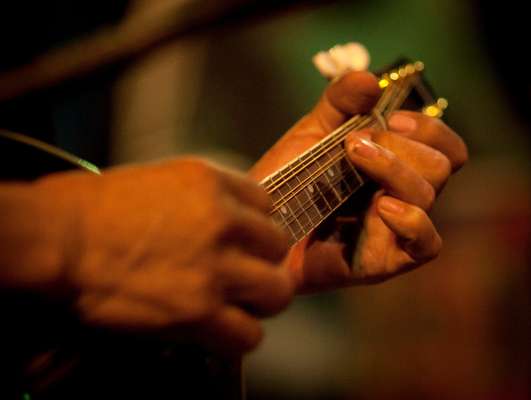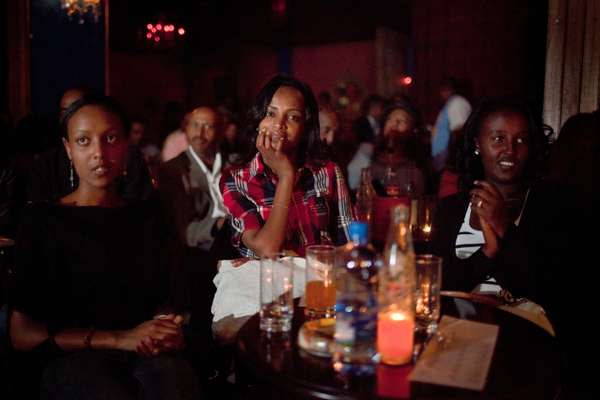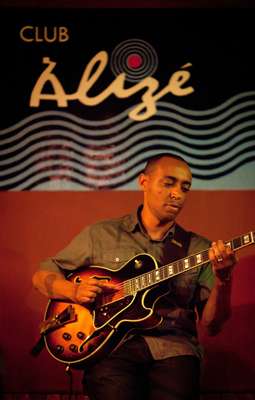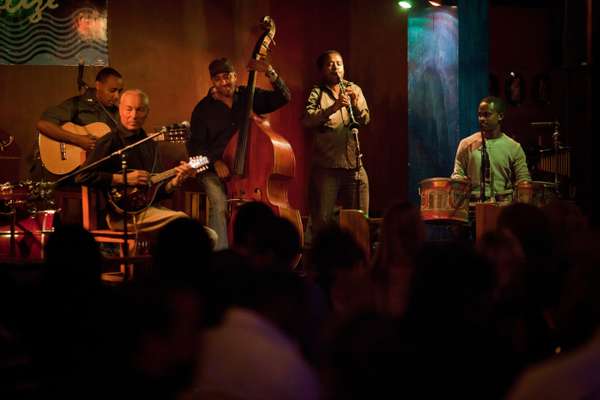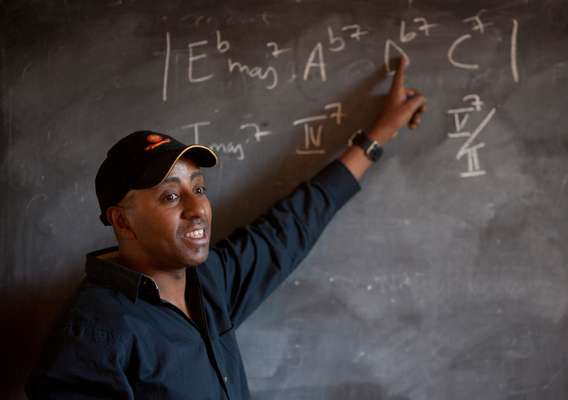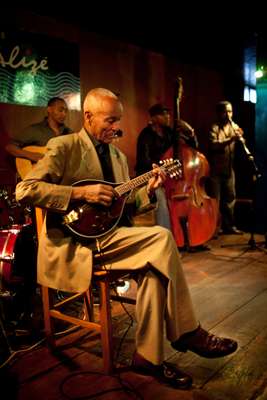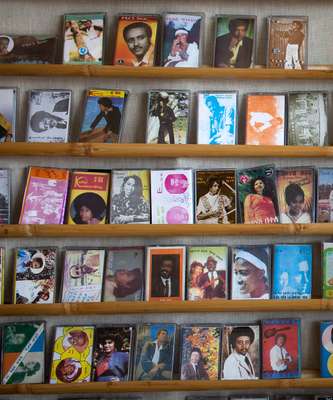 Back in Addis's swinging 1960s and '70s heyday, singers sporting impressively large afros belted out hit after hit backed by women as beautiful as only Ethiopia can manage. A host of record labels sprang up, clubs flourished and seedy affairs sparked on seedier dancefloors.
The men and women behind what came to be known as Ethio-jazz – really a marriage between Ethiopian music and American jazz and funk – sang about love and created a sound like nothing else.
Then the thuggish communist Derg regime came along and ruined everything. They didn't much like songs about love. Or songs that had an American influence. Jazzmen were beaten and killed, and many fled the country.
The regime was overthrown in 1991 and Ethiopia has started to develop. The past five years have been impressive: the economy has grown in double digits and there is a new middle class hungry for entertainment. Musicians who emigrated to the US are coming back, venues are opening and once out-of-work jazzmen are getting calls. Overleaf we meet the key players in this jazz revival.
Back in the early 1960s, Ethiopian musicians started to fuse the country's traditional five-note scales with the 12-note scales used in the West. They took cues from the likes of Duke Ellington when they heard similarities between American jazz and Ethiopian pop. They chucked in a bit of funk and some James Brown influences – and so Ethio-jazz was born.
The pioneer
Mulatu Astatke is often called the father of the scene. His haunting vibraphone-dominated sounds were used to soundtrack Jim Jarmusch's Broken Flowers and Nas and Damien Marley sampled his masterpiece "Yegelle Tezeta".
The legends
Artists you should hunt down include Alemayehu Eshete (when you want to dance), Mahmoud Ahmed (when you want to cry) and Girma Beyene (when you want to chin-stroke).
The label
A lot of the best music has been compiled as the Éthiopiques series by Paris-based Buda Musique. There have been 27 releases and the beautifully packaged remasters have helped build the international reputation of Ethio-jazz.
He may not be as famous of some of his counterparts, but Ayele Mamoremains a titan of Ethio-jazz. There are the legends and then there are the old-timers. The likes of Mulatu Astatke and Mahmoud Ahmed can play venues in Barcelona, Dubai and Toronto. They're being sampled by rappers, courted by hipsters and – crucially – are bringing Ethio-jazz to a wide audience and setting a standard for achievement.
Old-timers such as Ayele Mamo are different. Gashe Ayele (gashe is a term of respect meaning "my shield") started his career as a 16-year-old member of Emperor Haile Selassie's Imperial Bodyguard Band. "I sang, I danced, I acted," the 66-year-old smiles. "Great days."
But most of all he loved to play the mandolin. For a time it was lucrative enough until "everybody started using synthesisers". Three years ago, he was approached by some twenty and thirty-somethings who, knowing his music well, wanted him to join their band. Now every Thursday he plays with them to a packed house at Club Alizé – the highlight of the night is his solo performance followed by his dancing. "This is a genuine revival," he says. "If it continues, the great classics will be a part of the future generation and something new will emerge too."
The entrepreneurs
The pioneering pair who have established a popular band and a jazz school, with plans to open a club
Girum Mezmur and Henock Temesgen are a little bit different and a lot the same. Henock came back to Ethiopia five years ago after 28 years playing and recording American jazz and Ethiopian sounds in New York and Boston.
"A lot of my friends were moving here," says the 49-year-old, sitting outside a coffee house inside which Ayele Mamo is composing lyrics over a cup of macchiato. "Initially I was worried I wouldn't be as stimulated here as I was in New York. But then I met a lot of great musicians and thought that I could go on to achieve something." One of them was Girum, a 36-year-old musician who had never left Ethiopia. Ten years ago, he decided to start Addis's first new jazz night. With Henock he formed the Addis Acoustic Project, a band that has players aged from their early twenties to their late sixties, and now one of the city's most popular draws.
But there's an entrepreneurial spirit to them too. They've set up a jazz school with a three-year programme and 70 students will graduate this year. It's all helping to solve one of the scene's main problems: not enough top quality musicians. This year the pair started a jazz festival and, in July, they'll open a seven-nights-a-week club in Ethiopia's oldest hotel, the church-like Empress Taitu. They're confident they can attract jazzmen from the US and Europe to jam with them.
The shop
Where to lay your hands on those rare golden age recordings
Addis record shop Mitmitta was founded by Norwegian Ethio-jazz devotee and DJ-about-town, Vemund Brune Hareide (or "Kidus" to give him the Ethiopian name he goes by). A sign on the wall of the store reads:"Mitmitta is a spice made from chilli, onions, ginger, herbs and salt.
You may also be 'mitmitta' if you are full of energy or enthusiasm. The older Ethiopian music has this effect on us. So we decided to open a shop."
Adwa Dildi roundabout,
Addis Ababa, + 251 911 933 240
mitmitta.com
The venue owners
The club at the forefront of the Ethio-jazz renewal in Addis Ababa
It's dark and it's plush. People smoke, people drink. Indeed, they do a lot of both. It feels like a jazz club should – like jazz clubs used to – but it also feels contemporary. And its velvet-cushioned seats are full to the brim every weekend.
Elsa Hiwot Hidaru, who lived in the US for 14 years, says she opened Club Alizé with co-owner Yafet Habtu. "I never knew I had a passion for nightlife until I came back to Addis Ababa," she says, as a six-piece band run through their sound check. "Addis is two different cities – one by day and one by night."
Ten years ago, when Addis bars and clubs were still bruised from the communists and their curfews, there was only one venue in the city for live jazz – and it was struggling. Now there are over 20 places and Elsa has, during a tough four years, turned Alizé into the most popular high-end live music venue in the city. "I suffered for a year, not finding the right musicians," she says. "But then people started to come. Young musicians were playing with old and there's a nostalgia to it too. The crowd are from their twenties to seventies – it's a beautiful mixture."
Club Alizé, Ring Road, Addis Ababa