Property prospectus / Vienna
Leopoldstadt
A Jewish enclave a century ago, Vienna's Karmeliterviertel – part of the larger Leopoldstadt – was down and out for much of the postwar period. But thanks to creative energy and smart city planning, the area is booming.
For much of its history, Vienna's second district, Leopoldstadt, was on the wrong side of the Danube Canal, so to speak. Across the water from the elegant city centre, the Karmeliterviertel (Carmelite quarter) – situated around a market place and named after a Carmelite monastery that no longer stands – was packed with coffeehouses and vaudeville theatres. Until the Second World War it was also largely Jewish. After the war, however, the area became poor and seedy. "Historically, the first district was opera, the second was the waltz," says Gregor Eichinger, an architect who has lived and worked here for seven years. "The first was the city's face, the second its bum."
This is changing now and at an accelerating rate. In summer 2008, the U2 subway line was extended into the neighbourhood and in December 2010, the Hotel Sofitel Vienna Stephansdom, designed by French architect Jean Nouvel, opened to great fanfare.
The area, which is once again predominantly Jewish, is only a 10-minute walk from the city centre, but it has a completely different feel. While there are still plenty of empty storefronts and unused spaces, a look up reveals attic penthouse apartments under construction or high-rises near the water.
Flights to Vienna International Airport
From London
BA and Austrian, several flights a day
Austrian and American, daily
Austrian, six days a week
---
Song
Praterstrasse 11-13,
+ 43 1 532 28 58, song.at
Perhaps the most beautiful shop in Vienna in a vast industrial space designed by Gregor Eichinger. Song stocks avant-garde fashion by Belgian and English designers.
---
Kaas am Markt
Karmelitermarkt 33-36,
+ 43 699 181 406 01, kaasammarkt.at
An airy market pavilion selling marmalade, chutney and wine from small-scale Austrian farmers and producers.
---
99wines
Praterstrasse 11,
+ 43 1 890 05 76, 99wines.at
Exactly 99 wines are displayed on the walls according to grape and flavour. They are all under €25. Owner Clemens Kazda hosts tastings on Thursdays.
---
Ohel Moshe Bakery
Lilienbrunngasse 18,
+ 43 1 214 56 17
An unassuming bakery serving the area's Orthodox Jewish community with rugalach, challah bread and other kosher goods.
---
Kabine
Karmelitergasse 6,
+ 43 1 236 02 88
This delightful boutique sells clothing, handbags and homeware. Everything is either produced on site (there's a sewing studio out back) or nearby, or they're made with sustainable materials.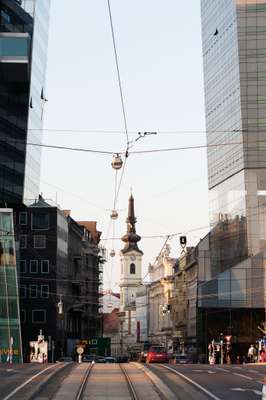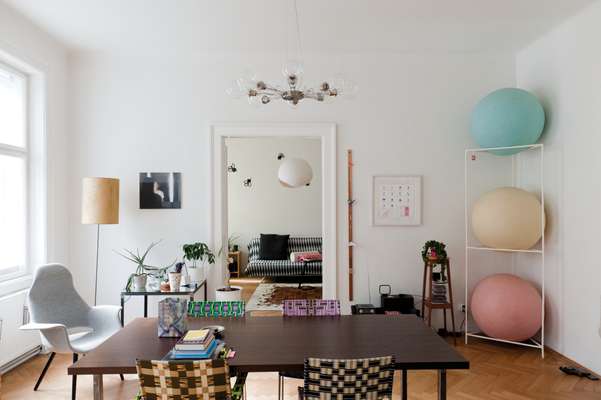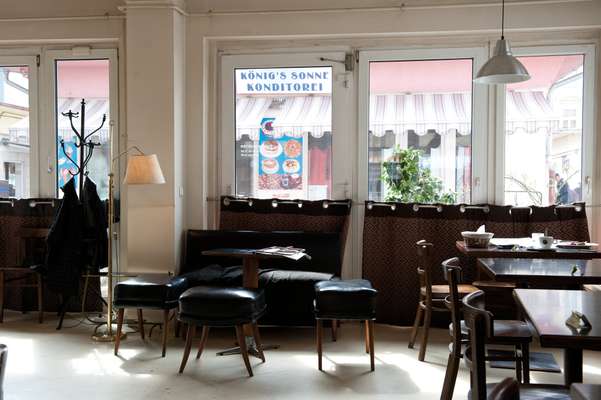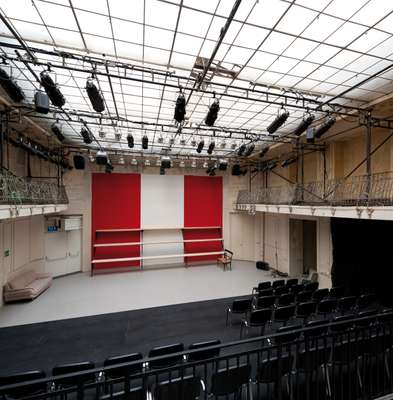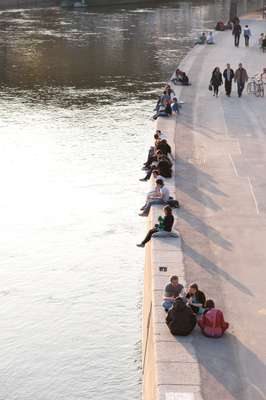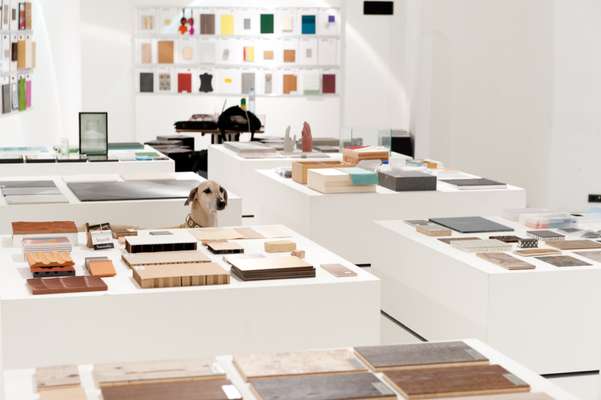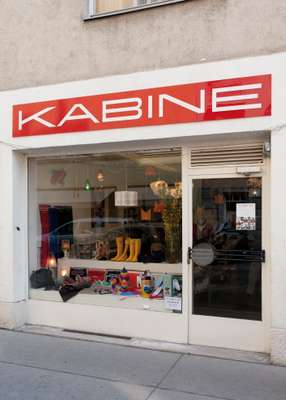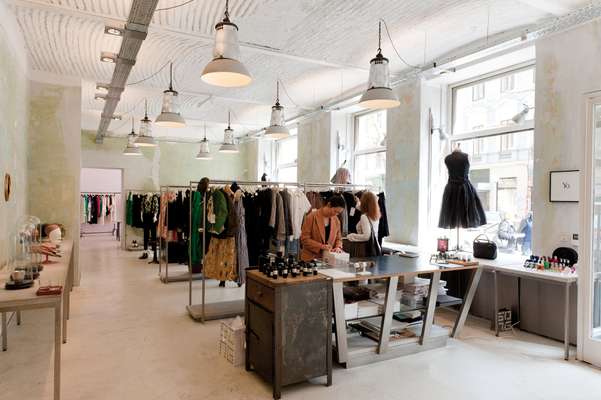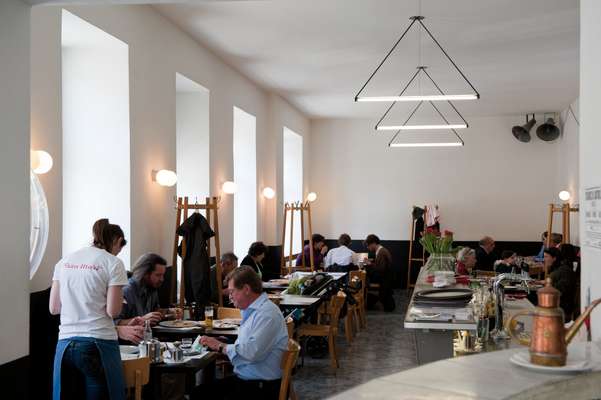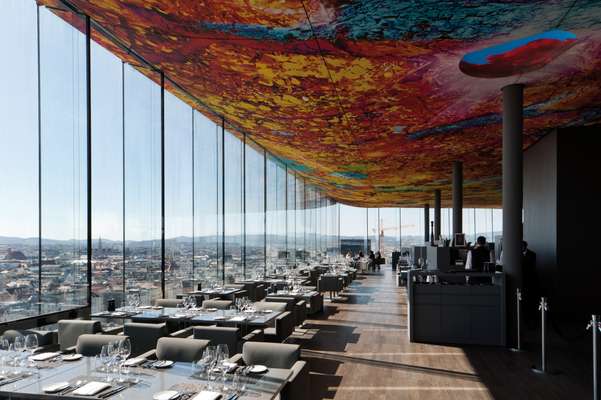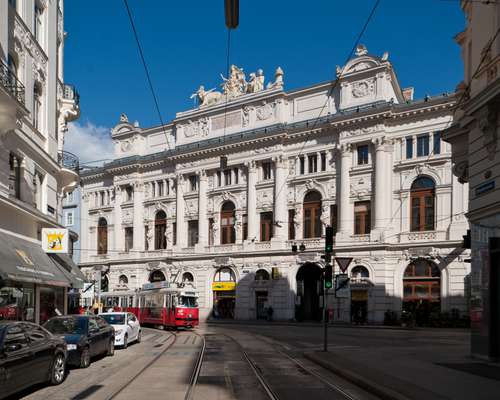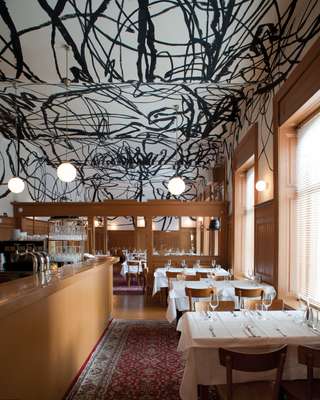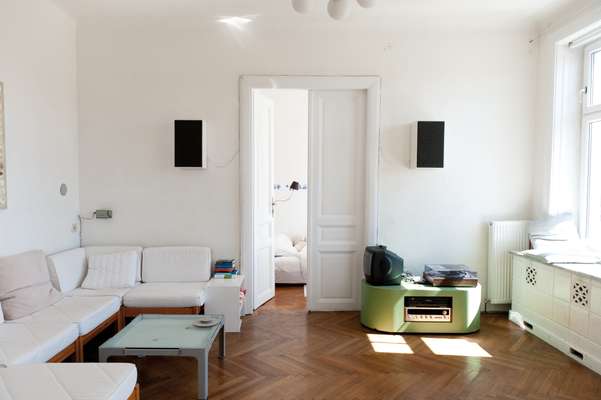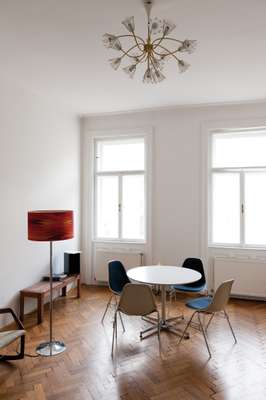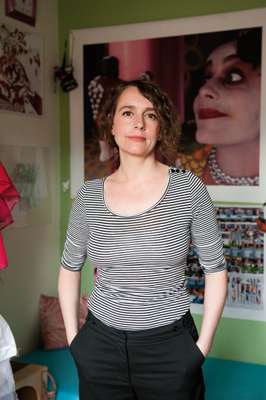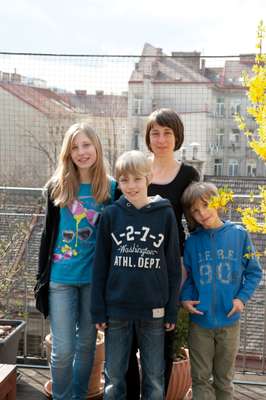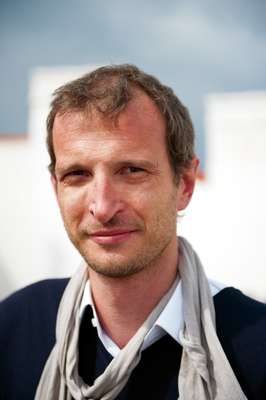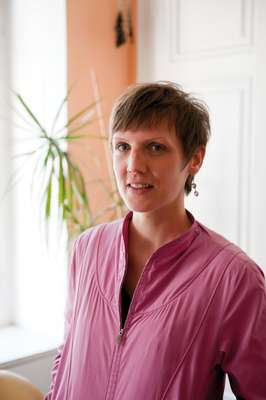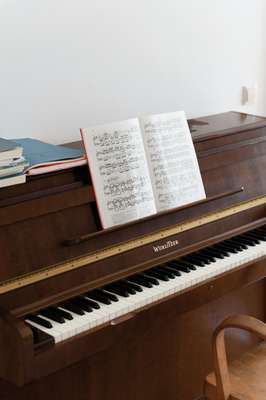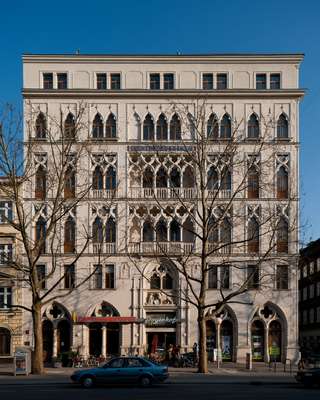 ---
Stilwerk
Praterstrasse 1,
+ 43 1 212 06 10 50, stilwerk.de
Germany's design emporium comes to Vienna. Housed in the angular building adjacent to the Sofitel, 20-odd independently owned design shops over four storeys sell designer furnishings and fixtures.
---
Karmelitermarkt
Daily at the marketplace
A market dating back to 1861 has been on this site since 1949. It's packed on Saturday mornings.
---
OfRoom
Taborstrasse 18/12,
+ 43 1 890 06 53, ofroom.at
An agency that sources unusual building materials, such as flooring made with coffee beans.
---
Filmarchiv Austria Augarten
Audiovisual Centre Augarten,Obere Augartenstrasse 1, filmarchiv.at
Research film history or catch a screening at the Filmarchiv Austria.
---
Theater Nestroyhof Hamakom
Nestroyplatz 1,
+ 43 1 890 03 14, hamakom.at
This Art Deco theatre was a Jewish cultural centre before the Second World War, then it was forgotten. Partially renovated, it has staged Jewish-themed plays since 2009.
---
Eichinger Offices
Praterstrasse 33,
+ 43 1 535 54 24, eovienna.at
Architect Gregor Eichinger is behind many restaurant and gallery interiors as well as residences. His upcoming Babsibar bar and Café Ansari both open on Praterstrasse later this year.
Property transfer tax: 3.5 per cent
Notary fees: 3-4 per cent
Agent's fee: 3 per cent
Property tax: 0.4-0.9 per cent of property's assessed value
Estate agent: Susanne Birnleitner 
birnleitner-immobilien.at
---
Hotel Sofitel Vienna Stephansdom
Praterstrasse 1,
+ 43 1 906 160, sofitel.com
Having opened in December 2010, the Hotel Sofitel Vienna Stephansdom, designed by Pritzker prize-winning architect Jean Nouvel, is Vienna's first modern five-star hotel. Inside, everything is white, black or grey, except for the eye-popping ceiling artworks by Swiss artist Pipilotti Rist on five ceilings. A peaceful spa and a top-floor restaurant have great views of the city,
---
Hotel Stefanie
Taborstrasse 12,
+ 43 1 211 500, schick-hotels.com
This charming family-owned four-star property has been operating as a hotel for 300 years. Moderate prices and basic comfort in the heart of the Karmeliterviertel.
---
Buying
From €1,300 per sq m for unrenovated space to €6,000 per sq m for luxury penthouse apartments
Renting
In the Karmeliterviertel: €10 to €14 per sq m for new leases
---
Skopik + Lohn
Leopoldsgasse 17,
+ 43 1 219 89 77, skopikundlohn.at
A meeting point for the creative set. Excellent traditional fare, such as wiener schnitzel or blood sausage, is served under the ceiling scribbles of Austrian artist Otto Zitko.
---
Madiani
Karmelitermarkt 21-24,
+ 43 664 456 1217, madiani.com
A culinary anchor of the Karmelitermarkt, Madiani serves Georgian food in a permanent pavilion. Order the Oriental breakfast, then sit back for some people-watching.
---
Pizza Mari
Leopoldsgasse 23a,
+ 43 676 687 4994, pizzamari.at
A favourite with locals and Viennese from other districts, who come for the delicious pizza and the no-frills, crisp white interior.
---
Neni im Zweiten
Praterstrasse 1,
+ 43 1 212 12 10, neni.at
Israeli-owned and originally from the Naschmarkt, Neni has branched out in a stylish restaurant on the ground floor of the new design shopping centre Stilwerk. It opened in December 2010 and its Mediterranean food makes it a magnet at lunchtime.
---
Le Loft
Praterstrasse 1,
+ 43 1 906 160, sofitel.com
Atop the Hotel Sofitel Vienna Stephansdom, with sweeping views and back-lit ceiling art by Pipilotti Rist. Chef Raphael Dworak serves Alsatian cuisine to style-seekers and power brokers.
---
A Bar Shabu
Rotensternsgasse 8,
+ 43 650 544 59 39
One of the first watering holes that catered to the new residents and still one of the most beloved. A down-to-earth local that serves absinthe.
---
Spezerei
Karmeliterplatz 2,
+ 43 1 218 47 18, spezerei.at
Stay in the cosy interior and enjoy an array of good local and international whites, reds and sparkling wines or snacks, pastas and tapas. On warm days, take a seat outside on the square.
Much of the district's preserved architecture dates back a century or more, with Gründerzeit buildings of six or seven storeys exhibiting ornate stucco and other period detailing, interrupted by lower, older and less ornamental Biedermeier structures. Interspersed are nondescript estate buildings erected since the Second World War. A few new high-rises of around 20 storeys dot the streets nearest the canal and several hotels are currently under construction. Praterstrasse, especially, was once lined with high-ceilinged coffeehouses or theatres with vast basement restaurants. Many of these venues are hidden behind the walls of supermarkets or high-street stores. Some, however, have been restored, like Theater Nestroyhof Hamakom (see Services).
Procedures are essentially the same for residents and non-residents, with the exception that non-EU citizens are required to secure permission from local authorities to purchase property. In general, 10 per cent of the purchase price is a standard deposit.
Heiri Häfliger, 42, artist and designer
"This neighbourhood is almost rural. At the same time, things are changing. Nowadays you need a reservation to eat at Skopik + Lohn."
Judith Fegerl, 34, artist
"When I moved here 10 years ago no one wanted to be here but now it seems like you run into everybody."
Lisa Höfling, 38, occupational therapist, with her family
"I've lived here for 15 years and my husband helped design this building. The view from the roof terrace is like a backdrop to the neighbourhood that we've watched develop. I hope it doesn't get too perfect; the cultures mix well together."
54, architect "I moved here seven years ago and now creative businesses and young people have come in."
Bella Angora, 43, performance artist
"Vienna is much more international now and the art scene has more interesting stuff going on. For me, the second district is the best choice because it shows this development."