Advertising agency makeover / Seoul
Looks count
Innocean, a global advertising agency, understands the importance of a well-designed HQ to impress clients and motivate staff. Monocle takes a look at its recent facelift, which combines Korean tradition and mid-century furniture.
Mayor Oh Se-hoon's work is commendable for improving Seoul's image though there's some way to go with the traffic and urban density problems. But when it comes to combining business and design it is the formidable brands that are to thank for presenting the city's best side to the world. Hyundai, Samsung and LG have brought the "Made in" and "Designed in Korea" tags global renown and their respective headquarters in Seoul are beacons of corporate achievement ­reflected by impressive design. Their success is now being emulated elsewhere. Smaller companies are now seeing the benefits of dressing up their HQ to fast-track brand promotion, domestic business and international expansion.
Marketing communication agency Innocean is a success story that could only have happened against this fertile backdrop. Founded in 2005, six years later it is the domestic market leader, with around 20 per cent year-on-year growth and 15 offices across China, India, Turkey, Italy, Germany, the UK and US. Where most Korean agencies are offshoots of their main clients, Innocean has its eyes set on being a global player.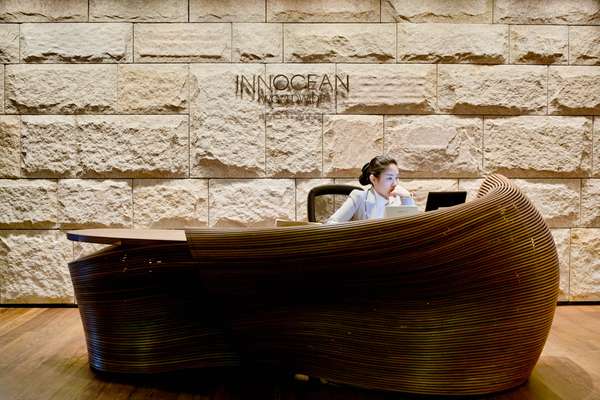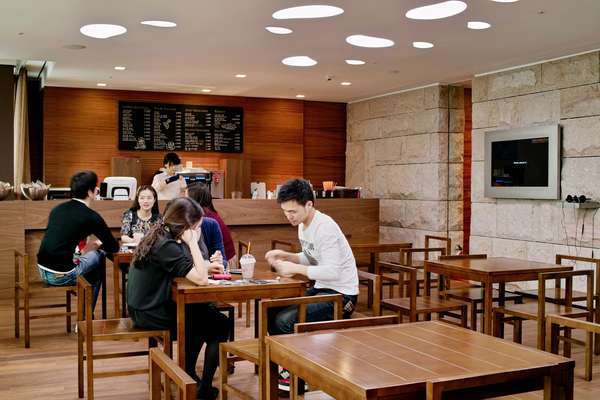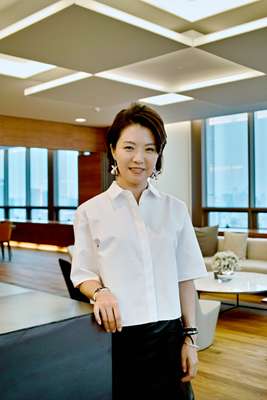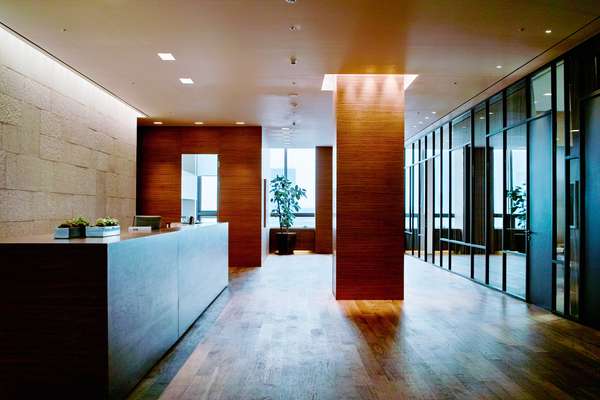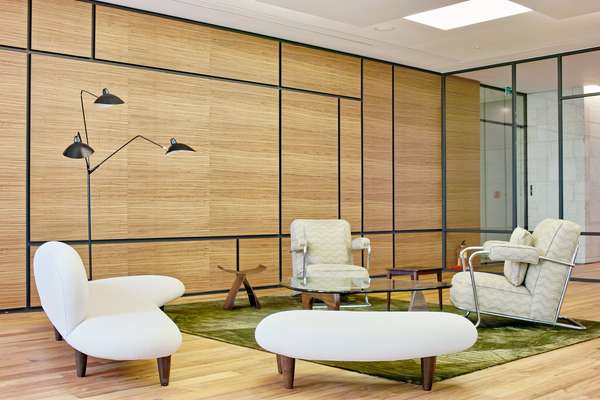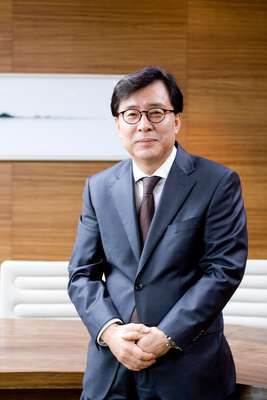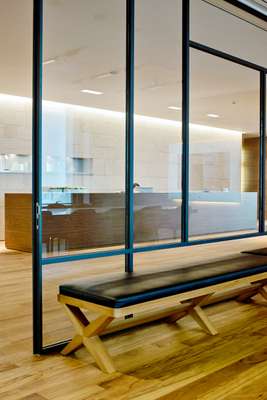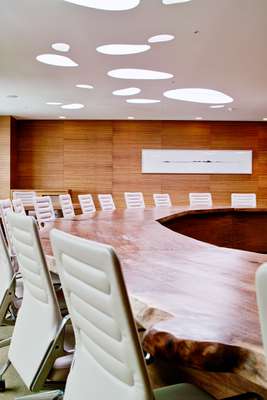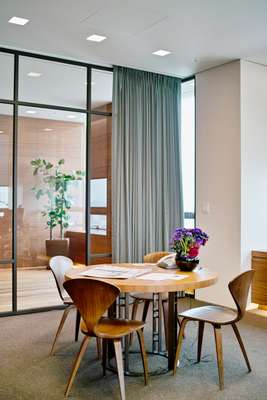 "Innocean has grown to become a top-tier global creative agency by proposing and executing Hyundai Motor Group's global communication strategy," explains Innocean's president, Kun Hee Ahn. "We have clients in various domestic sectors including telecommunications, electronics, retail, food and beverage as well as vehicles, but from now on we want to expand our overseas networks and try to be the top-tier advertising agency with powerful global marketing activities."
Ahn's aggressive expansion plan has been matched by an equally proactive branding exercise and he's recently given his 9,500 sq m HQ a beautiful facelift – in Seoul, if you want to get ahead in any walk of life, appearances count for everything. Ahn appointed Seung Eun Lee, whose SEL Interior Design firm has been behind many of the city's most inspiring makeovers. Lee was given an open brief to interpret the company's success and mission in the design of the HQ, which takes over six floors of Landmark Tower, an imposing structure in the city's business district Gangnam-Daero.
"Innocean has become the number one agency in Korea after just six years so we wanted to reflect a strong and solid image in its head office, which can be translated throughout the world, combining elements of Seoul's 600-year historical tradition with contemporary details," says Lee of her approach.For furnishings Lee opted for a mix of local and European, historic and contemporary styles to create a different mood in each setting. In the staff lounge and dining areas beautiful low walnut chairs and tables convey a respect for tradition and Innocean's Korean roots. In the guest entertaining rooms, Noguchi's 1946 Freeform sofa and ottoman is paired with RC Coquery B251 lounge chairs from 1930 and a 1950s Serge Mouille standing light. It takes some bravery to mix and match 1930s French design with Vitra's latest output but Lee has a very skilled eye for combining pieces that, though recognisable as individual designs, work well together – a statement of ­Innocean's message to visiting prospective clients.
For the reception area, Lee commissioned young Korean furniture star Bae Se Hwa to design and make a statement, sculptural walnut monolith of a desk – though Innocean's forward strategy is global, its Korean roots are at its base. "We have grafted elements of traditional Korean style into Innocean because it's important the company is a global ­advertising company based in Korea," ­explains Lee.
The office design and furnishing chimes with the confidence of Innocean's expansion. "An office for an advertising agency isn't just a place of work," says Ahn. "It's also a company's portfolio, which presents its creative spirit and ­capability. It's an investment for our staff too – inspiring the best ideas and stimulating their morale. This is a model we wish to roll out elsewhere, being careful – as with advertisements – that our office also reflects local taste. This is how we keep our brand's essence."
innocean.com, selint.co.kr
Why it works
1. Creative use of furniture styles implies taste and confidence  
2. Statement designs interspersed throughout impress visiting clients  
3. Extensive use of natural materials suggests a company with moral integrity  
4. Lighting that brings out the texture of the natural materials prevents open spaces from feeling too corporate  
5. Glass partitions convey a trustworthy sense of transparency – corporate and aesthetic