My Last Meal / Hobart
Matthew Evans
Matthew Evans was a successful chef and food critic before giving it all up to move to Hobart and run his own farm. For Evans, it's all about eating and drinking local produce, which he points out to Monocle on a walk around the Tasmanian capital.
A chef by trade, and more recently the Sydney Morning Herald's chief food critic, Matthew Evans eschewed city life and decamped three years ago to Tasmania where he established Rare Food with chef Ross O'Meara. Their goal: to produce handmade, smallscale goods using rare breed animals, raised locally and sold locally.
Evans sets up his stall next to cheesemaker Nick Haddow. Haddow's Bruny Island Cheese is also made by hand. The like-minded friends have established A Common Ground, a series of long-table lunches in remote, rarely visited locations around Tasmania.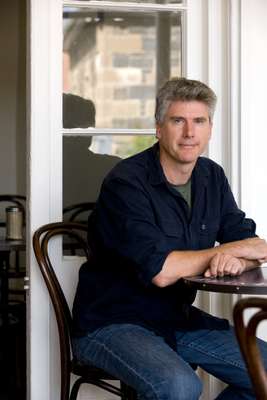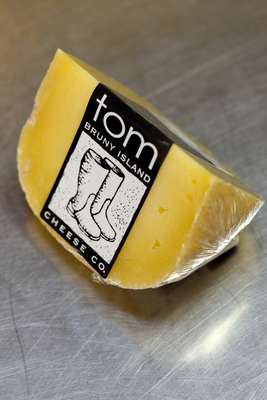 From the market, we wander to A Common Ground shop where Haddow's cheeses are on display, including the cow's milk Tom and C2, Australia's first raw-milk cooked curd cheese, as well as Evans's bestselling pork rillettes and smoked bacon. Before doing his weekly grocery shopping, we stop at the Tricycle Café & Bar and pick up a macchiato.
Next we visit the Hmong greengrocer run by vegetable farmers who arrived in Tasmania as refugees from Laos after the Vietnam War and quickly established market gardens. "They are remarkable gardeners and grow the best greens I have ever seen," Evans tells me, selecting shallots and bunches of coriander.
His enthusiasm for the produce of his adopted island state is infectious and next we stop at Wursthaus Kitchen, where the wares of small producers are given shelf space, among them cider and beer from acclaimed brewer Two Meter Tall, as well as Miellerie Leatherwood honey and olive oil.
Finally there's time for lunch at Jackman & McRoss bakery where the blackboard menu lists lunch offerings. Today is Evans's favourite, the dense pork and apple sausage roll.
For dessert a fruit tart: rhubarb is the pick in winter, he tells me, and peach in summer.
Address book
A: Rare Food, Salamanca Market, Salamanca Place
B: Bruny Island Cheese Co, Salamanca Market, Salamanca Place
C: A Common Ground, Shop 3, 77 Salamanca Place
D: Tricycle Cafe & Bar, Shop 2, 77 Salamanca Place, + 61 3 6223 7228
E: Hmong greengrocer, Salamanca Market, Salamanca Place
F: Wursthaus Kitchen, 1 Montpelier Retreat, Battery Point, + 61 3 6224 0644
G: Jackman & McRoss, 57 Hampden Road, Battery Point, + 61 3 6223 3186