Media / Global
Media
Briefing
French radio's success in London, an interview with exiled Moroccan journalist Aboubakr Jamai and auction frenzy in China
IBM is testing traffic jam-busting smartphone software that will use predictive-analytics tools to offer motorists a detailed idea of their commute before leaving the house. The software will mix GPS data with information from roadside sensors and individual drivers' habits.
---
Japan famously has a rich cinematic past, with its first moving image captured over a century ago. Now, the future of Japanese cinema is equally assured, with the launch of the nation's first film university. Nippon Eiga Daigaku, in Kawasaki City, aims to create a new generation of high-quality filmmakers through its four-year degree.
The school's location is apt: Kawasaki is emerging as a growing arts hub, with local government investment in a string of projects such as an art house cinema and the nearby Kawasaki Arts Center. The new university, which will have an annual intake of 140 students, is based on an expansion of the former Japan Academy of Moving Images, a film school set up by film maestro Shohei Imamura in 1975. Tadao Sato, the respected film critic and president of the new university, explains: "Without this university, young people have no means of knowing how to gain entry into the film industry and the skills of older generations are lost. We have around 80 movie specialists who lecture at the university and they are all senior, well respected and active within the film industry."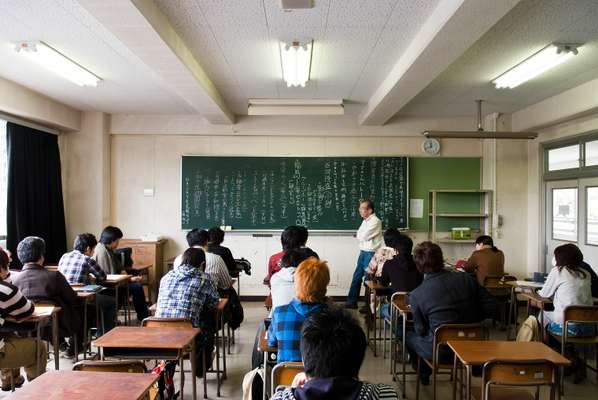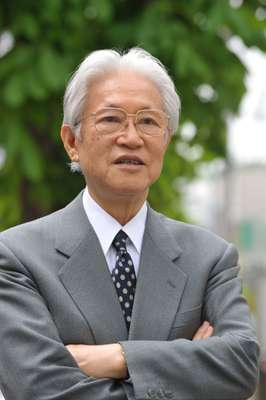 And what are they looking for in students? "Imamura-san always answered this question by saying they have to be interested in people," Sato says. "So we will educate those who are interested in people and in social issues, and those curious about life in general."
---
Q&A
Aboubakr Jamaï
Founder, Lakome
Spain
Aboubakr Jamaï is the founder of Moroccan political website Lakome and had to move to Spain last year after the regime shut down his Casablanca-based Journal Hebdomadaire, which for 12 years was a persistent critic of the monarchy.
What has changed since the 20 February protests?
People are now willing to speak up. The importance of Facebook and Twitter in the unrest might seem overstated but I don't think the monarchy will be able to sustain the same governance now. It is giving people the courage to organise demos in small villages, not just the cities.
Can the Moroccan press keep the king to his promises of reform?
There's a handful of news websites – Lakome, Demain Online and Goud – run by journalists who quit traditional media because of difficulties with the regime. The problem is, we don't have any revenue streams yet. If we had resources, we could do some serious investigations.
Why won't the regime shut you down like it did before?
They closed the Journal down through economic pressure, massive fines and telling our advertisers to stop doing business with us. Then they invented a way to make me personally liable for the debts. But they don't have the economic means to close down Lakome because its servers and the company aren't based in Morocco.
What is next for the Moroccan press?
Traditional media is lobbying the Ministry of Communications to legislate against new media – but it is already irrelevant. If you want to get real information about what's happening in Morocco, you need to be on Facebook – but you need to have the right friends and be on the right walls. Websites like Lakome scour the social media jungle and add a layer of professionalism.
---
A London radio start-up is bucking the trend of falling ad revenues and homogenised content with a fresh format for a niche audience. French Radio London (FRL) recently started broadcasting to the city's Francophones and Francophiles on the local DAB digital radio platform and online. "In terms of French nationals, London is France's fifth largest city," says FRL CEO Pascal Grierson, who is catering for the 400,000-strong French community in the metropolis. With an 80 per cent all-genre French playlist, Grierson concedes FRL sometimes sounds like "an iPod on steroids". Artists range from Jacques Brel through to the contemporary BB Brunes, peppered with news and commercials from ad-staples such as Eurostar. Now might not seem the best time to launch a radio station but investors, advertisers and listeners have all been attracted.
FRL is online and on London DAB
---
There's a long queue forming to provide reference-quality kit for all things -pod, -pad and portable. While the headphone market is ruled by studio-standard giants Sennheiser and AKG, earphones are up for grabs. Atomic Floyd's eyecatching buds (they call them Mini Darts) are an all-steel affair that deliver a detailed and punchy sound without having to notch your knob up to 11.