Pharmagora / Paris
Road to recovery
Big-name French pharma was conspicuously absent at this year's annual Pharmagora fair. But far from fading into obscurity, the Paris show has been looking to Francophone African markets and the lucrative bio-organic sector.
Pharmagora! The title of Europe's leading pharmaceutical trade show has the ring of a macabre Stephen King splatter novel. OK, we added the exclamation mark, but there really was a dose of horror on visitors' minds at this year's edition of the event.
In France, the industry has been rocked by a prescription drug scandal involving Mediator, an anti-diabetic drug made by Servier, France's second largest pharmaceutical company, which is thought to have cost the lives of hundreds – even thousands – of patients (see box). In the cavernous Porte de Versailles exhibition space on the outskirts of Paris, cheroot-smoking exhibition manager Jean-Christophe Goulemot says: "There will be a before-Mediator and an after-Mediator effect. France's entire health system will have to be re-examined."
Pharmagora itself has had to keep pace with uncertain times. Instead of merely providing a platform where laboratories, chemist shopfitters, distributors and merchandising companies display their wares, it has also started to help pharmacists further understand the market through conferences and training sessions. One of the hot-ticket debates for the white-coat brigade this year was about France's newly legislated HPST law, which will eventually allow French pharmacists to prescribe medicines and monitor patients with chronic illnesses, cutting out the need to read old copies of Paris Match while waiting to be seen by le docteur. But it was not all about head-scratching. Trays of gloriously liver-damaging champagne and heart-clogging canapés lined the stands. And there were even stilt-walking characters out of Alice in Wonderland (what kind of drugs were they pushing here?).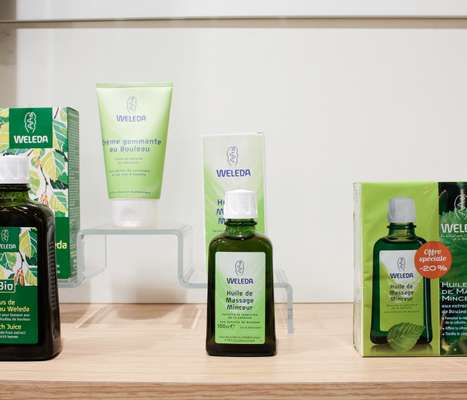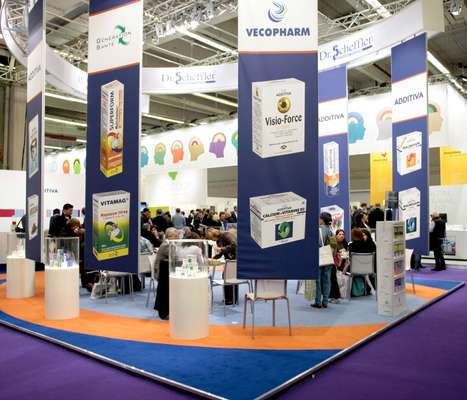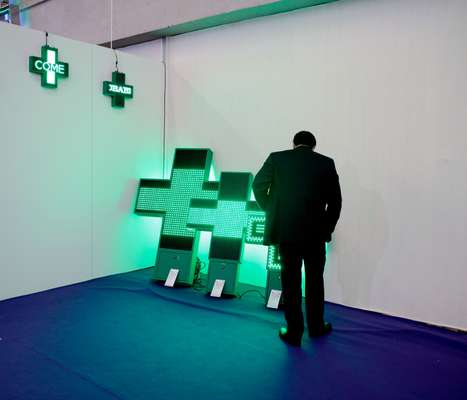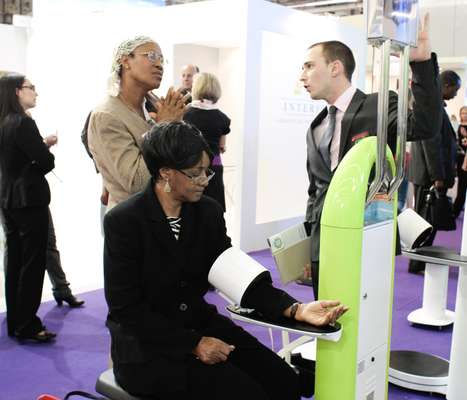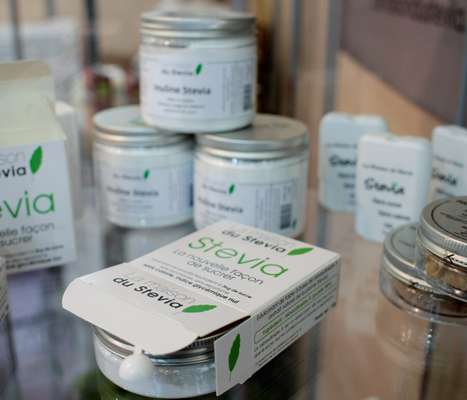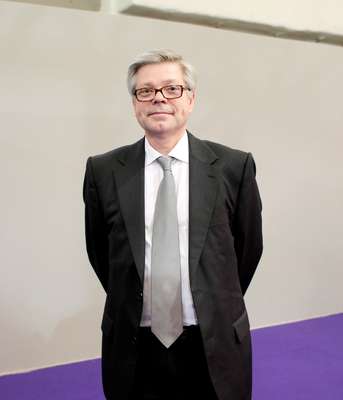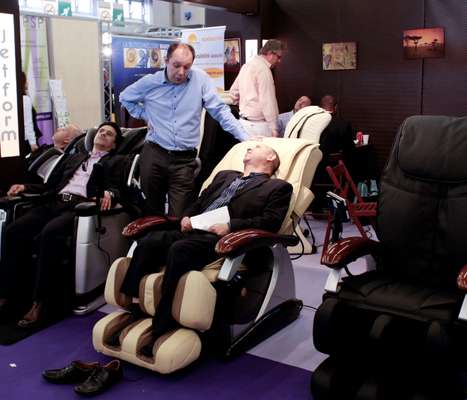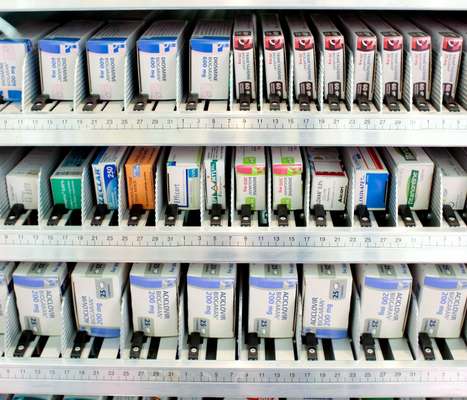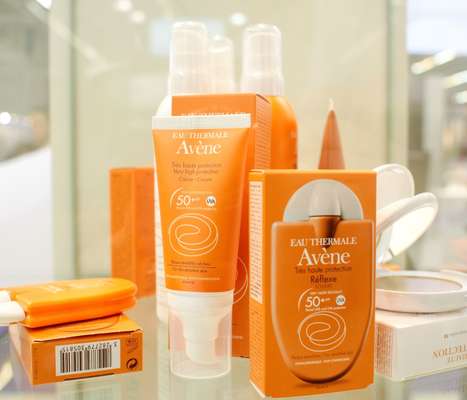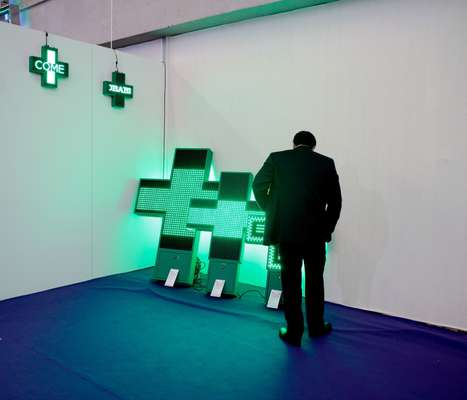 In the absence of France's major pharmaceutical laboratories (only Pierre Fabre was present), because of cost-cutting or to keep a low profile following the Mediator scandal, Pharmagora chose to embrace new horizons. Francophone Africa had an increased presence and, for the second year running, the fair hosted a special Maroc Export pavilion, evidence of the North African country's growing stature. From eight pharmaceutical laboratories in 1965, Morocco now has 35, putting it in second place behind South Africa as a manufacturer of medicines in Africa. Roughly 70 per cent of local need is now met domestically.
Genpharma, one of the laboratories taking part in the Morocco pavilion, began exporting its drugs to Francophone Africa and Middle Eastern countries three years ago. Its export turnover in 2010 was €3m, but Genpharma's export director, Issam Laasal, expects a substantially higher total for this year. "Our medicines are cheaper than those developed in Europe," he says. "Antibiotics from Morocco are about 300 per cent cheaper than French-made ones. We have European and Asian doctors working with us to develop the drugs, so we can't be accused of cutting any corners."
Two years ago, Genpharma, based in the port city of El Jadida, set up a research division, DX Clinical, undertaking biological quality control on its drugs, which is the first of its kind in North Africa. "What is happening is that the North African consumer is starting to be as picky as the European one," says Laasal. "For those who have prepared themselves for this and invested in producing higher-quality drugs, there is a lot of business to be done."
This picture starkly contrasts with the French market, where the sale of chemical-based drugs has stagnated because of safety concerns over new wonder cures. In the West, drugs sales have declined across the board for the same reason. New drugs are not being invented because major laboratories are choosing to target emerging markets with already existing products rather than take risks spending huge amounts of money on research and development at a time when regulatory laws are tightening up.
The gap left by the French laboratories' absence was filled with stand after stand of bio-organic and herbal products, both medicinal and cosmetic, which are leading pharmacists to broaden their horizons, not to mention their shop-floor surfaces. Indeed, Pharmagora might want to rethink its name, such was the profusion of natural health products and lack of big pharma at this year's event. "It's not a place where major pharmaceutical companies like to launch new medicines any more," says Pierre Fabre's pharmacy liaison officer, Jean Lagoutte. "There's too much at stake."
A sign of the times was provided by the organic cosmetics brand, Melvita. Until three years ago, the French company's range of skincare products, sunscreen, massage oil and dietary supplements could be found only in health stores. But now pharmacies are snapping them up. "Organic formulas are a devil to get right," says Melvita's Alain Vialar. "It's not in two or even five years that someone becomes a gifted formulator. That's why there's still a bit of scepticism on the part of the public, who often find these products a bit sticky."
For Vialar there also remains a lot of work to be done to educate French pharmacists about the bio-organic sector. "Germany is still ahead of us in that respect – but we're catching up," he says. "Pharmacies in France are not the dusty places they used to be."
Key products
Weleda (France): Slimming massage oil.
La Maison du Stevia (France): A healthy, zero-fat alternative to sugar.
Pranarôm (Belgium): Vanilla extract, easy- breathing gel for toddlers.
Pierre Fabre (France): Avène thermal spring water skincare products.
Melvita (France): Ecological products for skin and body.
Fair by numbers
26 editions held to date.
400 exhibitors, down from 430 in 2010.
10 countries participating this year.
2 group pavilions: Morocco and Francophone Africa.
24,700 visitors and buyers from 86 countries at the salon.