Las Piedras Fasano / Uruguay
Rock solid
Brazilian hotelier Rogério Fasano's latest creation is set among the rocky pampas of Uruguay. And the secret of his success? A creatively inspiring working relationship with designer Isay Weinfeld.
At a time when hotels the world over are built and designed with just a veneer of luxury that, seconds after the first guests have bedded down, begins to peel, chip scuff and scratch, Rogério Fasano's properties are a lesson in how things should be done.
More than just sturdy furniture and finishings, the key to Fasano's consistency is his partnership with architect and designer Isay Weinfeld. The duo's latest collaboration (in partnership with the JHSF group) – Las Piedras Fasano in Uruguay's Punta del Este – isn't just the biggest expression of their vision to date, it's also their finest.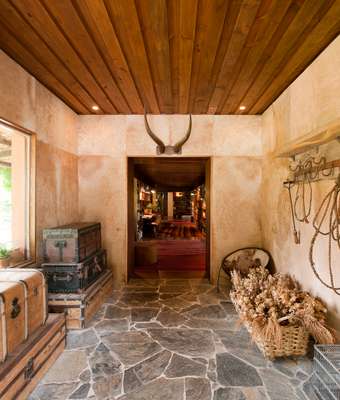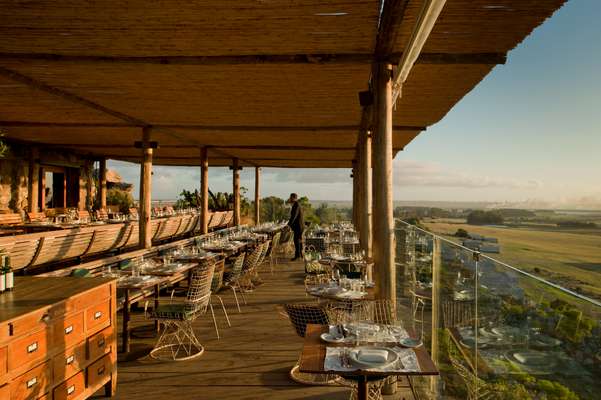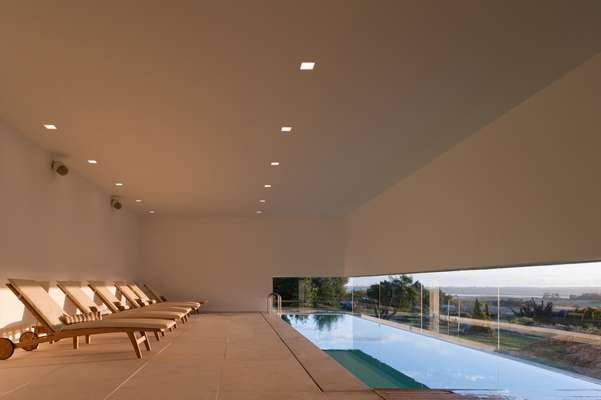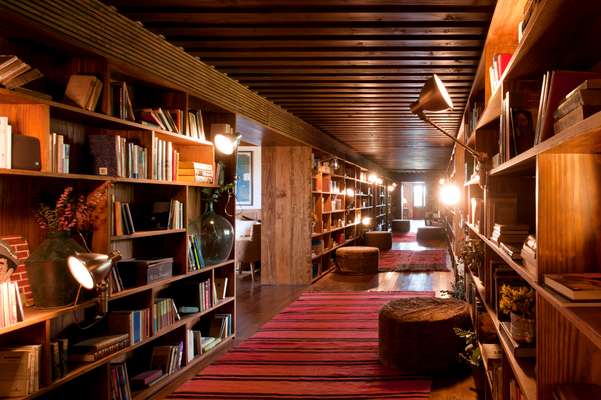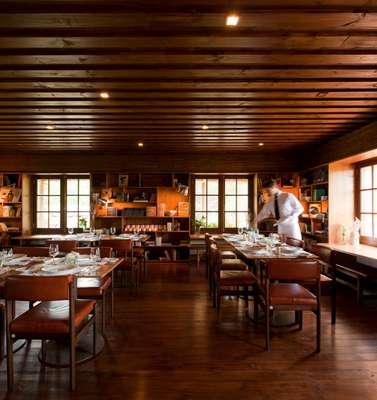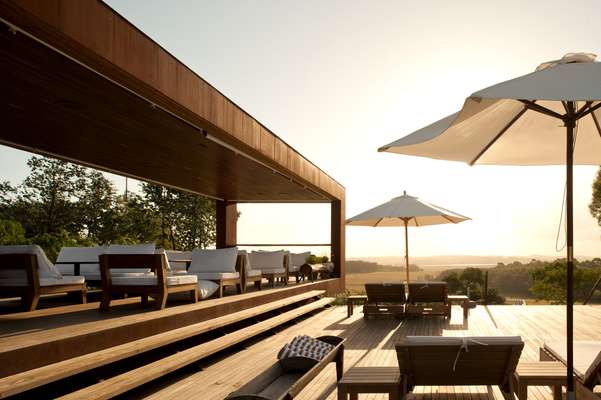 Las Piedras is a hotel comprising 32 freestanding bungalows, two restaurants, an event space, a spa, swimming pool and tennis courts over 480 hectares. It would be easy for any building to feel dwarfed by its extreme, natural setting or conversely for something clumsy to stick out like a sore thumb. This is Weinfeld's greatest achievement; he has constructed 40-odd buildings that slip seamlessly into the landscape, neither engulfed by it nor a blot on it.
It's of course no happy accident. Weinfeld is a master of sensitivity when it comes to delivering a site-specific response to any brief. He describes his arrangement of the scattered buildings "as if they landed naturally on the terrain, like the rocks and sheep they sit between". Even the pool is hewn into a rocky outcrop.
The only existing building was the home of the Braun family, the site's previous owners, and this provided a starting point for the exterior design. Built using rocks found in the surrounding area, the single-storey property has a traditional, rustic character that Weinfeld was keen to replicate across the resort. The former house was renovated and is now the restaurant, sitting on the highest point, overlooking the rest of the complex. The new buildings – all single storey and levelled into the sloping ground – are constructed with concrete and locally sourced Cumaru wood.
The interiors are designed in sharp contrast to the wilderness of the landscape. "The most important thing was comfort. If there is a sofa, I want people to sit on it – I don't want it to be just decoration," Weinfeld explains. His hallmark is to source every piece of furniture and decoration individually – a herculean task that belies the effortlessly cosy and homely feel of the end result. "I took more than 15 trips from Montevideo to Buenos Aires and São Paulo to source everything," he says.
In the communal areas, vintage and new furniture is mixed with one-off statement finds and bric-a-brac to provide an expertly curated whole against an elegant wood-panelled backdrop which, despite low ceilings, never feels overbearing. Outdoor areas have wooden furniture and large cushions in neutral palettes while simplicity and comfort rather than decoration is the governing principle in the bungalows. "We spent the last 10 days before it opened arranging everything from the furniture to the 5,000 books to the flowers in the vases," Weinfeld says. "Guests can feel this detail, attention and soul – even if they don't know the time and thought that went into it."
The quality of the design, materials, furnishings, finishings and thought is evident throughout. Ultimately, together with the extraordinary setting, it's what makes this property so unique. True to the Spanish translation of "Las Piedras" – which means "The Rocks" – Fasano and Weinfeld have together created a resort whose beauty won't fade or scuff over time. Or under the wheels of a heavy suitcase for that matter.
laspiedrasfasano.com
The perfect math
Rogério Fasano and Isay Weinfeld started working together a decade ago and their partnership is the secret of their success. The relationship has spawned several restaurants in São Paulo and Rio, the Fasano São Paulo hotel, Las Piedras, the soon to open Fasano Boa Vista and two hotels in the state of Bahia scheduled to open in 2013. "We talk on the phone three or four times a day," says Weinfeld. "This is how the relationship between a hotelier and their architect and interior designer should be. Through talking, ideas become reality."