Alpa camera / Zürich
Snappy happy
The Alpa has become a cult camera for professionals, thanks to its razor-sharp detail and attractive finish. But it wasn't always such a success story after the brand disappeared altogether in the 1990s. Monocle talks to the Zürich-based couple who took the bold decision to resurrect it.
Enjoying a glass of wine on the patio of Alpa's headquarters, an afternoon ritual, Thomas Weber beams with pride when he starts recounting how he secured his first order for a high-end Swiss made camera produced by the brand that he and his wife resurrected. "We were at a trade fair in Paris in 1998 and a man came up with this big entourage behind him. He pointed to our models and said: 'I've been waiting years for a camera like this'."
Weber's delight was doubled when he discovered their first customer was Raymond Depardon, a Magnum Photos member and founder of picture agency Gamma. The company's success, however, wasn't built overnight. In 1990, Weber, a psychologist then pushing 50, and his wife, Ursula Capaul, read a story about the bankruptcy of Pignons, a Swiss watch parts manufacturer that became famous in the 1940s when it branched out into photography and unveiled a series of 35mm SLR cameras under the name Alpa. "We were looking for a new challenge and I remember my father had owned an Alpa. The name and its identity – it was all about making the best things mechanically," says Weber.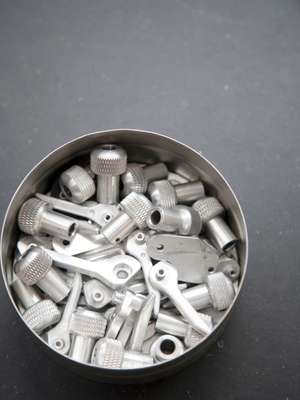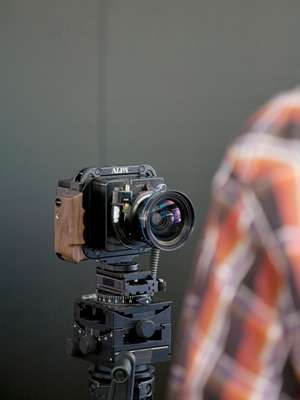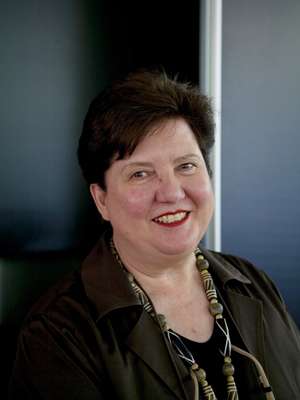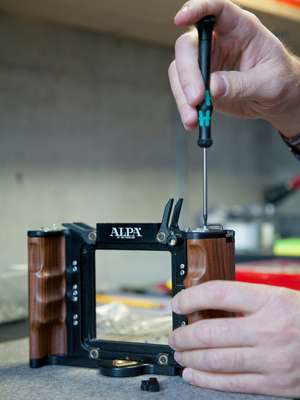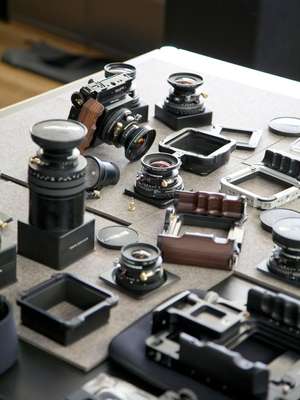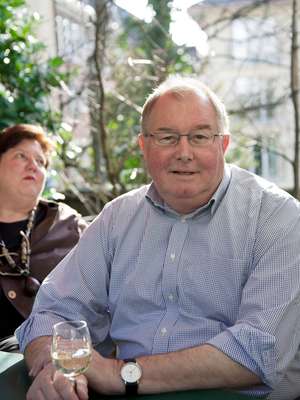 Soon he was calling up creditors and entered negotiations to buy the rights to the brand. After six years, Weber and Capaul finally got their wish and the couple set up shop in their garage in Zürich's residential Hottingen district.
In place of the 35mm, they developed a medium format modular camera, the Alpa 12, to work either with roll film or a digital back, plus a range of lenses from 23 to 250mm (see sidebar). They also created an extensive set of accessories. Indeed, in a nod to changing times, the couple also created an iPhone viewfinder app which lets users mount their phone on top of the camera to preview snaps.
But what attracts enthusiasts and professionals the most is the camera body. Machine-made from aluminium, brass and other materials with the option of handgrips in rosewood, it is free of electronics. Pieces are screwed together by hand while ballbearings permit smooth, precise movements when shifting the lens. When working in digital, photographers adjust the position of the digital back in steps of 1/100mm to correct image quality. "If we got any more precise, we would have to wear lab suits and make them in cleanrooms," jokes Weber.
The end result is pinpoint-sharp detail even when photos are enlarged. The camera has even been fitted to an airplane for aerial surveying and the Bibliothèque Nationale de France now makes copies of historical documents with it.
Of course, such a level of precision doesn't come cheap – less than a 1,000 are made each year – but Weber refuses to cut corners to ramp up production. "It's like going to a tailor in Savile Row. Many customers who come to us have worked on a Hasselblad or Leica. But now they want the best," he says.
alpa.ch
Three more brands
Tachihara: Japan Large-format field cameras made from cherrywood and brass.
Littman: US Hand-built 4x5 camera from a modified Polaroid 110.
littman45single.com
Silvestri: Italy Tuscan-based manufacturer of models for architectural photography.
silvestricamera.it
DHW Fototechnik: Germany Inherited production of the legendary Rolleiflex.
dhw-fototechnik.de
Life through a lense
When Alpa's owners needed to pair lenses to their new camera body, they looked across the border to two leading German brands with long track records in manufacturing high-end optics.
Based in Bad Kreuznach since 1913, Schneider (below) has made lenses for digital and analogue photography, from 35mm to large format. To date, the company has produced over 15 million lenses, including a model fitted to a Nasa space shuttle. Schneider has also picked up several technical awards for cinema projection lenses.
Its Bavarian rival, Rodenstock (bottom), takes its name from the family that launched the business in 1877 in Würzburg. Four generations of Rodenstocks oversaw the company's success in optics before it was acquired by Linos in 2000. In addition to cameras, the brand has made film slide projector lenses, including those for the Braun D series designed by Dieter Rams.