Toast wars / Singapore
Toast of the town
In Singapore a battle is taking place – a battle to dominate the toast-and-spread market. And with the formula proving ever-popular at home, it's big business for the leading brands who have their eyes set on the rest of Asia.
Let the toast wars begin. In Singapore, this humble snack is dividing loyalties, pitting traditionalists against newcomers and roadside café owners against new chains. Nobody knows who the victor will be.
To understand how such a simple dish could leave so many people feeling burnt, you need a quick lesson in local culinary traditions. Walk down Singapore's Killiney Road at 07.30 on a weekday and you'll see labourers, business- types and students standing in line for their morning slice of kaya (coconut jam) toast and a cup of kopi (coffee). Back in the day, kopitiams (an amalgam of Hokkien and Malay for coffee shop) served up kopi with kaya toast, soft-boiled eggs and the coconut-flavoured rice dish nasi lemak – sides that remain popular – at makeshift roadside stores.
But the kopitiam of today is an altogether more serious affair. Toast shops such as Killiney Kopitiam, which has operated from its original location on Killiney Road since 1919, and Ya Kun, founded seven years later, are having to defend their positions as toast kings on all street corners of the island-state: Singapore now has 178 kopitiams.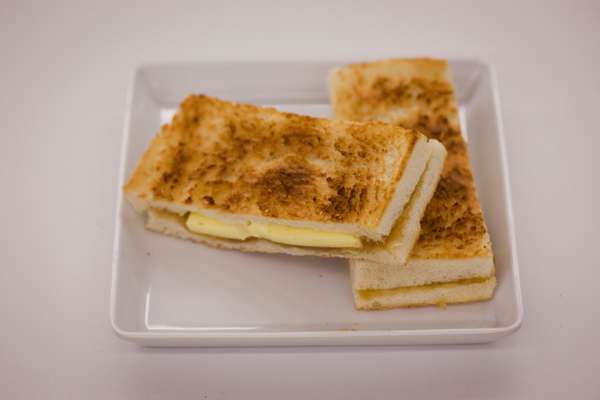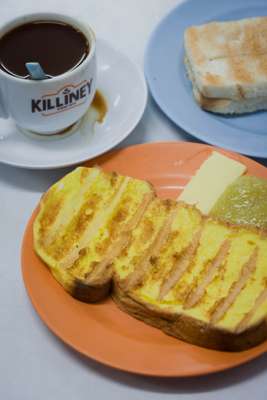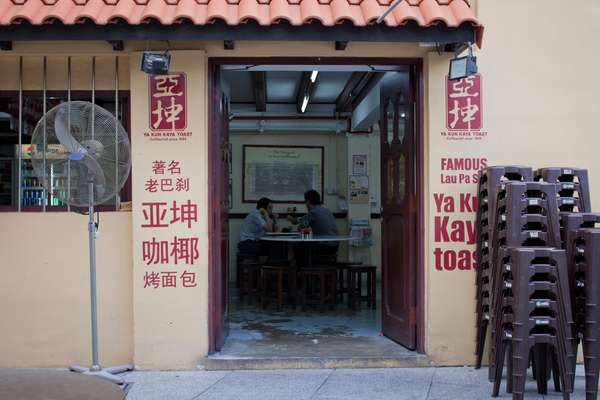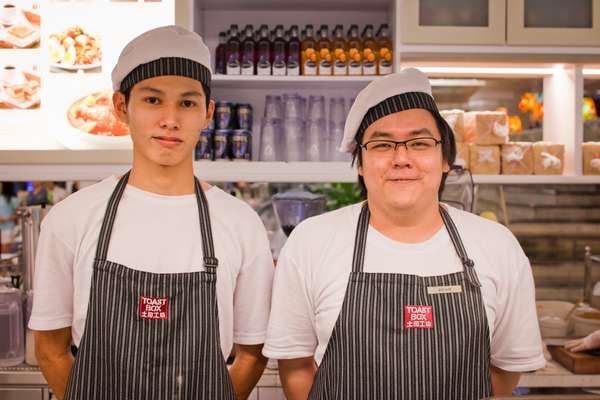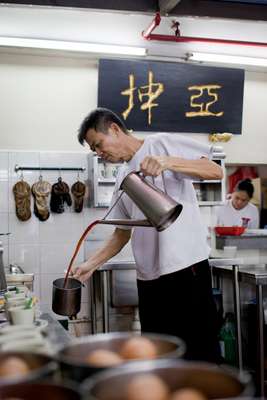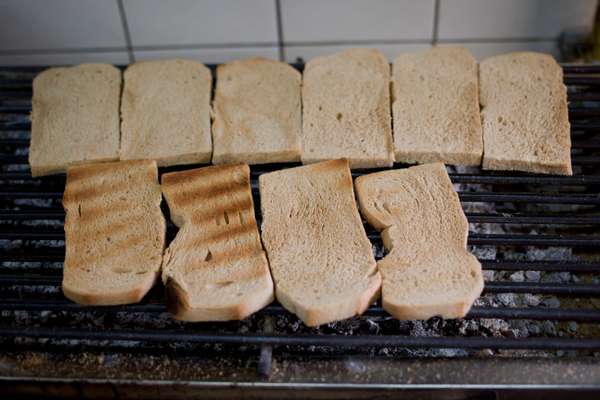 "Our competitors are strong so we have to stay on top," says Jesher Loi, the grandson of Ya Kun's founder. He heads up the business with his father and uncle who still brews the kopi and butters the toast the way he has done since 1944 (although he now also has to make kaya and peanut butter toast). "Unlike most of our competitors, we make our own kaya. We guard our recipe tightly," Loi explains. With 20,000 slices popping out of Ya Kun's toasters in Singapore every month, Loi keeps his uncle busy.
One of the more aggressive newcomers on Singapore's "toast scene" is Toast Box, a spin-off from the BreadTalk consortium that controls seven brands within Singapore, including Taiwan's most famous dumpling export, Din Tai Fung, and has 6,000 employees globally.
With 32 Toast Boxes in Singapore – and five more due to open this year, and an additional 28 already open everywhere from Hong Kong and Malaysia to the Philippines – the six-year-old firm is staking out its place on the toast turf. "The synergies of BreadTalk and Toast Box bring about greater efficiency and economies of scale," says Joyce Koh, senior vice-president of BreadTalk's brand development.
While Toast Box staff toast and serve in neat blue-and-white striped caps and aprons, Killiney Kopitiam has upped its game by installing air-conditioning. But it still sticks to its original decor of Formica tabletops, old wooden stools and strip-lighting – and what it does best: serving kaya toast. "I was a long-time customer of this coffee shop," says director Woon Tek Seng. "I knew I had to buy the business and preserve the heritage when the owners retired [in 1993]."
Woon is on to a winning formula: Killiney is expanding from its current 51 shops in Singapore, Malaysia and Indonesia to Brunei and Hong Kong within the next six months and is receiving franchise offers from as far afield as Europe and the US.Ya Kun is a step ahead, with 65 toast shops at home and abroad. It entered the Japanese market five years ago – it has one shop in Tokyo – and things are looking up in South Korea where there are four Ya Kuns, while Indonesian and Filipino customers are wolfing down the secret kaya mix in their thousands.
Loi explains their approach: "We position ourselves as a Singaporean product in other countries; we obviously don't force our kind of coffee down their throats." But as the companies all seek a slice of the international toast action, more buttery battles are anticipated.
The kopitiam: going head-to-head with the big name chains
As kopitiams have mushroomed across Singapore, they have become essential to daily life. "Kopitiam talk" is synonymous with gossip, often seen as a barometer of public opinion. Although these toast shops may not have produced a Sartre (yet), they serve as public spaces where Singaporeans from all walks of life can meet. But there's no denying Singaporeans are fond of their Starbucks (69 shops) and McDonald's (over 110). Kopitiams are operating in one of the world's most competitive markets and will have to stand their ground in the face of an ever-growing fast-food sector which in 2009 was worth over €400m.