My last meal / New York
Alice Waters
Food is an entire philosophy for Alice Waters, founder of restaurant Chez Panisse in Berkeley, California. She would choose to dine with family for her hypothetical last meal, and on the menu would be fresh produce bought from the nearest local farmers' market.
"The real roots of my love of food come from the vegetable garden that my parents had during the Second World War. They had a victory garden. I remember being sat out there in the strawberry patch, eating the berries warm off the plant. I was a very picky eater as a kid. I liked beans, corn and tomatoes. And I probably liked all of those things because they came right out of our garden. I could see myself wanting to cook my last meal, feeling the ritual of it and wanting to be present in that way. But, there's nothing like eating food cooked by somebody who knows you really well. I think my daughter could cook for me.
I always eat and cook with my friends and family, so that's who I would have at the meal. I would buy the food at the nearest local market and then I'd put them to work in the kitchen. I used to love cooking at Chez Panisse, I loved the puzzle of it, and the demand to put together a menu that people are going to like. It was an intellectual stimulus for me. I still cook at home every day.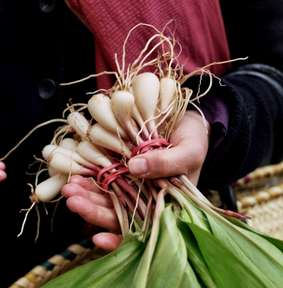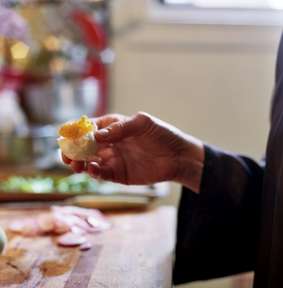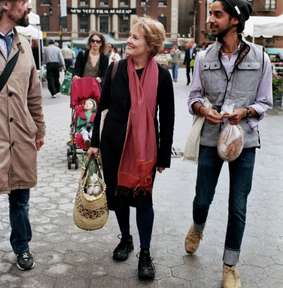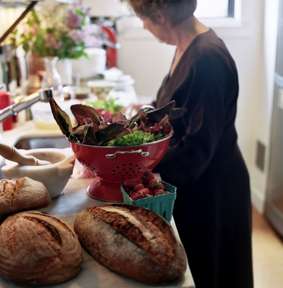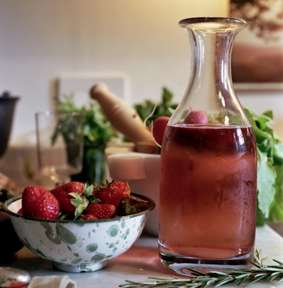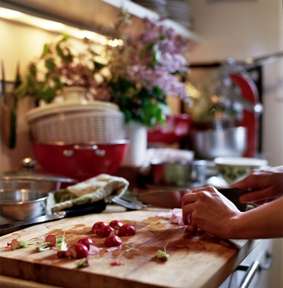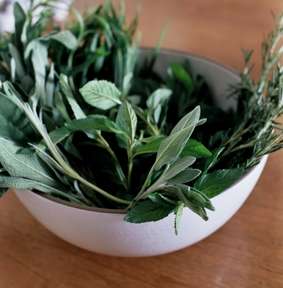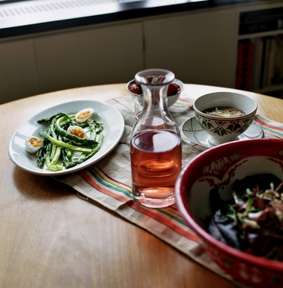 I think that the way people eat really determines the way that they think. Eating fast food means that your eating values are fast, cheap and easy and that you think that way. It means you want everything like that, from music, to art, to love. And that's what is going on in America. It's not only destroying people's health and the natural resources of this country, but it's also destroying cultural diversity and potential.
I've never talked about health in food. I've done what I have for reasons of taste, and it turns out it marries with health. We need to discover that convergence again. That's where I'm going with the idea of edible education.
Education and food go together like hand and glove. Food is a way to open up the senses, and we get information through our senses. Eating with intention brings an awareness to children that is critical to understanding the world around them. I want them to fall in love with good food, because then they're there for life. That is the ultimate in sustainability. I want to empower children to cook, open their eyes and their senses, and let them choose for themselves. I'm impressed by parts of the UK as they have a history of farming and great chefs who are using the produce – you need both. The more restaurants that depend on those little markets, the more likely that we're going to make some change. It's happened in the US in little pockets but we're such a big country. Things are happening in and around Washington DC slowly. There's the Thomas Jefferson influence and the current First Lady and her garden planting.
Changing farming is a struggle, but then you get a buyer and it might be the public school system. We depend on nature, even though we pretend we don't. When you recognise that, there's a deeply satisfying pleasure that comes from it. A partaking in this precise moment."
Alice Waters opened Chez Panisse in Berkeley, California, 40 years ago and it has inspired restaurants around the world to use only local, seasonal and sustainable ingredients. The restaurant serves an extensive tasting menu and the café offers a variety of à la carte options, depending on what's available at the market. In 1995, Waters opened the Edible Schoolyard, a vegetable garden in a nearby school that serves as a model for inspiring change in the American public school system's lunch programme.
For her last meal, Alice Waters would shop for ingredients at the local farmers' market and cook at home. In this case, Monocle went to Union Square farmers' market and ate in her close friend's apartment a few blocks away. The market has been running since 1976. Union Square, Broadway and East 17th Street, New York, + 1 212 788 7900
Salad: Local spring greens with 'new' garlic, red wine vinegar and olive oil vinaigrette
Soup: Green garlic soup, with homemade chicken stock and toasted whole- wheat sourdough bread
Main: Asparagus drizzled with olive oil and served with boiled, freshly laid hen's eggs
Dessert: Strawberries from Bodhitree farm