Americas / Global
Americas
Briefing
Dallas revamps its image, Caracas clears the way for pedestrians and Buenos Aires puts books on buses.
Re-doing Dallas
USA —
INVESTMENT
As home to the US's largest light rail operator, one of the country's top arts centres and $13bn (€9bn) worth of urban development, Dallas is trying to reinvent the cowboy image of the Lone Star State. Texas's third largest city, Dallas has seen almost a decade of investment and infrastructure change that is transforming it into a primary cultural destination and global hub.
In May, Dallas-Fort Worth airport launched a $1.9bn, seven-year-long renovation of its four oldest terminals in an attempt to turn it into one of the most advanced transport centres in the world. New direct, non-stop flights from Sydney make Dallas the easternmost city in the US to connect with Australia and they open up business for Texas across the Pacific. The city's secondary airport, Love Field, is also modernising. More that $500m has been invested in a centre for domestic air travel.
Early next year also sees the first phase of a 21,000 sq m green space that will form a bridge over the Woodall Rodger Freeway, connecting residential Dallas with the downtown business and cultural centre.
Three people changing the face of Dallas
Gabriel Barbier-Mueller: Barbier-Mueller runs global property development firm, Harwood International. Its signature development is the Harwood International Center in uptown Dallas; the company will open a museum later this year.
Lucy Billingsley: Having developed One Arts Plaza (pictured), a residential and commercial area in the Dallas Arts District, Billingsley and her team are moving on to Two and Three Arts Plaza, which will house restaurants and an office space.
Tim Headington: Responsible for the 129-room Joule hotel in 2008, Headington has recently purchased five vacant buildings in downtown Dallas, where rumours of a second hotel are rife.
---
Book bus club
Argentina —
TRANSPORT
Earlier this year, angry commuters in Buenos Aires protested violently against public transport delays, setting three trains on fire. But a project conceived by the Tolosa Cultural Centre may calm travellers.
By placing short story books in each seat of Buenos Aires' micros, the city's public buses, the centre aims to lure new readers and keep passengers entertained during their journey.
A couple of publishers have shown interest in the project, although organisers are still trying to figure out a way of guaranteeing passengers will leave the books behind when they get off.
---
Paving the way
Venezuela —
URBAN PLANNING
Sabana Grande, the car-free shopping street in the centre of Caracas, is being rebuilt to remove the obstacles which had made this pedestrianised zone a hazard for those on foot. A long, walkable street is big news in a city where pavements are often missing, broken or covered in parked vehicles.
It's obvious what needed to be done," says Cheo Carvajal from "El Nacional" newspaper. But with local government fractured between five borough mayors, a city mayor and a regional governor, planning and execution are slow.
---
Living the stream
USA —
REDEVELOPMENT
After floods in the 1930s, engineers brought the Los Angeles River under control by encasing it in a concrete channel. One problem: it's an eyesore. Now a project is aiming to improve all 82km of the river. Suggestions in the redevelopment plan include the creation of an artificial island and a large community park in Chinatown.
---
Shrinking cities remain a potent problem for American mayors. Eight of the 10 largest cities in 1950 have now lost more than 20 per cent of their population as the country's economic centres have shifted. The recent recession has increased the problem in the Rust Belt.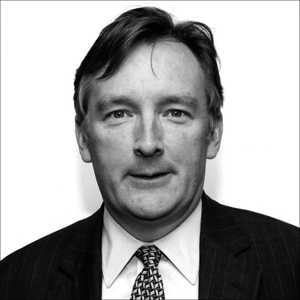 Q&A
David Bragdon
Director
New York
David Bragdon is the director of PlaNYC 2030, a long-range sustainability plan for New York.
What are some of the benefits for imposing such a broad plan like PlaNYC?
It's interdisciplinary. The city's different agencies see how their own portfolio of activities is interrelated with others.
What makes you optimistic about US cities in the future?
There's been a crop of really good mayors who realise that destiny is in their own hands and that they will not be helped by a federal bailout. They also realise that getting fundamentals right is a prerequisite and people need to walk down the street and feel safe. I don't think having a well-designed, well-planned city where crime is rampant and the schools are terrible is something that would work.