Asia / Global
Asia
Briefing
We report on an urban farming project at Osaka train station, the first verticle farm in Singapore and the sad fate of Cambodia's colonial and "new Khmer" buildings.
Farm favourite
Japan —
URBAN PLANNING
Commuting and farming may sound like an incongruous mix. But the two activities are brought together in Osaka Station City, a new development at the city's main train station.
Hovering on the roof above one of the nation's busiest commuter stations is Tenku no Noen (Farm in the Sky), home to 1,500 sq m of vegetable patches and rice paddies. On the way home from work, commuters can swap their salaryman suit for gloves and wellies to tend their farm patches.
"The idea is that it is a sky-high farm where people can become close to the environment, spend more time with nature and enjoy its blessings," says Masanobu Kajihara, a spokesman for JR-West, which is behind the development. "There are quinces, cherries, apricots, persimmons, summer oranges, chestnuts, Japanese kinkan kumquats, blueberries, rice, tomatoes and tea."
The rooftop farm is at the apex of a major new development attached to the city's main JR station which was unwrapped in May. Eiji Mitooka, the Shinkansen designer, oversaw the plaza spaces, with close to 200 shops alongside a large office development.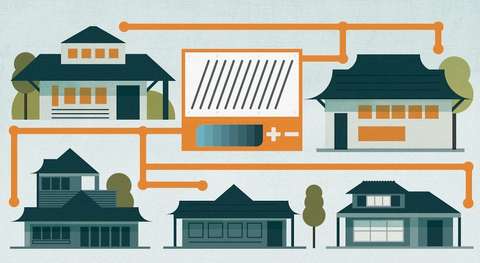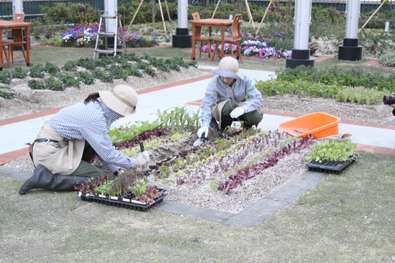 Other urban farming spots
Architects ON Design are behind portable urban farms in the form of stackable glass cubes which can be placed anywhere.
Tokyo's nature-starved office workers can sign up for a rice farming course at Marunouchi Morning University, which includes classes before work and trips to paddy fields.
The vaults of a former bank have been converted into rice paddies and vegetable patches at Pasona O2 in Tokyo's Otemachi.
---
Reach for the sky
Singapore —
FARMING
Vegetables grown on Singapore's first "vertical farm" are expected to go on sale in September, as the government looks to innovative new farming methods to ease pressure on land and meet a self-imposed target to produce 10 per cent of its own greens.
The Agri-Food and Veterinary Authority, which spent a year working on the prototype with private company DJ Engineering, found that the vertical farm produced five times more vegetables per sq m than a conventional farm.
---
Taking charge
Japan —
ENVIRONMENT
Tokyo may be famous for its neon, but this summer, the city is expected to shift towards a more green approach to electricity. Firms are rushing to release home battery units in time for the humid summer months, when air-conditioning use will increase pressure on electricity supplies.
The portable devices, designed to store electricity in homes or small offices, tap into a growing trend for more green and independent energy sources following the nuclear crisis. Makers include Panasonic, which has brought forward the release of its first home-use storage batteries which work in combination with solar panels. "The original idea was to launch the batteries by the end of this fiscal year. But with the rapid increase in demand, the company aims to accelerate the plan," says Kyoko Ishii, a Panasonic spokeswoman.
---
End of an era
Cambodia —
BUILDINGS
If the charm of a city is found in its architecture, then Phnom Penh is considerably less alluring than it used to be. Its yellow-washed, green-shuttered, colonial buildings and angular, post-independence "new Khmer" structures are renowned. But there is less of both as land owners increasingly prize financial gain over urban heritage. Among the casualties is Vann Molyvann's striking 1960s National Theatre and an elegant municipal tourism building.
Architect Yam Sokly says a third of the buildings in central Phnom Penh have come down over the past 15 years – most in the past five. Without properly enforced urban heritage laws, the trend is likely to continue.
---
Karachi, the largest city in Pakistan, is the cheapest urban area in the world for expats – they pay an average of €250 to rent an upscale two-bedroom apartment.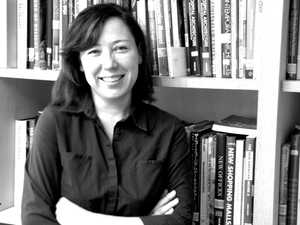 Q&A
Serina Hijjas
Architect
Malaysia
Serina Hijjas is at the forefront of efforts to make Kuala Lumpur a more sustainable and attractive place to live, drafting a new Green Building Index.
What's the Green Building Index for new developments about?
It covers six areas: climate, energy and water; ecology and the environment; community planning and design; transportation and connectivity; building and resources; and business and innovation. The idea is to make our new towns more liveable.
What kind of interest has there been from developers?
Some 178 developers have signed up so far. That's partly because the government offers tax rebates for green spending.
How will Malaysians' quality of life improve with these guidelines?
We are seeing a return to tropical houses with better thermal qualities, water harvesting and reduced water consumption. There are also more green spaces between buildings and within the community as a whole.