Design/Architecture / Global
Design/Architecture
Briefing
A revamp for the Warsaw metro, innovative bike mapping in London and a Q & A with analyst Aaron Renn.
New tube
Poland —
TRANSPORT
Warsaw's metro system is set for an upgrade in 2012, with a fleet of 35 new trains designed by the BMW subsidiary DesignworksUSA for Siemens. The new Inspiro train cars have a futuristic exterior with faceted edges, trapezoidal windows and lighting around the doors that drains away like an hourglass to indicate how long passengers have left to board.
The interior has a distinctly Scandinavian feel. Wooden seating (cantilevered to maximise the space) and wooden vertical rails shaped like branches lend a natural touch while adaptive lighting, a neutral colour palate and aluminium handrails add a sharper edge.
Niko von Saurma, director at the DesignworksUSA Munich studio, says, "As well as offering faster entry and exit, increased capacity and a better ride, this is a railcar that can be adapted and individualised for each city."
Warsaw is just a first stop for Inspiro and there has already been interest from Middle Eastern city transport planners.
designworksusa.com
---
This concrete police box, or koban, in southern Kyushu's Kumamoto prefecture, is by Tokyo-based Klein Dytham Architects. The colours of the laser-cut exterior patterns are intended to reflect the surrounding mountains and rivers. As well as protecting its citizens, the box also serves as a central meeting point.
klein-dytham.com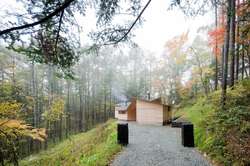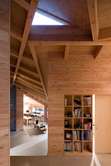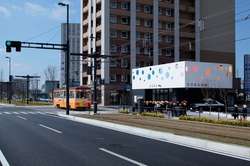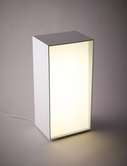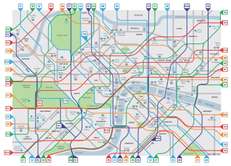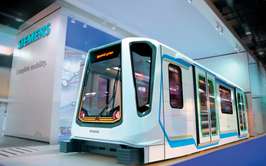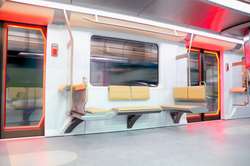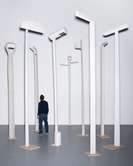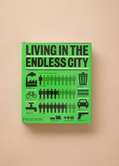 ---
Universe city
Global —
BOOK
The fact that 75 per cent of the world's population will live in cities by 2050 represents such social change that the human ramifications can be lost in stats. A joint project from the LSE and the Alfred Herrhausen Society, this tome goes some way to fleshing out the huge opportunities and challenges of entering this "urban age"
---
Causing a dim
Finland —
LIGHTING
Creative director Ville Kokkonen's first designs for Artek are an interesting development for the brand. Two years in the making, the range of five dimmable lights deals with the very Finnish affliction of SAD (seasonal affective disorder). Marketed for homes and offices, the birch and plexiglass range bears all the Artek hallmarks.
artek.fi
---
Bestseller
De Padova: Silver chair by Vico Magistretti, 1989
This aluminium and polypropylene chair is an exercise in multifunctional seating. Indoor, outdoor, contract or domestic, with or without arms, swivel or mounted, the stackable design's versatility is its key.
---
Wood works
Japan —
HOUSING
The InBetween House, in Japan's Karuizawa resort town, is an intriguing 178 sq m edifice designed and constructed by local architect Koji Tsutsui for a young family as the ultimate bolthole escape – just an hour away from Tokyo on the Shinkansen. The house is made up of five interconnected pitched-roof cottages. Built using traditional wood construction methods from Japanese temple architecture, it's a feat of craft and engineering – best seen on the interior where the roof beams twist and meet, connecting the cottages.
kt-aa.com
---
OLD AND NEW
Lounging about
Denmark/Finland [CHAIRS]
There's no better time to invest in some sturdy outdoor furniture. Standing the test of time and taste is Hans J Wegner's oak and canvas folding chaise, designed in 1956 for Johannes Hansen – you may need to wheel it indoors during rainy spells but it's hard to find a more elegant lounger. Purists might prefer Rudi Merz's new pine and oak range for Finnish craft workshop Nikari. They may lack the grandeur of Wegner's chaise, but they are every bit as comfortable.
wright20.com
nikari.fi
---
Sound of the city
Urban centres are by virtue noisy places. But this isn't necessarily a bad thing.
By Hugo Macdonald
"How can you sleep?" my mother asks when she visits London from her home in the very quiet Scottish highlands. The truth is, I sleep much better in the city than when visiting her, where the total silence is deafening. There's no denying that cities are noisy places, but there's a difference between noise and sound, and it's possible to measure the quality of life in a city depending on whether its din veers more in one direction than the other.
Screeching sirens, car horns and alarms, hip-hop on full volume in convertibles, public shouting matches and drunken roaring are all noises that convey a crime-ridden, angry population keen to be heard in whatever way possible. Church bells, the tring of bicycles and the gentle hum of chatter and laughter suggest a city with a healthy street culture and a happy population, enjoying their city  – not fighting to be heard in it. If you close your eyes and listen for even a minute you can tell if you're in London or Rome, Chicago or Copenhagen, Cape Town or Vienna. And it shouldn't be too difficult to tell which of those cities has a happy population.
A recent study by the WHO has declared noise pollution as second only to air pollution as an environmental cause of bad health. The report's author Rokho Kim estimated that around 3,000 people die each year in western Europe as a result of noise-associated heart disease. The European Commission has already set guidelines for maximum nighttime noise levels in cities to be 40 decibels – the same level as a quiet whisper – and will revise its Noise Directive to set daytime limits in 2013.
It's worth considering the important distinction between noise and sound though. Cities by virtue of their existence are loud places and, while it is one thing to slap a fine on anyone playing loud music out of their car window at 4am, it's another to try and silence them completely. Noise and sound bring character to a city – be it good or bad. I'm sure even my insomniac mother would agree that to turn the volume down on the church bells in Rome would be a cardinal sin.
---
Cycling navigation can be a nightmare and London suffers badly. But Simon Parker has spent 12 years perfecting a graphic solution. He's charted cycling routes running from north to south and from east to west in a London Underground-style map (colour-coding them in navy and light blue for the former, and red and orange for the latter, with green marking the odd diagonal route).
---
Rise and shine
Italy —
STREET LAMPS
Students at Lausanne's ECAL design school recently teamed up with Italian manufacturer Ewo to create illumination suitable for pavements and parks. Unveiled at this year's Salone del Mobile, pieces were made with LEDs, sheet metal and aluminium. They included sleek 4m street lights and lampposts inspired by the shape of steel H beams.
ewo.com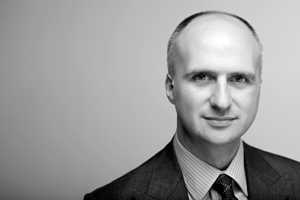 Q&A
Aaron Renn
Analyst and blogger
USA
Aaron Renn is a Chicago-based urban affairs analyst and author of The Urbanophile blog.
Why do American cities fall short in global quality of life surveys?
In our price-dominant culture we build cheap suburbs. They work for about 30 years, but once they get old and need maintenance, we neglect them – look at cities like Cleveland, Detroit or Dallas. Also, if you don't have high-functioning public transport you build everything around the car. As a result we have very spread-out cities and have never put a premium on preserving the urban core of cities like in Europe.
Which cities in the US are the biggest culprits?
A great example is Chicago. The urban transport here is about getting people to "the loop" (the city's 2.5 sq km commercial centre). Most people use a car to do everything. Like many American cities, it's a quasi-suburban environment because the transport is not there.
Is there a model to follow?
The gentrification model is one that has proven to work. But the problem is that there aren't enough yuppies to go around. Policymakers try to attract this "creative class", but they represent just 5 to 15 per cent of the population. Only San Francisco and New York have been able to do it. US cities should look at the 85 per cent that nobody is talking about.
What's the overall answer?
Policymakers need to change their approach. Rather than investing a billion dollars in a giant stadium or show projects in downtown areas, they need to focus on essential everyday fixes like making buses run on time. It's got to be back-to-basics. Concentrate on delivering high-quality public services: picking up rubbish, policing and rethinking infrastructure.
urbanophile.com