Europe / Global
Europe
Briefing
A call for more creativity in Sweden's architecture, a scheme to get Finnish commuters smiling and the councillor trying to get Lisbon cycling.
Who dares wins
Sweden —
ARCHITECTURE
Stockholm is often hailed as one of the world's most beautiful cities. But when it comes to innovative architecture, the city is not mentioned so often. It's been while since a new public building there became internationally recognised or even admired by the locals. There is a worry that any slightly more daring addition to the city would spoil the qualities it's best known for: an immediate connection to nature and beloved, existing landmarks.
Now things are about to change. A new generation of politicians is speaking out for contemporary architecture and an architectural programme, Arkitektur Stockholm, is being formed. The city's populations expected to grow from 2 million to 3.5 million by 2030, which creates a need for residential development. It's a chance for the city to rethink design.
Erik Slottner, local politician for the Christian Democrats and a member of the City Planning Committee, calls for more creativity and playfulness in the cityscape. "In Stockholm, architectural projects often start out ambitiously. Then they go through politicians, protest groups and consultations, and get watered down," he says. "We have a lot of flat roofs and straight lines. That can be very nice, but if everything is built like that, it gets boring." The aim of the new initiative, says developer Oscar Engelbert, is to "build big and small jewels all around the city".
---
Three interesting projects
Hjorthagen gas holders: Two former gas holders will be converted into residences and cultural venues, including a new, 47-storey skyscraper by Herzog & de Meuron. The expected completion date is 2016.
The new Slussen: Foster + Partners and Berg Arkitektkontor recently won the competition for restructuring Stockholm's crucial transportation hub. The project will be finished by 2022.
Scandic Victoria Tower: Swedish architect Gert Wingårdh is designing a 34-storey hotel in Kista, which will be among the highest buildings in Stockholm. It will open in September 2011.
Smiles to go
Finland —
TRANSPORT
It's the little things that count – and a happy face is definitely one of them. In Helsinki, a local youth group has initiated a campaign urging citizens to smile at bus drivers.
Too often, it is claimed, passengers buy their tickets or register their travel cards without saying a word or even looking at the driver. The campaign, which features posters with sulky and smiling faces, aims to make life sunnier for both the passengers and the drivers.
Reception has been positive – but critics point out that in order for the scheme to really work, maybe the drivers should start smiling too.
---
Green dreams
Germany —
ENVIRONMENT
Germany's second-largest city, Hamburg, has been hard at work to promote sustainable living and officials aim to cut CO2 emissions by 40 per cent by 2020.
Nearly all of the city's residents are within 300m of a park and more green corridors are being made.
The local renewable energy industry has attracted over 100 firms such as leading wind turbine maker Vestas.
To tackle noise pollution, a canopy of vegetation will cover 4km of motorway that runs through the city.
---
The UK's 12 biggest cities outside London will be able to directly elect mayors if planned legislation is passed next year. Cities such as Birmingham and Manchester had mayors in the 19th century – now they have to make do with less charismatic council leaders.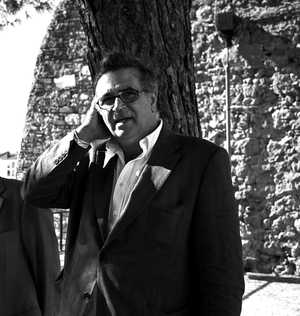 Q&A
José Sá Fernandes
Councillor
Lisbon
The Portuguese capital has the nickname "city of the seven hills" but independent councillor José Sá Fernandes is determined to open the way for cyclists. Despite criticism from drivers, residents and some cyclists, local government has completed around 40km of bike lanes. In less than a year there will be 50km.
How do you intend to increase the number of cyclists?
We want to reduce the traffic and speed limits in some areas. We're negotiating with swimming pools and other equipped buildings to let cyclists use their showers. We're going to start visiting schools, telling students which lanes they can use to get home. Early next year, we'll launch a massive campaign promoting the health, traffic, environmental and safety benefits of cycling.
What about the hills?
The only problem is the historic neighbourhoods. We'll solve that with a bicycle sharing system, electric bikes and possibly elevators. People say in times of crisis this shouldn't be a priority. On the contrary: people will spend a lot less if they start cycling to work. And the investment on the whole project was reduced: €5m, half of it paid by firms with which we have established partnerships.
Some cyclists say the project promotes cycling as a leisure activity and not a means of transport.
The initial plan was to join the dots between green areas. But many of the paths cross the centre of the city. Getting to the old city is still difficult. We're thinking of turning the side lanes of the main boulevards (Liberdade and República) into bike lanes.