Expo 45 / Casablanca
Expo 45: Casablanca
You won't see many tourists idling around the crumbling mix of ancient and modern that is Morocco's largest city. You'll be hard-pushed to find much in the way of infrastructure either. Yet the locals adore the place.
Some cities could do with a lick of paint. Casablanca needs a vat. The walls peel and crumble. Occasionally there is embarrassment. "Are you going to show that?" asks one anxious Art Deco cinema owner, pointing to a dining-table-sized piece of plaster hanging precariously from the ceiling.
It's as if repairs stopped in the 1930s – an edict was sent out: "Everyone put down your paintbrushes now." It's a shame a similar fiat wasn't issued to prevent new construction. Since the end of the Second World War Casablanca's architecture has become dull, cheap, formulaic. The few old Art Deco villas that survived the cull are squeezed in alongside newer buildings with none of their charm, desperately holding out against the onslaught of soulless concrete.
This was the city of Edith Piaf, Albert Camus – and apparently there was a film made about it too. There is still an undisputed glamour about Casablanca, though. Faded, undoubtedly, but still evident. Today it's a tight jeans, loose headscarf type of city. Near the Old Medina, on a sunny midweek morning, women walk past in purples and oranges, greens and pinks. They drive too – as aggressively as the men – using their horns as much as their brakes. Women are the ones who seem to be going places. The men tend to sit outside street cafés, drinking espressos, smoking cigarettes, playing cards.
"It reminds me of Paris," says the French-Moroccan artist Mehdi Qotbi, and despite the obvious temptation to laugh and say don't be ridiculous, you find yourself nodding, taking another sip of the freshly squeezed watermelon juice he's just handed you and gazing out at the streetlife below. Qotbi, whose work uses Arabic writing and finds itself in exhibitions at the British Museum and on silk scarfs made by Christian Dior, spent four decades in Paris before returning to Casa four years ago. "Morocco had changed," he says. "We had a cultural rebirth. I want to be part of what we do next."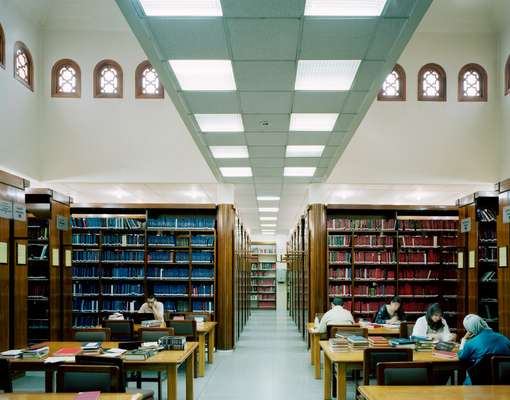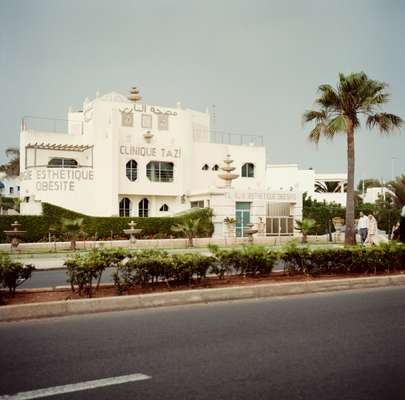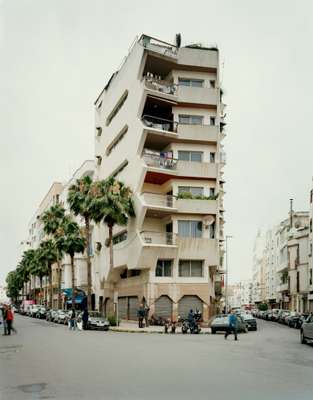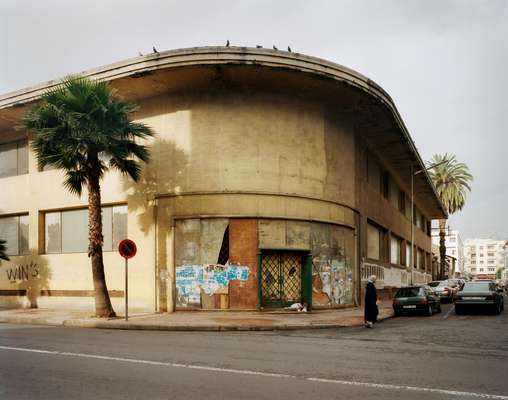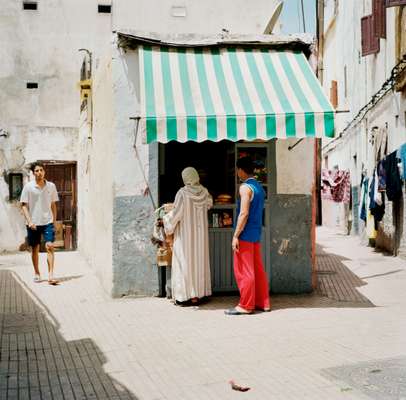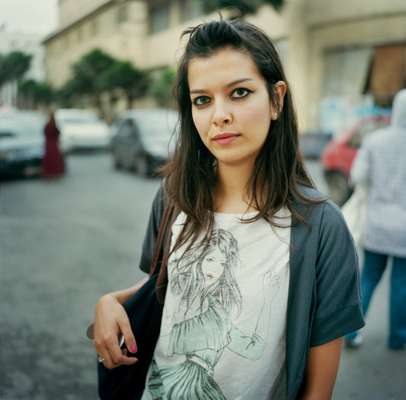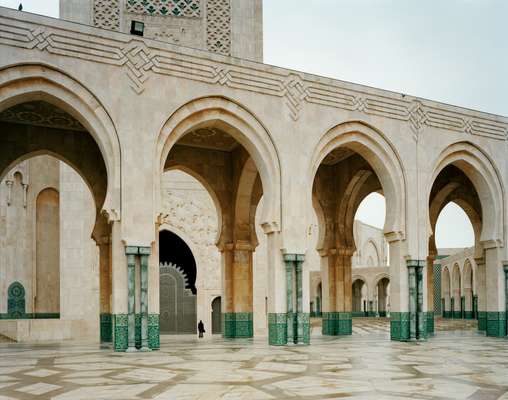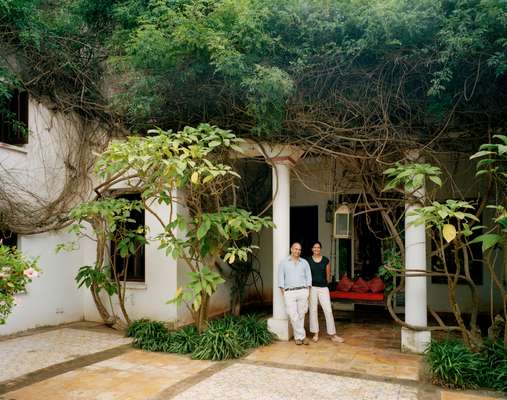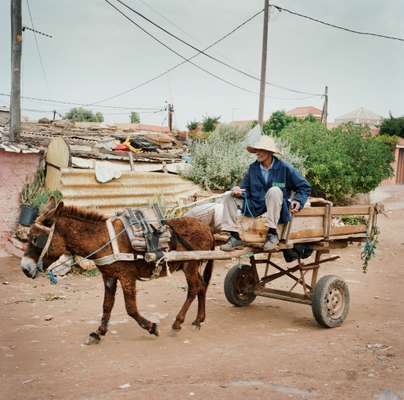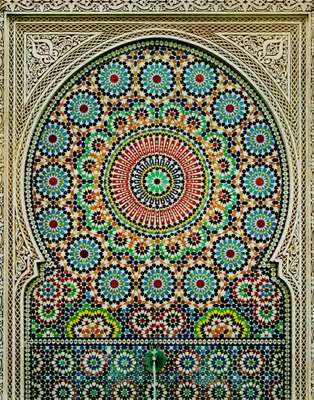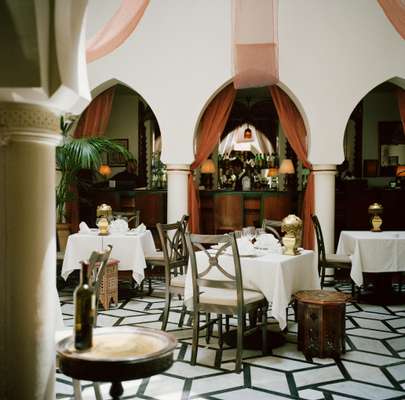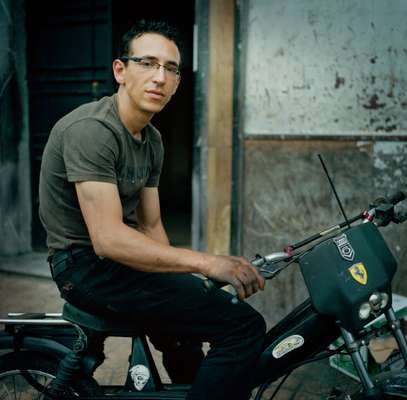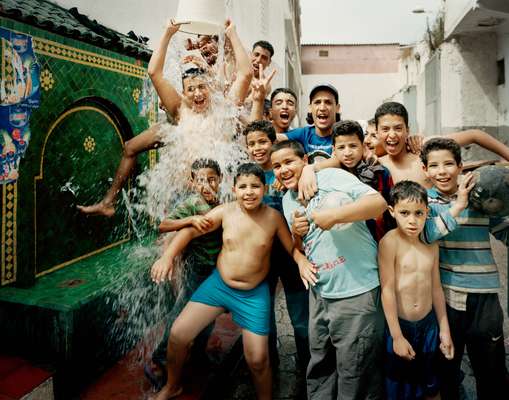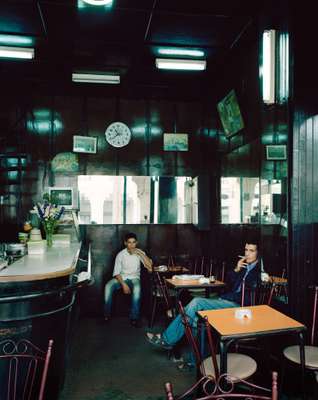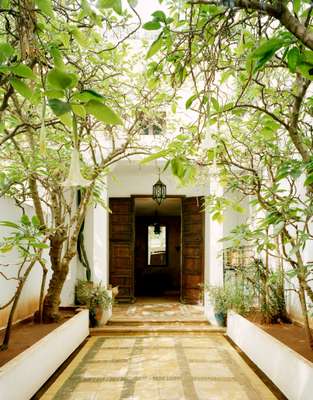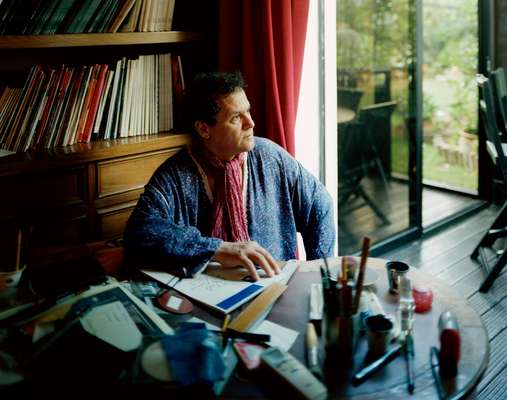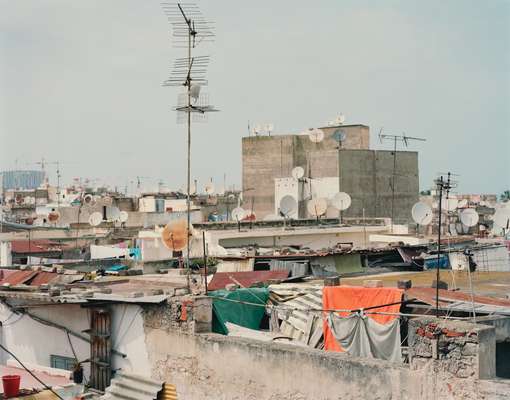 His story – leaving, coming home – is repeated several times in cafés, restaurants, on street corners across the city. Mona Roukachi won Moroccan Idol six years ago – as we sit outside a café late one evening kids stare and smile as they pass, the more forward ones yelling "Mona!" and giggling when she waves back. "You can find everything here. It's the only place to be for music." Her friend Michy Mano, a music producer, agrees. "This city grows on you. You get hooked."
Like so many Arab cities it has problems: big, head-scratching, "how the hell do we sort this out" problems. The gap between rich and poor is cavernous. The infrastructure is non-existent. The reason so many men have time to play cards is that unemployment is revolution-sparkingly high. The Arab Spring hasn't arrived here yet though. Possibly because the Moroccan winter was nowhere near as dark and cold as those in Tunisia, Egypt and Libya. There is a modicum of press freedom, elections of a degree and human rights groups can protest even if they aren't often listened to. It would be a lazy Arab leader though that thinks he is safe. The king, whose family has ruled for half a millennium, has announced a series of reforms that, for now, appear to have quelled protests.
Casablanca may evoke an older, gentler time, but it was once seen as a modern metropolis; the first – they claim – to be designed from the air, back in 1907. The French ruled it as a protectorate, not a colony, and sent architects up in small planes to map out a glorious future. Spreading out from the Atlantic coast, Casablanca became the economic centre of Morocco, leaving less exciting government matters to far duller, quieter cities.
The difference between new and old can best be seen down at the Corniche, where the see-and-be-seen crowd head to on a Sunday night. Ahead, shining in the middle distance, is Morocco Mall, a €180m paean to capitalism. To its right, beyond the beach and the rocks, sitting just far enough out that visitors need to wade, lies an old Sufi shrine where witches will kill a chicken and tell your fortune (they can't do one without the other, apparently).
"This is why I love Casablanca," exclaims Tahir Shah, a British author from an Anglo-Afghan family who has lived in a sprawling house in Ain Diab (literally, the "well of the wolf") for the past seven years. "It still looks modern, but underneath it's deepest, darkest Orient."
The food – the seafood, if we're being specific – is undeniably old-school and all the better for it. Down at the port, where fishermen deliver their catch before the sun rises, prawns, sardines and squid are wheeled out in wooden boxes, some loaded into the backs of small vans, the rest expertly hauled away in carts. By lunchtime they are at le Marché Central: stacks of freshly caught oysters, turtles and crabs neatly piled in ice-filled wooden boxes. Make your choice – half a kilo of calamari – pop it in a plastic bag and carry it outside to the restaurants. Young men competitively usher you to a table, open your bag, ask how you want it cooked – grilled, lightly, with lemon – and come back with your order and a paper napkin a few minutes later. The richer Casablancans – those who make their money legitimately and those who, one suspects, don't – go to restaurants such as Relais de Paris overlooking the Atlantic. Patrons pause on arrival, taking in the heaving tables, looking for those they know and making sure their presence has been noticed.
Tourists still head to Marrakesh, leaving Casablanca as an oddly foreigner-free town, but to Moroccans there is no comparison. "There are lots of problems: infrastructure, shanty towns, transport, phone lines. Nothing really works," says Shah. "But if you want everything to work, move to Switzerland."
---
Art Deco delights. They may be crumbling but those that remain are worth the airfare alone.
Pale skin or blonde hair isn't an invitation to be hassled, unlike in Marrakesh.
Great street food. Fried fresh fish, cheap and cheerful chicken shwarma.
Coffee culture. Sit back, sip your espresso, watch the world go lazily by.
The beach. There is something special about seaside cities and Casablanca is no exception.