Expo 45 / Kagoshima
Expo 45: Kagoshima
A long, long way from Tokyo, this distinct, defiant, delightful city is unsung to the point that even the Japanese are hardly aware of it. And if you think the view across the Bay of Naples is spectacular…
The business of city twinning throws up some unlikely couples. None more so – superficially at least – than Kagoshima, a city at the southern end of the Japanese island of Kyushu, and its Italian sibling, Naples. Guide books to Japan trot out the obvious similarities – the balmy climate, blue waters and the proximity of a simmering volcano. They could also mention the distinctive cuisine, the unpretentious, loquacious residents and a sun-bleached quality that gives summer afternoons a quiet, almost lethargic atmosphere.
Kagoshima pays homage to its European twin with a Napoli Street (Naples, in turn, has a via Kagoshima) and it does have unusually good gelaterias, dedicated baristas and L'Oro di Napoli, which serves wood-fired pizzas that even the most demanding Neapolitan would be proud of. Like most Japanese cities, Kagoshima was heavily bombed in the Second World War, yet the modern city retains a warmth and character that make it distinctive from any other place in Japan.
Kagoshima's Vesuvius is Sakurajima, one of the most active volcanoes in the world. The city hugs Kinko Bay, directly facing the 1,000m tall volcano, a sight so spectacular it's hard to believe it isn't better known. Sakurajima hasn't exploded dramatically since 1914, but it grumbles away relentlessly. Disconcertingly for first-timers, it puffs out a billowing cloud several times a day, dusting the city in a light shower of ash. Sit in a restaurant by an open window and your clothes soon have a fine coating. Trucks patrol the city, washing down the dusty gutters, and ferries ply the route between the brooding volcano and the city 24 hours a day. The journey is a brief and refreshingly breezy 15 minutes, which is just enough time for locals to head straight to the food hatch for a bowl of steaming udon noodles.
From the waterside fish market onwards, it's clear that food is important in this city of 600,000. Satsuma cuisine, after the old name of this region, has its own delicacies such as kibinago sashimi (a small silvery herring), Satsuma-age (deep-fried fishcake) and karukan, a sweet rice cake which has been perfected in Akashiya, an Edo-era establishment with a hushed atmosphere but where many customers pop in for a quick snack of just one of the ¥120 delicacies. Kagoshima also has its own style of ramen, favouring a thick, almost vinegary broth and a slab of soft pork. Bowls of this tonkotsu ramen are dished up night and day in earthy noodle shops such as Koginta and Noriichi.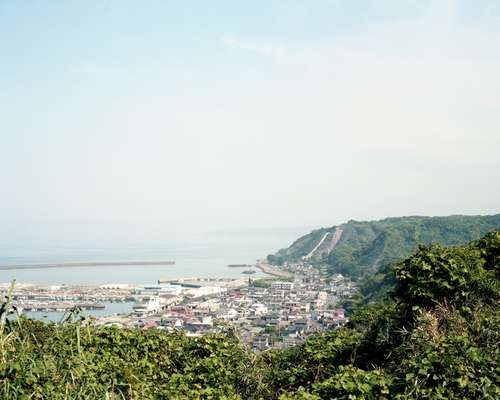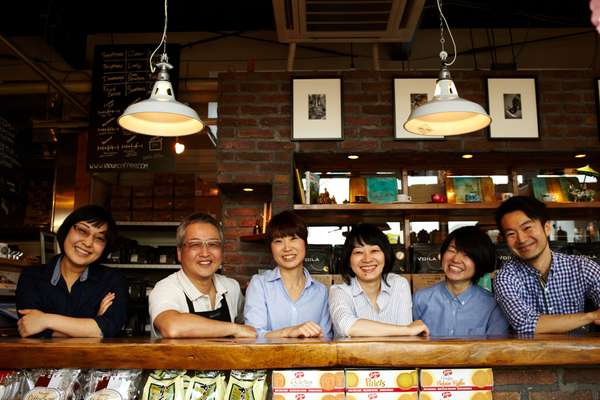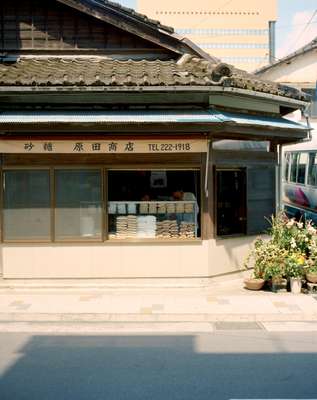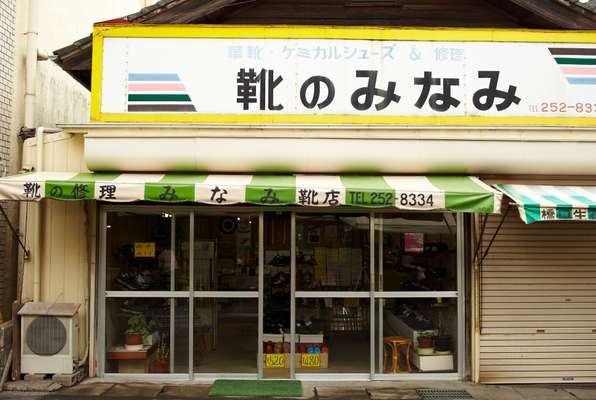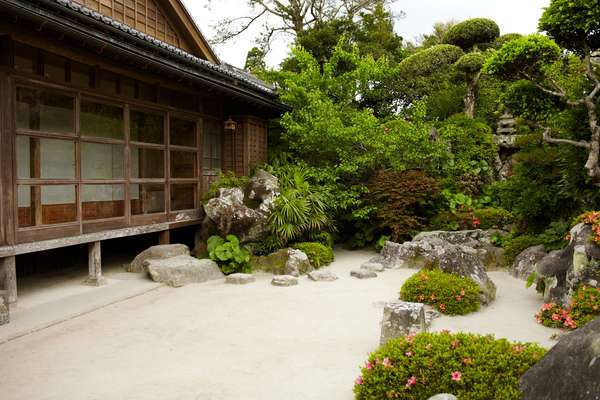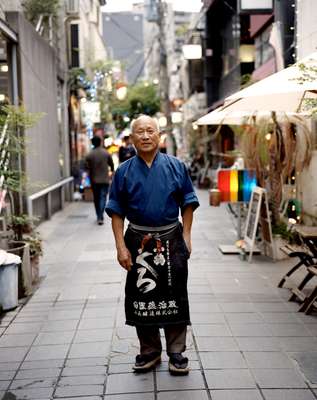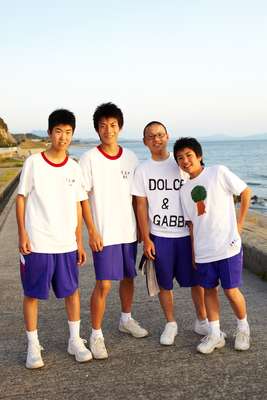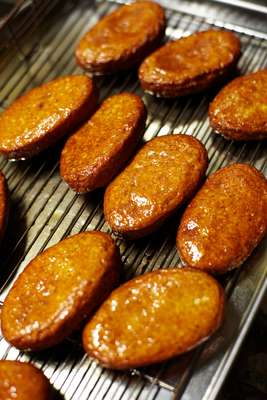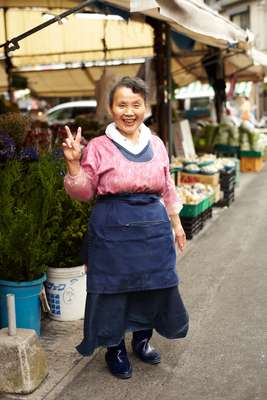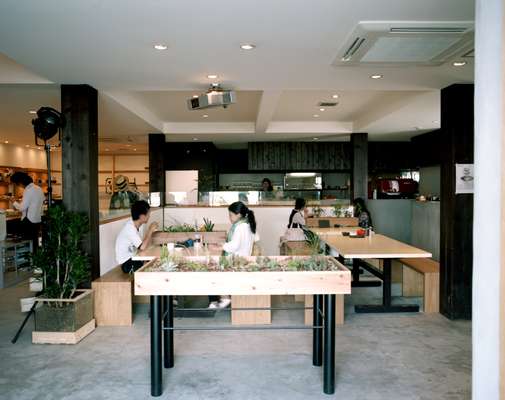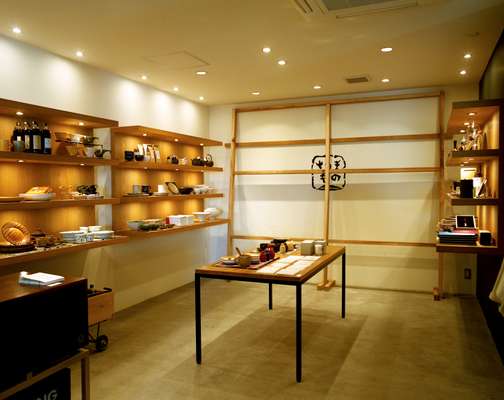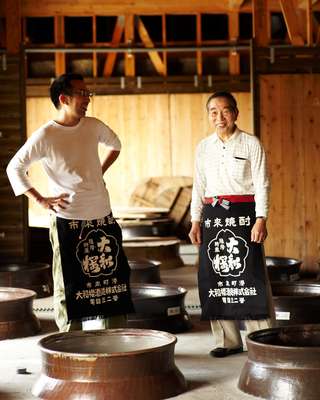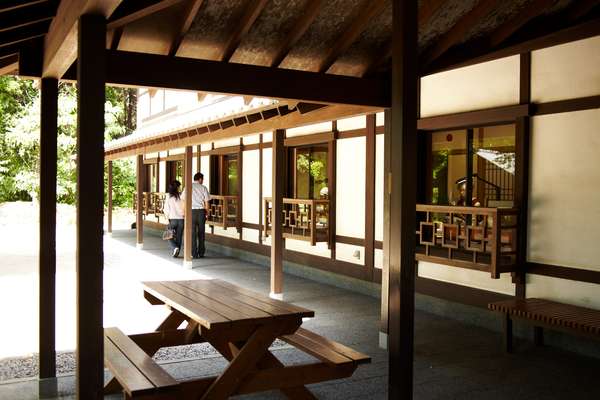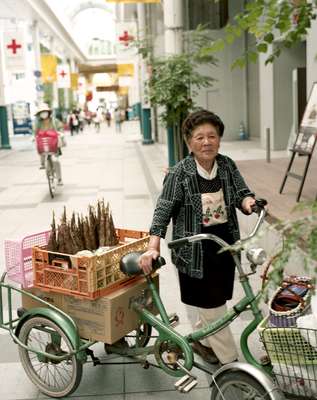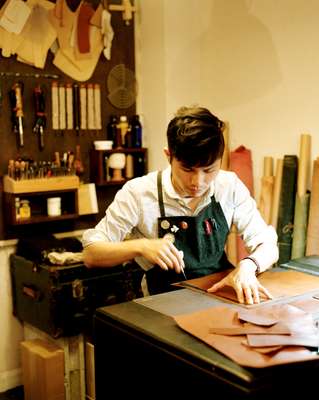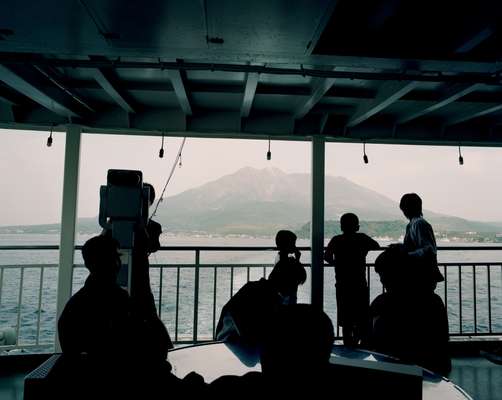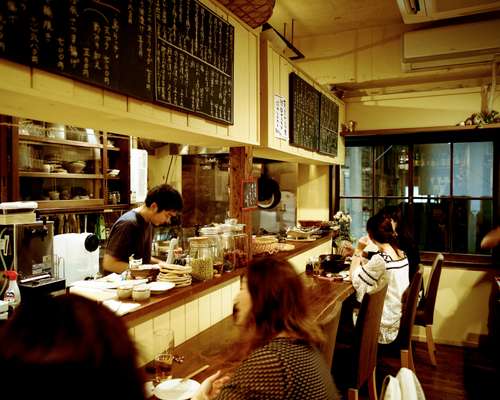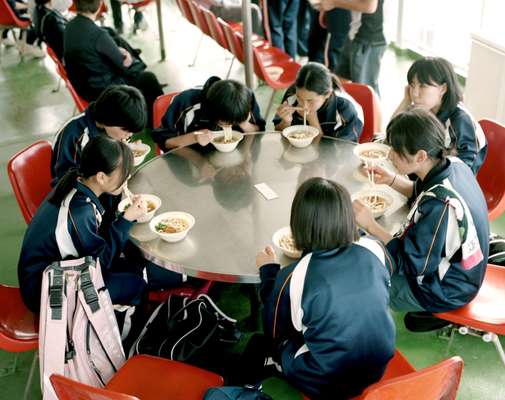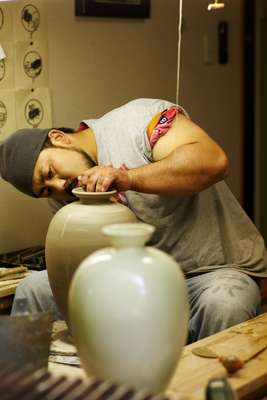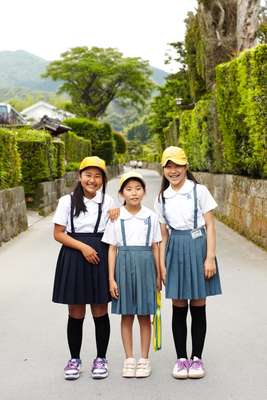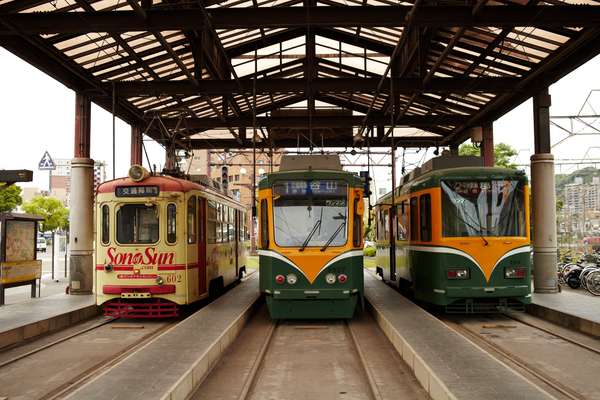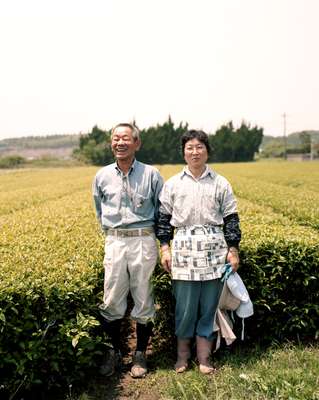 Local produce includes tea, sugar, tankan oranges and the ubiquitous kara-imo (sweet potato); in season satsumas, or mikan as they are known here, are everywhere. All of the above appear as flavours in the city's ice-cream shops. There's a hint of sweetness to Kagoshima food, even in the rich soy sauce like the one made by Chojiya, which has been in business since 1735. Kagoshima is also Japan's leading producer of shochu, the sweet potato spirit which is served all over the city.
Thanks largely to its geographical isolation, Kagoshima has a long history of indifference to central government and a curiosity about the outside world unmatched by other Japanese cities. It was the first point of contact between Japan and the West when Portuguese sailors washed up on its shores in 1543. When the Spanish missionary St Francis Xavier arrived here in 1549, he promptly signed up a crowd of converts and predicted – wrongly – that Japan would be fertile territory for Christianity.
For 700 years the Satsuma region was ruled by the powerful and intriguing Shimazu clan. When the country was closed to the outside world, the Shimazu defied the ban to send a group of students to England to find out more about the West. Today, their house and beautiful 17th-century garden, Sengan-en, are one of the most visited sites in Kagoshima. A museum celebrates the clan's industrial endeavours as they experimented with everything from firearms to cut glass.
Kagoshima's proud, defiant spirit is embodied in its favourite son, Saigo Takamori, a 19th-century samurai who led the unsuccessful Satsuma Rebellion. The inspiration for the film, The Last Samurai, the real man was complex and, judging by his bronze image in the centre of Kagoshima, rather more corpulent than his movie avatar. There is another stunning remnant of samurai culture at Chiran, south of the city, where a group of samurai houses and gardens form one of the most attractive streets in Japan.
For all its distance from Tokyo (960km), Kagoshima is by no means a backwater. It combines the cosiness of a small town with the vibrancy of a bigger city. In the bustling Tenmonkan commercial district, young people are starting their own businesses. Rhythm sells stylish hand-stitched leather goods, nearby Owl has a deftly selected pick of clothes and homeware, and Yano Cake Ten Moku is a tiny bakery selling fresh banana cake and mint brownies. Close to the waterfront there's Good Neighbors, the work of Shinichiro Nakahara, who was brought up in Kagoshima but moved to Tokyo to set up a successful design and interiors business. He now has a shop and café in his home city selling local crafts and lends his support to numerous events around town.
Pottery is particularly strong in Kagoshima – a historical quirk dating back 400 years to when Korean potters were brought to Japan after a round of battles between the two countries. The 15th-generation descendant of one of those potters is still producing Satsuma ware from the Chin Jukan kiln today. The more rough-hewn black Satsuma pottery is easy to buy, particularly the shochu flask that looks like a flattened teapot.
Even to long-term Japan residents, Kagoshima is a delightful revelation. Since March the city has been linked for the first time to the region's biggest metropolis, Fukuoka, by bullet train, cutting travel time to a mere 80 minutes. You can't help but hope that closeness to the centre doesn't dilute the singular charm of this little-known city.
Foodies love Kagoshima – beef and pork from the region are among Japan's finest.
The dialect can be a challenge for the uninitiated but you couldn't meet friendlier locals.
Urban living on a cosy scale – you can zip around town in no time.
Island-hopping ferries to Tanegashima, Yakushima and the Amami Islands.
It has a strong sense of its own identity and it's less than a two-hour flight from Tokyo.