Fashion / Global
Fashion
Briefing
Monocle trawls the fashion world for the latest brands, trends and industry movements, including jewellery from New York, southern European-influenced clothes from Munich and everything in-between.
Boxing clever
Vancouver —
REIGNING CHAMP
Following its successful collaboration with Japanese label Nonnative earlier this year, Reigning Champ has released a range of new basics for this season including fleece shorts, jerseys and hooded Henleys. The brand is known for its high-quality fleeces, all handmade in Canada, and head designer Kenta Goto has kept the new additions consistent – emphasising quality and fit with subtle details.
reigningchamp.com
---
Low rent
New York —
OSCAR DE LA RENTA
Renowned for his lavish red-carpet-ready gowns, this season Oscar de la Renta offers a more relaxed twist on his ready-to-wear creations, featuring floral prints and embroidered pleated skirts. This garden print silk twill sundress is our favourite pick for hot summer days.
oscardelarenta.com
---
Haven sent
Vancouver —
HAVEN SELECT
After opening the first Haven shop in Edmonton in 2006, brothers Arthur and Daniel Chmielewski opened their second location in the Gastown neighbourhood of Vancouver in 2009. Tucked away in Gaoler's Mews – one of the city's oldest areas – and behind a nondescript brick storefront, Haven Select stocks a well-edited selection of Japanese labels, including White Mountaineering, Sophnet and Headporter Plus. "Many of the brands we carry are being introduced to the Canadian market for the first time ever through our stores," explains Arthur.
havenshop.ca
Acronym 3A-1 messenger bag
Neighborhood Deep Mid Straight selvage denim
Bedwin x Dickies Japan Tripster pants
---
The silky way
London —
MARINA
Marina Guergova launched her label in 2010 to offer clean-cut staple tops and dresses made of silk, such as the contour silk satin Krassi dress. "I use only silk as it is such a versatile fibre to work with. It has a decadent history of grace and sophistication," says the Bulgaria-born designer.
marinalondon.com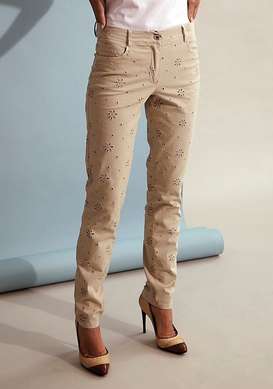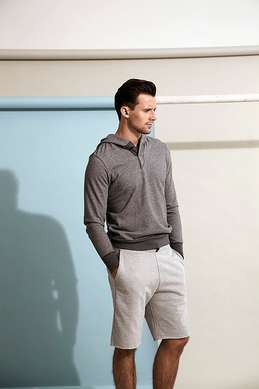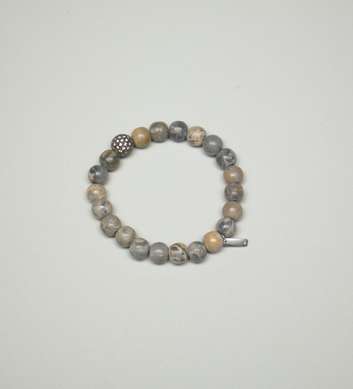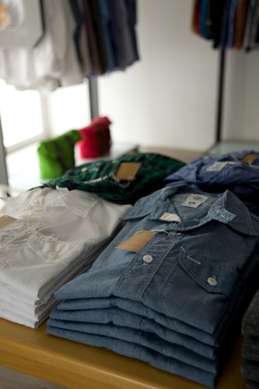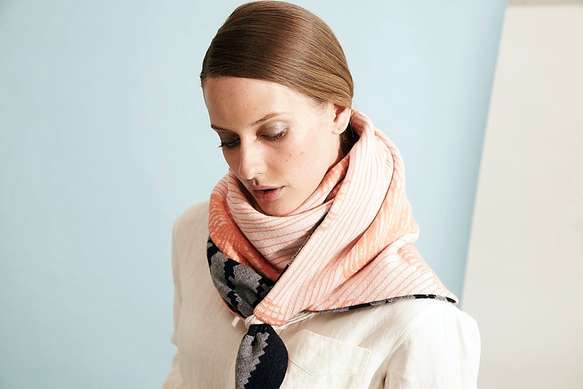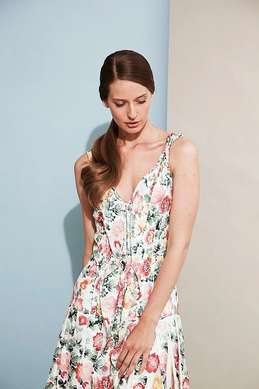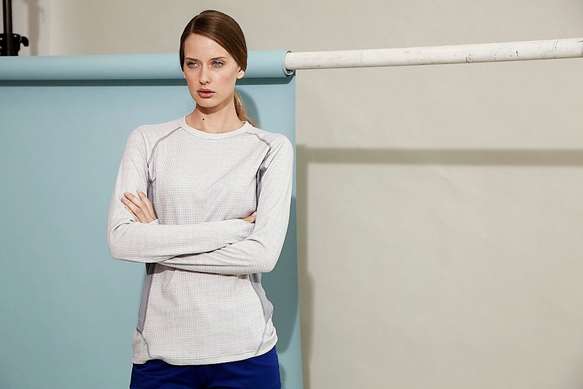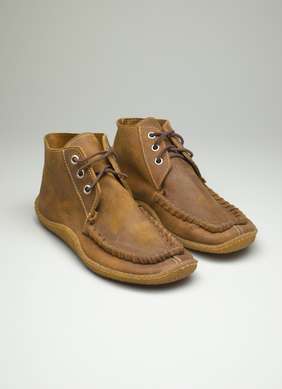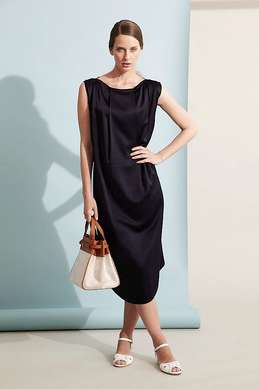 ---
All trousers
Florence —
GIAB'S
Since 1952, Giab's has focused on making one thing well: trousers. With every aspect of the production process scrupulously monitored and measured for quality, it is no coincidence that Giab's is still thriving nearly 60 years later, adding women's trousers and skirts to its range. The company also offers bespoke tailoring.
giabs.it
---
Stitch perfect
Montegranaro —
PUNTO PIGRO
Punto Pigro was launched in 2000 by Calzaturificio Michele Secchiari to add a modern touch to the Secchiari family tradition in shoemaking. The shoes are handcrafted in Italy using eco-friendly materials. This Ontario oil-suede pair was stitched using a method Native Americans use to weave moccasins.
puntopigro.com
---
Knitting pretty
Copenhagen —
EMDAL COLORKNIT
Danish artist and textile designer Signe Emdal founded Emdal Colorknit in 2007 after working for Henrik Vibskov. The label offers knitted scarves, capes and blankets. Part of the latest Kings Library Garden collection, this reversible scarf is made of merino wool and Egyptian cotton with digital patterns.
emdalcolorknit.dk
---
Wise guys
Munich —
A KIND OF GUISE
A Kind of Guise launched in 2009 with a limited-edition bag collection made of vintage leathers from an old medicine-ball manufacturer in Italy. "We always select premium materials and offer a mixture of elements with different backgrounds and histories that inspire us," says co-founder Yasar Ceviker. Produced in Germany, its latest collection offers a full range of menswear, with hints of inspiration from southern European cultures in the use of fabrics such as linen and light-weight suede. Most of the pieces are handmade and come in small batches.
akindofguise.com
---
Extra specials
Oslo —
BERG & BERG
"We want to offer accessories that will be the future classics in our customers' wardrobes. We love the pure classics, but we also offer more unusual items to make your heart beat faster," say Berg & Berg founders Karin and Mathias Berg. From wool and cashmere specialists in Biella to the silk-tie makers of Naples, all accessories are produced in small quantities by niche Italian manufacturers.
bergberg.myshopify.com
---
Japanese outpost
Tokyo —
POST O'ALLS
Post O'Alls debuted in 1993 as a tribute to 1920s and '30s American workers' apparel. With a strong following in Japan, the US brand chose Tokyo's Aoyama district for its second branch. In addition to the signature denim pieces, designer Takeshi Ohfuchi teamed up with Engineered Garments to create a jacket exclusive to the new store.
postoveralls.com
---
Dynamic jewels
New York —
RUBY KOBO
Jewellery designers Yuvi Alpert and Danna Kobo travel the world to find the perfect materials for their pieces. Inspired by ancient mysticism, the duo add bohemian aesthetics to materials such as white diamonds and black pearls. Founded only three years ago, the line won the prestigious Council of Fashion Designers of America incubator programme.
rubykobo.com
---
Sporty escapes
Nacka —
HOUDINI
Launched in 1993, Swedish brand Houdini has become a hit among rock climbers and mountaineers with its eco-friendly sportswear. All clothes are biodegradable and made of lightweight material, such as Japanese Teijin fibre. Houdini was recently named one of Europe's 25 most creative companies.
houdinisportswear.com
---
Q&A
Todd Snyder
Designer
New York
Monocle talks to Todd Snyder, formerly vice president of men's design at J.Crew, about the launch of his eponymous label. The line will be sold in selected stores, including Odin and Ron Herman in the US, and Tomorrowland in Japan, with a price range of €140 to €850.
Why did you decide to begin your own line?
To do my own line was always a dream since I was young. My mother is an artist and my father was an engineer. We always built things or participated in art fairs when I was growing up. I worked in a tailor's shop while in college. I used to handmake my own shirts.
Does the label reflect a particular style sensibility?
My line is a reflection of me. It's a culmination of my 20 years of experience, from working as a tailor's assistant to working at Polo, Gap and J.Crew. I fell in love with travel once I got into the industry. My favourite places are London, Tokyo and New York. This collection reflects a British Savile Row meets a downtown New York sensibility.