Five more mayors / Global
Five city bosses
One has the task of turning round Japan's only bankrupt city. Another is trying to rebuild a war-torn capital where electricity is a scarce luxury. They are all, however, motivated by a desire to improve the day-to-day lives of their fellow citizens. Monocle profiles some of the world's most challenged mayors.
Being a mayor is rarely easy. Whether you are running a city of 11 million (Moscow) or 12,000 (Yubari), the challenges are numerous and varied.
The five mayors featured over the next two pages – as well as Newark's Cory Booker – all face different problems, whether it's the attempts of Mogadishu's Mohamed Nur to bring basic security to the world's most dangerous city or Mitch Landrieu's efforts to continue the post-Katrina rebuild in New Orleans.
All cities need dynamic leadership, the sort that normally comes only when there is someone in charge.Those cities where the mayor's role is simply ceremonial, or where decisions are made by weak council leaders with no direct mandate, tend to be the ones that struggle to adapt. Put simply, cities need mayors.
---
01.
Sergei Sobyanin
Mayor of Moscow
Sergei Sobyanin has been the mayor of Moscow for less than a year but has already made waves. The 53-year-old career civil servant has delighted and disappointed in equal measure, depending on who you ask. Unafraid to tackle Russia's inert bureaucracy, he has fired dozens of top officials whom he deemed too close to Yuri Luzhkov, his controversial predecessor, or he thought were too corrupt.
Praised for his efficient management, his most enlightened decision has been to declare a freeze on new building in the tragically depleted historic centre of Moscow. Developers have spent the past 20 years taking a wrecking ball to historic buildings. Sobyanin has vowed to try to save Moscow's rich architectural heritage. Another problem he has promised to tackle may prove harder to solve, however: traffic jams – the third worst tailbacks in the world. His proposed remedy would see Moscow's metro extended, special lanes for public transport, more roads and parking, and the city's gargantuan illegal taxi trade regulated. However, critics accuse Sobyanin of being a stooge for Vladimir Putin. The question now is, can he stamp his own vision on one of Europe's most vibrant capitals
Monocle comment: A good Moscow mayor could do more than improve the lives of its residents, he or she could improve the city's badly dented international reputation: too many people think it's poorly run and corrupt. They're right.
---
02.
Mohamed Nur
Mayor of Mogadishu
"I was born here in a hospital that still exists but is completely destroyed." Mohamed Nur, 56, could be speaking of any building in Mogadishu, the war-torn Somali capital that it is his job to repair. Two decades of damage and decay has left rubbish piled in deep drifts, roads cracked and potholed, buildings collapsed. There is neither electricity nor running water and constant gun-battles make day-to-day tasks mortally risky.
Since accepting the president's invitation to return to Mogadishu as mayor last year, Nur has lived in a hotel with other government officials. A handy basketball player in his youth, he exercises daily, running up and down the hotel staircase 30 times each evening once the heat subsides. It is not safe to jog on the streets.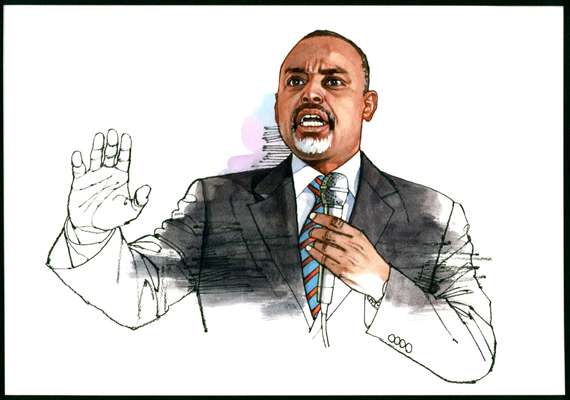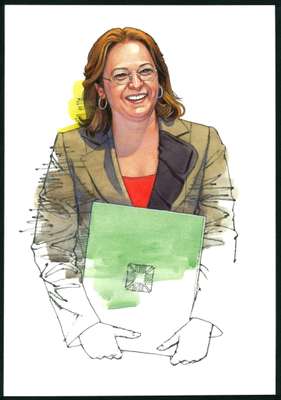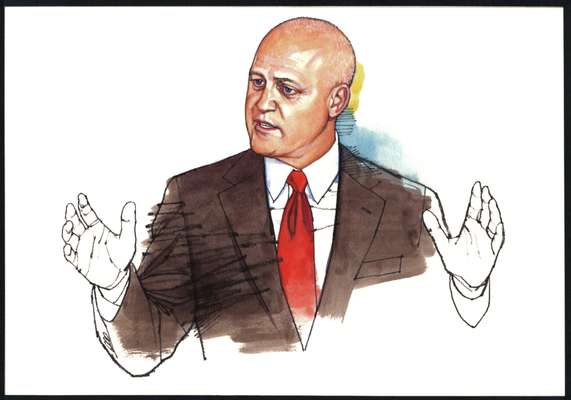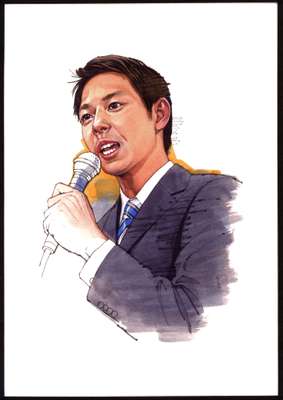 His family – his wife of 31 years and their six children – stayed in north London, where Nur has an internet café and once ran for local office. Foreseeing the chaos that would soon engulf Somalia he sent them to the UK in 1990 and followed three years later.
In 2001 Nur became a British citizen and could have stayed forever; instead he came home. To cater for the city's two million residents Nur's monthly budget is $50,000 (€35,000), hived off from the million a month brought in by taxation at the bustling port. This is the government's only domestic income.
Nur's priority is security and light. "To live in darkness and fear go hand in hand, which is why when the sun goes down animals go to their caves to peer out. I want to light the city," he says. In Hamar Weyne, the mayor's small pocket of influence where his office overlooks the fishing boats bobbing on the ocean and gunfire is less frequent, the markets are open, bulldozers have cleared the rubbish and there is sometimes electricity. It is, he says, a start.
Monocle comment: When it comes to voting for city leaders people like mavericks (much more than when voting for national leaders). Boris Johnson for mayor of London? OK! For prime minister? That might be a harder sell.
---
03.
Eleni Mavrou
Mayor of Nicosia
Since becoming Nicosia's first female mayor in 2007 Eleni Mavrou, the firebrand refugee from Kyrenia in northern Cyprus, has tried to gradually change the divided capital with smart solutions to traffic problems, big architectural projects and symbolic gestures to ease the pain of division.
With a background in civil engineering and international relations, Mavrou appears comfortable with both urban planning and the delicate task of preserving the unique character of Nicosia's antiquities and architectural heritage while making strides towards modernisation. "Although I don't consider myself an engineer anymore, above all it has taught me how to organise my thoughts and actions, which is invaluable," she says.
Known for being affable and inclusive, her town hall-style meetings held quarterly bridge the gap between local residents and the authorities, which she considers her greatest achievement to date.
There is no doubt that Nicosia has benefited from her swift decision-making style. However, despite the fact that EU funding is available, internal bureaucracy will most likely prevent some slated projects being realised.
Monocle comment: The mayor has also had to look at how to integrate the large numbers of refugees and asylum seekers in the Old City at a time when central government is cracking down on migrants.
---
04.
Mitch Landrieu
Mayor of New Orleans
New Orleans may be known as The Big Easy, but in his first year as mayor Mitch Landrieu has demonstrated an uncommon hyperactivity. Within minutes of his inauguration he was on the phone with President Obama and leading efforts to protect the low-lying city from the effects of the Gulf oil spill. And he has not stopped since: from reform of the police force and City Hall to construction of more robust hurricane defences, Landrieu is driving a revival of one of America's oldest and most troubled cities.
Landrieu is the scion of a Louisiana political dynasty – his father served as mayor in the 1970s, and his sister has served in the US Senate since 1997 – and won a landslide victory in 2010. That wide support has been critical for the often politically fraught task of urban reconstruction, where Landrieu is trying to resuscitate blighted neighbourhoods while retaining their unique character. "He's a very strong mayor, which is what we need," says Patricia Gay, executive director of the Preservation Research Center. "A lot of people are moving back. In some ways the city has never looked better."
Monocle comment: The US has led the way with mayoral dynasties. The Daley clan ran Chicago from 1955 to 2011 for all but 12 years.
---
05.
Naomichi Suzuki
Mayor of Yubari
It is famous as a producer of Japan's priciest premium melons – and as the only bankrupt city in Japan. Being the mayor of Yubari in Hokkaido will always come with its challenges, but there are few who face quite as daunting a task as Naomichi Suzuki.
Once a thriving coal mining town, Yubari's fortunes were clipped with the rise of oil, and the population shrank from its 1960s peak of 120,000 to about a tenth of that today. Four years ago, following a series of failed tourism initiatives, Yubari was declared bankrupt with debts of ¥32.2bn (€280m). The government identified it as a "municipality under rehabilitation" and launched a 17-year recovery plan. However, Yubari's problems have failed to deter Suzuki.
Last year, after nearly two years working on Yubari's financial rehabilitation as a Tokyo Metropolitan Government official, he made the unexpected move from the capital to the north – and in April ran as mayor. He won, despite being an outsider and the youngest mayor in the country (he's 30). That, though, may have been easier than his current task.
"We are trying to eliminate the budget deficit," says Kazuoshi Terae, section chief of administration at Yubari City Hall. "But because our population is getting old and shrinking, it is difficult to expect our revenue to grow and we can do nothing but cut our expenditure."
Monocle comment: This is going to be a year when civic leaders in Japan's northern disaster zone will have to face all manner of new challenges and it could create a new generation of creative leaders. Here's hoping.