Business city / Montpellier
Going south
Montpellier is the fastest-growing city in France and for Monocle it ranks as one the best cities for business. It supports new ventures, with many hi-tech companies setting up there, and has an enviable quality of life to boot.
In a hangar in a suburb of the southern French city of Montpellier, a collection of contraptions hang from scaffolds like giant metal spiders. When Monocle visits, Frédérick Van Meer, 33, head of this research laboratory, owned by Spanish robotics developer Tecnalia, is fine-tuning the settings on one of the gadgets he says can move up and down at a speed 20 times faster than a Mirage fighter jet.
When they are not pushing the boundaries of physics, Van Meer and his colleague Micaël Michelin, 37, are often down at the beach. They are avid kite surfers and being based in this small Mediterranean town means when the wind is up, they can be by the sea in about 20 minutes. "I was working in Lyon before," says Michelin. "When I got the job offer it didn't take me long to decide."
Montpellier, the capital of the Languedoc-Roussillon region, is a laid- back, provincial city with a pretty historic centre where traffic is banned and the population lingers outdoors showing plenty of bronzed flesh and sipping beers and eating ice creams in the balmy evenings from April onwards. Elegant old sandstone buildings with curly iron balconies rise above narrow cobbled alleys with cafés filling every wedge of space big enough to be called a square. The city is within easy reach of the Mediterranean, the Pyrenees and the Camargue, a vast marshland where wild horses and flamingos thrive. But the city has not relied on its natural assets. In recent years it has set itself apart from other similar towns in the South of France through a mixture of ambitious town planning, a lively cultural scene and a strategy of helping innovative small businesses and research organisations to make their base here. The policy has had dramatic effects. Montpellier has jumped from being 24th to eighth largest in the country in the past 25 years and it is now the fastest growing city in France.
"We realised we had to invest in ­innovation," says Catherine Pommier, ­director of the Business Innovation Centre (BIC), which provides offices, coaching, translation services and logistics support to start-ups and companies moving to Montpellier. The BIC has helped 467 companies, mainly new ­­hi-tech, internet and environmental businesses, get started here so far. The demand is growing and a new solar- powered building is due to open any day now to host international and French companies with international clients.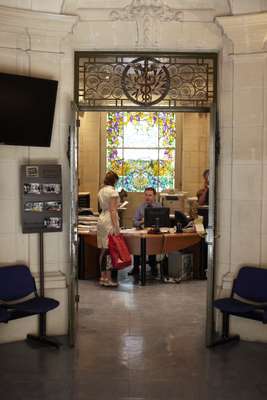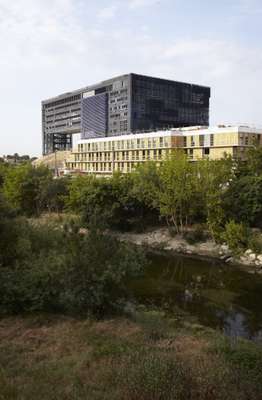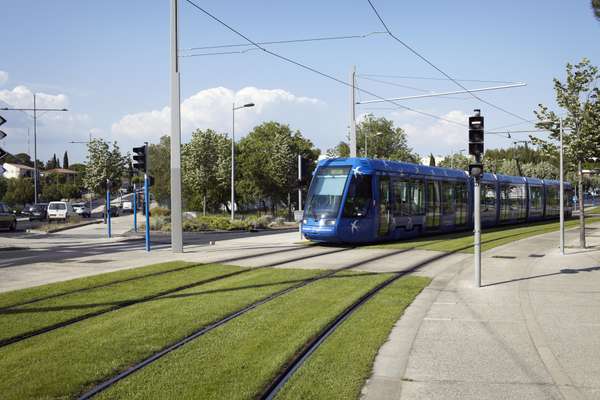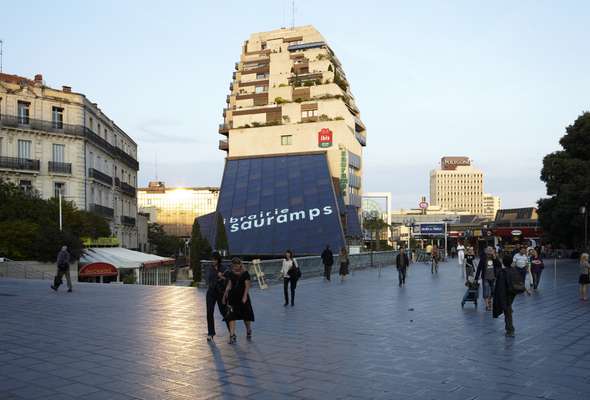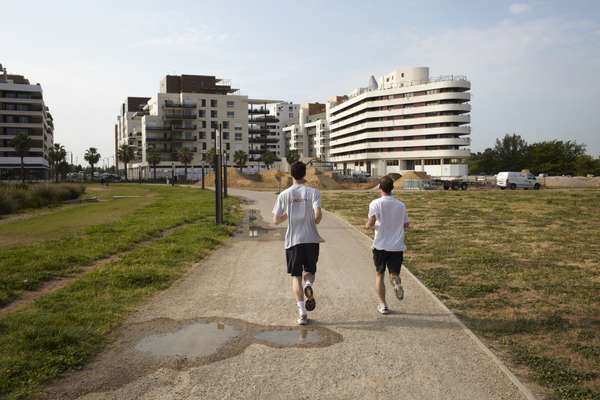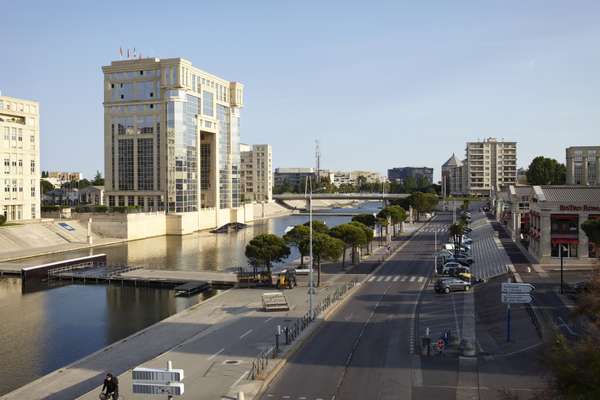 "It's not good enough to make a nice building [for new companies to use]," says Pommier. "It's the services we provide that make the difference." Bureaucracy is still heavy in France but the BIC can get you a phone line in 15 minutes, she says, rather than the usual one month. Young professionals from all over France are moving to Montpellier for the growing work opportunities and its ­unusual dynamism, youthful atmosphere (one in five of the population are students) and quality of life.
Hélène Horent, 31, moved in 2007 from Lille to her job as marketing assistant for Californian manufacturing software company DP Technology. She and her five colleagues in the Montpellier office manage DP Technology's European operations from their quiet, breezy office in the purpose-built business district of Antigone. On the wall, there are three digital clocks showing the time in New York, Tokyo and Montpellier. "We run Europe from here," says Horent.
All DP Technology's Montpellier office staff have moved from elsewhere in France in recent years. "We are all happy. We are all buying [property] and planning to stay," she says. "The lifestyle is just too good. It's a great city with lots going on. And it's only three hours on the TGV from Paris. We can do our work as easily here as anywhere in France." Foreign companies are increasingly picking this little-known town as a base for their French or European operations. Drew Quakenbush, 40, had barely heard of the place when he was offered a transfer here from Vancouver by his employer, global video games maker Ubisoft, in 2009. The company has 300 staff in its Montpellier office, which has produced some of its most successful games. He now gets to work in five minutes on his scooter and can pop home for lunch with his wife, freelance graphic designer Karen Percy, 40. He can still travel worldwide for meetings with the likes of Steven Spielberg while living a gentler pace of life than he did back home. "It's really not difficult to live here," says Quakenbush at the family's home in Castelnau-le-Lez, 10 minutes from the centre of Montpellier. "There's a stereotype that the French are snobbish and not helpful. But we've found that's not true at all."
Unlike better-known cities along France's Mediterranean coast, Montpellier is neither sophisticated nor snooty. It is not wealthy or ostentatious but seems to thrive on simple pleasures. The old town centre has defied globalisation – there are few chains and not a Starbucks in sight. But for a small city (the population is around 250,000), Montpellier punches for above its weight in all sorts of ways. It was one of the first cities in Europe to reintroduce modern trams, 10 years ago, and a new line – called the Sunshine Line and decorated by Christian Lacroix – is set to be completed in 2012, making this one of the most extensive tram networks in Europe. The international airport is 10 minutes from the centre of town. The city has a thriving opera house, quality art gallery and theatre and dance scenes. There's a giant multi-media ­library and an Olympic-sized pool.
Montpellier has built on its reputation as a university town (the medicine faculty is the oldest in Europe) and its Sup de Co Business School recently gained recognition of the Association to Advance Collegiate Schools of Business (AACSB), which sets standards for business schools worldwide.
Much of this success is thanks to one man – Georges Frêche, the charismatic Socialist mayor who ran the city for 27 years until 2004. He went on to be president of the region until he died of a heart attack in October last year. During his time in office Frêche launched ever more ambitious projects, some more functional than tasteful, and dreamt of expanding the city right up to the sea, 7km away.
A new town hall he commissioned, ­designed by leading French architect Jean Nouvel, is due to be opened later this year in a brand new neighbourhood called Port Marianne. Closer to the old town centre, the Antigone business district, a strange cross between ancient Greek and Mussolini-era architecture, is another Frêche creation. He brought in leading figures in the French art world to develop the city's cultural life.
Most Montpelliérains are grateful to the former mayor for putting their city on the map. However, the city is not without problems. Unemployment is 18 per cent in the city and surrounding areas. And while new neighbourhoods for the working population have mushroomed outwards, the centre, where the university faculties are, throngs with students who are having fun without spending much.
Since December the Chamber of Commerce has launched a campaign to bring the old town centre back to life. It is encouraging new bars, cafés and shops to open and helping them work out where and when to set up by mapping the exact numbers of people on each street and their purchasing patterns at every time of day. The potential is already clear. In the narrow alleys, between tiny boutiques and smoothie bars, there are businesses aimed at the more moneyed crowd.
Olivier Bardou, who moved here from Paris in 2004, has transformed a vaulted old art gallery into De la Luce, a design shop stocking brands such as Marimekko and Comme des Garçons. Other artisans making hats, musical instruments, jewellery and clothes are tucked away here. A few more of these and life for the flip-flop and sundress-wearing population will be hard to beat anywhere in Europe.
For the scale of its ambitions Montpellier does not have hotels to match. When there's a major conference in town, the few decent business hotels are usually full. And there are few four-star boutique hotels to choose from.
As you keep growing your city, don't forget to create some green space. There is a fantastic botanical garden but that's pretty much it. Hard-working people who can't always get out of town need relaxing spots to cool off in.
The TGV is a lifeline to Paris but the airport could do with a lot more direct international flights. Currently only flights run by budget airlines link Montpellier with London.
Service and internet connections are noticeably slower than further north in Europe. Some small companies don't have websites and a lot of business is still done face to face. But if you can get used to the slower pace, that's part of the charm of the place.
Property is several times cheaper both to buy and to rent in Montpellier than in Paris. And help is on hand from a small English-speaking operation called Moving to Montpellier for dealing with everything from mindboggling paperwork to negotiating with estate agents and plumbers.
The city has great food markets and a tapas tradition (Barcelona is only three hours away). If you're looking for top notch, modern French cuisine head for 33-year-old Michelin-starred chef Charles Fontes at La Réserve Rimbaud on Avenue St Maur. For drinks or light food in a secluded setting there's Les Bains de Montpellier, a restaurant created 10 years ago in what was once the town's public baths. Changing rooms and showers built in 1770 have been converted into private dining rooms around a shady courtyard.
The Languedoc- Roussillon region has a long and rich tradition of top quality wine. Connoisseurs come here to hunt down the elusive La Grange des Pères (€68 a bottle). But head to the small town of Lunel to the east of Montpellier and former handball professional turned vintner Benoît Chevalier will arm you with lesser-known and arguably equally delicious wines from smaller local producers.