Try running this / Global
Hard-task masters
This is Monocle's homage to the city workers charged with some of the toughest tasks in the world, from the nitty gritty of slum clearance in India, to dealing with Cairo's rubbish problem and working in Taipei's animal shelter. We tracked them down to hear their creative solutions to the challenges.
01.
Slums in Mumbai
Mukesh Mehta
Sorting out Mumbai's sprawling slums is no easy task. The few new buildings that have been built under the government's most recent scheme are already crumbling. Mukesh Mehta, rehabilitation consultant at Mumbai Slum Rehabilitation Authority, thinks he has the answer though – and building new homes is just one part of the solution.
Mumbai is an island city and as it grows – 13 million people at the last count – space is running out. Government and developers have cast their gaze on the low-rise sprawl of the slums, particularly Dharavi, the largest of the lot. They plan to build new luxury apartment towers, the sale of which would supposedly fund new homes for slum dwellers. The city's initial plans lacked vision, Mehta says, creating "unsustainable, vertical slums". Mehta's ambitious €3bn plan relies on improving the quality of life of slum dwellers rather than just shifting them aside to make way for glitzy towers. It would provide healthcare, education and maintenance on the lower-income buildings, subsidised by the sale of high-end residences.
Mehta's plan is in the final stages of approval but he's had to run the gauntlet of assorted politicians and bureaucrats who jealously guard their spheres of influence, rival developers who don't want inflated property prices eased by a construction boom, and the slum dwellers themselves, who Mehta says, need to be convinced one by one.
Comment: Success for Mehta would be great news for the likes of Lagos and Rio de Janeiro too.
---
02.
Rubbish in Cairo
Ahmed Ali
For a man weighed down by up to 19,000 tonnes of solid waste each morning, Ahmed Ali looks surprisingly cheerful as he strolls into his central Cairo offices. Egypt may have been rocked by revolution this year but the country's capital – with a population of 20 million and bigger than any other city in Africa or the Middle East – still produces as much rubbish as ever. Ali's job, as the head of the government- run Cairo Cleanliness and Beautification Agency (CCBA), is to shift it.
"You just have to look around you to understand how difficult this work is," says the 59-year-old, who has been working in municipal management for almost three decades. "Cairo's population is growing so fast that no matter how much we innovate and improve efficiency, it feels like we're always playing catch-up."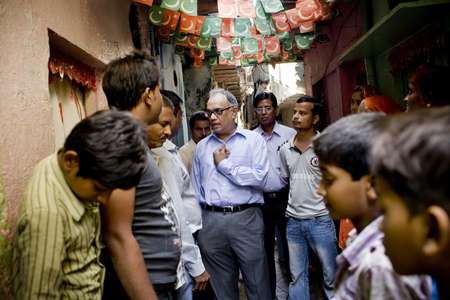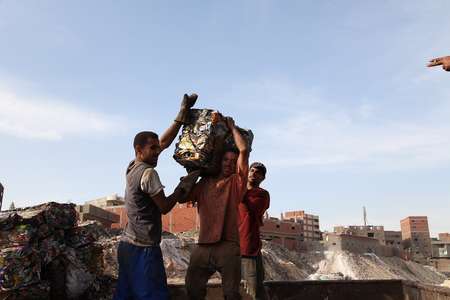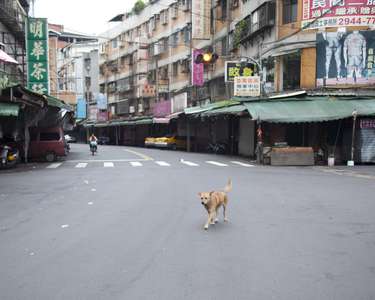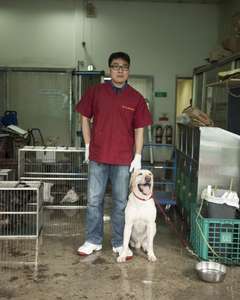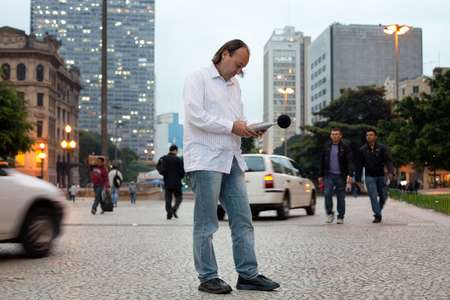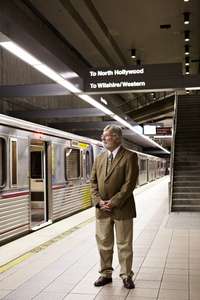 Egyptians call Cairo umm el-dunya, meaning "mother of the world", yet although it boasts some of the most vibrant and beautiful neighbourhoods in the region, the city is also awash with street detritus. For generations waste has been collected and processed informally by Coptic Christians known as the zabbaleen, but since 2001, the government – led by Ali – has attempted to bring in foreign contractors to help sweep up the mess. However, Ali has been forced to contend with a series of court cases and claims from Cairo residents that the hired firms aren't as effective as the zabbaleen. As a result, last year private contracts were renegotiated.
Part of the challenge, according to Ali, is changing attitudes towards waste. "There is a culture here in which it is seen as acceptable to drop rubbish and litter in the streets. We have to change that culture." The dramatic uprising that toppled former president Hosni Mubarak in February may make that task easier. Although it has created administrative chaos, Egypt's revolution has brought hundreds of thousands of young Egyptians on to the streets, many of whom have taken to voluntarily cleaning up waste and repainting roads. "It's an exciting time for waste management in Cairo," acknowledges Ali. "Just like everything else here, the old certainties are changing."
Comment: There may be more glamorous jobs in Cairo but few are as crucial as keeping it clean.
---
03.
Animal control in Taipei
Li Jian-Pei
"The hardest part isn't the killing. It's choosing which ones will die today," says Taipei Animal Shelter and Adoption chief Li Jian-Pei. "It never gets any easier."
Li manages the bustling city's "control methods" of its estimated 200,000 stray dog and feral cat population. A typical shift for the amiable 41-year-old includes: taking the brunt of the abuse hurled at staff by enraged members of the public, receiving animal welfare protesters and begging for more funding and homes for the abandoned animals.
If that wasn't enough, he also tries to rein in a squadron of often dodgy dogcatchers, who go by the new PR-friendly moniker of "Animal Rescue". However, some NGOs claim that Animal Rescue is more about bounty hunters, who are only motivated by catch bonuses. Taiwan's dogcatchers have also long been accused of knowingly picking up registered pets and illegally selling them to dog meat restaurants.
While the capital is light years ahead of the rest of Taiwan in implementing animal population controls and shelter management, Li understands that media reports of dogs being left to die from "natural causes" in overcrowded and filthy outdoor cages in other cities have tarred it with the same brush. But he baulks at the idea that his department is a violator of the protection laws. "I don't like my job either," he says. "But then I'm not the one who sees a new breed on TV, buys it, and abandons it."
Comment: Perhaps the launch of a reality series would make potential pet owners smarten up.
---
04.
Noise pollution, São Paulo
Alfonso Orlandi Neto
That 06.15 alarm call is an appropriately rude awakening for Alfonso Orlandi Neto, whose job is to combat noise pollution in South America's most populous city. São Paulo is noisy even by big city standards. It has 7 million vehicles, bars are often open to the street and juddering air conditioners are a must. Orlandi Neto's organisation, Programa de Silencio Urbano (PSIU), was set up in 2005 to try and muffle the mayhem.
When residents believe an establishment – 90 per cent of offenders are bars – infringe set decibel levels, they can call the hotline. Two officials and a police officer visit with decibel meters. If the levels are too high the owners are warned and then fined R$30,000 (€13,000) for a second offence. If the infractions continue they can be closed down.
The legislation is far from perfect. PSIU can't take readings in people's homes, where sound pollution is sometimes worst, and its jurisdiction does not include individuals. "It doesn't give me any pleasure to fine anyone or close them down. I think people should be better neighbours," says Neto.
Comment: Is there any job trickier than asking fun-loving Brazilians to be quiet?
---
05.
Transport in Los Angeles
Art Leahy
Former bus driver Art Leahy was born in LA and is now the CEO of the County Transportation Authority, which operates the city's bus and rail networks and builds its roads and motorways. Today, around 1.5 million passengers ride on metro trains and buses daily. In the second most populated metropolitan area of the US, and one with a record of terrible traffic, getting LA moving is not an easy job.
"No one really cared when the last rail lines were being torn out of LA in the 1960s," says Leahy. That has begun to change, a consequence of rising petrol prices and the recognition that railways help to connect the sprawling city. Leahy sees a large road network and a public transport system for a city of almost 10 million people as complementary. "My job is to apply the right solution to the right region," he says.
Comment: Now all Leahy needs to do is persuade Angelenos to get out of their cars.