Habitat 67 / Montréal
Inside the box
Habitat 67 proves that buildings created for events – in this case Montréal's Expo of 1967 – can continue to be useful. We meet three residents and talk to the architect about why the project has been such a success.
Habitat 67 is Montréal's iconic residential housing complex that looks like a precarious pile of concrete boxes spread over a landfill site on the outskirts of downtown Montréal. Originally built as housing for visitors to Expo 67 it was a symbol of Montréal's emergence as a multi-cultural, socially emancipated, ­politically progressive city.
At the time, 26-year-old Moshe Safdie's building, an adaptation of his graduate thesis at Montréal's McGill University, was a radical solution for ­affordable housing. Safdie wanted to bring suburban amenities to an urban ­environment – light, views, privacy, fresh air and a sense of community.
In 1985 however, Central Mortgage and Housing, which owned Habitat, wanted to sell it. The residents joined forces to buy the building and today, almost a third of the original occupants still live here. When "cubes" become available to buy they are snapped up straight away.
Maintenance fees are exorbitant – $800 (€565) per cube per month. But it's cheap when you consider that $800 ­includes heat, electricity, air conditioning, cable, internet, school and property taxes, an hourly shuttle to Montréal, snow removal, gardening, building maintenance and 24-hour security.
Habitat 67 was awarded Heritage status in 2009 by the Québec minister of ­culture. Today the building remains a ­pioneering example of prefabricated housing and Safdie is happy. "People love to live there. Habitat showed the ideal: it was a highly idealised realisation of an urban residential environment."
Safdie's most recent creation is the Habitat of the Future, which proposes new design strategies built on the Habitat concept to address density in growing cities. Safdie's Golden Dream Bay housing project in China has shared amenities, public spaces, light and gardens, and with 2,200 units, it's the most ambitious adaptation of Habitat yet. Safdie says, "I did write somewhere: 'Habitat is a concept whose idea is yet to come.'" Maybe it is finally here.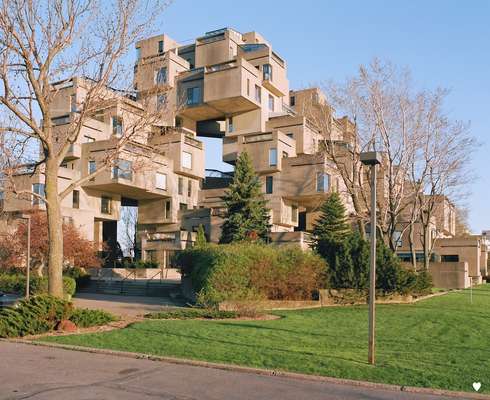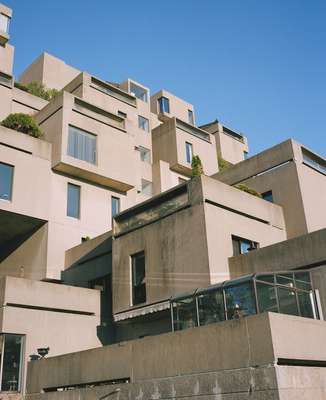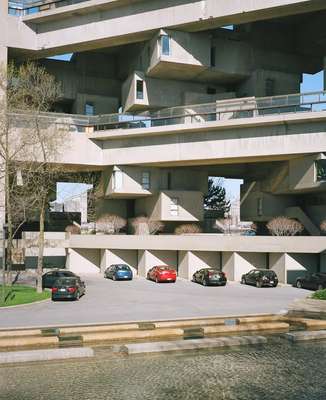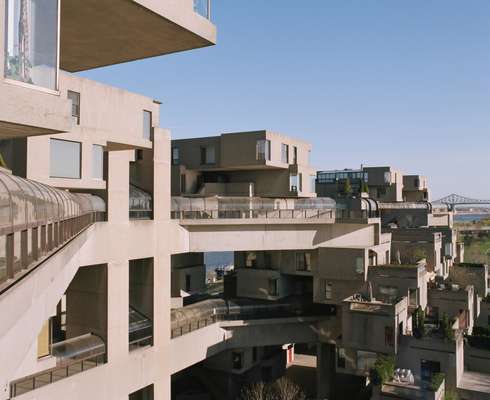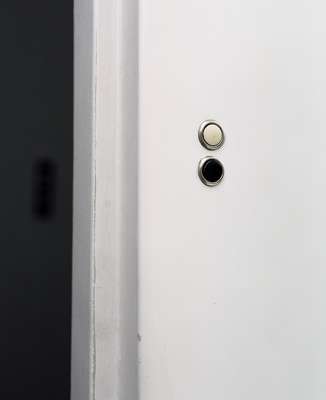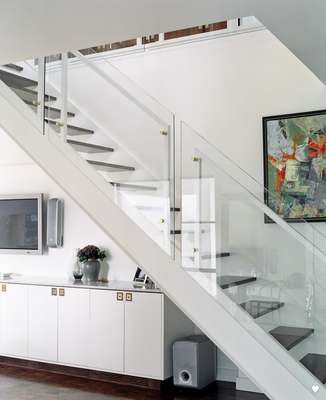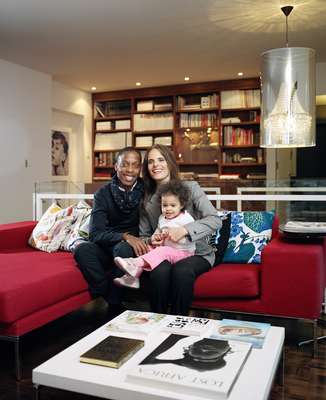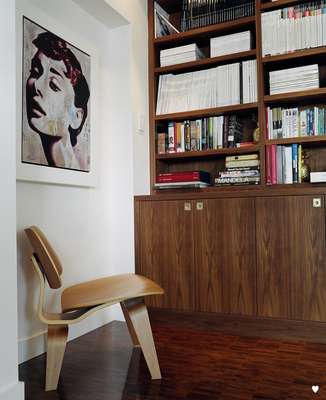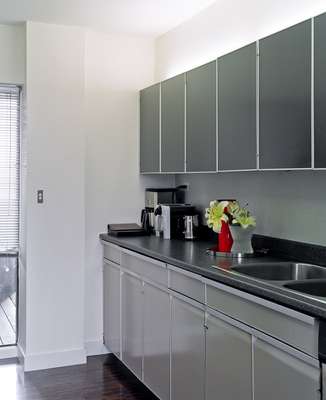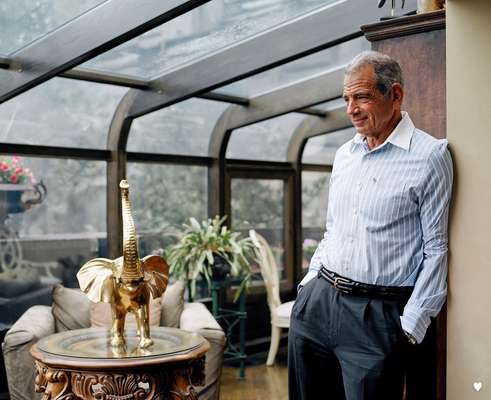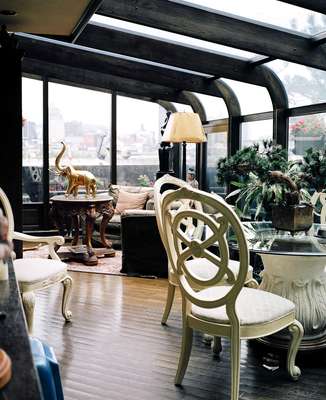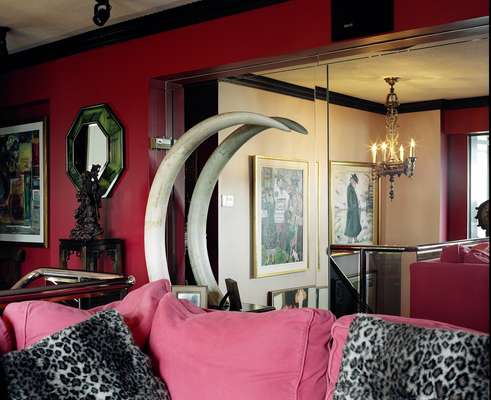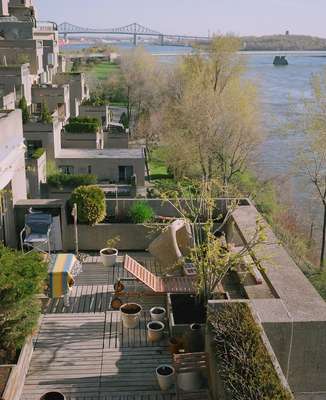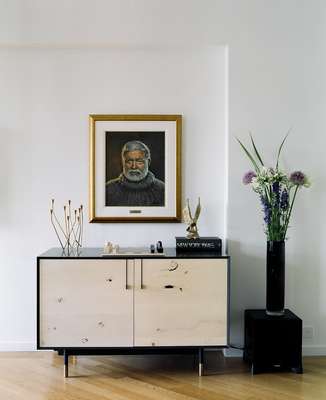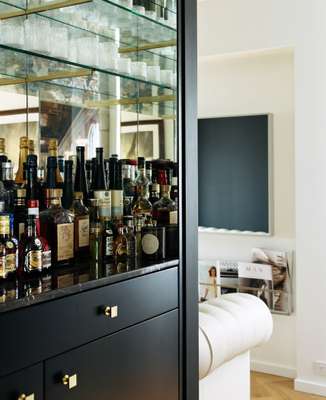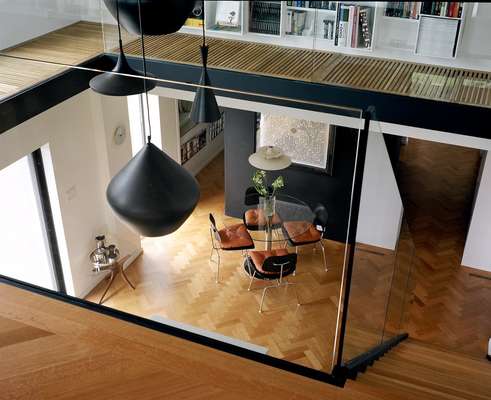 ---
Resident profile 01
Dexter Peart and Maria Varvarikos-Peart: unit 645
The Pearts had no intention of moving out of their apartment in Old Montréal. The call came on the Monday afternoon that a Habitat unit was put up for sale. By 16.00 that same day, the Pearts were the proud owners of unit 645.
"I was blown away the first time I visited Habitat," says Maria Varvarikos-Peart, who runs a PR firm in Montréal and New York. "I could hear the St Lawrence River rapids and the place was so beautiful and energising. I'm in love with water, and it's what I've always dreamed of." Now with two-year-old daughter Kaya Sofia, the couple has breathed new life into the space. Maria says, "Everyone in the building is so ­excited to see Kaya and everyone has offered to babysit. It's been a while since there's been a child in the building."
Their unit hadn't had any renovations since the 1970s and many of the original details – including a one-piece fibreglass bathroom unit – were intact. Also remaining were the low-voltage switches, the recessed lighting above the cupboards and the original aluminium-lined grey laminated kitchen cupboards.
Dexter Peart, one of the twin brothers behind luxury leather line WANT Les Essentials de la Vie, says, "As a designer, I look at the fact that Safdie has created a space that still works after 44 years, and still has an emotional impact for everyone who lives here. That is the epitome of good design."
Dexter is amazed by the fact that "everyone here lives in a version of the same box but everyone is having a different experience just based on the view".
Maria says, "I feel so far away and yet I'm four minutes from downtown. It's exactly what Safdie envisioned and he achieved it. It's a sanctuary in the city and way ahead of its time."
---
Resident profile 02
Frank Motter: unit 222
Frank Motter moved to Habitat in 1974 because "Habitat had tennis courts. And I'm a nut for tennis. But this was not the place to live – it was very contrarian. It was out of the way, there was nothing here except Expo."
Frank started with two units, added another two, then four and now owns eight but lives in five cubes. He raised two children here and his son has just bought two cubes next door.
His stuccoed ceilings and mouldings hide much of the original Habitat. Motter has redone all the bathrooms and replaced many of the original features with dark wood panelling. "I can only speak for myself but I feel very lucky to live here. I love to look at the water. People are nice here, all different personalities. It's good to have creative people in here. I can park my cars. It's warm in winter – concrete is a great insulator. Montréal is an island and there is only a certain amount of shoreline and we have a big chunk of it. I feel fortunate every day to have all this space as the city encroaches."
---
Resident profile 03
Stefan Weisgerber and Byron Peart: unit 519
Twin brothers Byron and Dexter Peart have always lived together or within blocks of each other. "We got lucky. This unit came up after the owner died in the middle of a renovation. It had been gutted to bare concrete and no one wanted it, but it was our dream," says Byron. He and his partner Stefan Weisgerber moved in July 2010. After drawing up storyboards that respected the original ideas and concepts of Habitat with the ­architect Maria Rosa di Loia, who also designed their new Montréal shop, they configured their cubes (two across the bottom and one on top) with the kitchen, bedroom and guest room downstairs and a full cube dedicated to living space upstairs.
They used mirrors to reflect the views of the water and filled their living space with a grey B&B Italia sofa – "the biggest one we could find". "We both travel so much," says Byron, "we just want to be home. And we have these views that are so unique. The space is the perfect balance between privacy and community. The flow of indoor/outdoor space creates a flow of private and public that is so interesting."
Being close to downtown with the views was a major attraction for Stefan and Byron. Stefan says, "For me, the water and solitude is like being on an island I never want to leave."
Born in Haifa, Israel in 1938, Moshe Safdie moved to Canada as a child. After graduating from McGill University in 1961 he apprenticed with Louis I. Khan in Philadelphia before building Habitat 67. He was then invloved in the major redevelopment of Jerusalem in the 1970s and has since worked on significant projects in the US, Canada, Senegal, Singapore and most recently China.
Your original intentions for Habitat 67 included privacy, fresh air, sunlight and suburban amenities in an urban location. Have these needs changed in terms of how people are living today?
What's changed is that in 1967 suburbia seemed like the big dream for most. That's less so today but the desire to have a house and garden has not and things have shifted in favour of having the amenities of a single house within a dense urban environment. I'm working on a series of projects striving to get close to that ideal with higher density, more constraining economic conditions and for various income groups in other countries.
How do you feel about the evolution of Habitat 67?
As the 50th anniversary approaches, I'm very happy the government designated it as a Heritage building.
How does it feel to see how people have decorated the apartments?
I think it's nice to see people adapt and make their own place depending on what their tastes might be.
Do you feel Habitat was a successful experiment in urban living?
I did write somewhere: Habitat is a concept whose idea is yet to come. My notion is that it was 100 per cent successful proving people wanted to live that way. Its failure was that it wasn't affordable to a big cross-section of people.
If Habitat is the ideal, then why don't you just replicate it around the world?
Circumstances change so much so you need to have a variety of responses that depend on the exact site. Golden Dream Bay, a residential project in Qinhuangdao, China, is a case in point. It has some of the features of Habitat. It's eight times the density so there are smaller apartments and only a third of units have gardens. It's a balancing act between resources, concept and amenities. Can we give everybody a garden? In the Chinese context, probably not. Can we do it for all the millionaires? Yes.
msafdie.com