Family art collections / Sydney
Patron familias
Sometimes it's not civic officials who shape the city but passionate families. In Sydney the Kaldors' cultural philanthropy is enriching their city.
A trim, bespectacled 75-year-old man with a neatly cropped grey beard stands in the middle of a sprawling, light-filled exhibition space, a week before it will be opened to the public. His name is John Kaldor. In a move which has been heralded as the largest single donation to an Australian public gallery in history, he has given 260 works of contemporary art to the Art Gallery of New South Wales in Sydney. Its estimated value is Au$40m (€30m), and Kaldor spent almost half a century collecting it. The works, which include pieces by Jeff Koons, Sol LeWitt, Robert Rauschenberg, Nam June Paik, Richard Long, Ugo Rondinone and Christo and Jeanne-Claude, are housed in the newly built 1,910 sq m space called the John Kaldor Family Gallery.
"It's very different seeing my collection here in the gallery instead of my home," Kaldor says quietly, as he points out various pieces. "That wrapped gum tree by Christo sat in my hallway and blocked a doorway to one room for 10 years. That one [Rauschenberg's Dylaby, constructed from a section of a wooden packing case stuck inside a tyre] hung above the mantelpiece in my lounge. I'm just looking forward to seeing this space filled with people so I can see their reactions." That last comment sums up the philosophy of Kaldor, who says, "Collecting is in some ways selfish, because you and your family have the art but the public doesn't get to see it. I always wanted to share with the public the artists whose work I loved."
Kaldor has been doing exactly that for over 40 years via Kaldor Public Art Projects, which commissions and creates projects with international artists in Australian public spaces. Project number one was with then little-known conceptual artists Christo and Jeanne-Claude in 1969, when they and a team of volunteers spent three weeks wrapping 2.4 kilometres of coastline at Little Bay in Sydney Harbour with more than 90,000 sq m of synthetic cloth. Since then Kaldor has commissioned 22 more projects including Gilbert and George's The Singing Sculpture in 1973, Jeff Koons' Puppy in 1995, Bill Viola's The Tristan Project in 2008 and John Baldessari's Your Name in Lights earlier this year. Project number 24, involving UK artist Michael Landy, who infamously destroyed all his possessions for his 2001 work Break Down, is planned for September.
"Ironically, it was that first project with Christo and Jeanne-Claude which gave me the courage to start my own business over 40 years ago," Kaldor says later, sitting in the art gallery's restaurant. "I thought to myself, 'If I can co-ordinate the wrapping of a coastline, I can probably run a small business.'"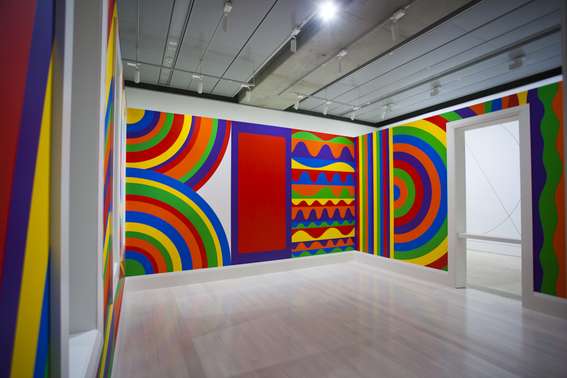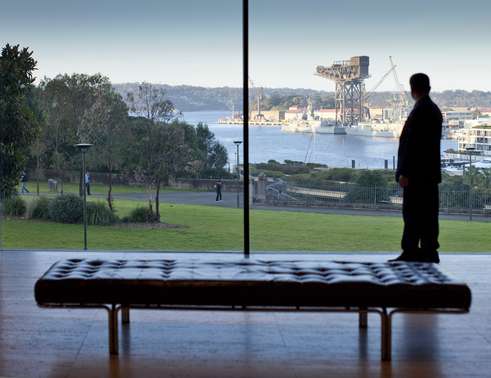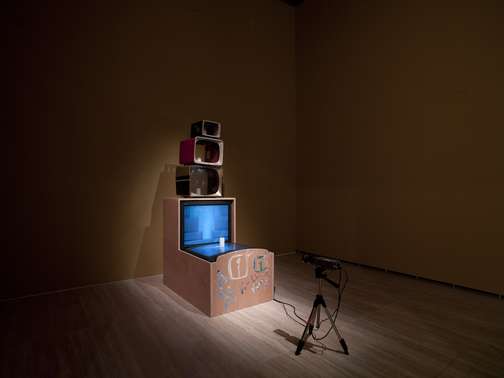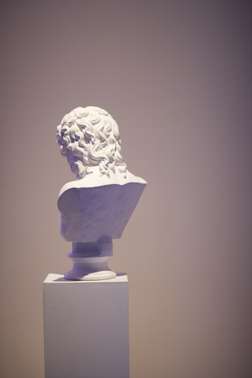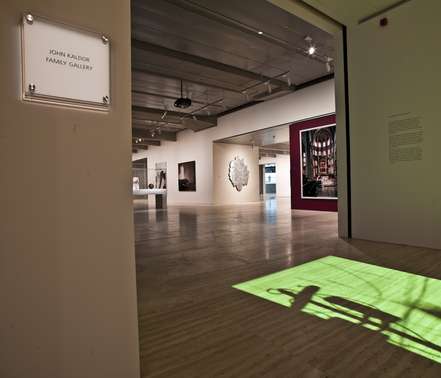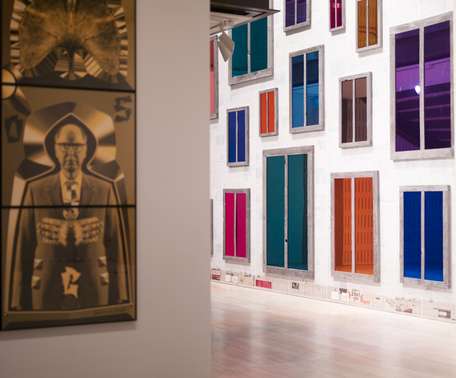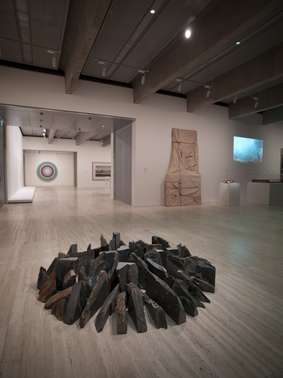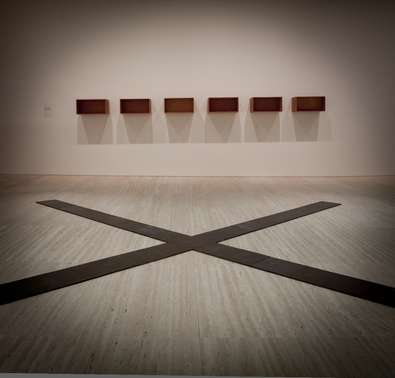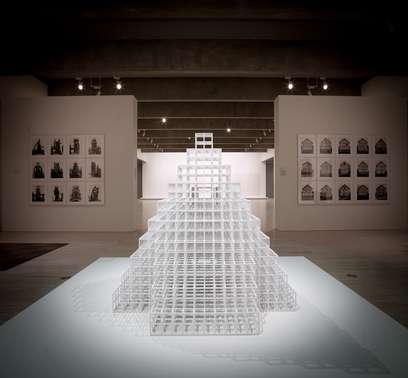 That "small business" was John Kaldor Fabricmaker, the successful fabric design and distribution company that he started in 1970. At its peak in the mid-1990s the company was turning over Au$100m and employed 150 people. Kaldor closed the business in 2004 in order to focus on his art projects and philanthropy.
Kaldor was born in Hungary, and following the communist takeover, his family fled to Paris in 1948, where they applied to emigrate to various countries. As a non-French speaker, the then 12-year-old Kaldor was told he would have to attend school with five-year-olds. His mother made a deal with him – he could skip classes if he would accompany her to the art galleries and museums of Paris. He credits this experience with igniting his love of art. The family emigrated to Sydney in 1949, and he has lived there ever since.
It was in the early 1960s, when he was working in his parents' textile company and travelling the world, that he became enamoured with Pop Art. He bought his first piece in 1963, a small Roy Lichtenstein entitled Peanut Butter Cup, from a gallery in Paris for $50. How much would that piece be worth now? "I honestly don't know," he says. "I never collected as an investment. I only collected because I loved the art. The monetary value is, to me, secondary. If you live with a work of art for 40 or 50 years, the value is about your relationship to it and your history with it."
Kaldor's decision to part with his collection was a long and at times emotional process. He initially considered selling but his third wife, the Sussan Group womenswear owner and chief executive Naomi Milgrom Kaldor, who he married 16 years ago after she asked him to show her Koons' 12.4m high topiary sculpture Puppy outside Sydney's Museum of Contemporary Art, suggested he donate it.
Milgrom Kaldor, a collector herself, is the daughter of Melbourne retail and property tycoon Marc Besen and wife Eva, who opened Australia's first privately funded public art institution, the TarraWarra Museum of Art in Victoria's Yarra Valley, in 2003.
"After conversations with Naomi, I then discussed it with my kids," says Kaldor, referring to Bettina (who is general manager of Kaldor Public Art Projects), Peter (managing director of evangelical outreach organisation City Bible Forum) and Michael (director of Astra Apartments). "I'm comfortable, but I'm not super rich. I don't have Ferraris or yachts and I have no other real estate apart from my home [in Sydney's leafy and well-heeled Woolwich]. All my money was put into art and art projects, so the collection would have been a big part of my children's inheritance after I go to that big project space in the sky. They told me to go ahead and donate it if that was what I wanted to do, which was very generous of them."
The official announcement of the donation was made in 2008. Gallery director Edmund Capon called it "a milestone that happens once a century". The New South Wales state government provided Au$25.7m (€19.2m) to build a new off-site storage facility for the Art Gallery of NSW, and art patrons the Belgiorno-Nettis family donated Au$4m (€3m) to design and refashion the old subterranean facility into a 3,300 sq m exhibition space, which includes the John Kaldor Family Gallery and other galleries dedicated to contemporary and modern art.
At the official opening on the night of 20 May this year, Kaldor finally got to share his collection with the people of Sydney. When he was told that some were calling him a saint for what he had done, he grimaced.
"I'm no saint," he says, smiling mischievously as he traces an imaginary circle above his head. "Although there may be a bit of a halo forming up here. I simply love sharing art with the public. One of my pet slogans is that a civilisation is remembered by its art. Venice is a place which I love. Back in the Middle Ages and the Renaissance it was the biggest naval power in the world. Does anyone care about that today? No, they don't. They care about the art.
"I didn't realise it initially, but now I realise that donating my collection is my biggest project ever. All our public art projects have been temporary, but this one will hopefully be permanent. Art survives all else."
The modern Medicis
Even John Kaldor's collection of 260 works pales in comparison with some of the philanthropic giants of the art world. These incredibly wealthy families have built vast museums to house their ever-expanding collections.
The Thyssen-Bornemisza Family
Madrid
Amassed over 70 years, the consonant-friendly Thyssen-Bornemisza family's cut-price sale of their art collection to the Spanish state in 1993 was one of the most important acts of philanthropy Europe has ever seen. The collection features every important artist imaginable. The family continue to collect and contribute: Baroness Carmen Thyssen-Bornemisza opened an eponymous museum in Malaga in March, housing her 19th-century Spanish art collection.
museothyssen.org
The Sainsbury Family
UK
In the UK, scions of the J Sainsbury grocery empire are synonymous with art philanthropy. Lord Sainsbury, the Honorable Simon and Sir Tim Sainsbury donated £50m (€57m) to finance the Sainsbury wing of the National Gallery. Last year the family trust gave £25m to the British Museum for a new extension, while Simon Sainsbury donated £100m of works to the Tate and National Galleries. The Sainsbury Centre at the University of East Anglia boasts 5,000 years of art from South American antiquities to Hiroshi Sugimoto's photography.
jsainsbury.co.uk
The Broad Family
Los Angeles
Seventy seven-year-old collector and patron Eli Broad has done much to brighten the art scene in his hometown of Los Angeles. Besides a net worth of $5.8bn (€4.1bn), Eli and his wife Edythe own one of the greatest private collections of modern American art and, last year, announced Diller Scofidio + Renfro would design a museum space for it all, to be opened in 2013 on LA's Grand Avenue. Described as LA's version of Lorenzo de' Medici for his generous patronage over the years, the Broads have been residents of LA since 1963.
broadartfoundation.org
The Koç Family
Istanbul
With four museums to their name, the philanthropic tentacles of the Koç family – the Rockefellers of Turkey – have already touched millions. But come this autumn, their bounty, earned from such industries as automotive, tourism and IT, will touch a whole new continent – North America. A $10m (€7.1m) donation to New York's most prestigious institution – the Metropolitan Museum of Art – has meant the naming of two new galleries of Ottoman art as the Koç Family Galleries.
vkv.org.tr
The Shoman Family
Amman
When the Chinese cultural attaché recently inquired about art in Jordan, he was directed to Darat al Funun – not the national galleries. Opened in 1993, the Khalid Shoman Foundation – Darat al Funun (house of arts) – offers exhibitions, artist residencies, conferences, workshops, a library and a café. Suha, the artist wife of the late Khalid Shoman whose father Abdul Hameed, a rich Palestinian banker, pioneered art collecting and philanthropy, manages the foundation. Along with her children, she collects living Arab artists with a focus on photography, video and installation.
daratalfunun.org
The López Family
Mexico City
The philanthropic and collecting tendencies of 42-year-old Eugenio López Alonso have landed him the nickname of the Mexican Medici. He owns the largest private, contemporary art collection in Latin America – more than 1,300 pieces – and spends a reported $3.5m (€2.5m) every year funding artists. The only beneficiary to the Jumex fruit juice conglomerate will step into an even bigger spotlight later this year when he moves his collection out of a gallery located inside his family's factory and into a David Chipperfield-designed museum hedged next to Slim's Soumaya.
eugeniolopezalonso.com